It's no secret that I love music. My earliest musical memories are of my father, playing clarinet with a Dixieland Jazz band. When I was old enough he taught me how to set the needle down on a vinyl LP so I could listen to George Gershwin's "Rhapsody in Blue" on my parents's record player. Then came six years of piano lessons—with music that didn't interest me—until rock 'n' roll and Motown rescued me and liberated my soul. Fast forward to the '70's, when my husband and I helped finance a string of rock concerts.
Recently I caught up with Don Perry, Hollywood concert promoter, recording engineer and record producer.
Don Perry's had a front row seat to the birth of rock 'n' roll and the evolution of some of our most successful musical artists and producers. My first husband and I met Don through our mutual friend, Phillip Hall. I've edited my conversation with Don.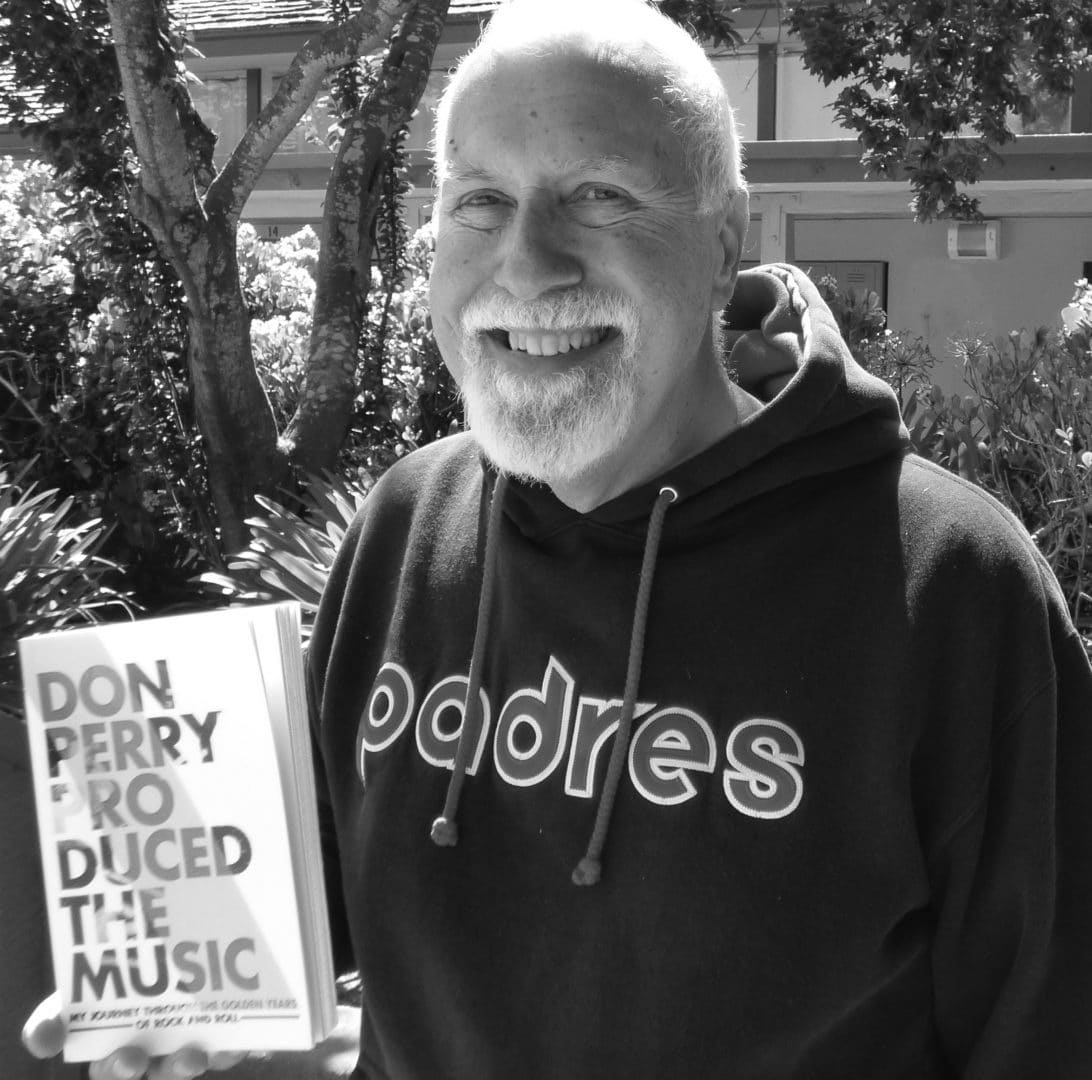 BRENDA: I think the first concert we financed with you and our friend, Phillip Hall, was Stevie Wonder. His songs "Superstition" and "You Are the Sunshine of My Life" were number one in the U.S. and had just won two or three Grammy's, so that was 1973.
DON: Yes it was. I had just met Philip Hall. He'd called the William Morris Agency and had secured the arena in Dallas and wanted to book Stevie Wonder, but he didn't have a track record with those major artists. Stevie's management didn't know Phillip Hall, so they asked if he'd be willing to co-promote with a West Coast promoter. I'd just done three concerts with Stevie Wonder, but Phillip Hall balked a little bit. He didn't want a West Coast hotshot telling him how to promote a concert. They told him, "Don's a good guy. He's done Stevie, the Jackson 5, and he's the biggest black promoter on the West Coast," so Phillip said okay. I flew to Dallas to meet Phillip Hall (who was black), and he's looking for the biggest "black" promoter on the West Coast, and this white guy with grey hair gets off the plane… 
BRENDA: LOL!
DON: He was a little shocked, but we hit it off, and that concert was a major success… The arena was jammed. Earth, Wind & Fire was a new group… and we got them as the opening act with all 25 traveling people, and they just blew the roof off the place…. When I look back at all the concerts I did, that may have been the strongest one-two opening act and headliner I did in all the years I did concerts. 
BRENDA: I seem to remember we backed Chaka Kahn and Rufus and War with you.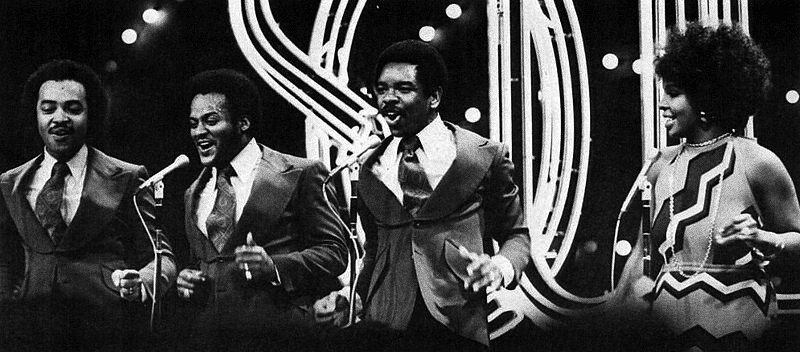 DON: Yes, but I think the next big one Phillip Hall and I did was Gladys Knight & the Pips. She was just a gracious lady. It's always great to produce concerts with people you think are nice people, and they are. Stevie Wonder was an incredible performer and human being… 
It always comes down to the rider in their contract. What they wanted in their dressing room or hotel. Some were very simple. Stevie wanted hot tea and honey in the dressing room. The O'Jays wanted a home cooked meal. Nothing from a restaurant. I think Phillip found some people he knew to put together a home cooked meal for them in their dressing room.
BRENDA: Who was the first concert you booked?
DON: I booked Rick Nelson and the Stone Canyon Band at the California State Fair with Linda Ronstadt as the opening act. The ones I did ranged from big music acts to Cheech & Chong. I was the first white promoter the Jackson 5 allowed to do their concerts, so I carry that proudly… That I was an honest enough promoter that acts didn't feel like they were going to be ripped off. I did the Temptations, Roberta Flack, Waylon Jennings and Charlie Rich, Lou Rawls, Blood Sweat & Tears.
I only did concerts for a couple of years. They saved my behind because I was trying to make it as a singer/songwriter. Then I got on the production side as a recording engineer and a record producer. I found my niche. 
I pioneered independent music supervision. I went to the producer and director or film company and proposed an entire package where I would help them set budgets, hire a composer, produce the sessions, produce the music from the beginning to the dubbing sessions at the end. I became a complete music department for independents (filmmakers) who didn't know anything about music. I produced close to 100 films and 300 or 400 hours of network TV and series. Ironically I wanted to become a singer/songwriter and produce hit records, but the hit records I had came out of film scores, so it went full circle until I was able to put a gold record up on my wall.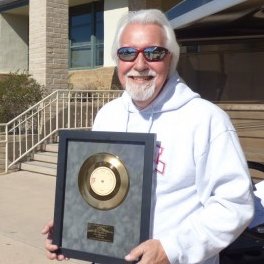 BRENDA: Wasn't that from the TV show, "The Life & Times of Grizzly Adams?" I read where it sold almost three million singles worldwide.
DON: …That song made my career.
BRENDA: Then came the Girls Just Want to Have Fun film and the music.
DON: …and the film, Night of the Comet, which became a cult film and still has a lot of followers and a Facebook page. 
After moving to Carmel, California, I used to do career day at Carmel High School, and I would tell the kids I worked for 30 years in a business where I would have done the job for nothing. I tell them that's the difference between a career and a job. You can always get a job. A job you look forward to vacations and paydays, but with a career, you look forward to getting up and doing the creative work…. 
…The kids were playing the 60's, 70's and 80's on Pandora, and they were dancing to it and discovering it, and they would ask me about some of the artists, so I started writing a blog called, The Birth of Rock & Roll, an Eyewitness Account. A friend of mine—who'd been in the business for a while—read some and said, "You've got a book there," so that was the start of my book. Don Perry Produced the Music: My Journey Through the Golden Years of Rock and Roll.
BRENDA: Talk to me about the downside of the business. The sex, drugs and rock 'n' roll. We lost Phillip Hall to that. He'd been to San Antonio to see us the week before he died, and after he left, I found a plate on the top shelf of the library with cocaine on it. It was the first time I'd seen cocaine.
DON: That's the saddest story in my business. He was wide-eyed when he came out to LA, and he fell into the lifestyle. I wish I'd seen it coming quicker… He started coming in late. I think that was the first sign… Phillip Hall was the closest person to me that went. Had I known it was that bad, I don't know if I could have stepped in because you can't tell somebody, who's now addicted, to stop it. It doesn't work that way.
BRENDA: Somebody from LA called me and told me he was dead, and of course we were shocked and saddened. He hadn't been himself when he'd been to see us.
DON: It was a tragic time. So many of the people I worked with… I met Nilsson, Harry Nilsson, at the beginning of his career… He passed away in his 40's, not from an OD, but because his body was so wracked with all the abuse it had in those days. I always thought one of my major accomplishments was that I lasted 30 years in the business. Maybe it's a blessing I didn't become that multimillionaire who had time to play around with those things.
BRENDA: I read somewhere that you sold your car and with enough money to last you six months, you came to Hollywood to become a rock star… You recorded yourself singing and on the playbacks you fully expected to hear the voices in your head that you'd sung along to for so long like Stevie Wonder and Bill Medley, but what you heard was a bad Andy Williams or a Pat Boone. LOL! Was that disappointing?
DON: LOL! Well it was, and it wasn't… I wasn't a bad singer, but I wasn't going to compete unless I could write an incredible hit song for myself, and I wasn't that strong a songwriter either. But that was one of the things that led me to producing other people, appreciating other people's talents, so it was a positive… 
I couldn't believe I was lucky enough to meet and work with such talented people in my lifetime. It was an incredible way to follow a dream and make a living doing what I wanted to do. Not making it as a singer still provided me with the opportunity to pioneer independent music supervision that a lot of people are following now. I wish everybody had an opportunity to dream something, to visualize it and be motivated by it and make it a career.
I've never retired from something. I've retired to something, so I'm still looking for that something else. I'm not done yet, and it sounds like you're not either.
∞
If you're interested in purchasing Don's book, you can order it directly through the publisher.