This week Jessi Combs, the "fastest woman on four wheels," car fabricator and TV host of Mythbusters, died in what's been described as a "horrific accident." With the afterburners in full thrust, Jessi Combs was driving her red and blue North American Eagle—which was really an F-104 fighter jet without wings—on a dry lakebed in the Alvord Desert in southeastern Oregon. Jessi was trying to break her own supersonic land world speed record of 398 miles per hour set in 2013. Although she's reached a top speed of 483 miles per hour, it wasn't in an official attempt to break a world record.
Jessi's death reminded me of my own thoughts about breaking a world land speed record and the realization I could no longer trust my husband.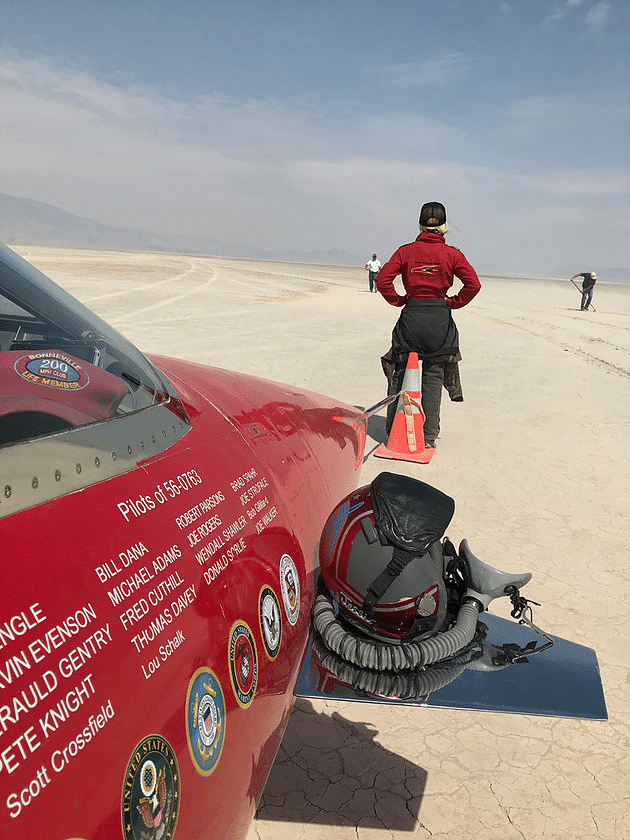 Jessi Combs in the Alvord dessert, 2018. Notice the man with the push broom. Even one small rock… anywhere… on her six-mile plus route could be disastrous at those speeds.
Like Jessi, I was 36-years-old. I'd been racing Porsches in SCCA events and Hill Climbs and winning for nine years when my first husband, Philip—the brilliant founder of a public company that built the first desktop computer and designed the microprocessor—and our Porsche, automotive genius friend, Bob, decided they could build a car for me to drive. A "rail job" they called it. The car would be able to accommodate several interchangeable engines with differing horsepower that would allow me to break multiple classes of land world speed records and put me in the Guinness Book of World Records.
In order to officially break a Guinness World Record, the Guinness people must be in attendance, and you must do it twice within 24-hours. It would have been a lengthy, expensive, dangerous undertaking. The plan was that after I'd driven the first class—twice—they would swap engines, and I would attempt to break the record in the next class, and so on. If we were successful… I have no doubt faster cars and engines, much like Jessi's, would have been built for me to drive.
Jessi's "car."
As Philip and Bob thought about prototypes for "the car" and factored in power-to-weight ratios with each different engine plus the weight of the car and my added weight and the speeds I would need to reach for me to break each world record, I remember being strangely silent. I couldn't find my voice to say, "I'm not doing this." The voice I'd worked so hard to acquire. The voice that had consciously driven me to be the polar opposite of my overprotective mother and the way she'd raised me. 
I wanted to become a strong gutsy woman, not remain the little girl who was wrapped in one too many sweaters, who couldn't play outside because an asthma attack left me gasping like a giant dying dog.
At the heart of my silence, however, was shock. Shock my husband assumed I would do this… He never asked me directly… Shocked he would risk my life in the quest for something so fleeting… World records are meant to be broken. Yes, I was fascinated with Craig Breedlove and others who'd broken the top land world speed records. And yes, I'd swallowed my fears and eagerly stepped-up to every intimidating thing that came my way, including flying in an Air Force fighter jet, landing on an aircraft carrier in the middle of the ocean, submerging in a nuclear submarine, driving and firing the M-1 tank and hacking my way through three-canopy jungles but strapping myself to a rocket…
Jessi Comb's 2013 World Land Speed Record Run. Watch as about half way through this short video the afterburners kick in, and she's propelled like a rocket across the desert.
While I'd already crossed the line between fun and fear, adventure and adversity more times than I could count, I couldn't ignore that Philip no longer had my best interest at heart. His cocaine and alcohol addiction and his own sense of ego and mortality had betrayed me. Soon afterward he was diagnosed with Stage IV lung cancer. World records were never talked about, again.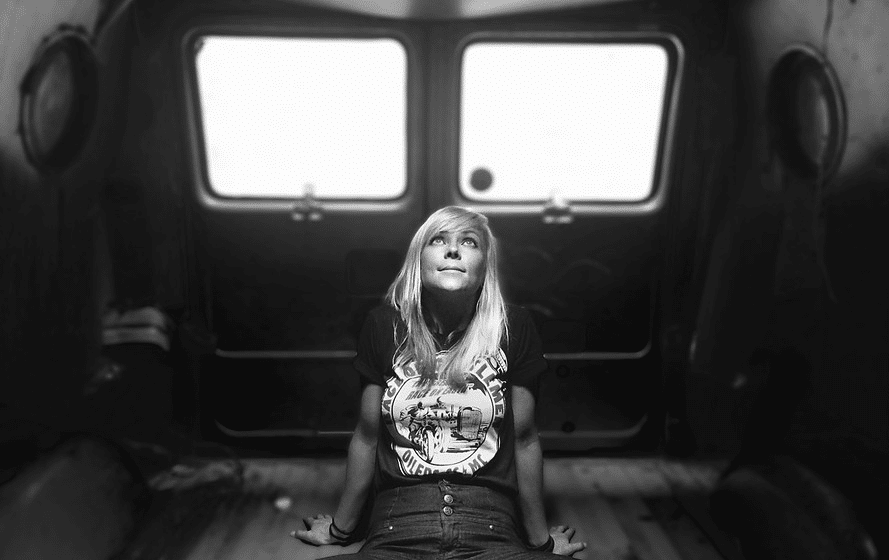 Over the years I've learned if we give in to our weaknesses, we will never push beyond our boundaries and become the person we know we're capable of being. I've also learned there's a fine line between pushing our boundaries, copping out and things we just shouldn't do, and that sometimes it takes more courage to say "no."
In retrospect it wasn't that I didn't have the guts to say no. I hoped the plan wouldn't go beyond the brainstorming stage, plus perhaps I knew it would not have been productive to have this conversation with an addict who had mood swings.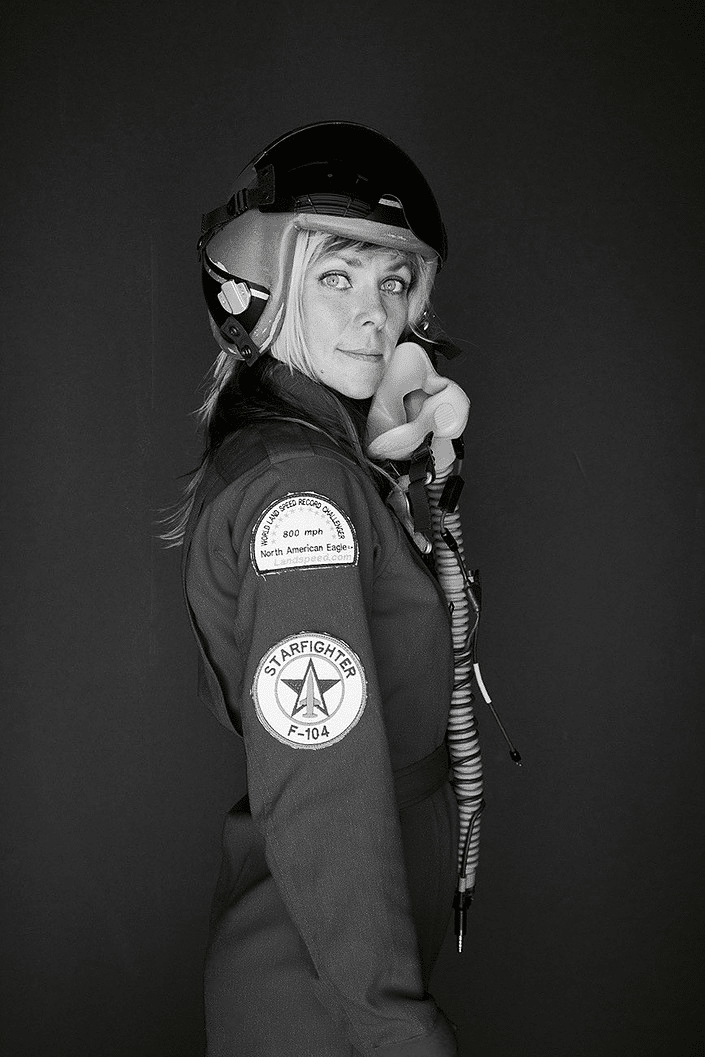 God's speed, Jessi Combs. You had more raw courage than anyone I know, and you will always be one of my heroes.
Have you ever been in a position where it took guts to say no?