PRESIDENT, BERNARD MAISNER STUDIO, LLC; PRESIDENT, BOARD OF ANIMAL RESCUE FUND OF THE HAMPTONS (ARF); BOARD MEMBER, WOMEN'S VOICES FOR CHANGE; DIRECTOR OF COMMUNITY RELATIONS & OUTREACH, LEMAN MANHATTAN, A K-12 MERITAS FAMILY OF SCHOOLS; FORMERLY IN SALES MANAGEMENT FOR LIZ CLAIBORNE, RALPH LAUREN AND VICE PRESIDENT, KAREN KANE; PRIVATE PILOT
By Brenda Coffee content editorial director Mark Grischke photographer Noel Sutherland
This year the Animal Rescue Fund of the Hamptons(ARF) celebrates their 40th anniversary. As President of the Board, Lisa McCarthy has translated her skills sets from the fashion world into rescuing homeless animals and finding them loving homes. "If you run a nonprofit like a for-profit, and make people accountable, you have better results," said Lisa. "For us, that means saving more lives."
Almost four million animals are killed every year. Nine thousand are euthanized every day. The lucky ones are in places like ARF. "This year we'll adopt out 1,500 animals," said Lisa. "We have an incredible staff that's extraordinarily dedicated, and we have a full-time vet. It's difficult work because at any given time, we have 200 animals. I get upset when I think about what goes on with animals. They're always happy to see you. All they ask for in return is a home."
"THEY FOUND HER IN NEW ORLEANS, ON TOP OF A BOOKCASE, WITH HER FIVE DEAD PUPPIES WRAPPED AROUND HER. SHE HADN'T EATEN IN TWO WEEKS."
Statistically the Northeastern part of the country does a better job of spaying and neutering their pets. As a result, ARF works with five or six partners around the country who go into municipal shelters in the South and rescue dogs about to be euthanized; bring them to the Northeast and then find them loving homes.
"On Mondays there's a group of Southwest Airlines flight attendants, out of Dallas, who pull animals that are to be euthanized from the local shelter. The Captain tells them how much extra room he has in cargo, and those dogs fly free. Every Thursday night, we pick them up at JFK. Those pilots and flight attendants are extraordinary people because on their days off, they're rescuing animals.
"We have an incredible woman in South Carolina, Patsy Topping, who has a horse farm. She's responsible for saving 3,000 animals, maybe more. We also work with a shelter in York, South Carolina and Wilmington, North Carolina. We even have a partner in Puerto Rico. It's pretty extraordinary."
When Hurricane Katrina hit in 2005, the Humane Society and the ASPCA organized local shelters to rescue homeless animals. ARF sent down the "Amigo Express," a large bus underwritten by Francis Haywood, former ARF board member, in honor of her rescue dog, Amigo.
"Francis took the bus down to the ravaged areas. None of the dogs had tags or names, so if they stopped in Charlotte, they named the dog, Charlotte. One was called Roanoke, another Richmond. My dog, Katrina, happened to be in the worst shape of them all.
"They found her in New Orleans, on top of a bookcase, with her five dead puppies wrapped around her. She hadn't eaten in two weeks. Her fur was matted. She was filthy, malnourished, had heartworms. On the Amigo bus back here, she had an IV the whole time."
When Katrina was well enough, Lisa McCarthy adopted her, and for the next fourteen months, Katrina had an awesome life.
"One morning the dog walker called me. She was hysterical and said, 'Katrina got off the leash. She was hit and killed instantly.' It was a hit and run. I was devastated."
"The next morning I walked over there. I wanted to thank the doorman, who picked her up, took her to the corner and put a sheet over her. Everybody knew her story. People had put a makeshift memorial there with flowers and candles, even dog biscuits. I must of had 100 people write me notes. It was unbelievable. I did something like a mass card, because I couldn't handwrite all the notes."
Lisa McCarthy, the ARF team, the volunteers at Southwest Airlines and similar organizations around the country are unsung heroes. Every day their mission is to rescue animals, spay and neuter them and find them loving homes. As a society, we should bury our heads in shame at the way animals are tortured, abused and neglected.
What can you do in your community to help? If you know of an animal who's being abused, call the police. If you don't have time to volunteer, please find it in your heart to adopt an animal, or give a tax-deductible donation to your local shelter. Animals are just like people. All they want is to be loved.
Animals are always happy to see you. All they ask for in return is a home.
Tweet This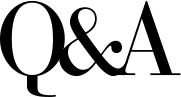 with Lisa
I have a small stationery company with Bernard Maisner. He's considered one of the world's greatest calligraphers. He does some of the fanciest weddings in the world. Our products are in Bergdorf Goodman, Neiman's and a dozen specialty stores around the country.
MOST IMPORTANT SURVIVAL SKILL
I'm resilient. Being resilient is a gift.
WHAT EMPOWERS YOU
My family, my children. Definitely my husband. He's awesome. So awesome. And believe it or not, all the animals. My four-legged friends.
VALUE MORE NOW THAN 20 YEARS AGO
Family and friends. I'm so fortunate I have the husband and kids I do, and I have this incredible network of friends. When I had lymphoma, they took me to radiation every day. They come to the Bow-Wow Meow Ball, even if they're not animal people. They come because they're supportive of me.
AGING
I loved turning 50 because I was really comfortable in my own skin. I knew my place in the world. At 40, I was still trying to figure that out.
MOST DARING THING
Becoming a pilot. It's not like driving a car, and you're thinking of the grocery list. You have to be completely in the moment. My husband and I actually do some animal rescue with our plane.
ASPIRE TO
Making a difference in the animal world. My wish is that Best Friends, the Humane Society and the ASPCA could all come together as a movement, and stop the madness. We all "get it" in a different way, but have the same goals: Spay and neuter, humane treatment of animals and increase adoptions.
WHAT SCARES YOU
Getting sick, again. I had lymphoma. I think this is typical of anyone who's had a cancer diagnosis. I'm not going to let it define me, but in the back of my mind, I always think, how did this happen?
RECHARGES YOUR BATTERIES
Having down time. If I'm tired, I'll take a nap.
GUILTY PLEASURE
Rolls! I passed by the store and looked at them the other day and kept walking.
STYLE NOW VERSUS 20 YEARS AGO
I've always been very classic and tailored. It's not that I don't follow fashion trends. I do, but I interpret them in my own way. I buy two things for spring, two things for fall and build on that, but I wear my things for a very long time.
FLATS OR HEELS
Both
FALL OR SPRING
I grew up in Massachusetts, so I like fall clothes better. I like layers, but I'm really a dress person. They're kind of a no-brainer.
FAVORITE DESIGNERS
Valentino and Ralph Lauren. I wear a lot of both. Tory Burch does a great job, and some of her pieces are really fun and unique.
MISSING FROM YOUR CLOSET
Really good athletic clothes. I do Pilates and like to go for walks, and I'm always scrambling for nice sweat pants. And sneakers… I borrow my daughter's.
GO TO OUTFIT
A dress. It's easy.
DEFINITION OF LUXURY
Being around my family. Hanging with my husband.
LIPSTICK OR EYELINER
Lipstick. I don't wear eyeliner.
DRUG STORE OR DEPARTMENT STORE
Bergdorf's
CAN'T LIVE WITHOUT BEAUTY PRODUCT
Every since I got sick, I use this line called Naturopathica. It's all natural. The products are fantastic! I really like them.