1980'S SUPER MODEL, TRIATHLETE, FITNESS DIRECTOR, NSCA AND ACE CERTIFIED PERSONAL TRAINER, 200 RYT YOGA PILATES TEACHER, CO-FOUNDER AND MANAGING PARTNER OF BELLECORE, LLC.
By Brenda Coffee content editorial director Mark Grischke photographer Noel Sutherland Sandy Linter
As super model, Nancy Donahue, runs through her moves at a photo shoot, one fluid pose transitions into another, like a dance with an unseen partner. "Don't photograph my toes!" Nancy laughs. "I've been swimming in Walden Pond and need a new pedicure."
One of 11 children from a close, Lowell, Massachusetts, Catholic family, Nancy Donahue was discovered by accident. "I was dating a bartender who modeled in New York for Mademoiselle magazine. They asked if he knew any cute girls, so I went for an interview at Mademoiselle. There were 200 other girls, and they chose me. They gave me a contract for 10 covers."
"I NEVER KNEW I WAS PRETTY. I DIDN'T KNOW ANYTHING ABOUT MAKEUP. I WAS A TOMBOY. SKINNY. THE LAST GIRL TO GET PICKED TO GO TO THE PROM."
As one of the first international supermodels, Nancy Donahue has graced the covers of countless magazines, including Vogue, Harper's Bazaar and Self. She's modeled the Paris collections for American Vogue, done runway work in New York and Hong Kong, modeled for Cover Girl and Almay cosmetics, and continues to model. "The great photographers made you work. If they didn't see it from within, they wouldn't take the picture. It was a great learning experience, but it was the '80s, and cocaine was everywhere."
"You're making a lot of money, and everybody and their mother did it. Cocaine was a nasty thing. I came home once, and I was emaciated. My mother said, 'If you don't get your stuff together, you're getting kicked out of the family. We don't want to see you here…That still makes me cry… So I just stopped. I didn't want to lose my family."
Nancy's next phase was to reinvent herself. "My mom was a great cook, and I thought I'd love to bake bread, so I went to culinary school. My son was six, and for three years, I would go every Saturday, for 12 hours. I loved school and graduated number one and became a pastry chef and an all-around chef."
"But I needed something else, a diversion, so exercise became my passion… is still my passion." Nancy became a triathlete, participating in over 100 triathlons. She's also a certified yoga and Pilates instructor, disciplines she practices every day.
While she was fitness director at a country club, one of Nancy's clients was a surgeon who'd had liposuction on her stomach. The surgeon was using a device her massage therapist had given her to get rid of edema in the scar tissue. The surgeon suggested Nancy use it in her pre and post-marathon runs. "It helped with soreness and my muscle recovery time. Then I gave it to my girlfriend, who's also in her 50s, and she noticed her cellulite was better."
After three years of research and development with doctors and MIT and Harvard engineers, Nancy launched BelleCore BodyBuffer, a beauty/body wellness tool. "It works because its random, orbital oscillation warms up muscles and gets the lactic acid out that make muscles sore. It helps with cellulite control because it stretches the fibers that holds the cellulite together and flushes out the fat and toxins."
From super model to business woman, Nancy Donahue has determination and energy. "The BodyBuffer launched as an exclusive with Neiman Marcus, Bergdorf Goodman, Harrods, London, and we've won the Neiman Marcus Beauty Award, twice. I've had my ups and downs, and you just have to think there's light at the end of the tunnel."
I've had my ups and downs, and you just have to think there's light at the end of the tunnel.
Tweet This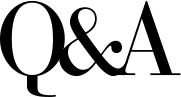 with Nancy
ON SUNDAYS
I do my yoga—it's a must—and I definitely take a nap.
WHAT EMPOWERS YOU
The strength of my family and the knowledge I received from my parents. They're both incredibly bright people that had an amazing work ethic. I feel very confident because of my upbringing and the way they taught me to work hard.
THROWS YOU OFF YOUR GAME
I don't get thrown off my game. I don't think I do. I'm very Type A.
VALUE MORE NOW THAN 20 YEARS AGO
My son is always number one. Twenty years ago I was modeling and being a chef. Now I'm trying to make this company (BelleCore, LLC) work.
MOST DARING THING
I've done over 100 Olympic distance triathlons, but the most daring was the Escape from Alcatraz Triathlon. You jump into San Francisco Bay and swim a mile, mile and a half in 55 degree water, then bike the crazy hills in San Francisco, then run the trails and hills.
ASPIRE TO
My main passion, focus and goal is work. I aspire to make the company big enough to sell it, and the BodyBuffer's the perfect product.
NOT WORTH IT ANYMORE
People and friends who need too much of my time, are too clingy, or don't have an understanding of what a friendship is. There are people who just try to get you because they want to be part of you. That I don't need.
WHAT SCARES YOU
If something ever happened to my son. Out of anything else, losing him scares me.
RECHARGES YOUR BATTERIES
Exercise. I exercise every single day. First thing I do, and I can't talk to anybody before I do.
EXERCISE
I work out, a lot, and watch what I eat. I was a fitness director and got my 200 RYT (Registered Yoga Teacher certificate) and taught Yoga and Pilates. I'm also a personal trainer in NSCA, ACE and taught stability ball and medicine ball class. Pilates is great. Yoga is my favorite.
GUILTY PLEASURE
What's my guilty pleasure, Geoffrey? (Geoffrey Saunders, Director of Marketing & Communications for BelleCore.) "Adrenaline," says Geoffrey. "Nancy has two speeds, fast and faster." Nancy laughs and says, "Oh, that's a good one!"
HIGH OR LOW MAINTENANCE
My husband will probably say I'm high maintenance. I don't think I am. I know what I want, when I want it. I'm a woman!
STYLE NOW VERSUS 20 YEARS AGO
Twenty years ago, I was a chef, so I was in chef clothes, or I wore jeans and t-shirts or running clothes. Now I've come into the beauty world for my company. I've had to buy very high-end clothes. I do like high-end, but I also love a white blouse and jeans.
FLATS OR HEELS
I love both, like this sandal I'm wearing. When I go out, I put on heels.
FALL OR SPRING
I like fall. I'm a New England girl, so I like to layer.
DRESS UP OR CASUAL
I'll do J. Crew and a Target t-shirt, but I love to dress up. I love a nice fitting jacket. That's why I'm hooked on Armani.
BARE LEGS OR HOSE
In the wintertime I'll do a fishnet or a nude fishnet, or a tight to go with a sweater dress. In the summer, I like bare leg. No nude hose.
FAVORITE DESIGNERS
Armani, and I do love Chanel. There are so many… Burberry Prorsum is my A number one favorite. I have a great Burberry trench, bright aqua blue with lots of metal.
MISSING FROM YOUR CLOSET
Everyday I see something I want, but my closet's pretty full. I'm not missing very much.
GO TO OUTFIT
Black t-shirt and jeans.
WORST THING YOU BOUGHT
I can't wear crop pants. They look stupid on me.
DEFINITION OF LUXURY
A nice car. I'm driving an old BMW, which I love more than life, but luxury is a really good car. I would take another BMW. The 600 series. Cool car.
SHOP ONLINE
I do a lot of shopping online because I'm the worst shopper on the planet. I have no patience.
DRUG STORE OR DEPT STORE
I like both. I use Neutrogena. L'Oreal creams are good. I go back and forth.
LIPSTICK OR EYELINER
Eyeliner. I'm blonde blonde, so I need eyeliner.
CAN'T LIVE WITHOUT BEAUTY PRODUCT
Moisturizer. I'm always using cream, cream, cream.