PHILANTHROPIST, WIFE, MOTHER, FILM & TELEVISION ACTRESS, SPOKESMODEL FOR PAUL MITCHELL HAIR CARE
By Brenda Coffee photographer Jennifer Denton makeup & hair Russ Brouse
Eloise DeJoria is the real deal: a woman who's genuine of heart, quick to laugh and perceptive about the needs of others. Munching on an all green, raw vegetable wrap, Eloise is reminded of a trip to a New York City restaurant. "We went to Jean-Georges. Every bite of food is a burst of flavor, but it lingers…" Eloise begins to laugh. "You say, I thought I was finished with that bite!"
On the same New York trip, Eloise was part of ConnectHer.org's Girls Impact the World Film Festival. "Girls from all over the world made short films about something that's dear to them. One girl did a film about how she was sexually abused. In the film she tells girls, 'If someone tells you they love you, when they're taking off your clothes, it doesn't mean that's true.' We encourage the girls to go back to their countries and talk about their message. I love Girls Impact the World because they're educating their peers with their voice. If I was given a voice when I was a young girl, my life would have been totally different."
"I HAVE REALLY GOOD RADAR FOR PEOPLE WHO ARE UNBALANCED. I TRY TO HELP THEM IF I CAN, BUT THEN I BACK OFF WITH LOVE. I PROTECT MYSELF. THAT WAS A BIG DEAL FOR ME TO DO THAT."
When Eloise talks about a different life, she's referring to growing up with a mother who didn't talk. "My mother had electric shock therapy in the 50s, so she didn't connect like you and I. I kind of had to raise myself. I had to learn to speak because, literally, I wasn't spoken to. When I began reading for plays and parts, I had to learn to put inflections in. Mother didn't mean not to be there. Now, she's totally turned around, so I've had her to talk to for nearly a decade."
It's hard to envision Eloise DeJoria with any other life. Together with husband, John Paul DeJoria, owner of Paul Mitchell Hair care products, Patron Tequila and a sometime member of Shark Tank, they travel the world, taking care of business and supporting the many charities they're passionate about. Eloise echoes John Paul's philanthropic philosophy: "Success unshared is failure."
Together with her son, Justin Harvey, and recovery expert Jim Walker, Eloise started The Arbor Recovery Center in Georgetown, Texas, that Justin now runs. The 90-day equine-assisted, substance abuse therapy integrates spiritually-based 12-Step principles. "We have an 88% success rate. I feel so good about that," said Eloise.
Family is important. Her oldest son, Michael, lives nearby and works in the family business, John Paul Pet. "I'm so tied into my kids. I'm kind of old-fashioned that way. Between us, we have six children and 14 grandkids. It's hard for me to think about going off to do my own thing, but balance is the key for me."
"My youngest is 17, so I'm starting a legging line and going to do a documentary on anti-anxiety drugs and suicide from the perspective of pharma and how they educate the medical field."
Surrounded by blooming orchids and beautiful art, the DeJoria household can go from a quiet, hidden retreat in the hills above Austin, to entertaining large groups, then back to a place where John Paul takes business meetings.
"When we first dated, 23 years ago, the phone rang so much, I was in tears by 9pm. When we're here in Texas, John Paul does his business from the house, so I like that. I have him here."
I love Girls Impact the World because they're educating their peers with their voice.
Tweet This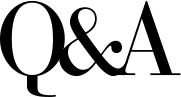 with Eloise
MOST IMPORTANT SURVIVAL SKILL
I think my gift is forgiveness. Letting go. I think that's why I stay so centered and happy.
EUREKA MOMENT
I really connect with Girls Impact the World because of some of the things I went through as a young girl. Young people helping their peers… It helps young women become stronger. The older I get, the stronger I get. I think it's freedom from insecurities. I feel so solid. I think that's a gift as we age.
WHAT EMPOWERS YOU
I love being in the outdoors. Making choices and doing my dreams and the charities I'm involved with. Being a great wife to a busy man. They all center me.
MOST DARING THING
Probably zip lining because I'm scared of heights.
WHAT'S NOT WORTH IT ANYMORE
I've let go of so many things. I don't fret about the house, or everything being perfect. I let go of that decades ago. I think compromise is important.
WHAT SCARES YOU
I have really good radar for people who are unbalanced. I try to help them if I can, but then I back off with love. I protect myself. That was a big deal for me to do that.
CHARACTERISTICS YOU LIKE IN OTHER WOMEN
Honesty, a strong woman. I'm aware of when a woman is there for my husband, not me. If she's shut off to me, there's an agenda.
GUILTY PLEASURE
Crispy french fries dipped in extra virgin olive oil and salt.
EARLY MEMORY OF FASHION
In fifth grade I had a pretty turquoise and pink paisley dress with a purse made of the same material and fishnets that were bright pink. A garter held them up. My dress was long, so it covered the garters. There weren't pantyhose then.
HIGH OR LOW MAINTENANCE
I think I'm low maintenance, but I love to buy clothes.
STYLE NOW VERSUS 20 YEARS AGO
My style has changed so much, and my skin tones are different, so I go for softer creams, blue grays. I'm always wearing flats and leggings. I like sleek and simple classy. I like to look beautiful sexy without looking like I fussed too much.
FLATS OR HEELS
Flats. I don't do high heels unless it's just for a minute.
DRESS UP OR CASUAL
Comfortable. I don't want to be too constricted.
FAVORITE DESIGNERS
Chloé; Dior's light, soft pink pieces; Alexander McQueen; Chanel for boots and shoes. I don't go for fur, because we don't promote killing of animals.
MISSING FROM YOUR CLOSET
I'm ready for a great Yves Saint Laurent suit that looks stunning. Something really classic for a black tie. I don't have a Kelly bag, because they're really pricey, but if my husband wants to buy it…
GO TO OUTFIT
Leggings and jeans, or a soft cashmere sweater and boots. I always have to have something warm because we're always flying, so I layer. I have a pretty Célene jacket I love.
DEFINITION OF LUXURY
Getting seven or eight hours of sleep. Even though I could have anything, I do appreciate being in a great hotel with nice linens. Even at a five star hotel, I bring my own pillow and pillowcase because mine beats theirs. Great sheets are a real luxury for me.
WHAT'S MEANINGFUL TO YOU
Health is a big thing for me. Dr. Dean Ornish is a friend of ours. He says it's helpful to have a group of friends you trust, and a great diet, exercise and meditation can reverse heart disease.
LIPSTICK OR EYELINER
Eyeliner
CAN'T LIVE WITHOUT BEAUTY PRODUCT
Paul Mitchell Hair Care! Marula oil is our new one.
BEAUTY ROUTINE
Facials are important, and I exfoliate.
HOW DO YOU STAY IN SHAPE
Exercise is like my anti-depressant. I try to do at least 30-45 minutes of walking a day. If I can do more, great. I can't do the same thing every day. I'll do Pilates one day, the soul cycle, walking the next.