Salmon is not only healthy for you (it is high in protein, omega-3 fatty acids and Vitamin D) but it is also one of the prettiest foods to serve. I just love the color. It's the ideal food for entertaining.
Salmon is so versatile and can be served at any meal.  You can serve it smoked, grilled, or baked.  It's a favorite at brunch and easy to prepare as an hors d'oeuvre.  It can be served in a casual sandwich or in a variety of ways as an entrée.
Following are six recipes that I have collected that are worth sharing.   The photos alone will make your mouth water!
Smoked Salmon Bites
In this hors d'oeuvre salmon is paired with avocado with a hint of lemon.  They are so colorful and look great against the white platter.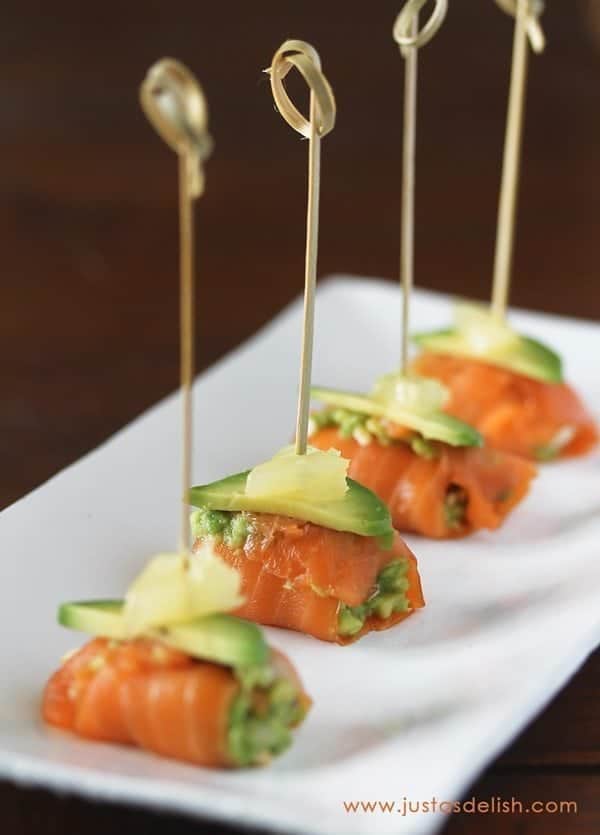 Smoked Salmon on a Stick Appetizer
This recipe for Smoked Salmon on a Stick Appetizer is one that I made up several years ago for a friend's party.  The "stick" is a breadstick so the whole thing is edible.  It's easy to make and was a huge hit at the party.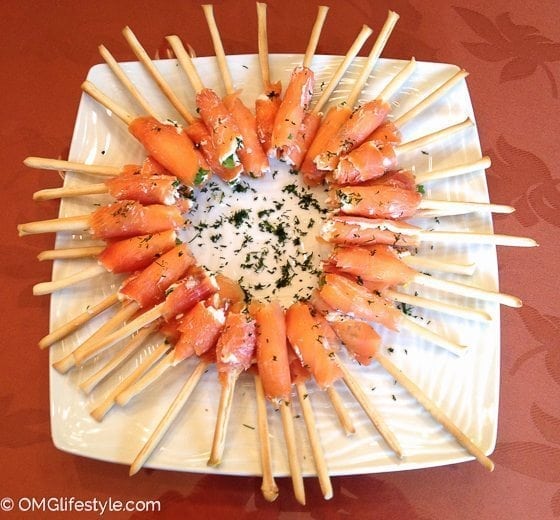 via OMG Lifestyle Blog
Grilled Salmon Kabobs
As with any kabob the beauty is that the food is cut to the same size, cooks evenly and quickly compared to a larger filet.  I love the lemon slices wedged between the kabobs.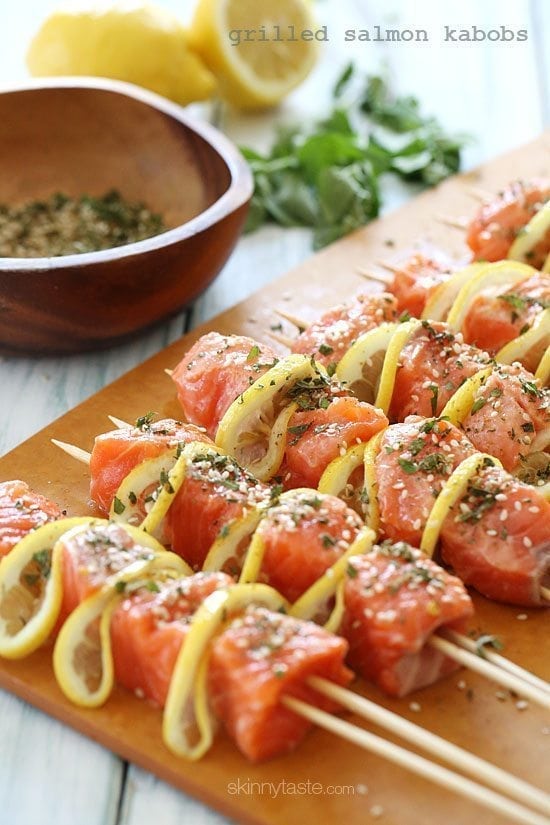 Salmon Cakes
This recipe for Salmon Cakes comes from across the pond.  There is nothing like a great presentation combined with great ingredients and this British chef nailed both.
Salmon Sliders
Sliders pack a lot of flavor into a small serving size.  These salmon sliders flavored with a yogurt cucumber dill sauce come from the blog Yes-More Please and I think you will be saying that once you try these sliders.  Kudos to Mariana on the olive garnish.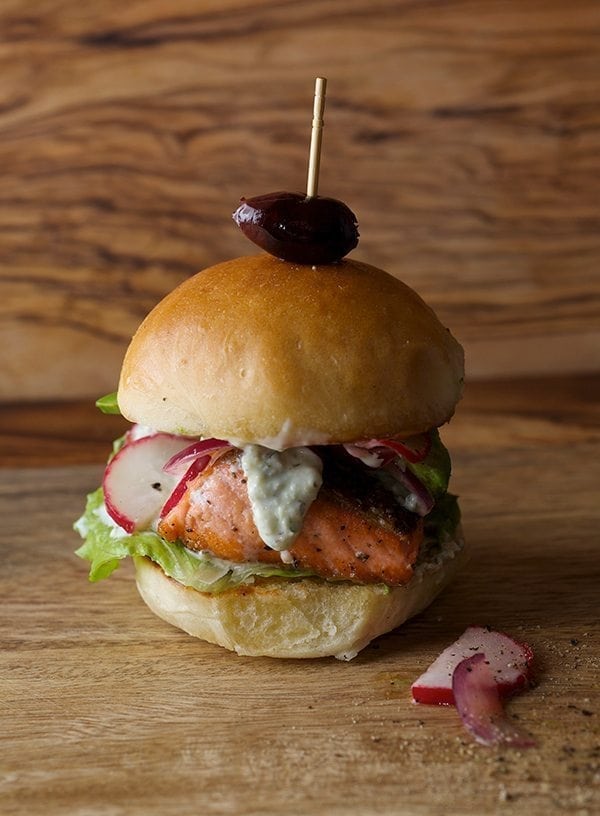 via Yes, More Please
Baked Salmon with Parmesan Herb Crust
This recipe had me at Parmesan Herb Crust.  This baked salmon is easy to prepare and elegant enough for a dinner party.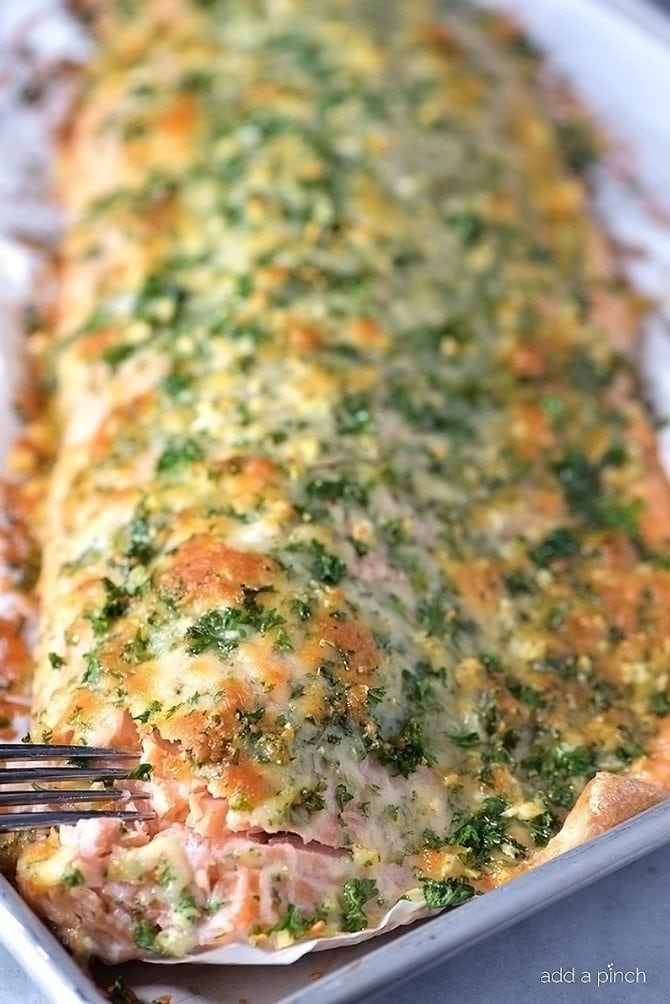 via Add a Pinch
 Enjoy trying these great recipes.  Which one will you be making?