For the last three weeks, I've been on a relentless hunt for a foundation that matches my skin tone and a concealer that doesn't make me look like I have white circles under my eyes, but so far, no luck. This morning I applied my latest purchase… Could you hear my screams from where you are? I'm frustrated because I'm partly to blame for what's become a long, futile makeup odyssey.
I shouldn't be surprised because I've violated all of my longstanding rules of thumb about buying makeup.
It all started when Clarins reformulated my longtime foundation and deleted my shade. Their new shade began a domino effect because it no longer matched my Chanel concealer.
After trying lots of concealers, the saleswoman sent me home with one from Bobbie Brown that made the shadows under my eyes a deep purple. She promised it was the store lighting, and like an idiot, I believed her. After I got home and looked at my face in the daylight, I realized neither product was even close to my skin tone.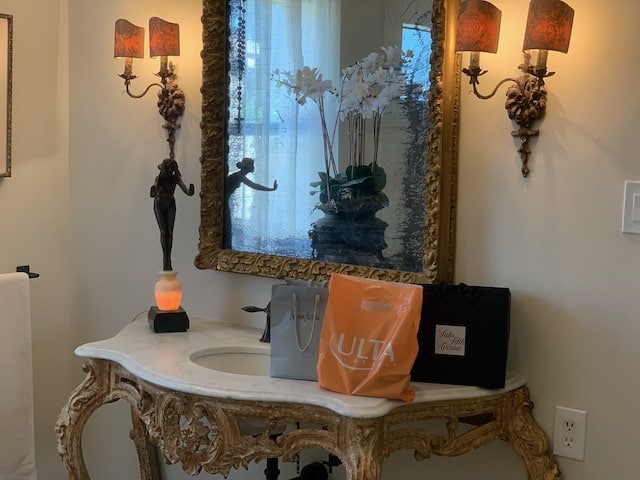 After I returned the Clarins, I went to another store. The makeup artist at Chanel was a lovely woman, but when she enlisted the help of a makeup artist, I should have bolted, immediately. Her lips were the size of Tulsa, and her eyebrows looked like they'd been applied with an asphalt roller, but no… I continued to sit there as she applied products and colors that didn't work for me. And in the end, I bought the foundation she suggested.
Who is this Brenda? What happened to the old Brenda's commonsense when buying makeup?
The next day I returned the products and then stopped at the Bobbie Brown counter. My longtime makeup consultant was on a lunch break, but instead of waiting, I succumbed to the young consultant behind the counter.
"Why would Chanel sell you these products? They're all wrong for you." Finally, I thought. Someone who agrees with me, but alas, I walked away with others that were wrong for me as well.
I'll spare you the half a dozen makeup videos I've watched and the bag of Dior products that don't work on me either.
Yesterday I went to Ulta, but since this is where I started this blog post, instead of getting upset, again, let's review what I already knew, but chose to ignore.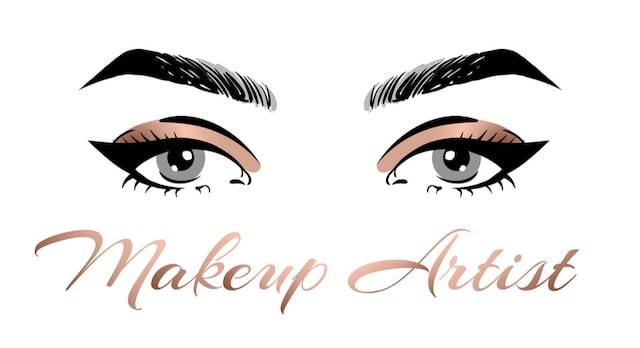 THE SEVEN DON'TS WHEN BUYING MAKEUP OVER 50
Don't ask the advice of a makeup artist if you don't like the way they apply their own makeup, or if they're too young to understand over 50 skin.
Don't continue to seek the advice of someone who doesn't listen to you when you say, "I can't wear anything with blue undertones," and then applies a blue/red lipstick and says, "It looks beautiful on you."
Don't buy sparkly blush unless you want the canyons at the bottom of your lines and wrinkles to look like mirrored disco balls.
Don't use an iridescent or sparkly highlighter on top of your cheekbones or under your browbone. It makes you look like your trendy granddaughter. Like you're trying too hard to look younger.
Don't buy makeup without stepping outside to look at your whole face in the daylight. That doesn't mean standing near a window, inside the store.
Keep the boxes and the sales receipt and don't hesitate to return anything that doesn't work for you.
And lastly, there was a time in my life when I was friends with half the drag queens in town. For years we were all part of one of San Antonio's most popular Fiesta events. We adored one another, but did I go to them for makeup advice? No. So why did I let a drag queen sell me foundation and concealer? I looked like a Japanese Kabuki master, and when I said my face was as white as a longneck goose, he pulled out a dark brown contour powder and said, "Well honey, we'll just warm it up!"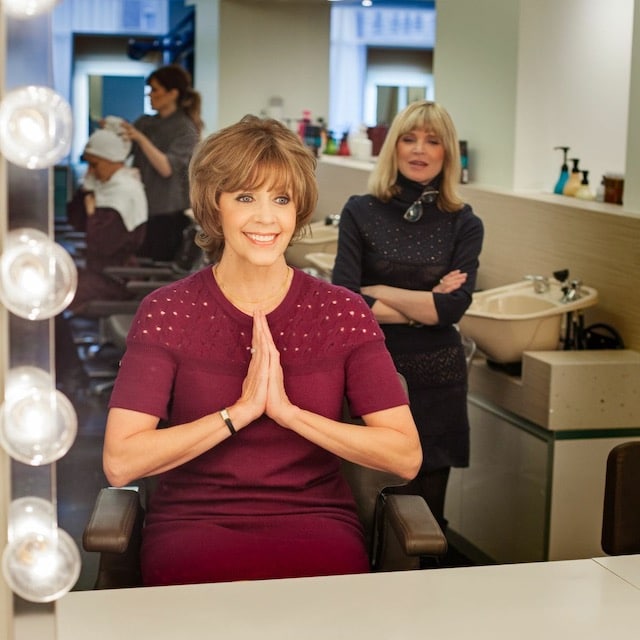 Me and Sandy, 2015. Photograph by Jennifer Denton. Sandy had just done my makeup. I can't find the photo taken before Covid, and I'd give anything to have one of the first time she did my makeup.
I'm frustrated and a heartbeat away from calling makeup artist, Sandy Linter, in New York City, to schedule an appointment. She's been advising me since I was 21, and now, Sandy is the gold standard for makeup on women over 50. Do you have her bestselling book, Makeup Wakeup? Obviously, I need to read it again. Last night, I even went online to check for cheap flights to New York City. There are no cheap flights to New York City that leave after dawn!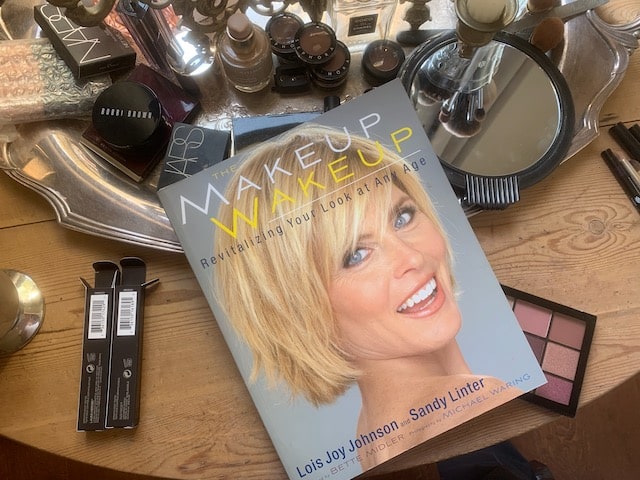 How could I have forgotten everything I've learned about makeup over the years? Could this be the first signs of dementia?