Six of the eight places on my April in Tuscany, an "Invitation to the Rest of Your Life" trip are sold, and I can't wait to meet the women who are coming with me. They're from all over the US and Canada: big cities and small towns, East Coast, West Coast, and the last house at the end of a country road. I've wanted to get to know all of you and spend time together, and now it's happening, but this isn't just any old trip to Italy.
This trip has the power to change your life.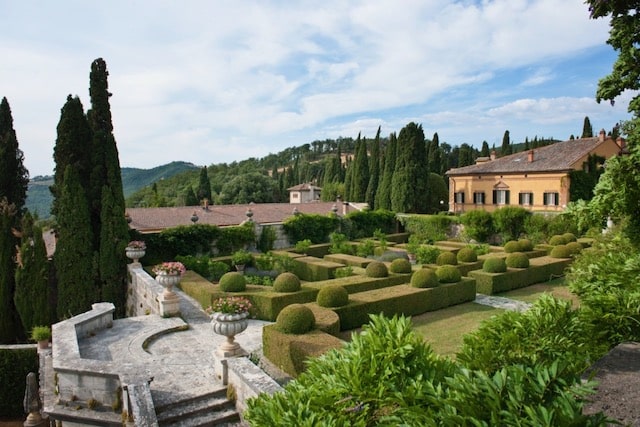 The Villa Origo and the gardens at La Foce. Our home base for most of the week.
I realize that's somewhat of a grandiose claim, but I've witnessed the power of women when they come together to talk about their hopes and dreams and how they got derailed along the way. But more importantly, I've been one of those women who got my train back on track and pointed in a direction that was right for me. I wouldn't have started 1010 Park Place had it not been for the power of other women who lifted me up and helped me see my future. And that's what we'll do for one full day as we spend the day at La Foce's Villa Origo. A beautifully restored, historic, 15th-century villa high on a hill between the charming wine villages of Montalcino and Montepulciano.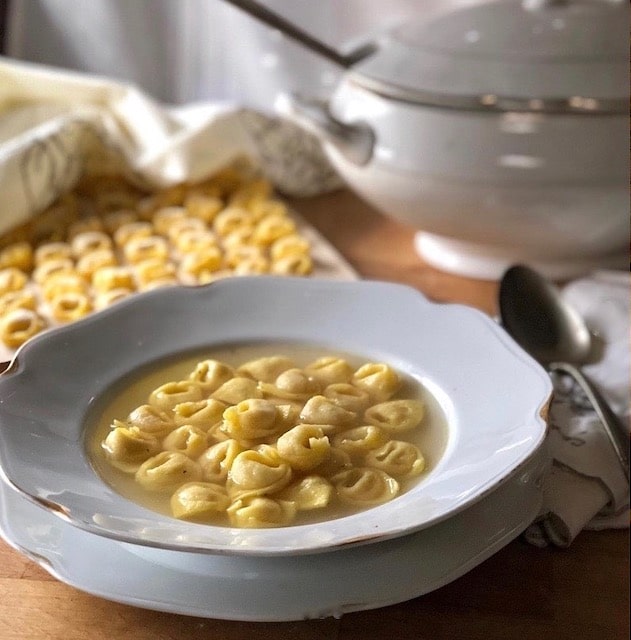 "Sometimes, you have to become a different version of yourself before your vision can manifest, and that's okay. You are allowed to let go of the old you. You are allowed to start again as many times as you need to." April Green
Each day we're in Tuscany will be another day of renewal. Whether we're learning to make pasta on a hillside estate in Arezzo and then savoring it with a glass of Brunello di Montalcino, or we're watching a craftsman in Florence, each one of these experiences will bring us closer to one another and give us insights into the woman we want to become.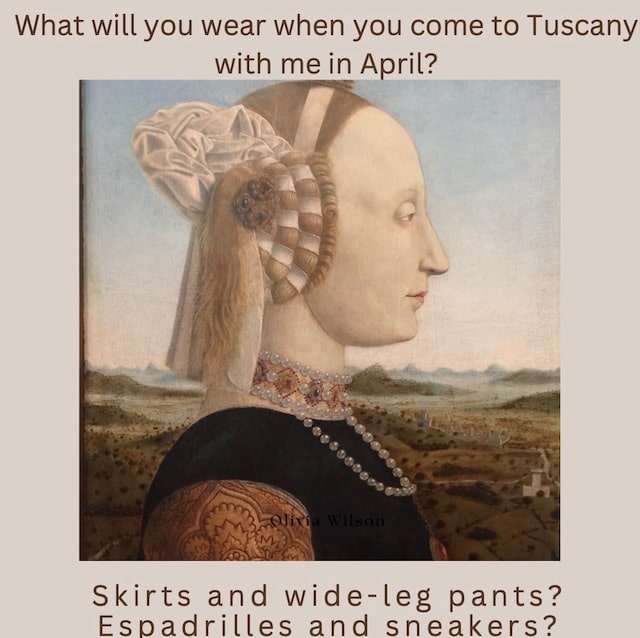 The cost of the trip is $6,750. Included is:
• Brenda Coffee's Invitation to the Rest of Your Life Workshop
• 2 Nights at the Hotel Grand Cavour, Florence
• Welcoming Champagne party in my room
• My Special Gift to each one of you
• Shopping and exploring Florence
• Daily transportation from Florence through the towns of Tuscany and back to Florence
• Cooking class in Arezzo
• 4 Nights at the Villa Origo and its world-famous gardens
• Breakfast every day of the trip
• Evening Drinks & Charcuterie Boards every night at Villa Origo
• Private trunk show in Pienza
• Shopping in Siena
• 1 Night in the Hotel Antica Torre di Via Tornabuoni, Florence
And if you're lucky/unlucky, you may see me lick my bowl in a restaurant in the tiny Etruscan building in Bagno Vignoni that serves the best Cacio e Pepe pasta… Just pretend you don't know me.
There are two places left on this fabulous trip! If you can't come with us, do you know a woman who might like to join us? Please forward this email to them and/or email me at [email protected] and I'll send you the brochure.