When I was a little girl my parents had a hard time getting me to eat anything, especially foods that were yellow. Eggs, bananas, squash, cornbread… I turned up my nose at all of them until my father got the idea to use food coloring to dye them blue. While that took care of the yellow foods, he was at a loss about what to do with green foods like beans, spinach and peas. My father would be surprised to learn I grew up to be a gourmet cook, but now I'm the one who's surprised. More liked shocked…
Am I the only one who's lost interest in cooking?
In addition to yellow foods, my mother knew how to fix meatloaf, liver and jello with cottage cheese, so it's no surprise I wasn't interested in food. When I married my first husband—the president of a public company who took me to five star restaurants around the world—I realized I needed to up my food game. Thank you, Betty Crocker! She taught me the difference between searing and sautéing and that aside from entertaining his little brain—I learned that one on my own—red meat was the way to a man's heart.
After I mastered soups and stews we met the River Oaks Boys, a group of Houston guys—lifelong friends—who'd learned to cook from their nannies. Women named Bertrice and Suzy Pearl whose legendary culinary skills qualified them for sainthood. On the weekends my husband and I would join the River Oaks Boys at one of their Texas ranches where they showed me I just thought I'd learned how to cook.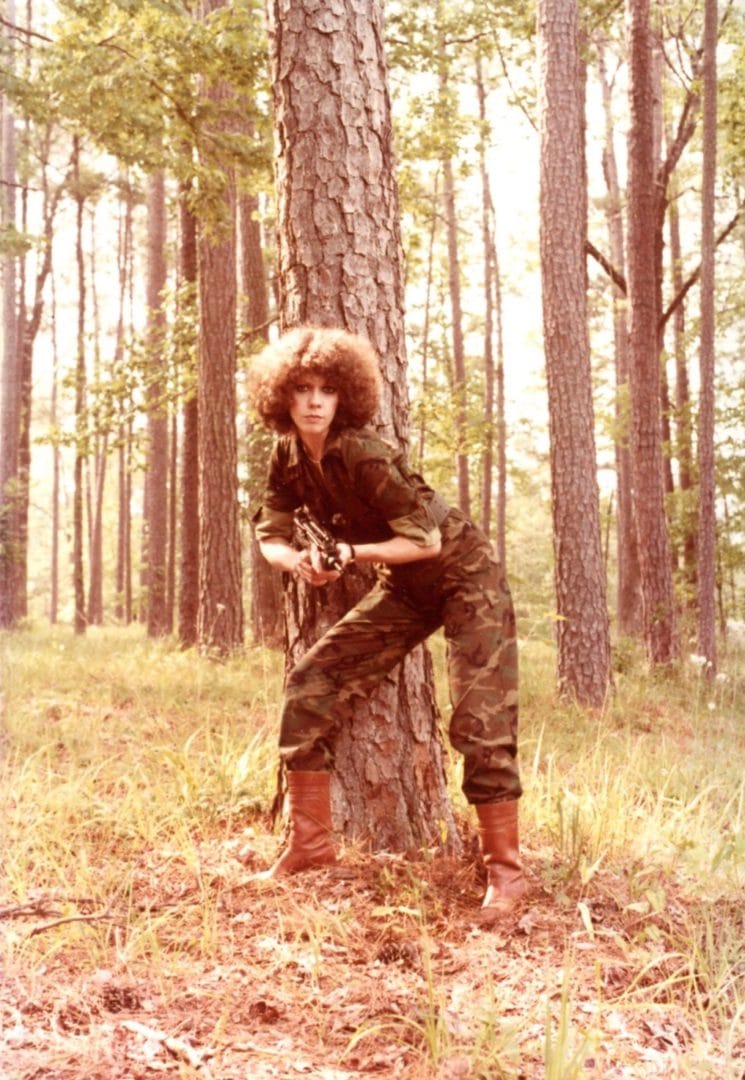 I wasn't kidding when I said I had "Diana Ross hair," and this was after I got it cut. I'm wearing a camouflage jumpsuit the Army gave me when I drove the M-1 tank, boots to help protect me from rattlesnakes and copperheads, and I'm holding an Uzzi machine gun. Hey! It was Texas. In the 70's!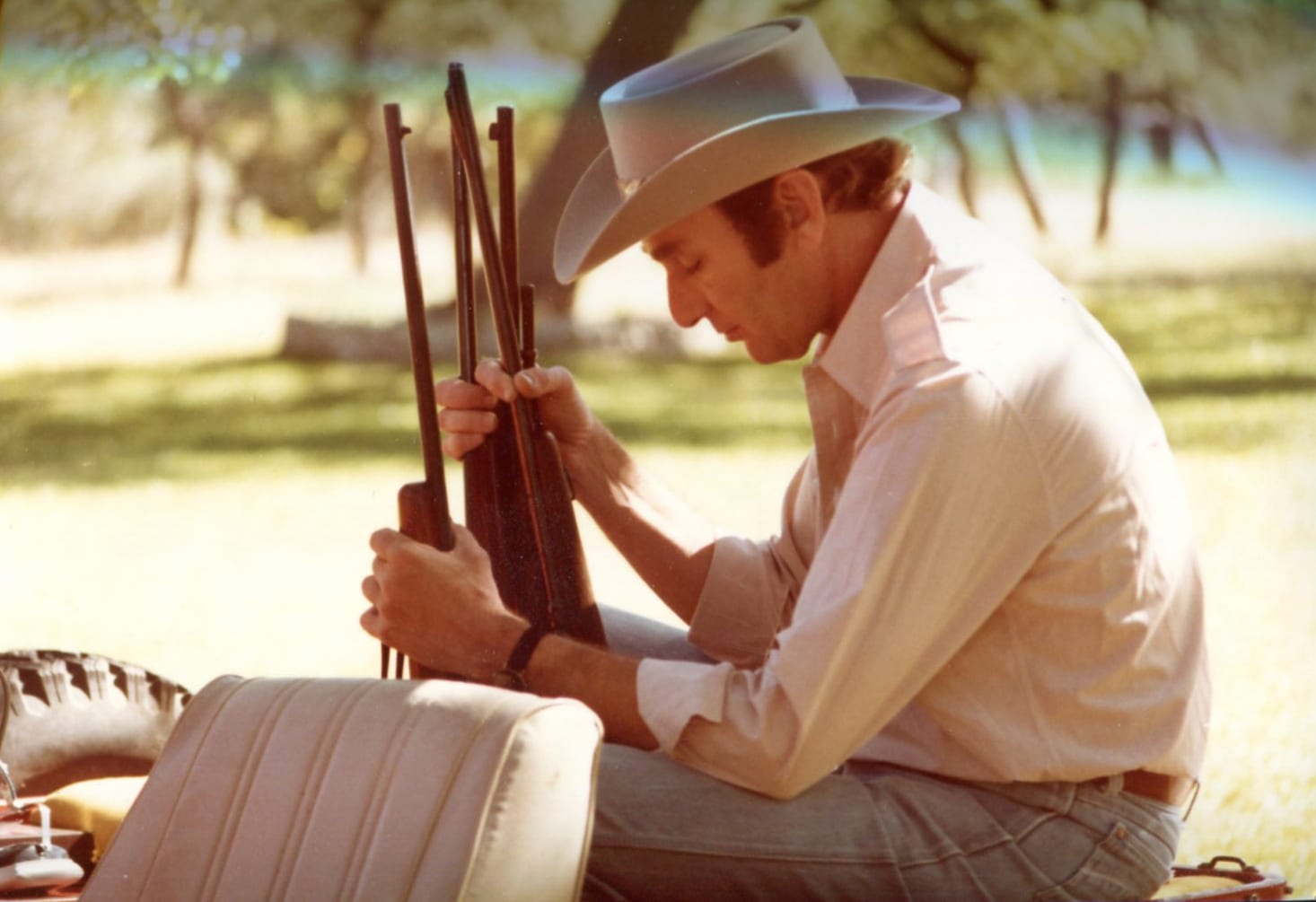 My first husband in the back of a Jeep. Nice Stetson!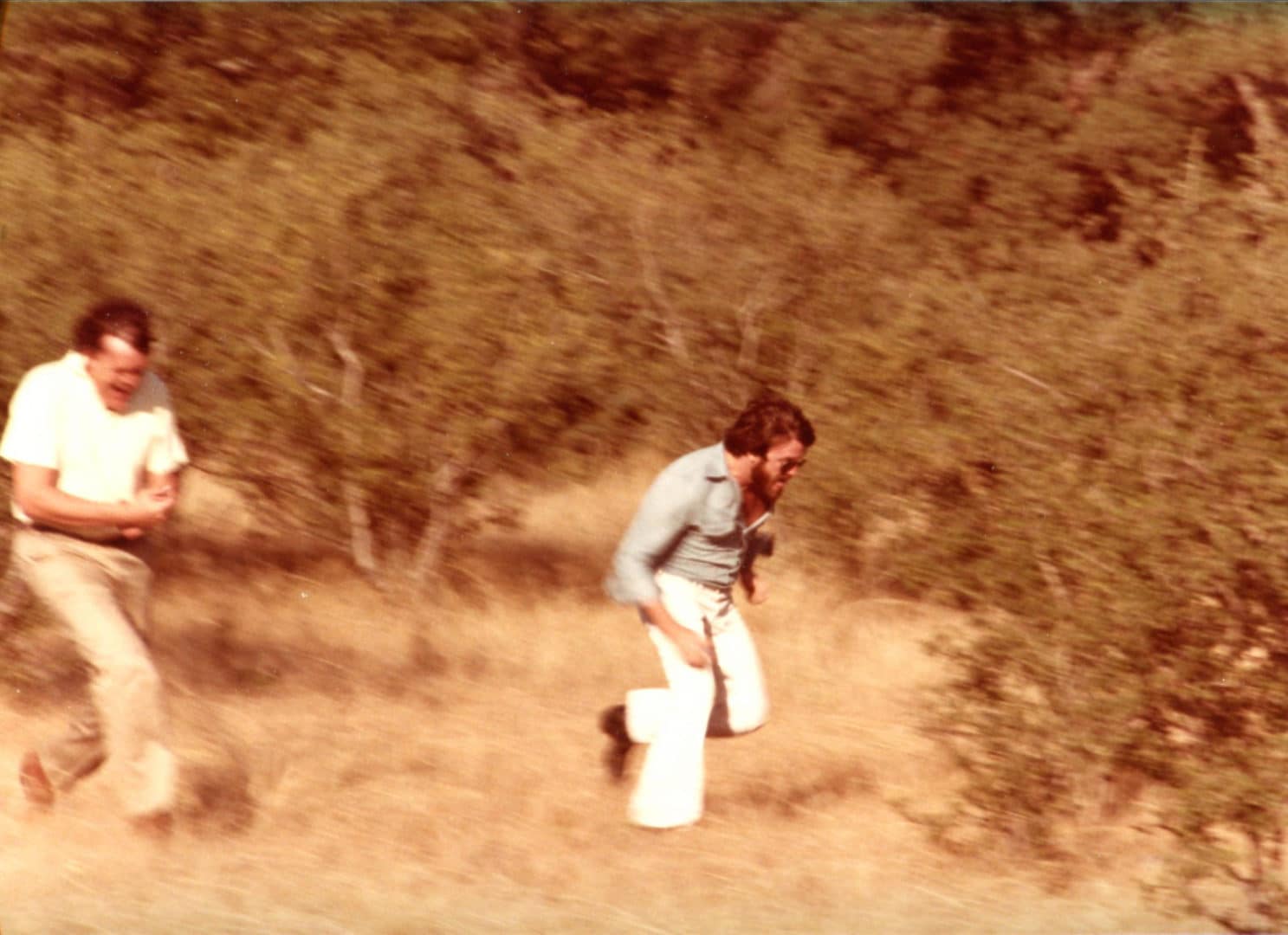 Some of the River Oaks boys looking for armadillos in the canyons while the lasagne baked.
In between fishing and poker and reading the elder lady of the ranch's x-rated diary—on the shelf next to the blue, toile canopy bed where I slept—we would take rare bottles of Louis XIII Cognac and a couple of Jeeps, including "Rusty Red," which was older than I was, out for midnight varmint busting in the canyons. The rest of the day the River Oaks Boys made exquisite dishes like lasagna with homemade pasta, "velveted veal" and béchamel sauce; butter fried chicken; the best beer and bourbon pinto beans this side of the Mississippi; bacon and cheddar waffles with jalapeño maple syrup and hot buttered rum. The recipe for that came from page two of Robert Louis Stevenson's Treasure Island. 
I went from being someone who ate to live, to someone who lived to eat. I became a staunch foodie!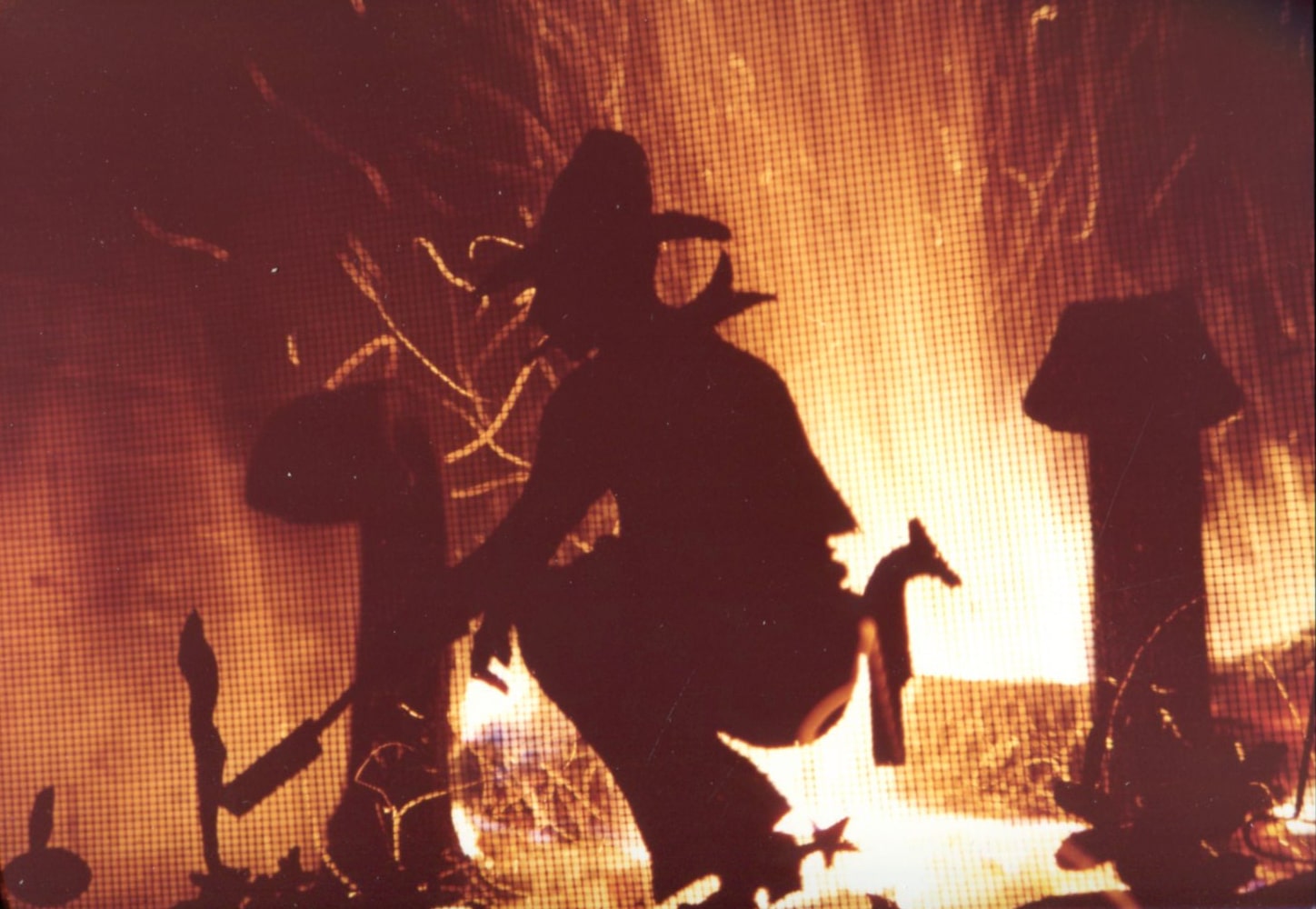 What a perfect fireplace screen for a Texas ranch where the owners loved to cook!
It wasn't long until I was showing up with a Le Creuset paella pan to make Spanish paella with Valencia rice, yellow saffron threads, prawns, paprika, littleneck clams and chicken, or Caldo Xochitl, a yummy traditional Mexican soup with shredded chicken, avocado, cilantro, tomatoes and rice and Julia Child's Beef Wellington with Madera Sauce. 
For the next 30 years I continued to cook fabulous food and host New Year's Eve and Fourth of July bashes—at our Spy House on the Hill—which were really excuses to try new recipes. Then after my second husband died in 2010, cooking was no longer fun. I had no interest in going to that much trouble just for me.
Two of my girlfriends, both named Sue, live alone but still cook dishes for themselves. Even with a bad back, "Houston" Sue makes chicken stock from scratch and "San Antonio" Sue is always encouraging me to cook recipes from Ina Garten. One of our summer favorites is Ina's Corn and Avocado Salad. 
With the exception of my morning protein and fruit smoothie—the color is so gross you wouldn't drink it on a dare—for the most part, my diet these days is limited to neutral-colored, prepackaged things like Thai sesame noodles or Sonoma chicken salad from Whole Foods. Not anything to raise the foodie flag over, but at least they don't have harmful things like Blue dye #1.
Do you still like to cook… assuming you ever did? If not… What do you eat?