After paying $5.00 for a tiny basket of tasteless, organic cherry tomatoes at a farmers market earlier this summer, I got it into my head to grow my own. Bah, humbug. I didn't need to pay that much for something as simple-to-grow as tomatoes. I imagined myself admiring my tomato plant, picturing it heavily laden with little red fruit as I sat, enjoying my morning coffee. I was sure it wouldn't be long before I was feasting on gazpacho at lunchtime every day. 
 It was a grand delusion, this idea of mine.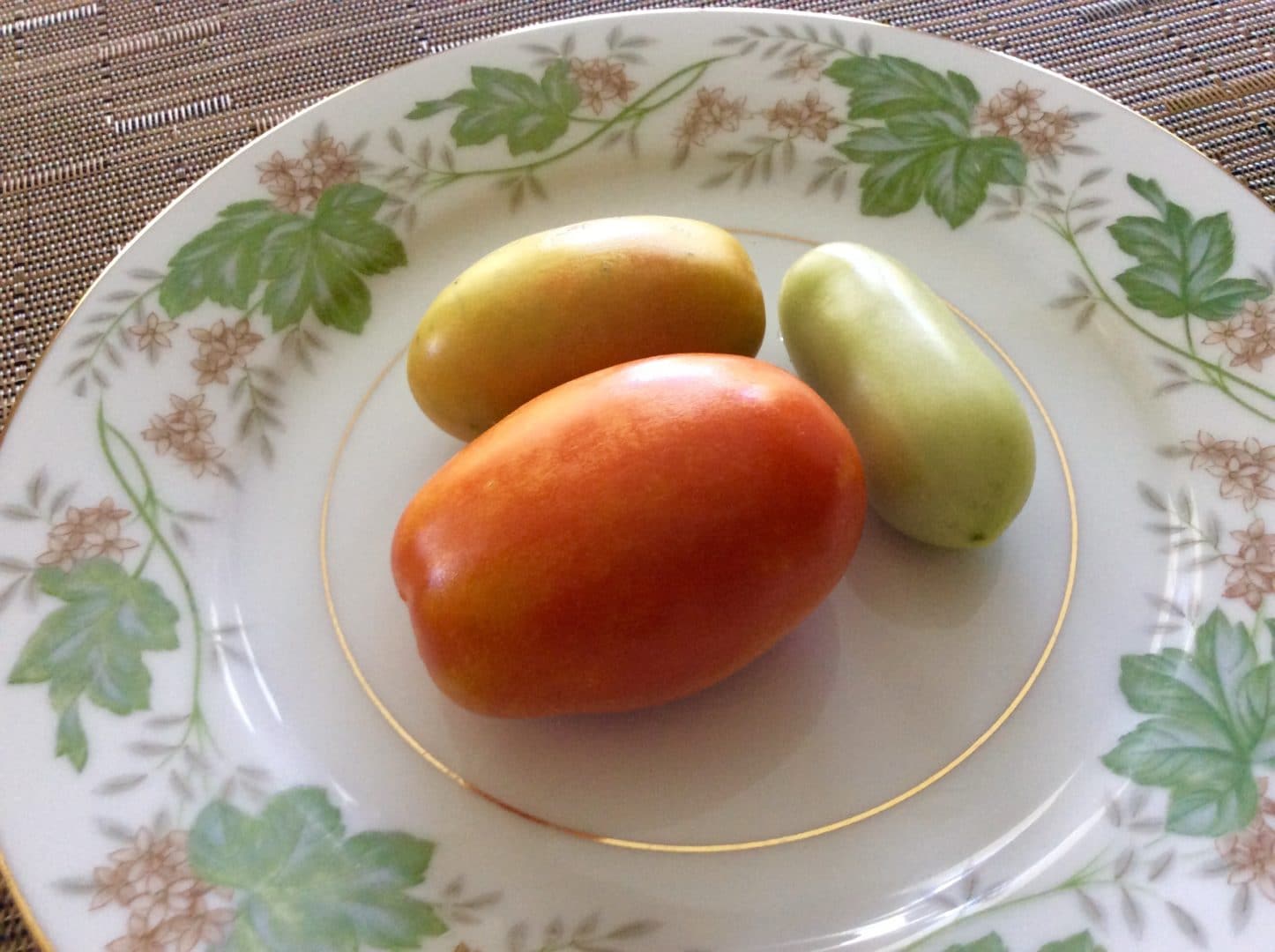 It's been almost three months now, and I am just getting a few ripe tomatoes. I picked a pinkish one about a week ago… because it looked like a bug was on it… and am letting it ripen on my counter. We cut the tiny thing in half a few days later and laughingly shared our delicious morsel.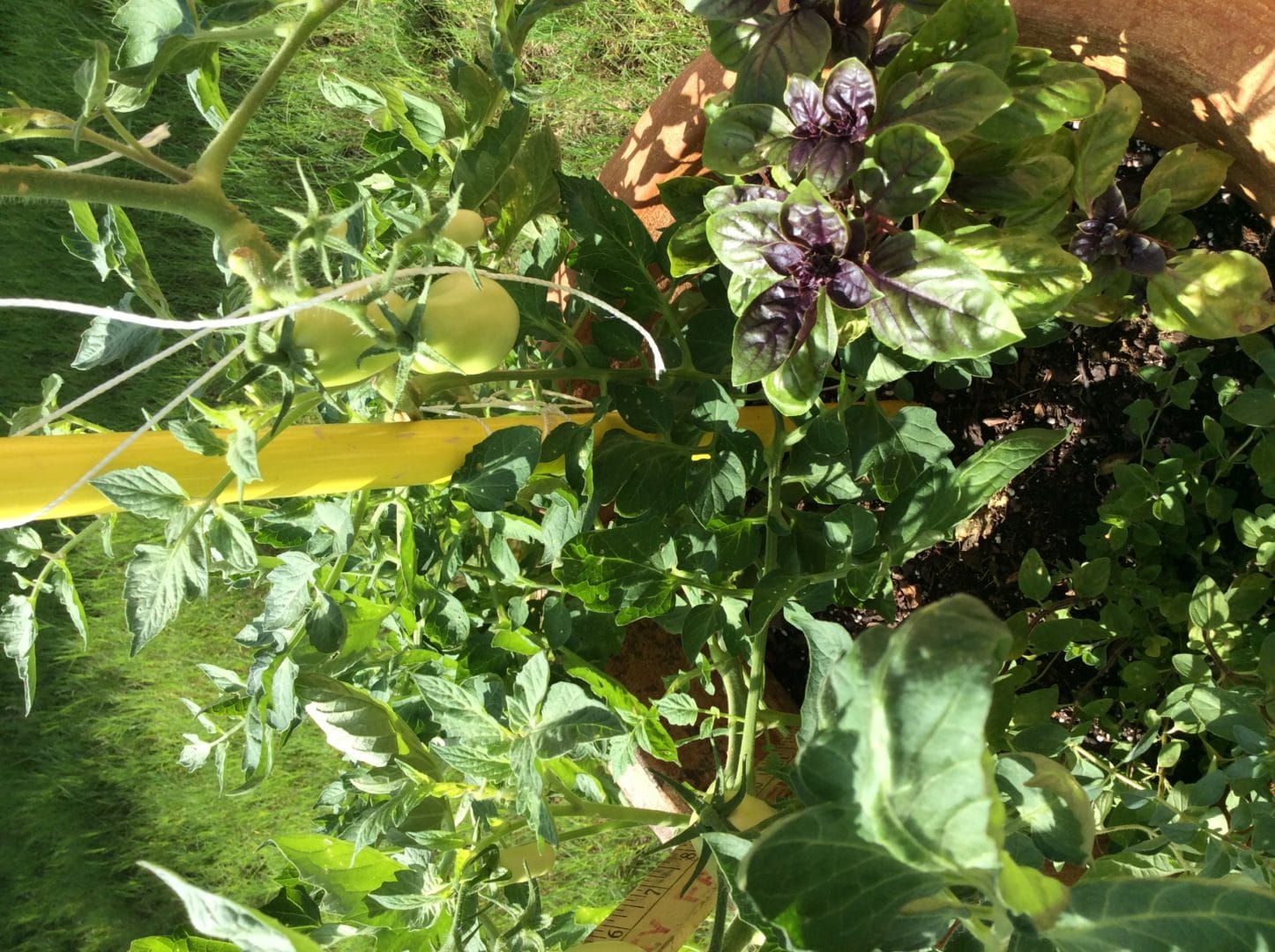 I picked a few this morning, and in spite of an almost daily misting with soapy water and hand watering in-between the sprinklers doing their duty twice-weekly, something is plaguing my vine. It doesn't look well at all.
I'm beginning to see why sellers charge so much, now that I realize I'm not going to be rolling in tomatoes after all. 
Between the cost of the plant, plus the cost of the potting soil and all of the attention the plant demands, I'm not sure it will be worth it for the yield.
Another lesson learned, and to quote Deputy Dawg, "Dagnabbit!"
XO Donna