Hi There! I'm Cathy Williamson, a fashion blogger, and I'm so excited to be contributing to this wonderful community known as 1010 Park Place.
I started my blog, THE MIDDLE PAGE, 3 1/2 years ago, when I noticed that most of the women bloggers were in their 20's and 30's. A lot has changed since then, and more and more women over 40 are blogging.
I love it, because it shows that even though we didn't grow up learning on a computer, or with social media being our means of communication, we're catching on. I am so proud of us! I also like that even though we may be older–I am 56 and a grandmother–we certainly don't have to start dressing like it.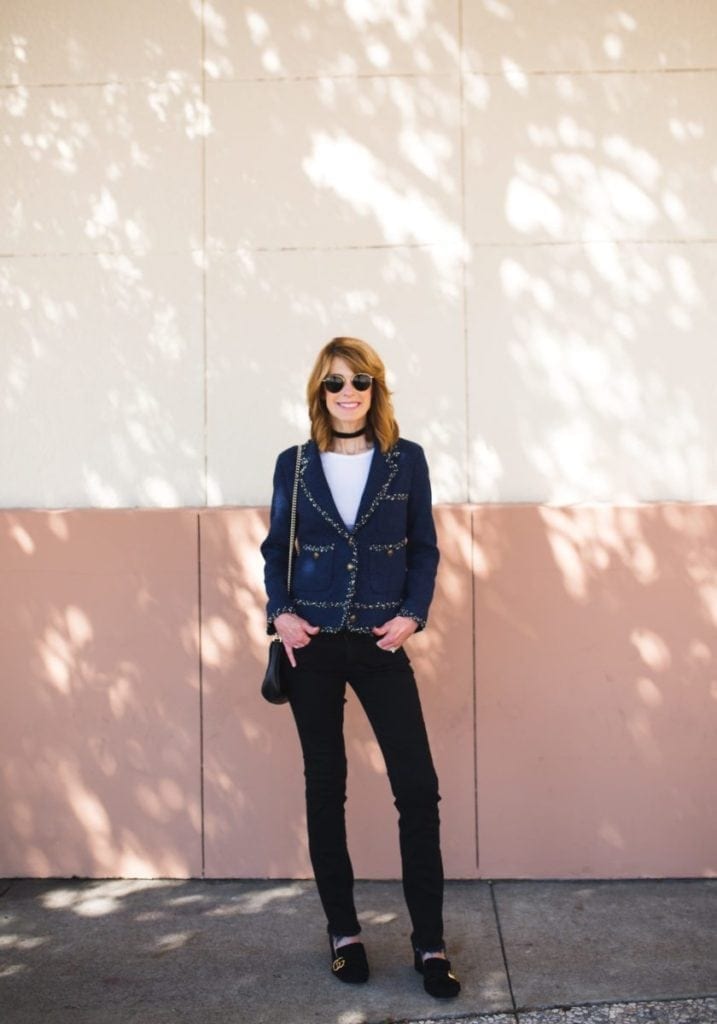 I'm also a breast cancer survivor of three years. I had a very aggressive type called Triple Negative. And… because it is the first week of October, I feel the need to remind you to please check yourselves, and to get your mammograms! The type I had does not discriminate in age. I was on the older side to be diagnosed with it, because it usually affects women in their 30's and 40's, even some in their 20's. Please tell your daughters, daughter-in-laws, granddaughters, nieces, and friends to get their mammograms. I am so blessed to be here!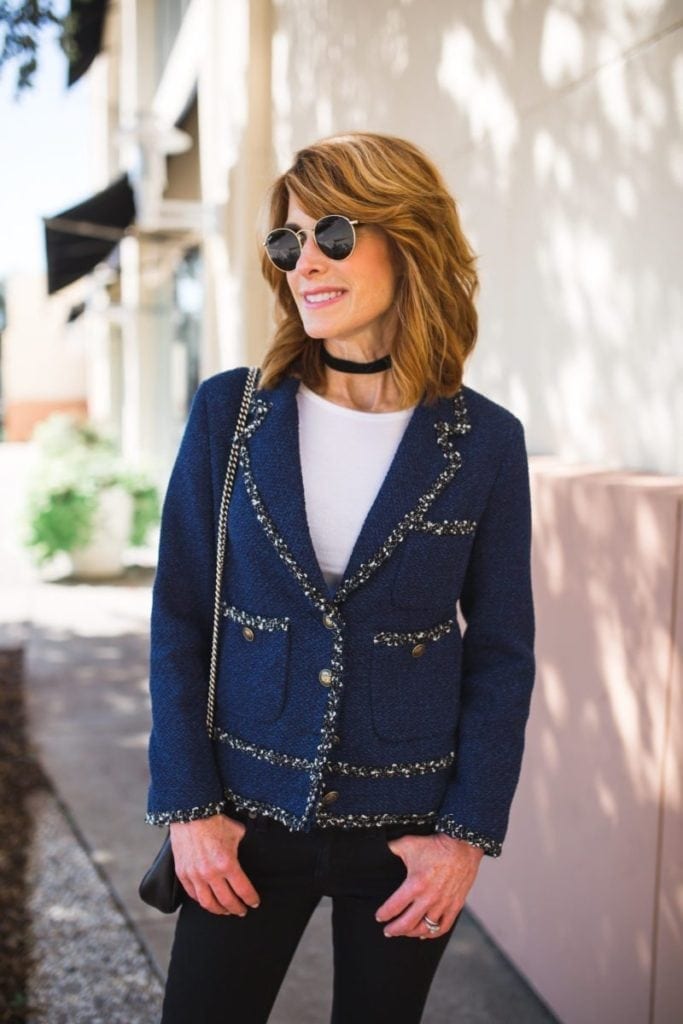 Now to fashion… I live in Texas, and as most of you probably know, it doesn't get cooler until October. My favorite pieces to add to my wardrobe in the fall are blazers. I am a tee and jeans girl most days, but adding a blazer to a white tee automatically takes it up a notch to a more fashionable level. I'm sure most of you have blazers in your closet that you think you can only wear with the skirt or pants it came with. Throw it over your jeans and tee or a pretty silk top, and you are ready to go to most any place.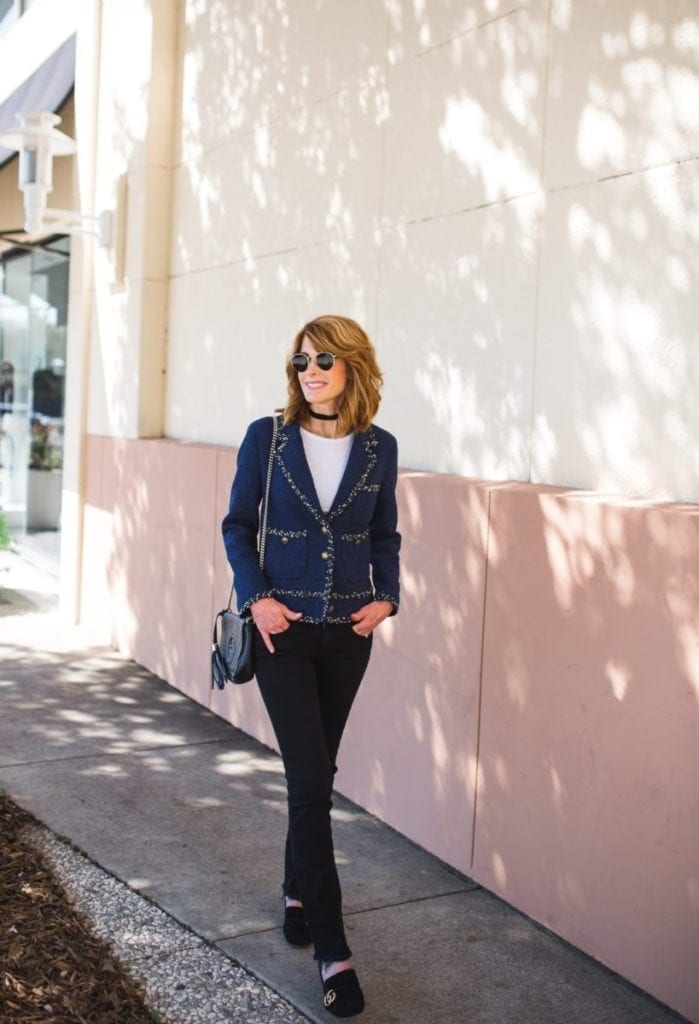 The jacket I am wearing is from Zara, and has a Chanel feel to it. Zara has great prices on their blazers, and I think they look great! I'm linking to a few others below that are really nice as well. When you're in a hurry to get out the door, but don't want to think too hard, just throw on a blazer! I'm also so glad chokers are back in style. They are great for hiding the neck wrinkles!!!
Thank you all for reading, and thank you Brenda for asking me to come onboard. I am a big fan of the blogs here and the 1010 Park Place community! Please don't ever hesitate to ask me a question!
Have a great day everyone! xx, Cathy
Photos: Mary Summers Hafner
Tweed Blazer// Gap White Tee// Frame Black Denim (similar)// Gucci Loafer// Gucci Soho Handbag// Choker// Ray-Ban Sunglasses
Toby Velvet Blazer//  Campbell Donegal Wool Blazer//  Collarless Blazer//  Shawl Collar Blazer//  Plaid Blazer