Because I wore blue jeans so much of the time, my mother predicted I would die in a pair, and for much of my life, she would have been right. During my 20's and 30's I was a "blue jean baby," wearing Levi's, straight leg blue jeans with an off the shoulder, white blouse, high heels and BIG hair… my husband's shirt tied at the waist, collar up, cuffs turned back and black ballet slippers… a black, Danskin leotard and Calvin Klein espadrilles, or a Gap t-shirt, cool belt and cowboy boots. I also wore bell bottom jeans with a fitted, black leather jacket, a white poet's blouse and a wide, silver cuff bracelet. Now I'm craving dresses and skirts that are feminine and easy to dress up or down. 
My mother would have been so pleased.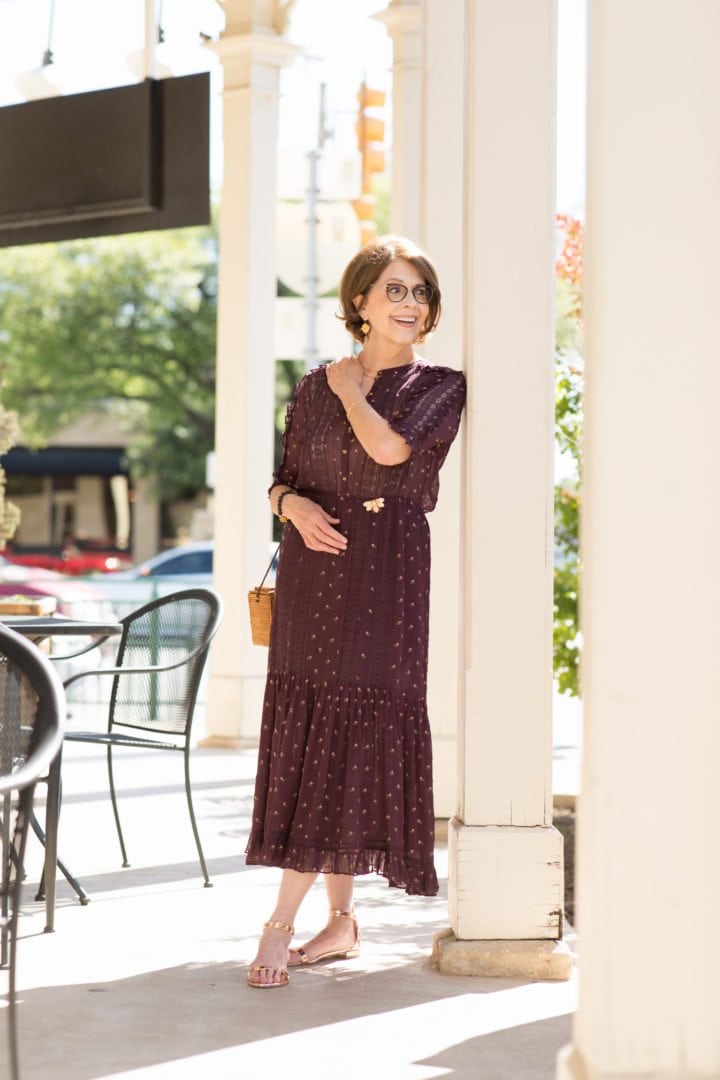 There are so many dresses to choose from, and you can find them at all prices points. The dress I'm wearing here is one I bought last fall, and it's still a workhorse in my wardrobe. I wear it everywhere!
I find myself gravitating toward midi dresses and skirts. They still show some leg, are easy, getting in and out of a car, are cooler than pants on a hot day, and even if they're casual, they have that "elevated casual" look I like. 
It could also be I'm TIRED of ripped jeans, skintight leggings and the "at the last minute I decided NOT to mow the yard" look. 
The other night I went to San Antonio's fabulous Empire Theater to see Kat Edmonson perform. There were lots of women over 50—and their guys—who looked like they'd just put down the hedge clippers. There they were, sitting in one of the most beautifully restored Art Deco theaters in America, listening to a classy singer/songwriter and her band perform, but they didn't have a sense of pride or decorum. I WAS DUMBSTRUCK and DISAPPOINTED! 
One woman came up to me and told me "how pretty" I looked. She looked wonderful as well, so I'm guessing, like me, she was appreciative she wasn't the only one who cared how she looked.
Girlfriends! How can we have pride and confidence in ourselves if we wear flip flops, t-shirts and ratty jeans to a nice event?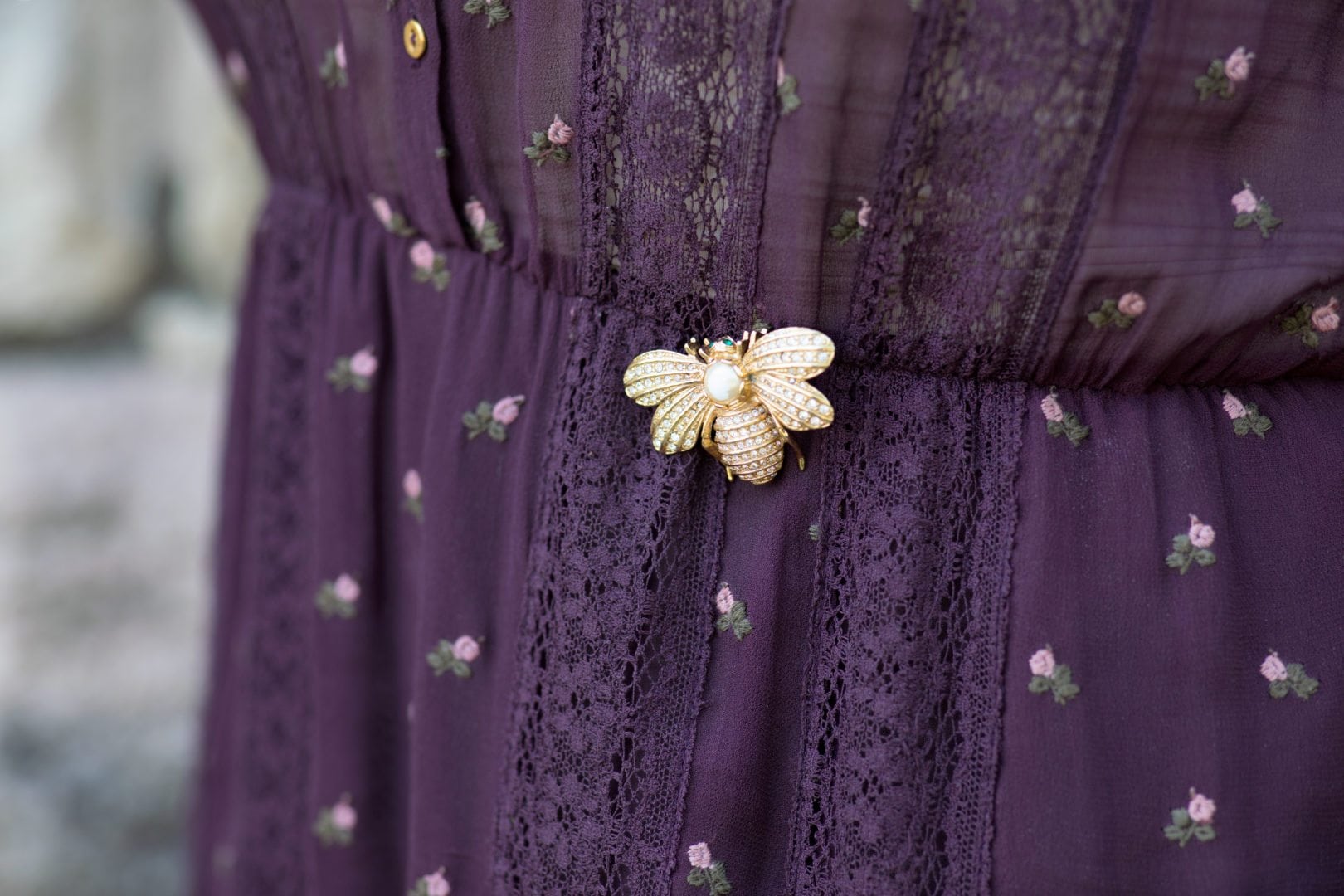 My "BEE PIN" is from the Joan Rivers Classics Collection. The bee inspired Joan because she was told she'd never be well-known outside the NY area. But like the bee–who aerodynamically shouldn't have been able to fly–Joan Rivers soared to great heights. Joan believed we all possess the ability to achieve the impossible, every day! I love that thought, don't you?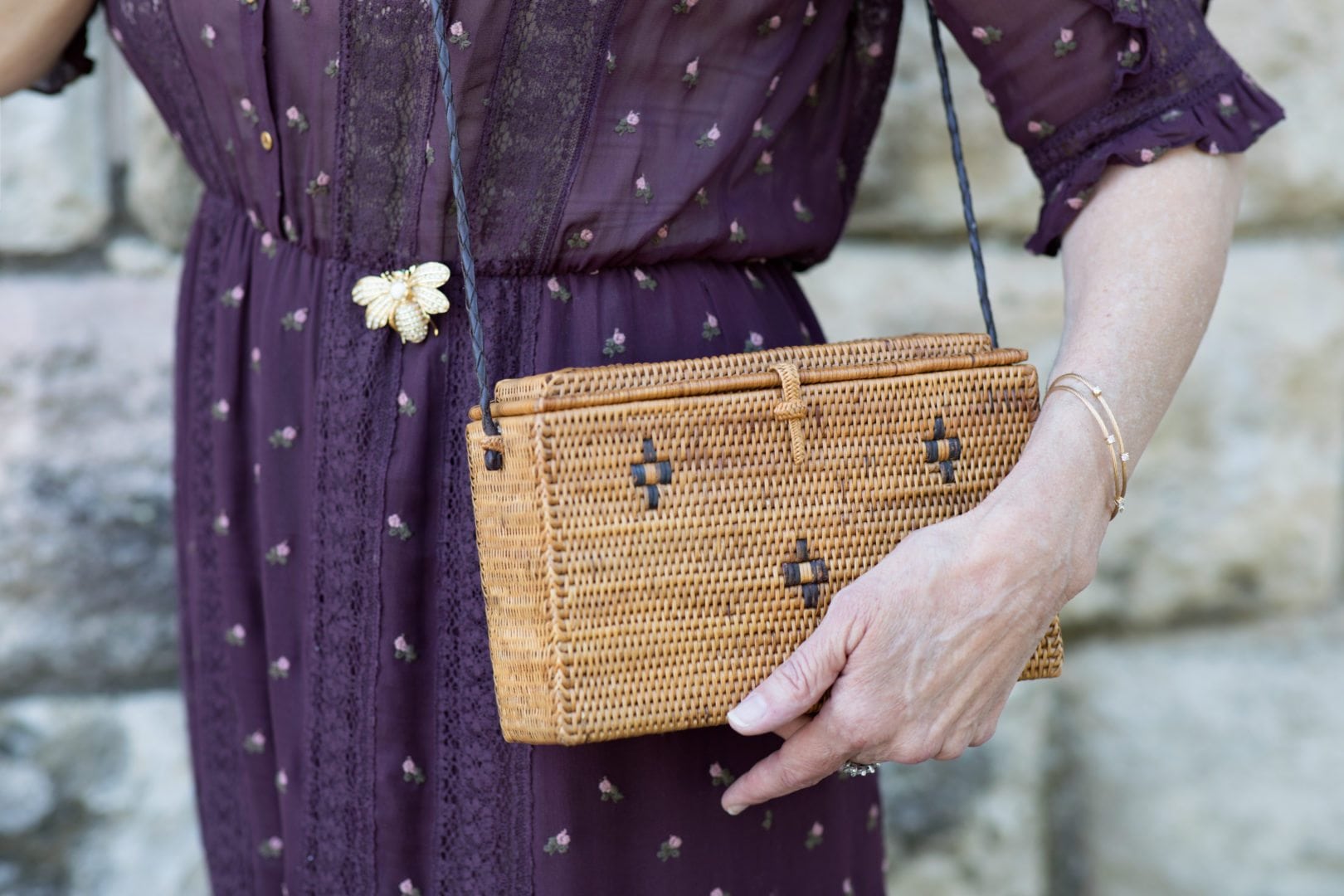 What if we change things up a bit and try elevating our look from pants to a dress, a caftan or a skirt? If you read my Lunch With the Contessa, or Over 50 Turning Sleeveless into Sleeves last week, then you know there are lots of ways to be comfortable, yet distance our wardrobe from the gym and everyday chores. I'm not talking about getting super dressed up, just something that will make us feel good about ourselves and make the significant other in our lives look at us a second time.
What do you think about ditching workout clothes and pants and "turning up the knob" on the way we dress to go to the grocery store or the movies? I'd love to hear your thoughts.