Pink is one of the most popular colors for 2018, and it seems to have resonated with women of all ages. Some women are wearing pink with red… Remember when we were told that was a no-no?
Other than a hot pink bathing suit I bought in my 40's, this may be the only other pink item of clothing I've ever bought. Surprise! I like it.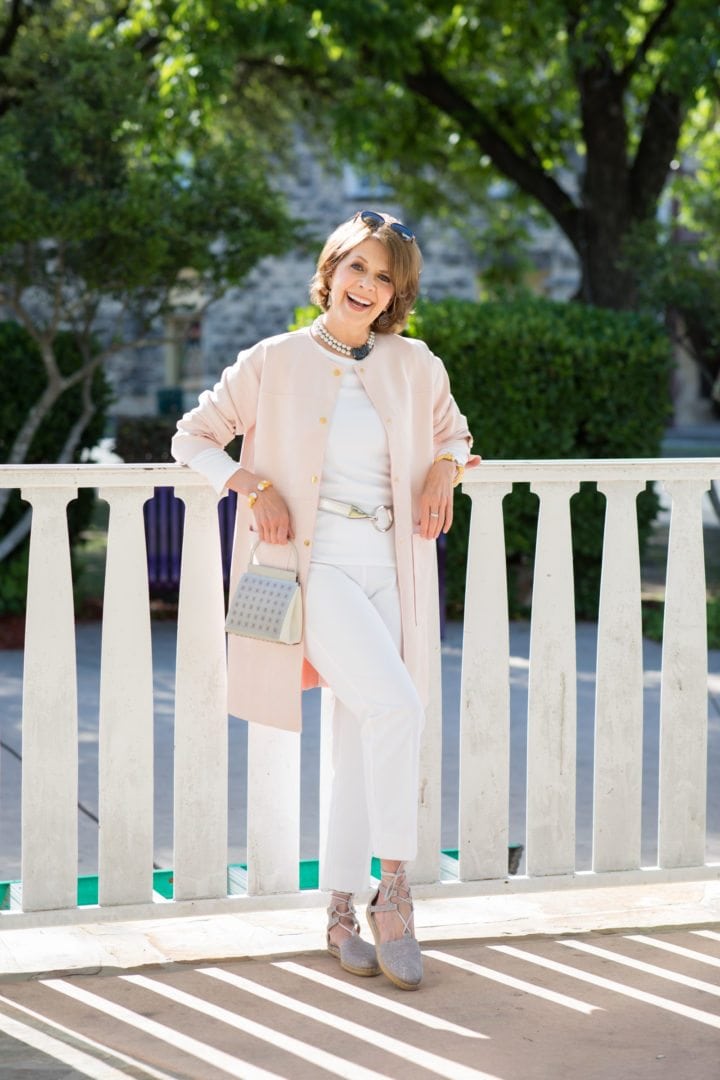 Today I mixed pale pink with a column of all white, which is very slimming because it's just one color. You can use this same color top and bottom trick under any coat, jacket or sweater. Also pale pink and white don't make an overwhelming color statement. They're soft and elegant.
I've never been crazy about blazers, but I've aways been drawn to long sweaters and jackets, probably because I think they have a little more pizzaz and aren't quite as conservative. Because it was pink, I first passed on this lightweight, faux, ultra suede jacket, but I'm glad I tried it on. It's lovely, and it was only $68. Unfortunately I couldn't find this one, but here are four that are similar.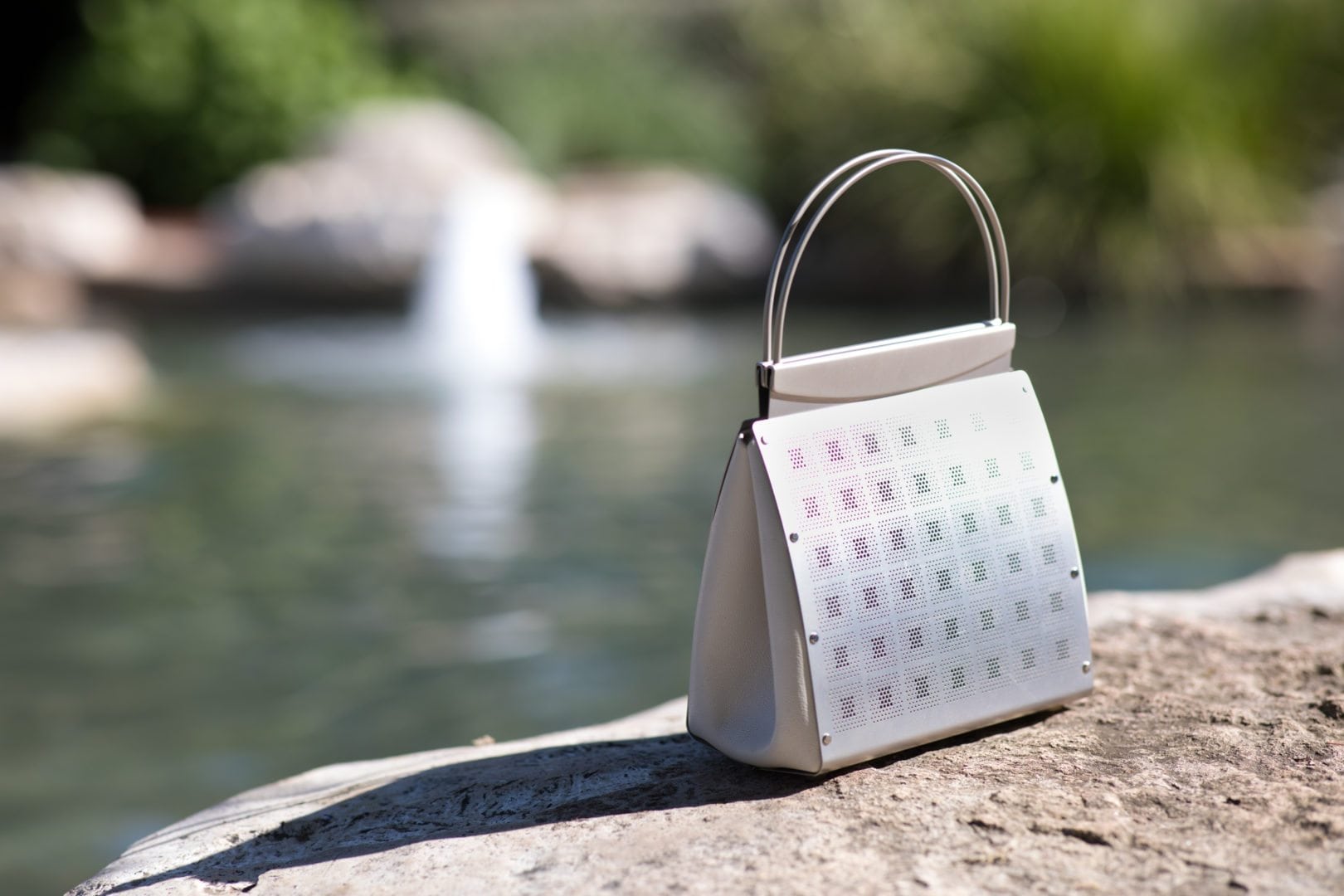 I love this Wendy Stevens "La Sera" bag! I bought it at an art gallery in Maine when I went to see my friends the summer after James died, so I've had it for seven years. All of Wendy Stevens's bags are made from stainless steel with a magnetic closure, and soft leather that comes in a number of colors. The workmanship is perfection! Her bags are statement pieces, sure to get comments wherever you are. Here are some silver bags that aren't Wendy Stevens, but are pretty.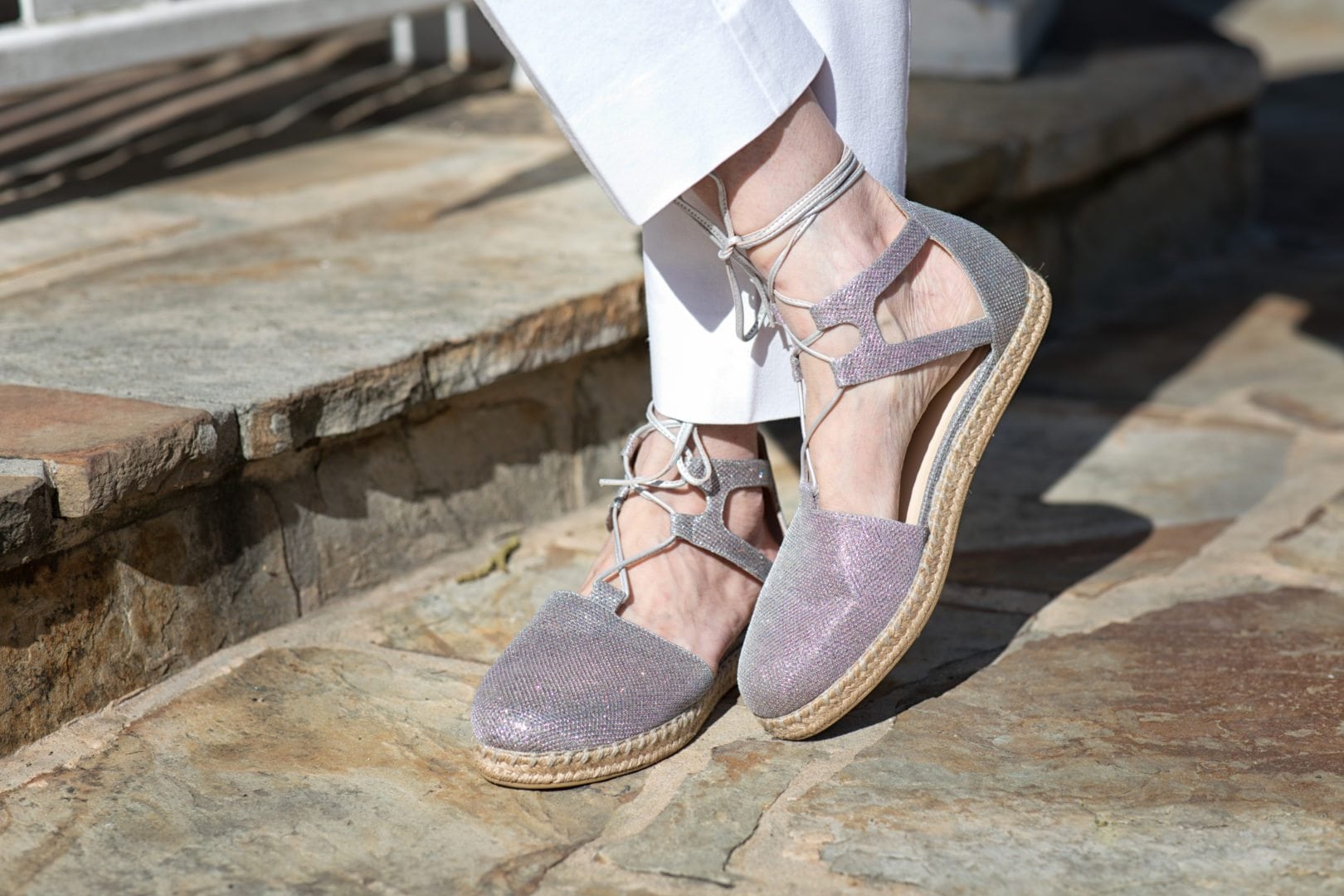 In this picture my Stuart Weitzman espadrilles look pink, but they're silver, which is considered a neutral color. While they're sold out of this shoe, I love their silver Nudist sandal, which you can also get in gold. In addition here are some other silver shoes of varying price points!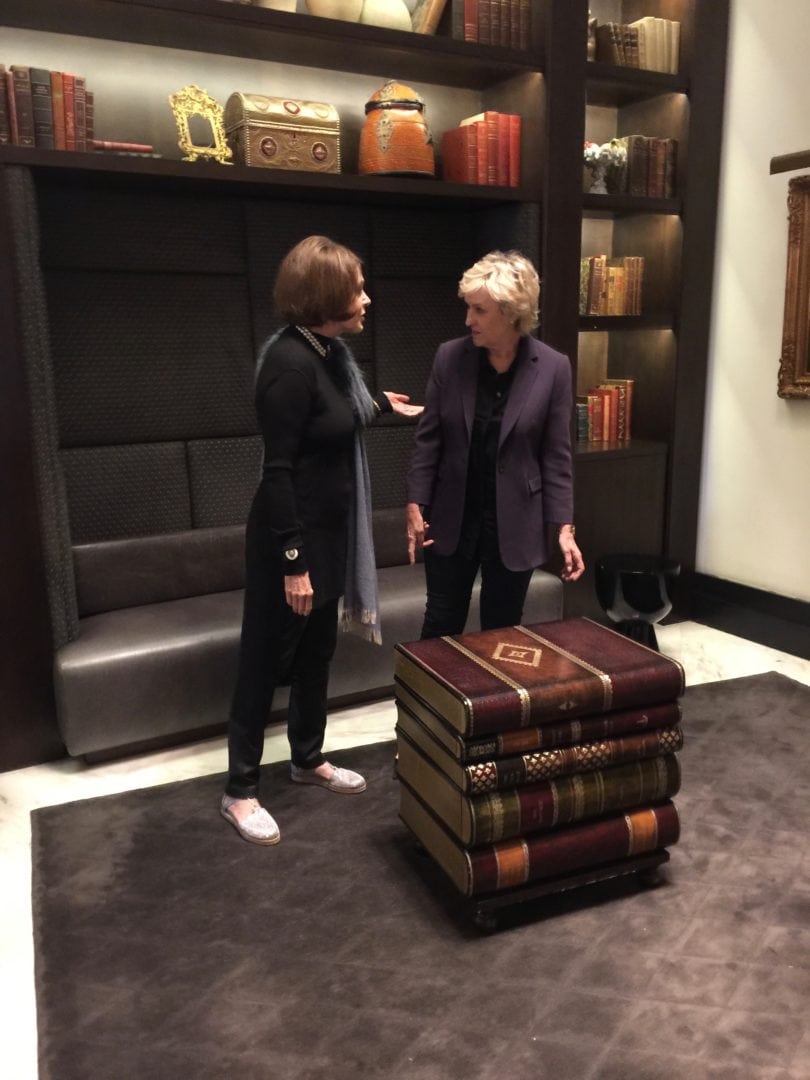 Last December when I met Tina Brown, former Editor-in-Chief of Vanity Fair magazine, she flipped over my Stuart Weiztman shoes! You can see her pointing to them. Hmm… This photo makes me look heavier than I thought I was, however… Tina looks like Tina, which must mean I'm heavier than I thought I was! Real or imagined, it's funny how we perceive ourselves, isn't it? 
I'm wearing the same Mariquita Masterson necklace I wore when I met Tina Brown. It follows my mother's rule that if you occasionally buy something really nice, you'll have it forever. I've had this so long… I don't remember when I bought it. You'll notice my necklace, belt, purse and shoes are all silver, so they tie in together and don't fight one another like they would if they each were a different color.
In a previous Fashion Friday post, many of you liked my Oliver Peoples frames (not my sunglasses) and have asked about them. The frames are called "Keery"and have a metal filigreed temple and bridge with a slightly upswept eye that lifts the face. They come in four different colors.
I hope you all have a wonderful weekend! Is anyone getting up early to watch the Royal wedding? I'm thinking about it… Then, again… Maybe I'll DVR it.