For 40 years I've lived just 80 miles up the road from San Antonio, yet I can probably count the number of times I've driven down here.
I was here in the 1950's as a child, coming by rail from New York City to a train station which no longer exists. I remember the vaulted ceilings, palm trees, and soldiers in uniform everywhere!
I came here as an adult in March, 1981, to attend the opening of the San Antonio Art Museum, SAMA. The exhibit was called, "Real, Really Real, Super Real." The artwork was so realistic that it looked like photographs. The museum is housed in the remodeled Lone Star Brewery.
The few times I've come to San Antonio, since then, it's been to work or stroll along the Riverwalk with everyone else, having cocktails someplace special and coming home with a piece of Talavera pottery, another basket, or a bottle of Mexican Vanilla.
With this trip I realized something I've missed all of these years: If Austin is the Heart of Texas… then San Antonio is surely it's Soul.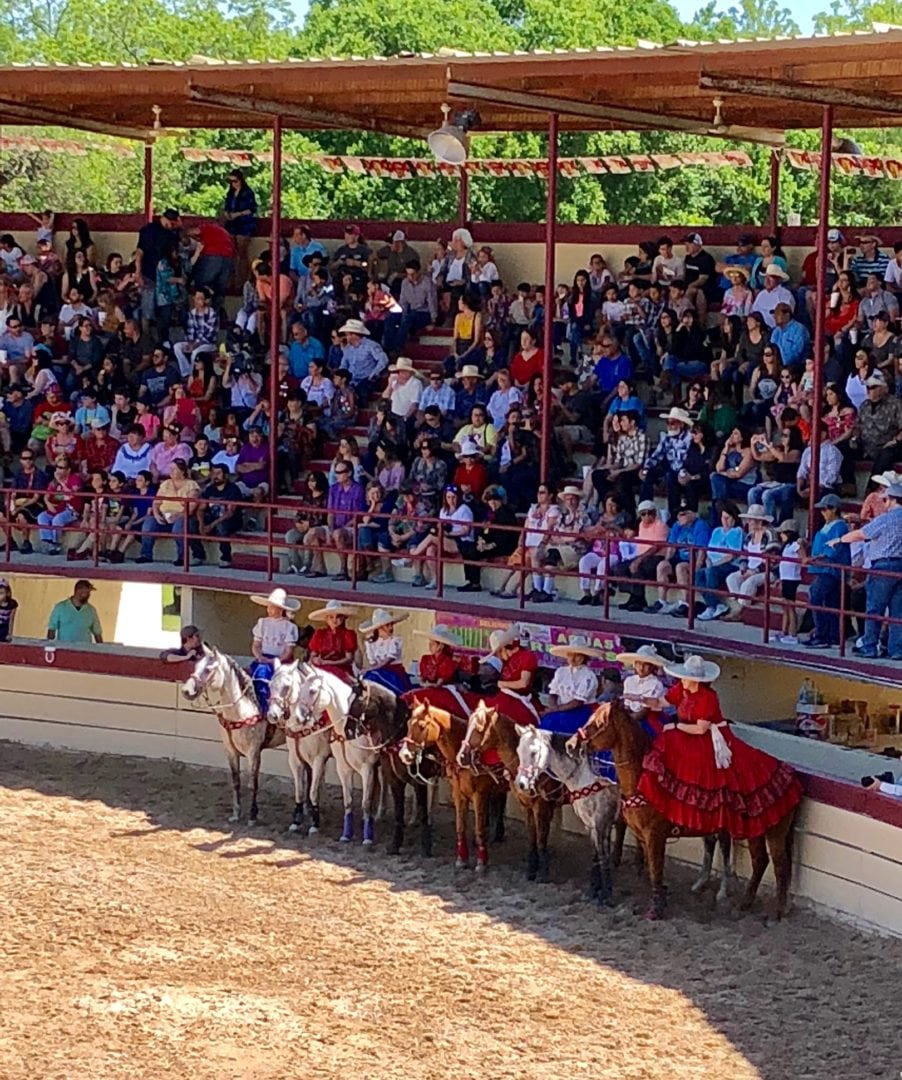 We are in an RV park minutes south of downtown, allowing us to  enjoy everything the area has to offer. We spent an afternoon exploring the Mission San Jose. We attended a "charreada," a Mexican Rodeo, with some new friends we met at a cafe. We've dined at the Liberty Bar, a former convent, then strolled around the King William District, admiring the spectacular mansions, impressed by both the work and the devotion it takes to maintain them.
The climate and soil is more tropical here, making the gardens more lush than Austin. Blooming Magnolia and Star Jasmine fill the air. Carriage houses and garage apartments, viewed down alleys, bring to mind places like New Orleans and Key West.
When we arrived we had lunch with Brenda Ray Coffee, and met her "girls!" We told her of our plans to ride the boat up the San Antonio Riverwalk extension to the Pearl Brewery renovation. She suggested visiting Hotel Emma, and she was right. It's heavenly. The area is an upscale urban environment on the banks of the San Antonio River with unique shops and cafes, a jazz club, apartments and condos, the Culinary Institute of America, and they all incorporate parts of the original brewery. The boat ride there–from downtown–includes going through a "lock," albeit a smaller version of those on the Panama Canal!
Make a point to go explore. Who knows what amazing things you'll find in your own backyard?
XO Donna