Regardless of where you live, the weather forecast says temperatures are going to continue to soar from now until fall. In addition to always carrying a full bottle of water, we need to wear something lightweight and cool, plus what about a hat and a hand fan?
May I make some suggestions?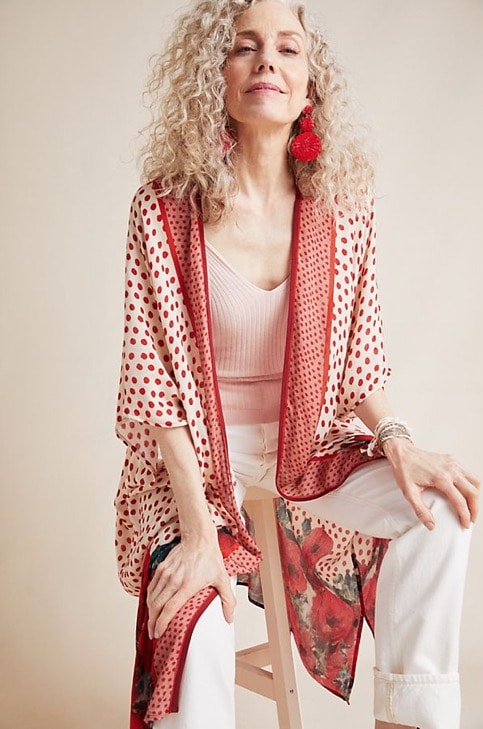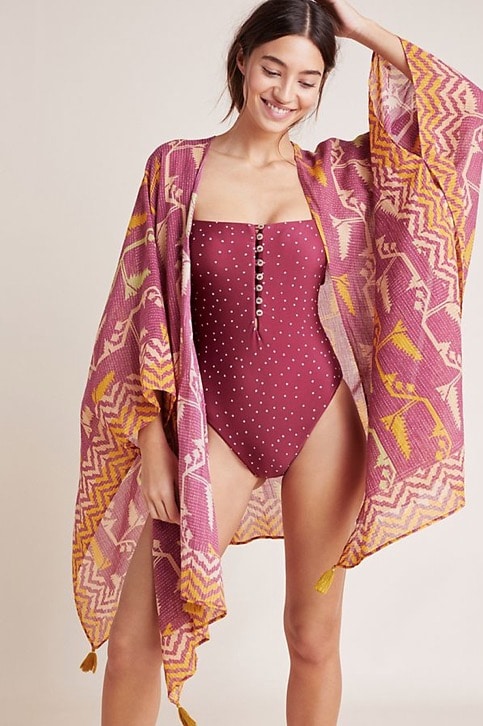 On my way to see Diana Ross last month a woman at the airport was wearing a breezy kaftan, with tassels on the end. I meant to ask her where she got it, but with the hassles of boarding, I lost sight of her and then forgot, but this week I found something similar online. Imagine either of these pretty kaftans over a pair of white pants and a white camisole… or a white tee… with a great pair of sandals, a hat to keep the sun off your face and a hand fan tucked in your straw bag for those beastly summer moments when we feel those "little drops of dew" come trickling down the side of our face.
Many women say they don't look good in hats, but I think it's because no one's ever taught them how to wear a hat. I've seen women, who, when trying on hats, just "sit" the hat on top of their head and leave it there. And they're right… They won't look good in any hat.
Even a cherry on top of a sundae needs to be placed there with a certain panache.
The best way to wear a hat is to pull it down onto your forehead with the front tilted down slightly toward your eyes. This way you're wearing the hat. The hat isn't wearing you.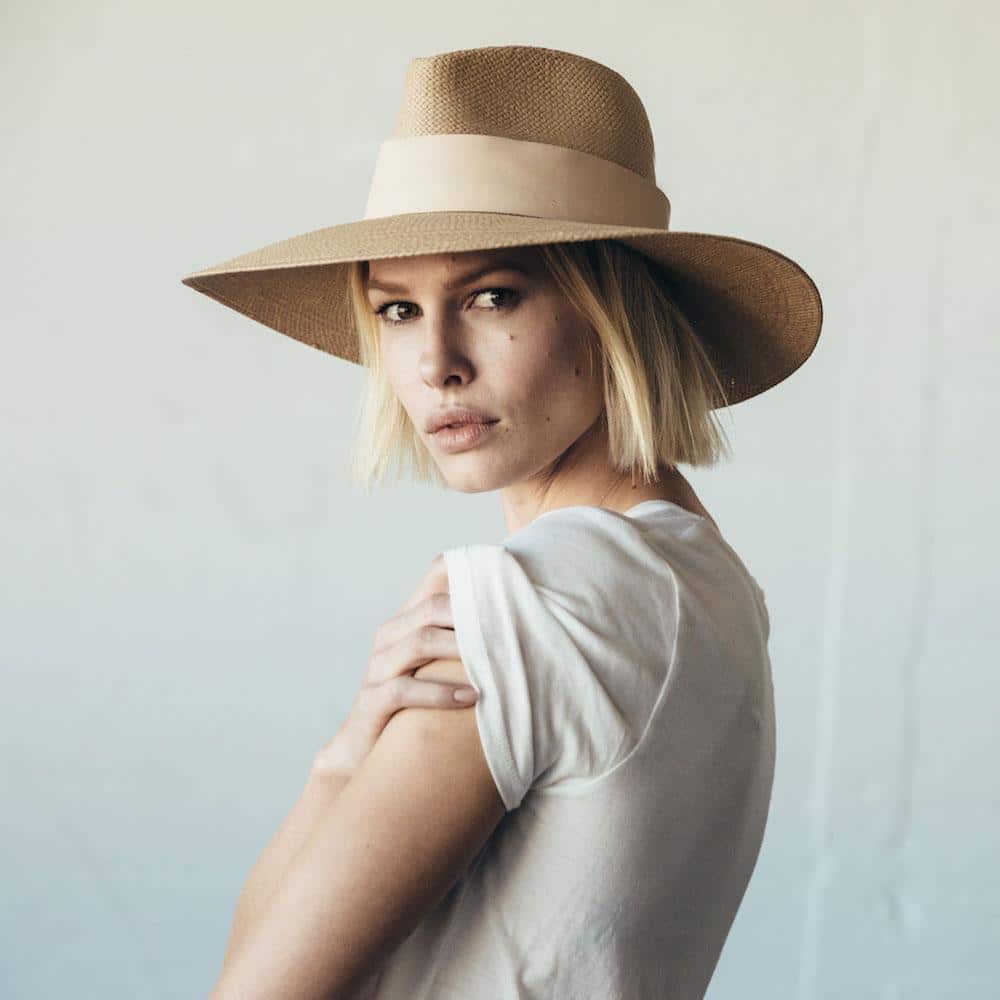 I LOVE THIS HAT and the way the model is wearing it is perfect! The brim width and the crown height are just the right size, and it will look great on almost every woman.
If a hat is too big, you're going to be uncomfortable because you know the least little breeze will send it sailing down the road. So what do you do? I have a small head, but that doesn't stop me from buying a hat I like. I've always added a few inches of sticky, weather stripping foam to the inside front and back of my hats… or wherever it's needed. Add or remove strips until the hat fits. Easy Peasy!
This video will show you how.
Now let's talk about styles of hats. I'd suggest a medium-brimmed, medium-height fedora, like the one I LOVE. They're flattering on most everyone, and they help protect your skin from the sun.
STYLES NOT TO WEAR: The style now for Millennials is big-brimmed fedoras that sit on the back of the head. Personally I'll pass on this trend because it makes me look like I'm trying too hard to look younger… Like I'm on my way to Coachella!
That said, big-brimmed straw hats are my favorites. All those years I spent digging for crystals and Mayan artifacts… This is the style hat I wore BUT… I pulled them down and slightly forward on my forehead. They offer THE BEST sun protection.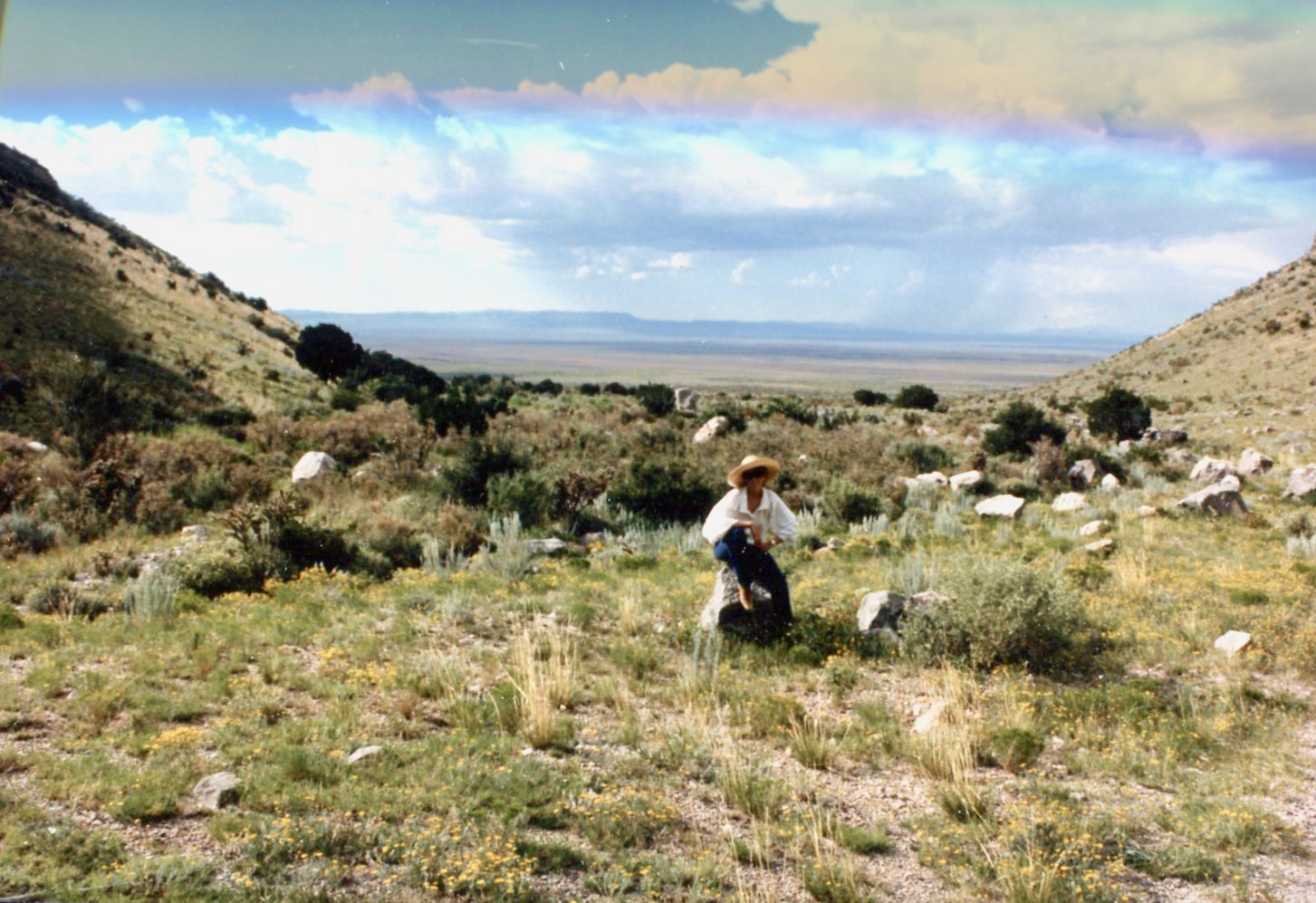 Sorry this isn't a bigger image, but this photo of me was taken in 1985, outside the opening to an abandoned silver mine in New Mexico. I'm wearing my favorite Frank Olive wide-brimmed straw hat, a long-sleeved poets blouse, a grey, snakeskin, Barry Kieselstein-Cord belt with a silver buckle, blue jeans and a pair of Lucchese boots that, by then, needed to be resoled. About an hour after this was taken I took off on my own–without telling my first husband or our friend–SO STUPID… I KNEW BETTER–and almost passed out from the heat. I took refuge in the cool shade of a mine shaft, but didn't stay there long because I knew if I did pass out, they'd never find me. At least I would have been a fashionable skeleton!
Another style I'd suggest staying away from are fedoras with small brims. Fortunately these Frank Sinatra "Rat Pack" hats are phasing out, because… and this is just my personal opinion…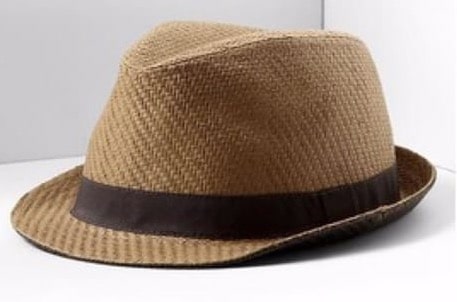 They look dumb on everyone, male and female, plus they don't protect the skin.
Stay cool honey bunnies!