Along with watering some of my outdoor plants, twice a day, to keep them from dying in the heat, my summer continues to be filled with music. This week I saw five-time Grammy award-winner Michael McDonald in concert. Other than the Rolling Stones, he's THE best live music performance I've ever attended, and that's saying a lot. His band is world class plus his backup singers include his wife, singer, Amy Holland. They met when she was 16 and he was 19.
I've also been reading some great books this summer, plus I was late to the Big Little Lies party on HBO. Have you seen it yet? Woah…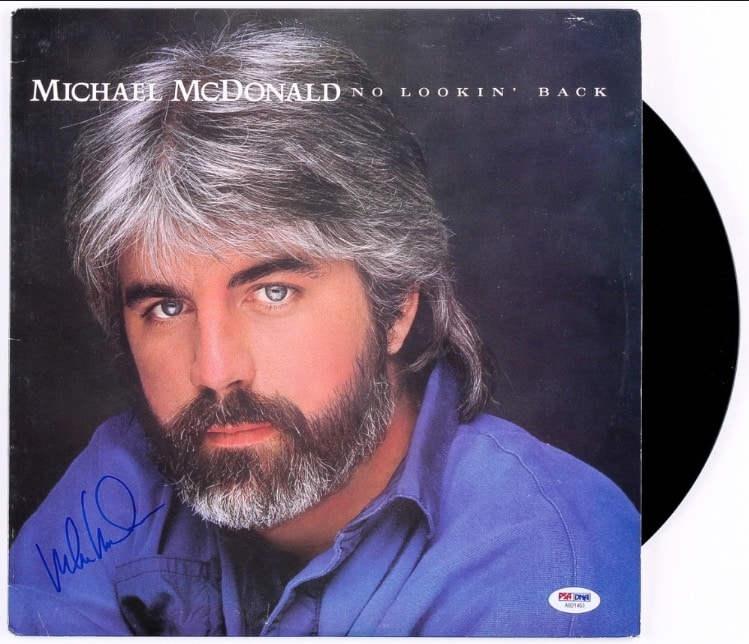 You may remember Michael McDonald as singer/songwriter/piano/guitar frontman for the Doobie Brothers and a Steely Dan collaborator, but if you've seen those gorgeous blue eyes and heard his distinctive soulful voice, you will never forget him. His voice is as strong as it's always been. All ages and ethnicities were in the audience, standing and singing, clapping and then screaming for an encore, and Michael McDonald did not disappoint. His new album, Wide Open, launches in September and one of the songs brought me to tears. Check to see if he's coming to your area. You will have a feel good time that stays with you long after you leave the concert.
You can click on these songs. Many–like "What a Fool Believes," "I Keep Forgettin'," "On My Own" (w/Patti LaBelle) have been Top 10 Hits.
Because I'm writing a memoir I've been researching and reading best-selling memoirs to see what makes them great. Of course I already knew the answer: It's great writing and a great story. Memoirs are true and the author opens the door and invites the reader in as it's happening. My favorite memoirs I've read so far this summer are:
Inheritance: A Memoir of Genealogy, Paternity and Love by Dani Shapiro  Ms. Shapiro is an acclaimed, best-selling memoirist and novelist. Inheritance is her new memoir about learning that her father is not her biological father. It's an honest, poignant story about family secrets and in the end, her own identity and the things that define all of us. Don't think you know her story because you can't predict how it unfolds. Dani's book is unfortunately timely. Just yesterday I saw a story on the news about a fertility clinic that tragically mixed up the eggs of three in vitro families.
Once More We Saw Stars: A Memoir, by Jayson Greene   On the first page Greene begins his story of unimaginable loss when his two-year-old daughter, Greta, and her grandmother are sitting outside and a brick from an overhead windowsill falls and hits her in the head. Jayson Greene is so open about how Greta's subsequent death affected the entire family. It may sound like a depressing book, but it's an uplifting story of survival and love, and again, so timely. This week on the news we heard about the little girl who slipped through her grandfather's arms on a cruise ship and fell through an open window to her death.                                     
Now to HBO's Big Little Lies, based on the book by Liane Moriarty. I haven't read the book and I can't remember what made me subscribe to HBO—I don't watch much TV—so I could binge-watch Season 1 before Season 2 began this summer. The cast of moms with intertwining secrets as big as the sky include Reese Witherspoon, Shailene Woodley, Nicole Kidman, Laura Dern and Zoe Kravitz, and Season 2 introduced Meryl Streep, the grandmother with good intentions I love to hate.
And then there's the music score!! As if the story isn't mesmerizing enough. Every few minutes I found myself Shazaming the TV for the name of a song.
I'm afraid if I give you a synopsis I won't be able to stop, plus Google called it a "darkly comedic tale of murder and mischief," but I see nothing funny or mischievous about it. All I know is I don't want it to end.
I'm over my 500 word limit, and I haven't even mentioned Yellowstone on the Paramount network plus you can watch it on YouTube. You must start with Season 1. Season 2 began this summer, and it's the #1 drama on cable. Some have called it the Godfather of the west. Kevin Costner, a wealthy land owner—his ranch borders an Indian reservation and Yellowstone National Park—who comes to blows with greedy land developers. Forgive me…. I've made it sound trivial when, in fact… It is riveting. And as an actress, Kelly Reilly, who plays Costner's daughter, has me spellbound.
What are you watching, reading and listening to this summer?