can you believe we are in the holiday home stretch? in case you need a reminder, this sunday is christmas day. yessiree, in six days all of our christmas presents will be wrapped and sitting under the tree. raise your hand if you've donned your gay apparel. ha. you thought i was going to say finished your shopping, didn't you? but this is a style post, after all, so discussing all things apparel is a must. but with christmas day and new year's eve on the horizon let's see how we can transition a holiday outfit to a weekend look.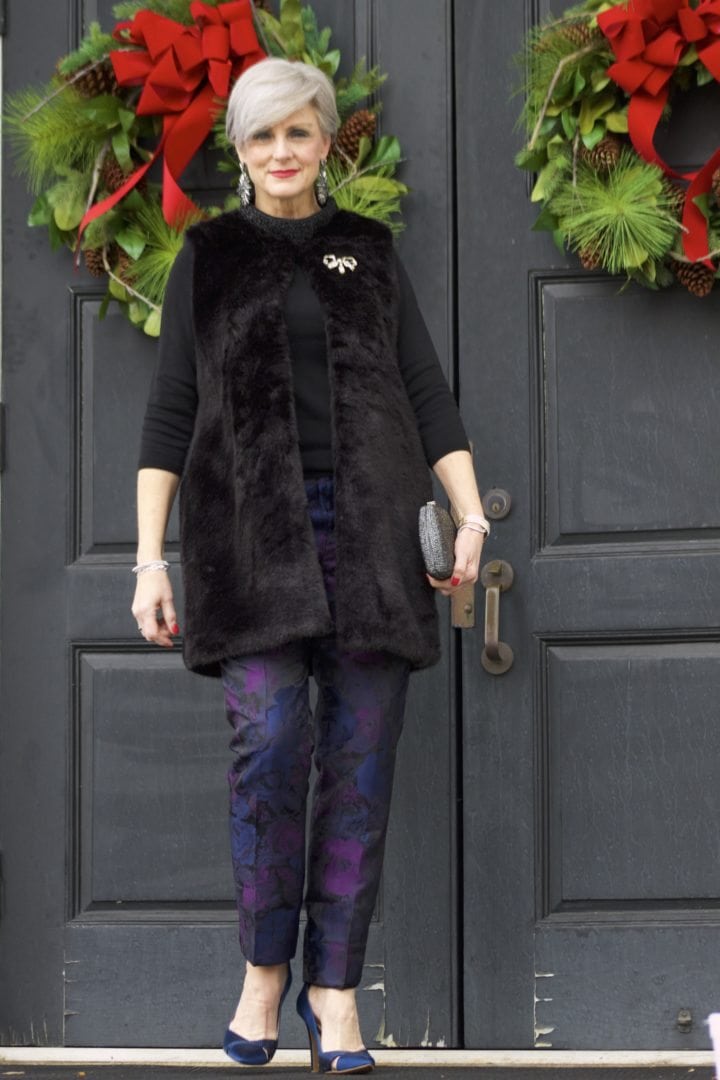 let's start with a pair of jacquard pants. silk, brocade, or velvet would work just as well. for a festive holiday look, they're paired with a faux fur vest, beaded mock neck turtleneck, and satin pumps.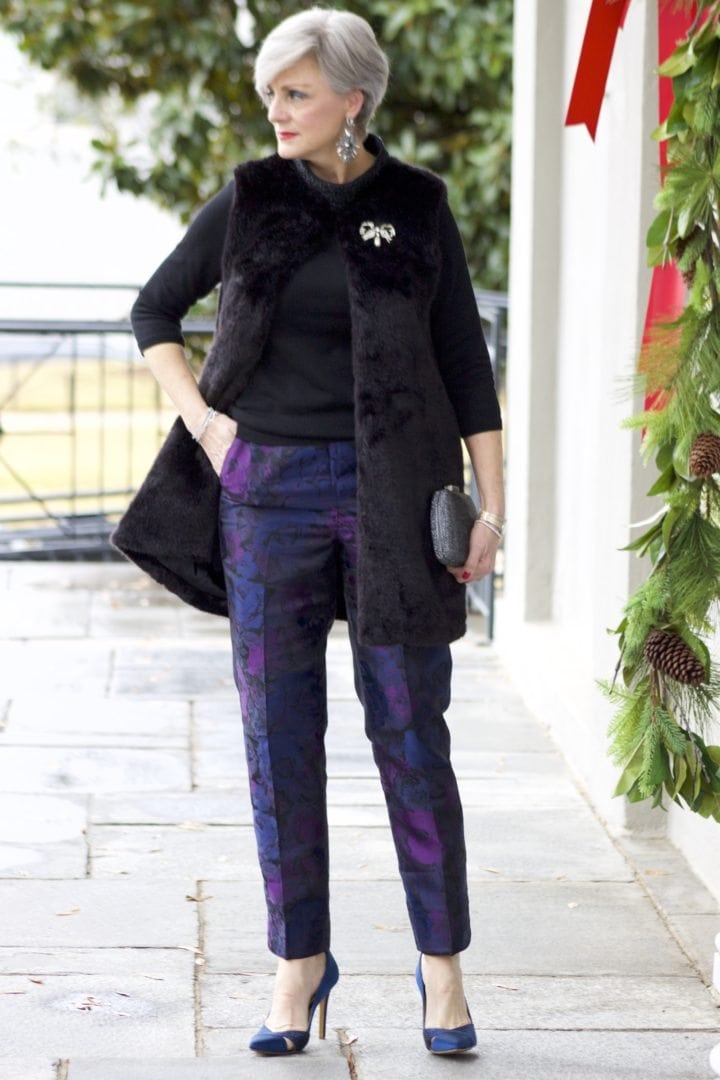 dangly earrings and a crystal brooch add some pizazz. as well as a crystal studded handbag. what do you think? perfect for a christmas ornament exchange with the girls, date night, or a company soiree. but once the holiday party has faded into a distant memory do the pants go into retirement until next year? absolutely not.
let's transition these pants into a relaxed weekend look. first, let's change up the color scheme. the jacquard pants look perfect with a pink wool turtleneck. and pink suede shoes.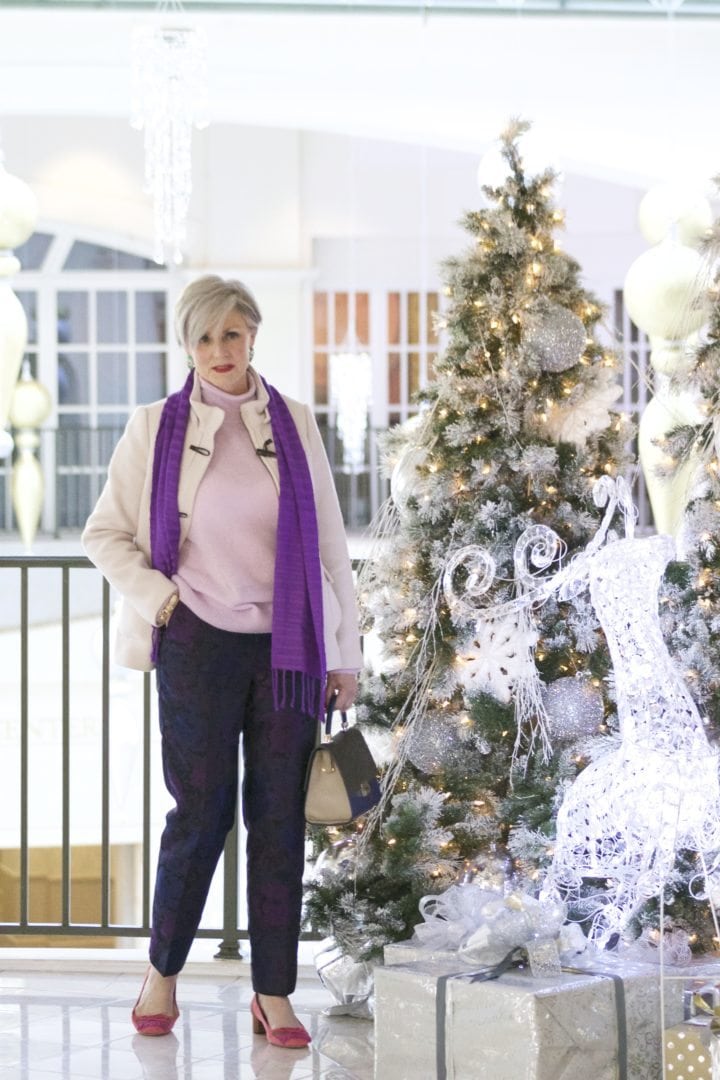 since the temperatures have dipped in recent days a coat is an absolute must. but that doesn't mean you have to sacrifice style. from october to march outerwear can make or break your outfit so choose wisely. toggle coats are a timeless classic you will reach for season after season. the soft neutral shade is a nice change of pace from navy or camel.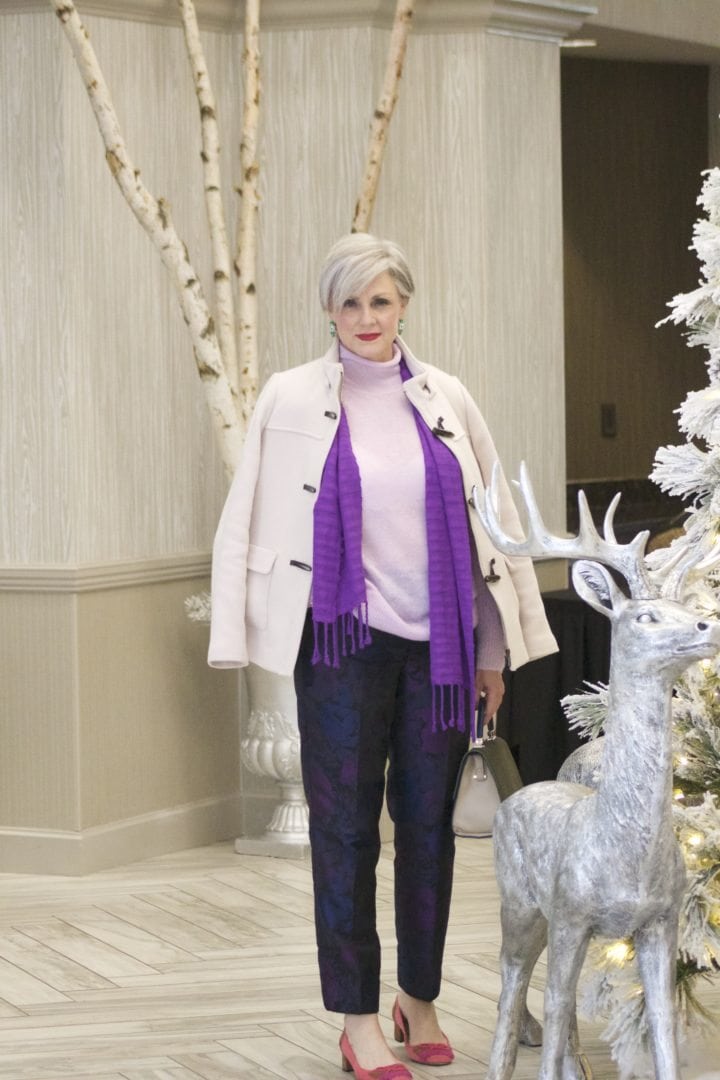 add a pop of color with a purple scarf. and a pair of crystal earrings. voila. this pair of fancy pants turned into a versatile choice that can take you places all winter long.
thanks for stopping by and happy holidays!