No, I'm not a basket case, but I do need to make a case for owning a basket-bag.
The basket-bag, or wicker bag, is an essential summer handbag.
They aren't just for picnics anymore. They have officially entered the realm of high-fashion.
I have several wicker handbags, but most of them are vintage. I just love the search for that one-of-a kind bag. But if you aren't into hunting for that perfect vintage basket-bag, no worries. There are so many fabulous current styles to choose from.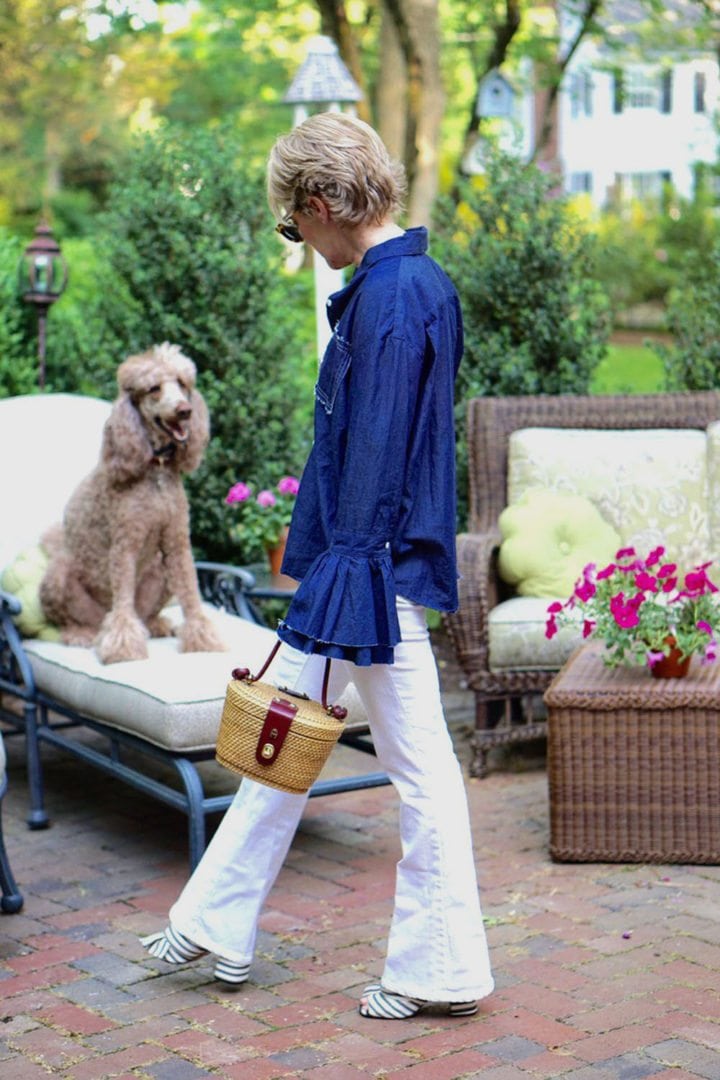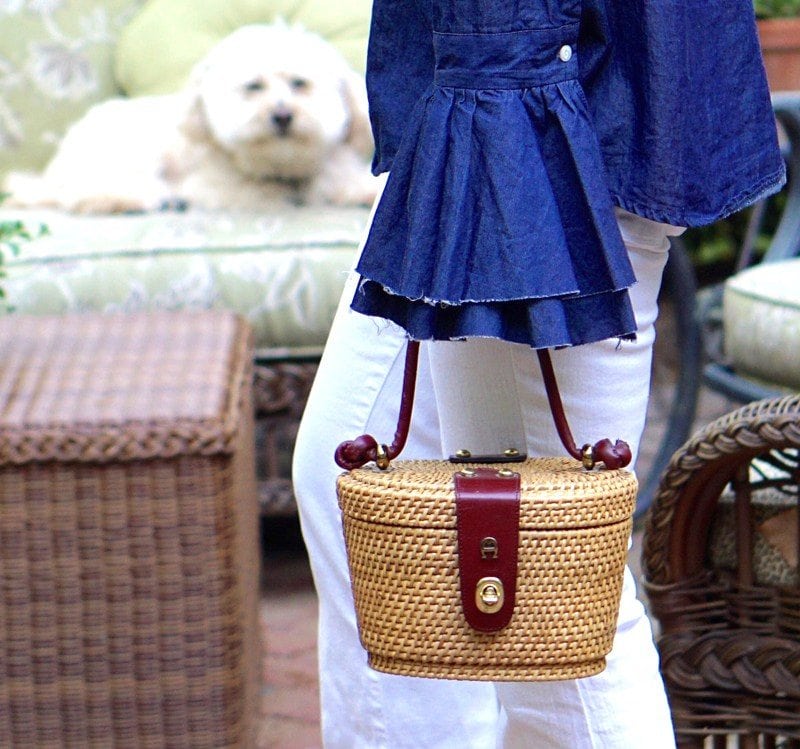 I came across this Etienne Aigner bag at a neighborhood garage sale. It's in mint condition. Oh, and if you didn't notice, my dog, Margaux, and I are both sporting bell sleeves!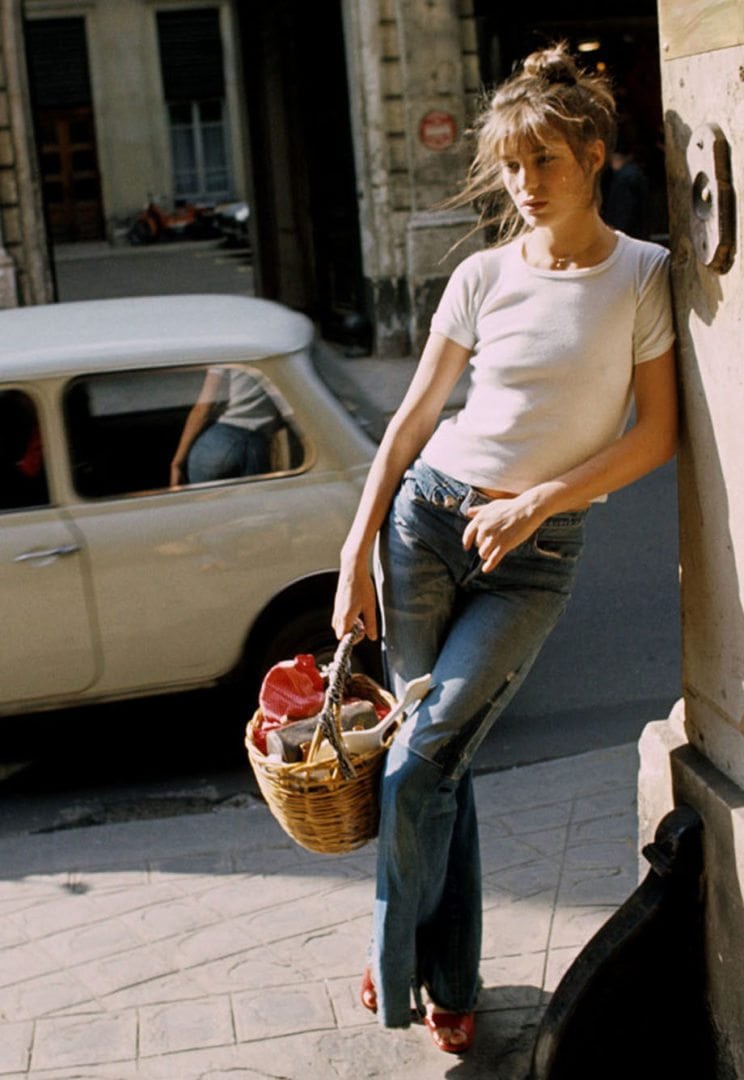 Jane Birkin, one of my favorite style icons, really started the whole basket-bag thing. Her basket, which she wore with everything, was the ultimate in Parisian cool.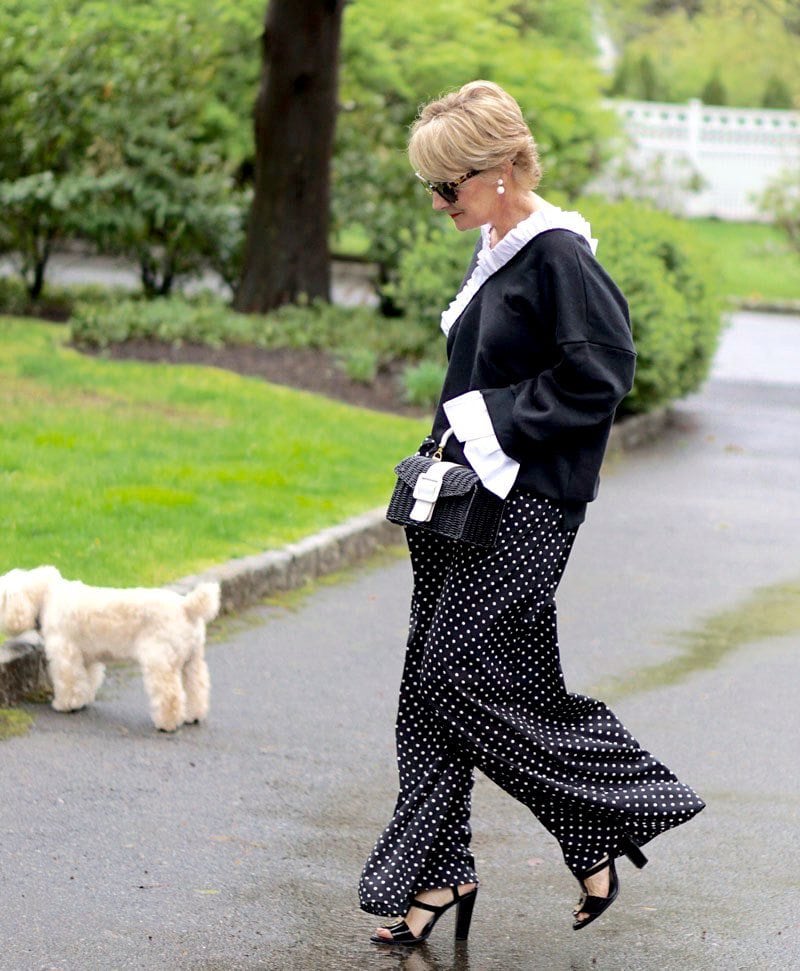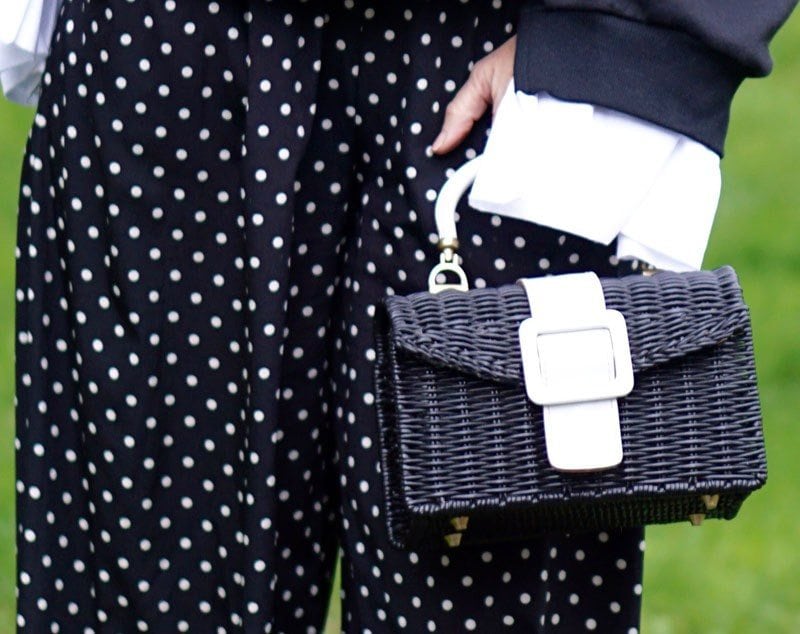 This adorable black bag, which I found on Ebay, has a twin that is white with brown accents.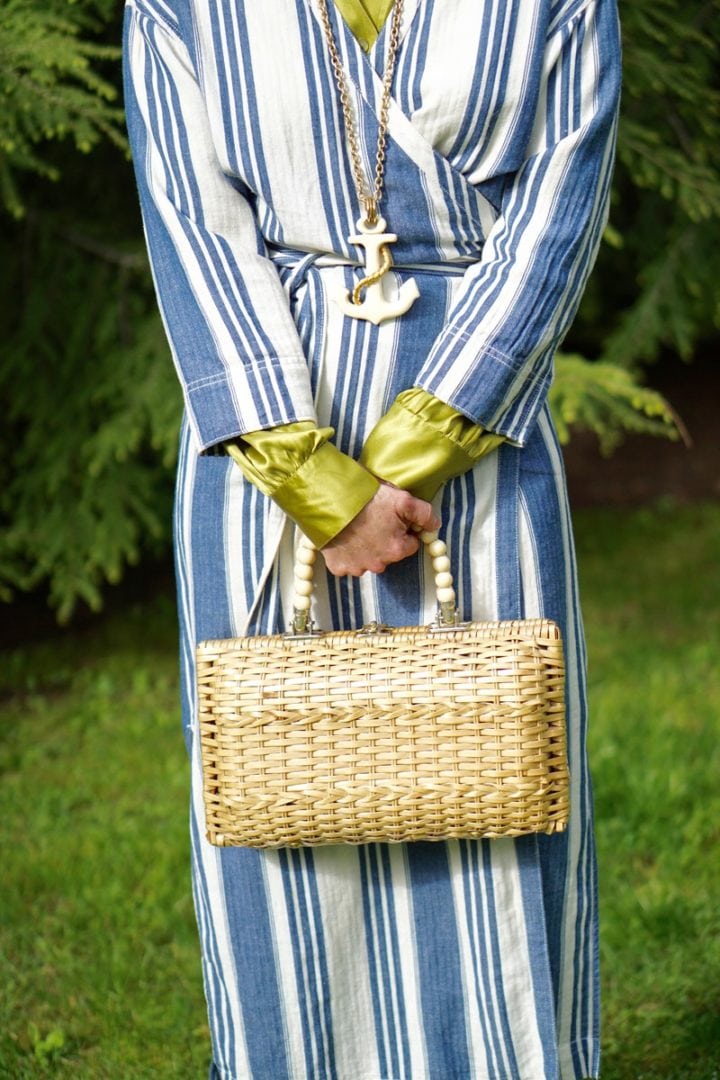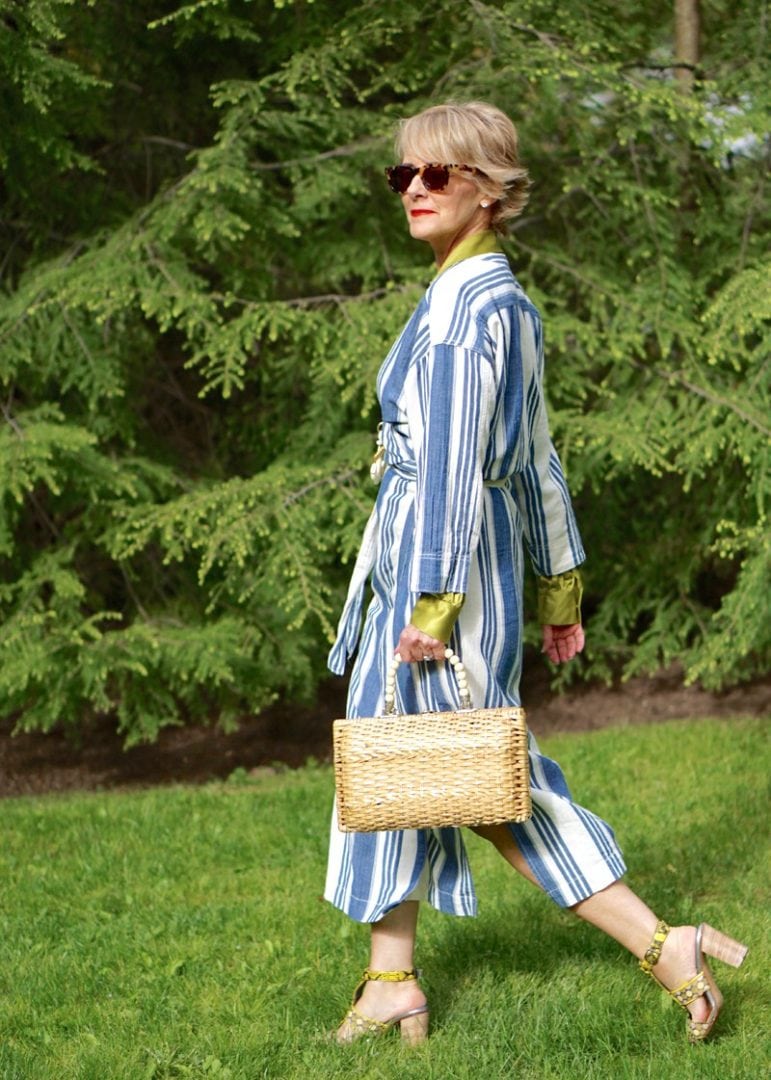 I found this versatile wicker bag at the Brimfield flea market in Massachusetts, which I travel to once a year. It's a treasure trove of vintage basket-bags.
A basket-bag is definitely an accessory you want to own. So, if you don't already have one put it on your shopping list.
They add a little twist and a little whimsy to any warm weather look. And carrying one is tres chic!
Did I make the case?