Today I'm joining four blogger friends to talk about the Best Fall Accessories for Women Over 50. Links to their websites are at the bottom of this post, so make sure you stop by and see what they're featuring.
Isn't it interesting to think about how much we've changed over the years? Not just the ways we've matured and how we see ourselves, but how we dress.
For most of my adult life, my idea of an accessory was the camera I had around my neck–a 35mm, panorama, or underwater–and other than a small purse I took to dinner, my only bags were for my cameras. Now I find it surprising that my beloved and battered Nikon is on a shelf in my library, while the others are packed away in a box in the garage.
It's also surprising that I now own more than one purse, and I've actually bought myself accessories like scarves, bracelets, and brooches.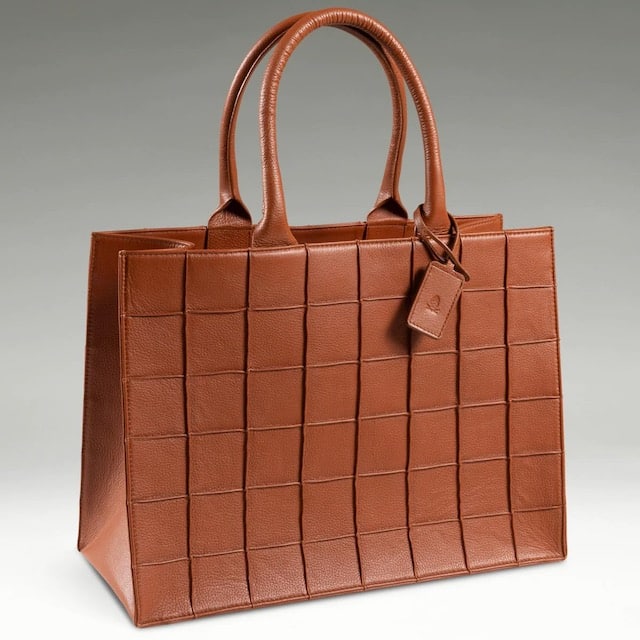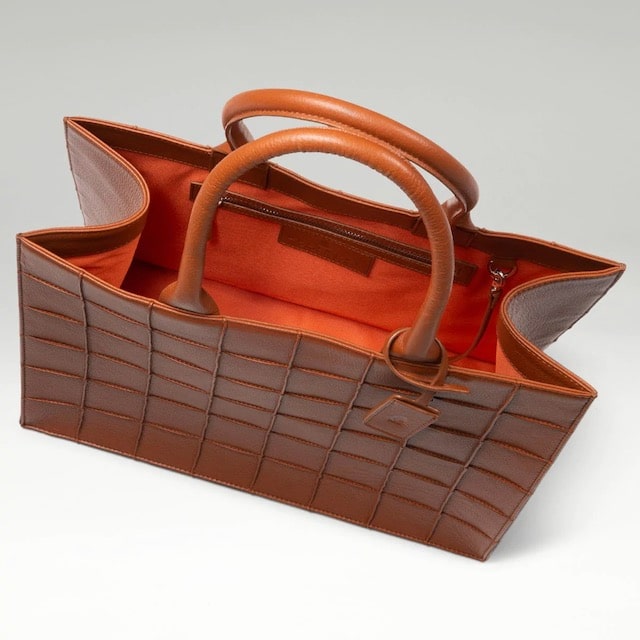 Tote bags are iconic and will never go out of style, but most tote bags are plain-Jane bags with no pizzazz. I love this Sofia Mini Tote from Bolinder in rich cognac leather with their Manhattan square pattern on the outside, a vibrant orange lining inside, a zipper pocket, and two small interior pockets for mobile phones and keys. They also have a gorgeous Sofia mini tote in soft grey leather with an orange lining. Both totes are also available in a larger size.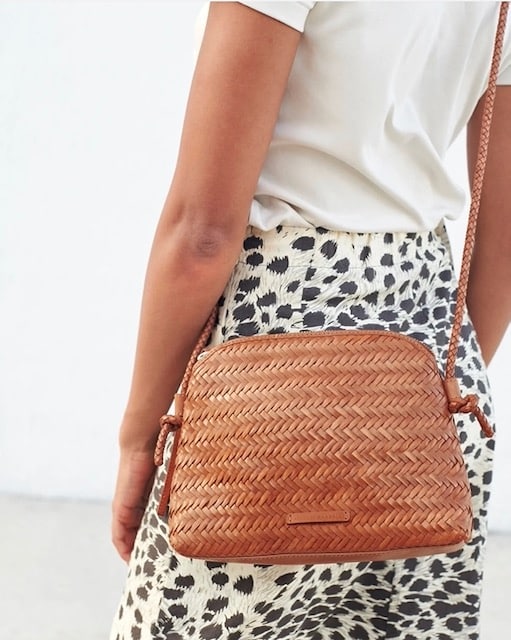 One of my favorite brands for bags is Loeffler Randall. I love their Mallory Timber Brown Woven Crossbody Bag. Loeffler Randall is a less expensive version of Bottega Veneta's classic, Italian woven bags.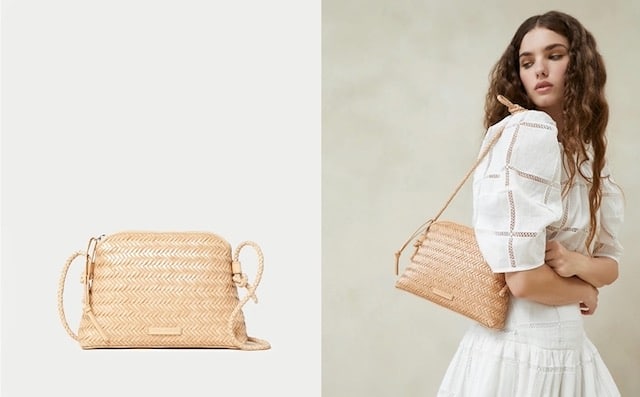 This isn't a fall accessory, but it's too beautiful not to share with you. Earlier this summer, I bought this same bag, the color is Desert Sand, and I get so many compliments on it.
Like purses, for most of my life, I wasn't interested in jewelry. I know. Shocking, isn't it?
In the last ten years, I've bought several statement necklaces. While they're not cheap, most of them are what my mother would have called "costume jewelry," but they dress up any outfit, including a white shirt and blue jeans which remains a great look at any age.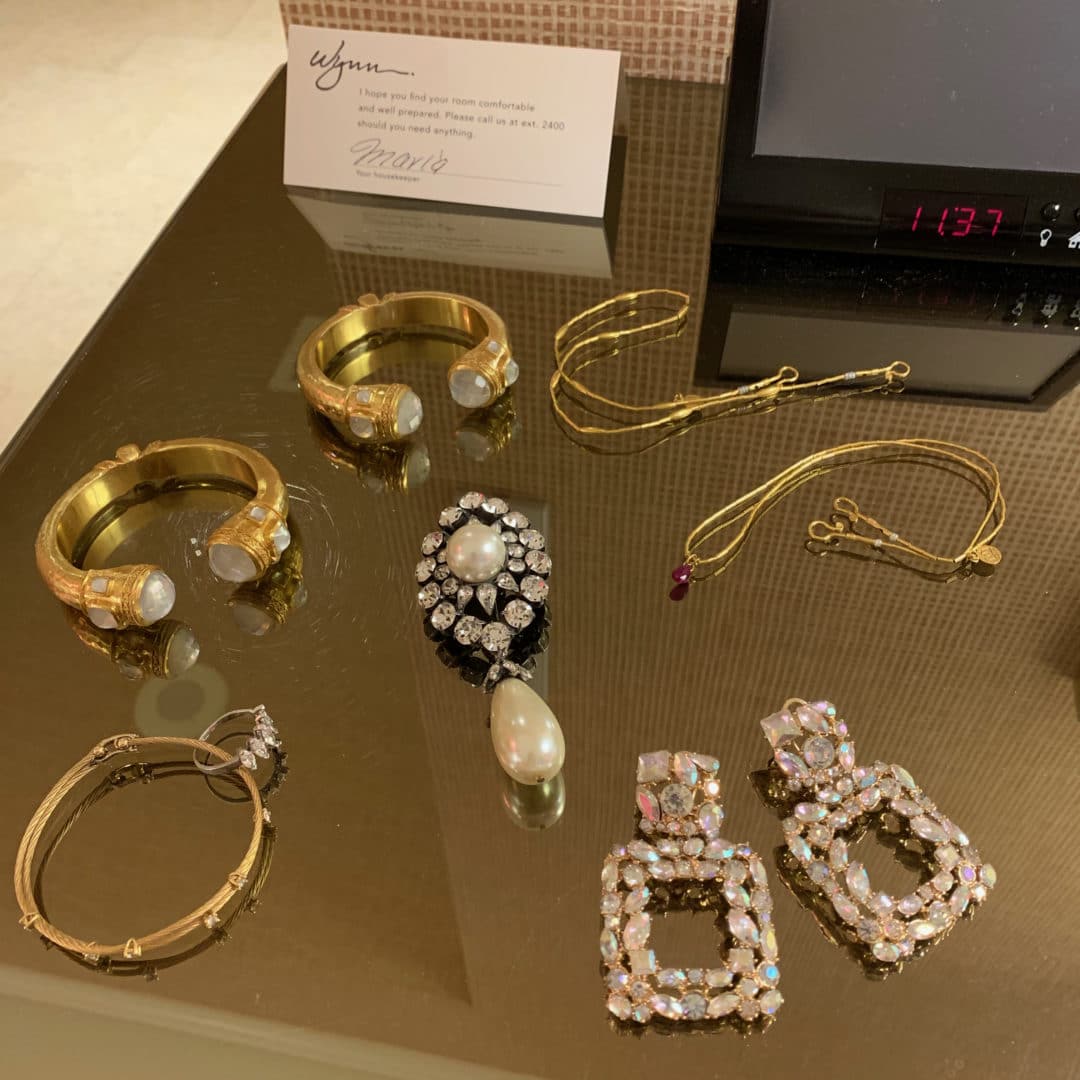 My jewelry is a mix of high/low. Here's what I wore to see Diana Ross at the Wynn in Las Vegas. If you haven't read this post, Miss Ross called me up to the stage because she loved my dress! So fun!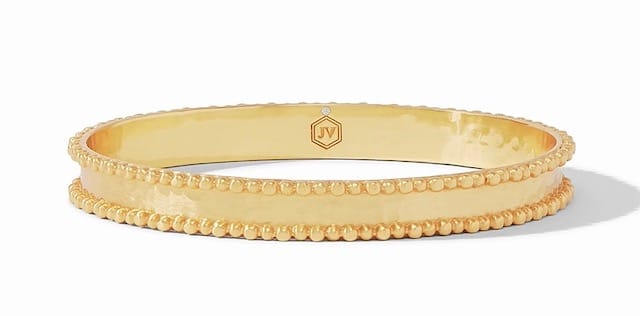 Julie Vos is one of my favorite less expensive jewelry designers. I realize "less expensive" is a relative term. It's more expensive than you'd find at Target but way less than something from a department store. Julie's Marbella Bangle is $95. It's chic and streamlined and will look fabulous as one of several stackable bracelets and will be at home with other Julie Vos bracelets, or a real gold bracelet with diamonds in it. 
Another less expensive jewelry designer whose classic pieces look more expensive than they are is Susan Shaw. I can imagine this Double Link Chain Bracelet with any fall or winter outfit.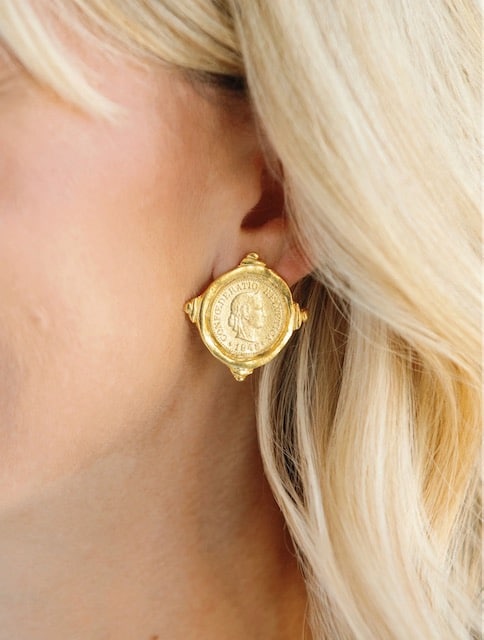 And Susan's $72 Coin Stud Earrings remind me of an heirloom piece. Very classy.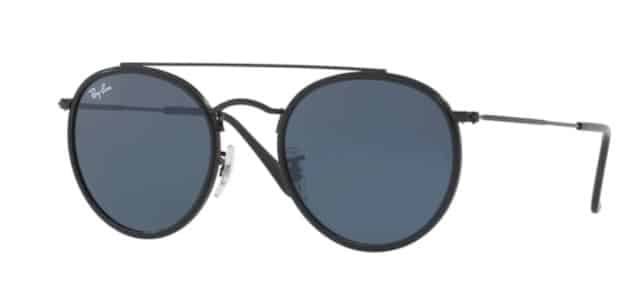 My recent Style Inspiration interview with 80s supermodel, Nancy Donahue, inspired me to look for a pair of sunglasses like the ones she was wearing. I'm guessing they could be Ray Ban's, but the highly mirrored ones like Nancy's didn't look as good on me as the dark lenses. Here's the pair I bought.
And lastly, I love this Reflected Chevron Check Cotton Scarf from Burberry. Yes, it's pricy for a scarf, but it's big enough to wear over both shoulders as a wrap, folded around the neck, or draped over one shoulder for a more dramatic look. Pair it with either fall bag, I've featured, and the gold jewelry and even black jeans and a white shirt will become an elevated casual look. A sure fall showstopper.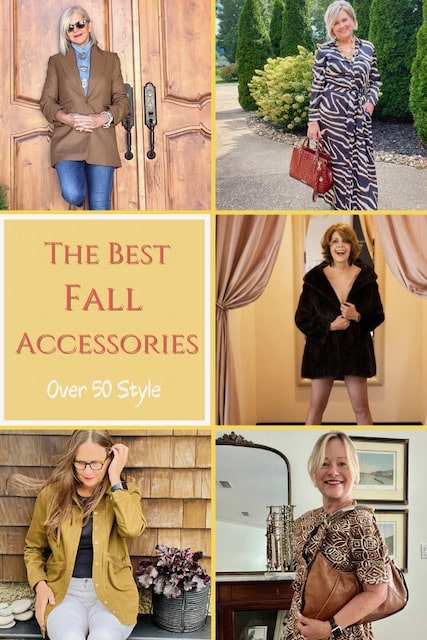 Head on over to my friends' sites and see what they have for Fall Fashion Accessories for Women Over 50. One of the things I love about this group is we're all so different. Clockwise from left to right, we are:
Mary Ann Pickett, Classic Casual Home
Annie Diamond, Most Lovely Things