Other than a masked visit to Whole Foods during senior hour and the drive through at the pharmacy, my post Covid schedule revolves around working out, writing a memoir and keeping Annie entertained, or maybe it's the other way around. Annie is keeping me entertained. 
Each time I take Annie for a walk, I feel like I'm putting my ever-thinning bones at risk. 
I wish we could enjoy walking together but when she sees another dog, or a squirrel, which is every time we walk, I fear for the safety of my bones. She can spot a squirrel at 50 paces, and then without warning, she proceeds to drag me… at high speed… to the last place its furry little butt touched the ground.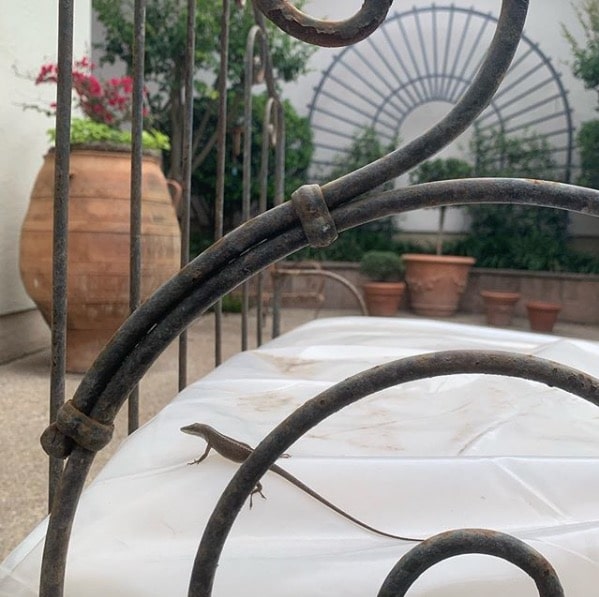 Two weeks ago I became emotionally invested in one of Annie's "toys." Mr. Lizard had been living outside on my daybed, and I was trying to detour Annie to another part of the courtyard so she wouldn't see him. My plan was to take the cover off the daybed and replace it with colorful pillows and throws so he would blend in better, but when it began to rain, my plan fell by the wayside. This morning I found Mr. Lizard… I regret to inform you… I failed him. 
I feel awful about it.
In light of Mr. Lizard's demise I feel bad about abruptly switching gears, but… I have also been spending time texting and talking with friends like photographer, Noel Sutherland. If you haven't seen his stunning images of my interviews with supermodels Dayle Haddon and Nancy Donahue and the gorgeous photographs of Lauren Ezersky here on 1010ParkPlace, you might take a look. Together with Mark Grischke, former Creative Director and Fashion Director of ForbesLife, we had such fun doing them! Oh, the doors we opened!
Noel told me about an Instagram page he thought I'd like. Since Covid began, Jeny Howorth, a top model in the 80's, has been doing quirky offbeat videos. I love her because she is so real. No attempt at pretense plus she whispers most of her videos. 
This morning it was my turn to give Noel an Instagram suggestion: The Leslie Jordan. He's an actor all of you will recognize. He's charming and sweet and so funny! A throwback to an era we need to remember. Thank you, Leslie for the laughs! Please keep them coming!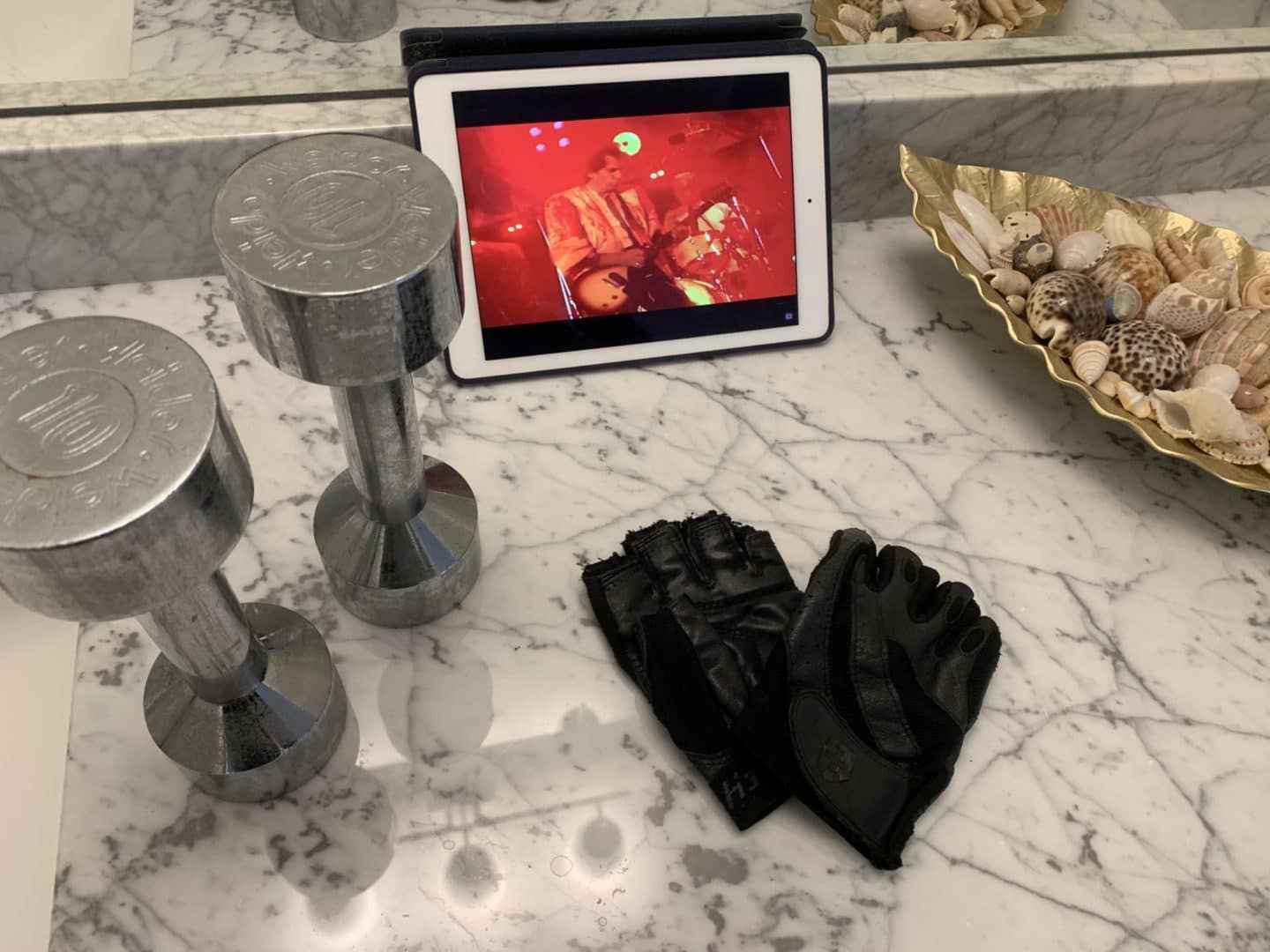 Now… about my workouts… Because I don't want my thighs and upper arms to look like I'm the big sister of the Pillsbury Doughboy, I do a daily workout of two miles on my treadmill, squats, lunges, 10 pound arm weights, stretches and yoga. It takes me about an hour and a half. My biggest problem with working out at home has been overcoming the boredom of walking on the treadmill. I would rather get down on my hands and knees and clean baseboards… I have been doing that as well.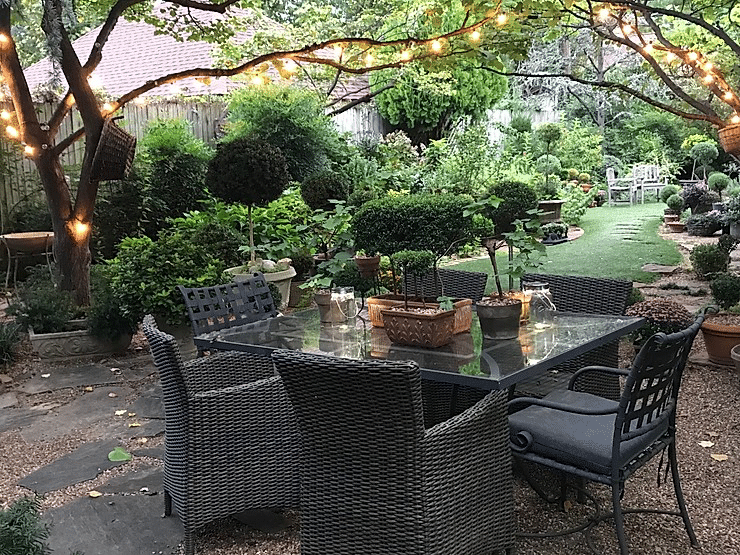 Unless I'm hiking or on a mission like walking 40 blocks in New York City to buy the sheet music to "The Great American Songbook" as a birthday present for a girlfriend, walking for exercise bores me silly. Thank goodness I've found great things to watch on YouTube like Linda Vater's gardening videos. She is a superstar and so is her yard! She's lived in her home for over 30 years and has done everything herself. Wait until you see the rest of her yard!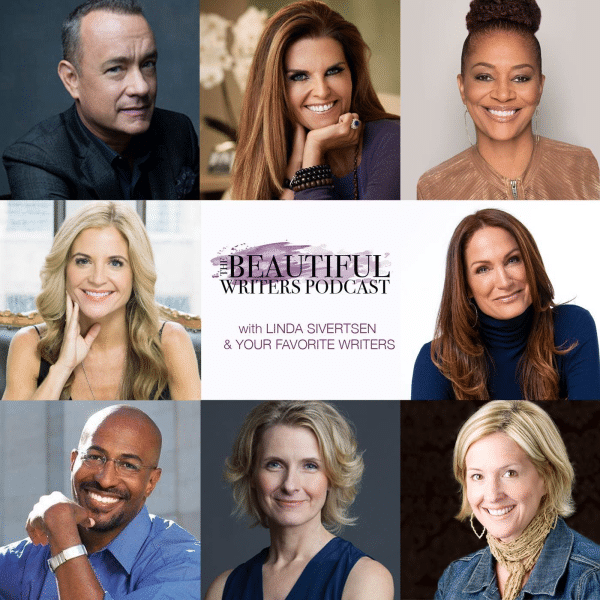 I'm also listening to writer, Linda Sivertsen's Beautiful Writers Podcast. Linda's guests range from Tom Hanks, Cheryl Strayed and Laura Munson of Willas's Grove… (Have you read this book yet? It's the only book that has ever made me cry, and I'm not saying this because she is my friend.)… to Candice Bergen and Poet Laureate of the United States, Joy Harjo. You will enjoy Linda Sivertsen's podcast even if you're not a writer or interested in writing. They are intimate entertaining conversations. I love them so much!
So tell me friends. What are you doing to entertain yourself during Covid? Stay safe and well.