This week Dominique Sachse's precious mother, Audrey Toll, died five days after she suffered a major cardiac event and subsequently was placed in a medically-induced coma. Anyone who knows Dominique or watches her popular YouTube channel knows how much fun they had together and how much they loved one another. My heart breaks for Dominique because I know she is devastated. Audrey's joyful personality should be a reminder to all of us to seize the good things in life and let go of the ones that aren't serving us well.
"Eight weeks ago when I interviewed Dominique for my Ageless Style post, she said something that's stayed with me. It was almost as if it were a portent of things to come.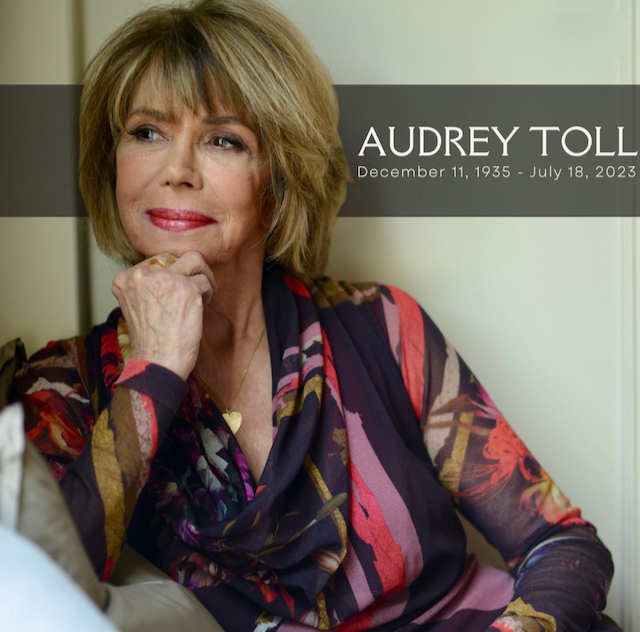 "I have considered myself blessed," Dominique told me. "She's 87, and she's still with me. She's two blocks away, and I know that's a gift and it's fleeting, and I will appreciate it and tap into it while I have it."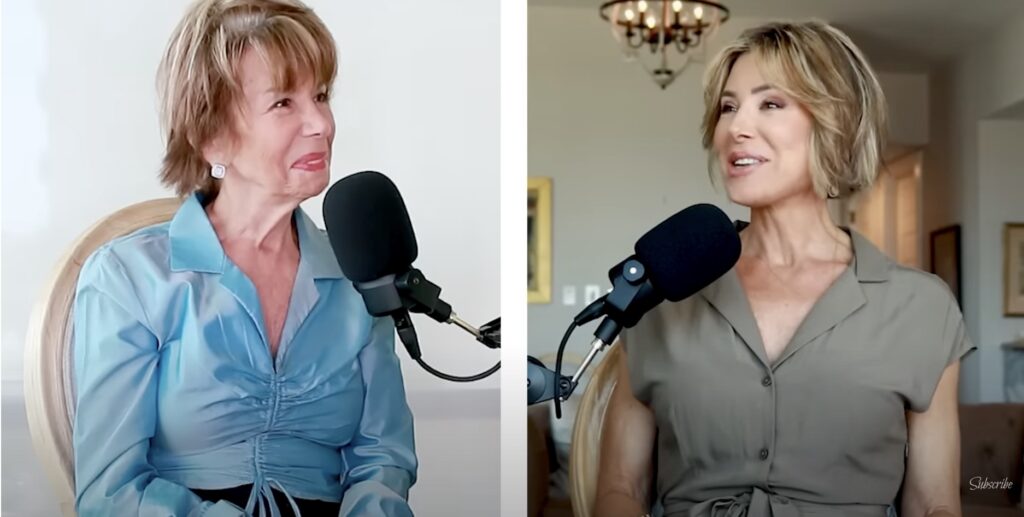 Click here for my Ageless Style Interview with Dominique.
Not all of us are blessed with the kind of relationship Dominique had with her mother. My relationship with my own mother was a difficult one for as long as I can remember. When I was 13, we role reversed: I became the mother and she became the daughter. At the time, I didn't know I would be Mother's "parent" for much of her life.
The day she died, Mother weighed less than 60 pounds. She'd lost all desire for food and had trouble swallowing the few drops of water I squeezed into her mouth with a paper towel. That last afternoon, when the hospice chaplain was praying with her, he'd looked at me and said he didn't think she had much time.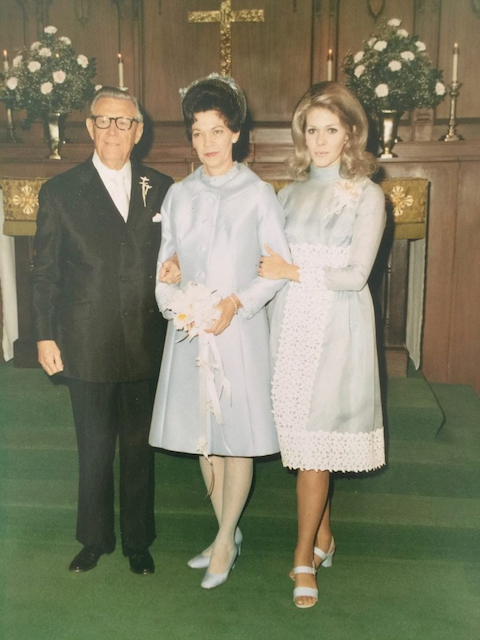 When I was 22, I was maid of honor at Mother's second marriage.
I leaned down and said, "Hi Mom." When I took her hand, her eyes opened, and she brightened up and smiled.
"You look beautiful," she said. "I love that color."
"That's why I wore it. I know how much you like it."
"You'll always be my baby," Mother said. "I love you with all of my heart."
I put my hand over her heart and felt only ribs. "I love you with all of my heart, Mother. I'll always be in your heart, just as you'll be in mine. We're part of one another."
"The world just reads lips," Mother said. "If we could learn to read hearts, it would take us a long way."
The chaplain and I looked at one another, amazed this fragile woman whose dementia had prevented her from retaining information for more than five seconds, was philosophizing with such profundity on the eve of her death.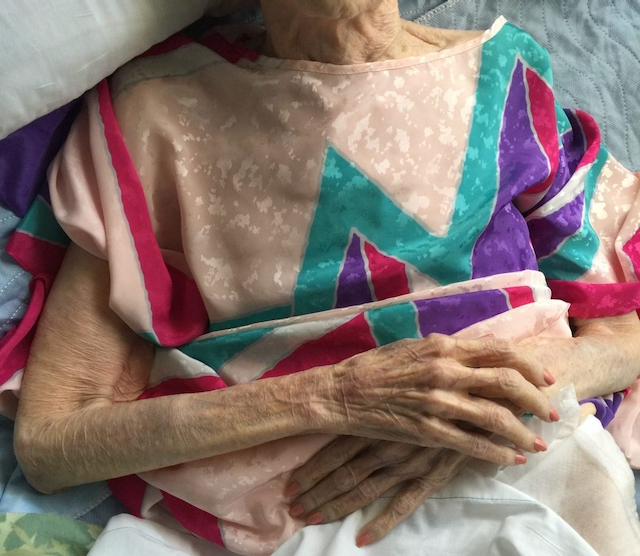 The chaplain left the room, and for the next two hours, Mother was cognizant and talkative. She followed our conversation and built on it as though she'd stepped outside of her dementia. Until that moment, I'd never seen Mother let her guard down. Ever. I'd never seen her face filled with such joy.
With clear eyes, she looked at me and said, "How do we do this?" I knew what she meant.
Mother was a woman of faith. For two weeks I'd been telling her it was all right to let go and go with God. During one of those times, in all seriousness, Mother had said, "Do you suppose I could try it out for two or three days to see how I like it?" Now she was asking me how to die.
I pushed back the tears and said, "We ask God to take us by the hand and show us how."
From somewhere deep inside, Mother gathered the strength to raise her head and shoulders off the pillow. She looked past me, at something beyond the ceiling and in a loud clear voice said, "God, please take us by the hand and show us how."
God has already taken Audrey Toll by the hand. Now, I pray He takes Dominique Sachse's hand as well and shows her how to enter the next chapter of her life without her beloved mother.