Today I'm joining two of my over 50 friends in California to talk about elevated casual. My favorite way to dress. It's amazing how little it takes to dress up a casual pair of leggings and turn them into something we'd be comfortable wearing to a party with friends, or out to dinner.
You know you've chosen a great pair of leggings when Jennifer Lopez wears them in her new movie, Marry Me.
My favorite pair of leggings are from Spanx. I've had them for three years and love them so much, I ordered a second pair. They're high-waisted and like everything from Spanx, they hold you in all the right places. They also have a sheen that's begging for you to dress them up, and since Covid's held me captive for two years, I'm ready to step out in style, even if I'm wearing leggings.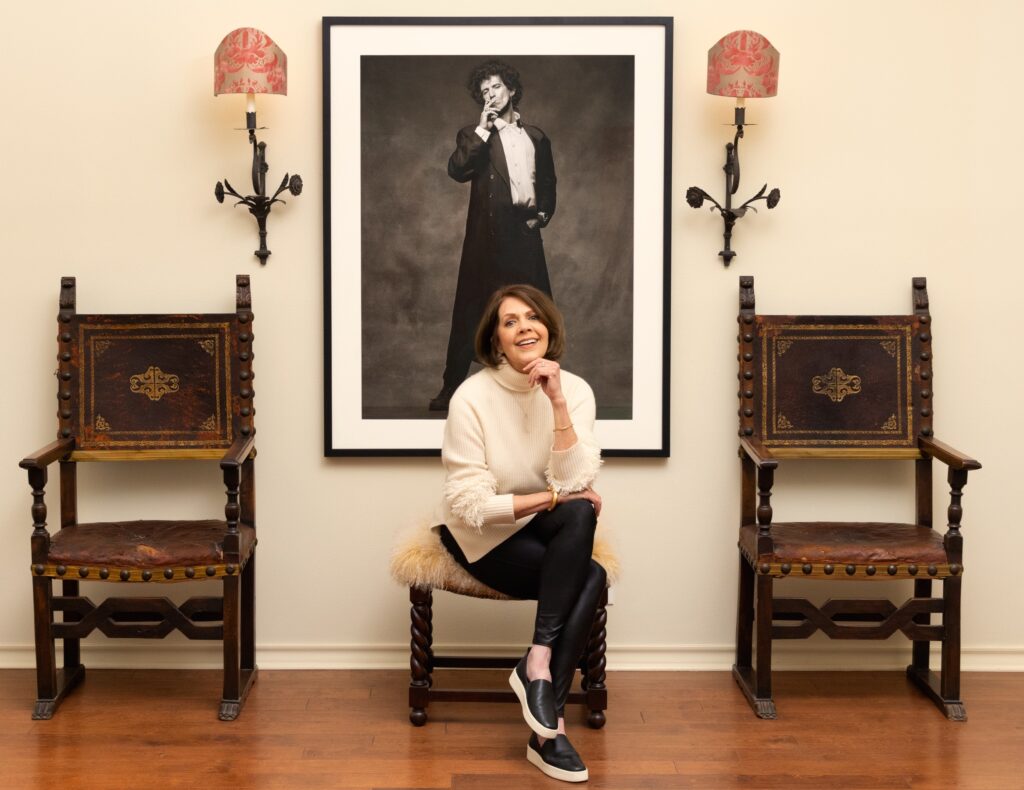 Here, I've elevated leggings beyond something I'd wear to walk Annie in the neighborhood. I've switched out regular sneakers and a sweatshirt for a pair of comfortable black slip-ons, an eye-catching sweater that covers my bum, and a pretty necklace. My advice is always cover your bum when you go out, because I don't know about you, but there aren't many I want to see.
My sweater is five years old and from Comme des Garçons. My shoes are from Vince and are four years old… I later bought a second pair. I do that sometimes when I really like a pair of shoes, but I know I'll be sad when they don't look nice anymore, and I start wearing them to work in the yard.
My simulated diamond moon necklace is new and has a connection to the memoir I've written. (I'll save that for another time.) The necklace is from Melinda Maria, and it's delicate and catches the light like the real thing.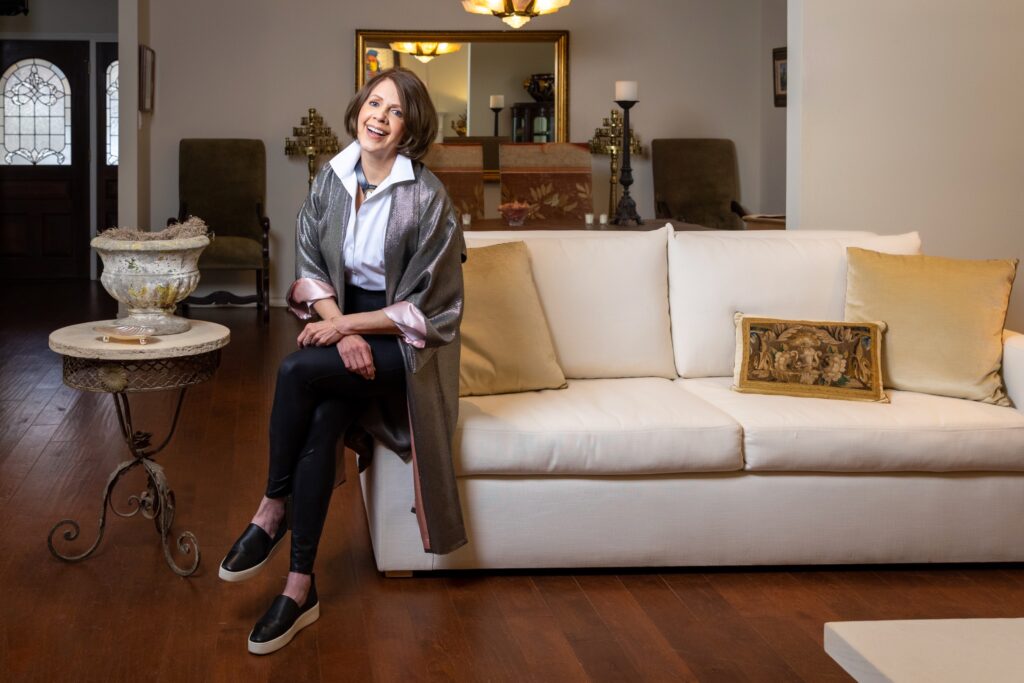 (In case you're wondering, my house does have rugs, floor lamps and things on the wall, but in order to take these photographs, Jennifer Denton and I had to move everything around… except for the beast in the lower right corner of this photo. It's a thick limestone coffee table on an iron base in the middle of the living room, and it's not going anywhere.)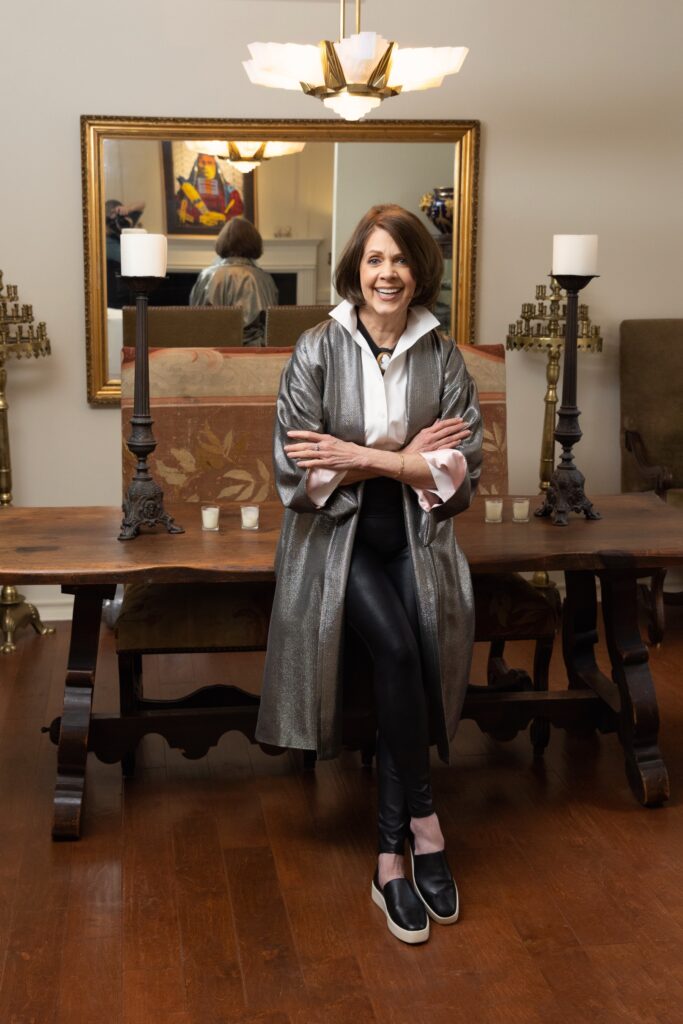 In this look, I took the same shoes and leggings and paired them with a white blouse, a kimono—you could also wear a long open sweater, or a duster— and a statement necklace. My antique cameo mounted on a leather necklace. The right accessories can dress up or down almost any outfit. Don't you love the unexpected pink silk lining in the kimono?
I'm dreaming of traveling again, and the same leggings and shoes will be the basis for multiple hi/low outfits in my suitcase.
Here are two simple tricks for taking a white blouse to the next level:
If the blouse has long sleeves, turn the cuffs back over your sweater or jacket. It underscores the contrast in the color and fabric of both pieces, thereby making each one more special. Turning the pink cuffs back on my kimono does the same thing.
You can also pop the collar on your blouse. It frames your face, or the earrings and necklace you're wearing.
Please pop over to my friend's blogs, Cindy Hattersley and Jennifer Connally, and see what they've chosen to elevate. I've spent time with both women and while their style is different from mine, and from one another, it's fun to see how each of us style what we've chosen to wear.