OWNER, WORTH NEW YORK, IN SAN ANTONIO; PAST PRESIDENT ADVISOR, FORMER PRESIDENT & CHAIRMAN OF THE BOARD, CHARITY BALL ASSOCIATION; FORMER MISTRESS OF THE ROBES, BATTLE OF FLOWERS ASSOCIATION; FORMER BOARD MEMBER, KOMEN SAN ANTONIO; FORMER MIDDLE SCHOOL HISTORY TEACHER
By Brenda Coffee photographer Jennifer Denton
If people had ingredient labels like foods at the grocery store, Heather Wolff's ingredients would be love, family, generosity, compassion and strength. Heather, a San Antonio native and graduate of the University of Texas at Austin, is no stranger to supporting her community. Whether it's the Charity Ball Association, which helps fund over 200 children's agencies in and around San Antonio, or the Battle of Flowers Association, which keeps the historic and patriotic traditions of Texas and San Antonio alive, Heather Wolff's been there, front and center.
"At this stage of my life, I'm enjoying being a grandmother, so I don't have as many big jobs as I did in the past. One year I was Mistress of the Robes for the Battle of Flowers Parade during Fiesta. Fiesta is kind of a Mardi Gras celebration that's unique to San Antonio's culture and Spanish heritage. Now I dress the Duchesses for the parade. Once they're in their finery, they're placed on top of their float with a cherry picker. It's great fun."
MY MOTHER DIED, SUDDENLY, SIX YEARS AGO. NOT A DAY GOES BY I DON'T THINK ABOUT HER AND WISHED I'D HAD ONE MORE CONVERSATION WITH HER.
Eighteen years ago, this Thanksgiving, Heather was diagnosed with breast cancer. After chemo, Heather became a member of the first board that brought the Susan G. Komen organization to San Antonio. "San Antonio was the first city to be granted a Race for the Cure® and a chapter at the same time. I was blessed with helping ladies see there was life after breast cancer. It's still a very emotional thing. I look back at my early milestones: I hesitated to think much further than short goals like, I wanted to see my son go to college. Then I want to see him graduate. Then it was how lucky I am to see him in his first job and then get married."
For the last eight years, Heather Wolff has transformed her spacious living room into a retail clothing showroom, complete with dressing rooms and mirrors. As a clothing consultant for Worth New York, a multi-million dollar New York-based company, built on providing value and luxury, Heather's built her own in-home, one-on-one appointments into a thriving business.
"The women who sell Worth are an amazing group of dynamic women who want to have a business, sell a beautiful product and make money on the side. Worth goes to the best mills and leather suppliers in Italy and France. Worth gives us lots of helpful material and accessory reports to study. They have a great website and are on Pinterest and Facebook. Clients can look at the slideshow online and contact us and purchase that way. We can meet them at Starbucks with our iPad, or they can come to our homes.
"If you're a first slot seller, which I am, we're the first to get the clothes each season. When they come from the warehouse, they're all individually wrapped in tissue paper. It's like opening a Christmas present. My dad helps me sometimes. He's been a lifesaver. He's so cute. We have a lot of fun together.
"I'm probably now what you'd call completely addicted to clothes."
Life is a luxury if you think about it.
Tweet This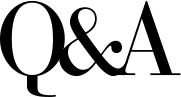 with Heather
WHAT EMPOWERS YOU
Cinnamon-flavored anything!
THROWS YOU OFF YOUR GAME
I don't let a lot rock my boat. If my family is happy and healthy, I'm good.
WHAT'S IMPORTANT
Family. My mother died, suddenly, six years ago. Not a day goes by I don't think about her and wished I'd had one more conversation with her. She was quite something. When you're blessed with someone that special, the loss is that much harder. I guess the good news is how lucky we were to have them to begin with.
MOST DARING
Learning to snow ski.
ASPIRE TO
Be on earth every day for my three grandchildren. They are amazing. We took them to Disneyland and had the most incredible time!
WHAT SCARES YOU
I worry about the world my grandchildren will grow up in. It's so different.
RECHARGES YOUR BATTERIES
The kids. They call me Mimi and my husband Eeps. It was supposed to be Gramps, but they call him Eeps. We have Camp Mimi and Eeps. Our last Camp was all about dinosaurs, and we saw the dinosaur tracks in Glen Rose, Texas.
WHAT ARE YOU READING
There's a lot of Worth material to study, so I'm up on trends and the new lines. I'm a John Grisham girl and things like the Da Vinci Code.
GUILTY PLEASURE
Sweets of all kinds. I'm a sugar and chocoholic.
STYLE NOW VERSUS 20 YEARS AGO
I've always worn classic clothes. I never wanted to be on the trendier side of things. Now I wear a higher-end of what I've always worn, a higher quality, but close to the same look.
FLATS OR HEELS
I'm comfortable in flats and platforms. I don't wear heels, but my friends will laugh, hearing me say that. I'm 5'10" and I wear 2" to 4" heels, a lot, but most of them are platforms. I have shoes I can stay in all day and others I can go out in for an hour or two. Sometimes I carry ballerina flats in my bag.
FALL OR SPRING
Fall, no question.
DRESS UP OR CASUAL
I probably dress up more on my casual days, but my casual is a step-up. I like to dress-up. It's always been a vice, even when I was a little girl. Selling Worth clothes is probably the most dangerous thing I could be doing.
COMFORT OR FASHION
I'm somewhere in-between. I generally buy something that's comfortable. I would never buy anything that feels ridiculous, except for shoes.
FAVORITE DESIGNERS
Worth!
MISSING FROM YOUR CLOSET
Very little. What's missing is a real closet. I have way too many clothes.
GO TO OUTFIT
Skinny jeans, a comfortable shirt, belted, ballet flats.
HANDBAG OF CHOICE
I'm blessed to have some beautiful designer bags, but I love our Worth bags. I switch my bags a lot.
DEFINITION OF LUXURY
It can be a wonderful trip; a beautiful sweater; a day with the kids at the pool. I think life is a luxury if you think about it.
LIPSTICK OR EYELINER
Always lipstick.
CAN'T LIVE WITHOUT BEAUTY PRODUCT
A lip stain. I'll probably find out one day that it's not really good for you, and my lips will fall off.