FORMER PRESIDENT, TOM FORD BEAUTY; ULTIMA II; RALPH LAUREN FRAGRANCES & PRESCRIPTIVES; CHIEF MARKETING OFFICER, ESTÉE LAUDER; CREATIVE DIRECTOR, SEVENTEEN; FASHION EDITOR, MADEMOISELLE, BEAUTY EDITOR, VOGUE
By Brenda Coffee content editorial director Mark Grischke photographer Noel Sutherland
From her early days as beauty editor of Vogue, working alongside Grace Mirabella, to President of Ralph Lauren Fragrances, or building Tom Ford's beauty business from scratch, Andrea Robinson has played a key role in modernizing the cosmetic business. As President of Revlon's Ultima II brand, Andrea and her team developed "The Nakeds," the natural makeup look, along with the first, long-wearing lipstick. Now Andrea is talking to women about skincare, makeup and aging in her book, Toss the Gloss.
"I watched The Graduate, again," said Andrea Robinson. "People then were watching that movie and thinking Mrs. Robinson was so old, but she was only 39, but it doesn't matter. People now say 50 is the new 40. I say 50 is the new 50."
"SEXY DOESN'T HAVE AN AGE. AGING IS AN ASSET. WE JUST HAVE TO UNDERSTAND HOW TO USE IT."
"Aging and confidence are two things that develop together. You know who you are by the time you're 45 or 50, and you know how you want to present yourself.
"'The Nakeds,' was a line of 38 neutral shades of makeup that predated any of the companies that followed, including Bobbi Brown. It was an enormous success. This was in the late 80s and early 90s. The Nakeds was more than a color story. It became a social statement for women going into the workplace. At the time, women were wearing blue eye shadow, pink cheeks and orange lips. With The Nakeds, they could look like themselves, not this painted face, designed mostly by men and their fantasy of what women should look like. It was groundbreaking, and The Nakeds really took off."
The late, Kevyn Aucoin, was just beginning his career as a makeup artist when Andrea and her team were working on The Nakeds. "I saw some photographs of his work and told my assistant, 'Let's book that kid from Louisiana for a shoot with Steven Meisel.' I must give Steven credit. He really developed Kevyn. So when I was doing The Nakeds, I called Kevyn in to consult on the colors and the shades we used. He was a magician."
In Andrea's book, Toss the Gloss , she shares decades of her experience, step by step how-to's, her favorite products and practical advice for women whose skin is changing:
"Beauty comes from within: a very small makeup bag."
"If foundation is the perfect white T-shirt, then lipstick is the push-up bra."
"It's time to take those sticky, tacky, lacquered tubes of high gloss and shine and toss them out!"
"It's okay to feel bad about your neck, and it's also okay to do something about it."
"Get a hair color that complements your skin tone, a cut that complements your body type, and don't get obsessed with what you can't have."
Stay tuned, because you'll be hearing a lot more from Andrea Robinson. Her upcoming cosmetics line is named… Yep! You guessed it! "Mrs. Robinson!" It's for women who believe sexy doesn't have an age. So here's to you, Mrs. Robinson! We eagerly await.
Sexy doesn't have an age. Aging is an asset.
Tweet This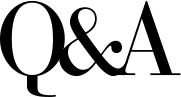 with Andrea
MOST IMPORTANT SURVIVAL SKILL
My optimism. It's my greatest resource.
WHAT EMPOWERS YOU
People who've done things I wouldn't do like jumping out of a plane with a parachute to my friend, who retired two years ago, and goes to Africa every summer and works and lives with people sick with HIV and AIDS. That inspires me.
MOST DARING THING
I walked through a terrible ghetto in Jaipur, India, by myself, and stopped and spoke to people. I didn't want to just drive by it or stand on the edge. I wanted to see what it was really like. I've never seen poverty like that. Talk about courage, how they get-up and smile everyday is beyond…
WHAT'S NOT WORTH IT ANYMORE
Almost everything's worth it!
GUILTY PLEASURE
Chocolate! Truly it is chocolate, and probably vintage clothes, which is why I have so many clothes. I'm a collector who doesn't let go of things because I just have the affliction that I'll wear it sometime. I have a lot of vintage purses. Vintage everything. I collect earrings, cheap and expensive.
STYLE NOW VERSUS 20 YEARS AGO
I felt like I had to dress in the season of a particular designer, or group of designers, that looked well on me. Now I just buy things that please me, that I know will look good on me.
FLATS OR HEELS
High heels, or course!
FALL OR SPRING
Fall I go into my solid clothes and spring, I pull out prints, so I like both. If I had to pick one, fall. Summer's a wash for me. I can never find good summer clothes.
BARE LEGS OR HOSE
I prefer bare legs, but the legs prefer hose at this point.
FAVORITE DESIGNERS
I love Raf Simons. I don't own a thing from him. Very expensive, but I think he does a great job. I love Ralph Lauren because it all looks good on me. I love Tom Ford of Gucci for women's clothes. I think he's knocked it out of the park for men's clothes now, but I love the style of what he did for Gucci. I love some of Chanel and Philip Lim.
MISSING FROM YOUR CLOSET
Nothing. Honestly, nothing, except an editor I totally trust that can stand in my closet and say, "Out. Out. Out." It's hard for me to edit because I see what I liked that made me buy it in the first place.
WORST PURCHASE
Platform shoes that were very high. Not only were they uncomfortable, even with two Aleve, they just didn't look good on my feet. They had a lot of charm if you saw them on the ground… without a foot in them.
DEFINITION OF LUXURY
Sitting in my little TV room with a plate of food, maybe pasta, and a chocolate dessert, watching CNN, having my computer going and listening to music at the same time and just relaxing on my couch.
GUILTY PLEASURE
Silk pajamas. I love them.
LIPSTICK OR EYELINER
Both.
CAN'T LIVE WITHOUT BEAUTY PRODUCT
Tinted moisturizer. I love, love, love it. I wear it everyday.