Oscar de la Renta once said, "A woman makes an outfit her own with accessories," and over the years, I've given it my best shot. Maybe not always with good taste and flair, but I've tried to elevate my outfits with accessories and make them my own.
Truth be told, my fashion choices have sometimes been geeky, trendy, and awkward.
"Oh honey, are you wearing that to the party?" mother would quip as I bounded down the stairs, wearing some awful get up. "I'm not sure that suits you."
But I looked cool. So cool. So with it.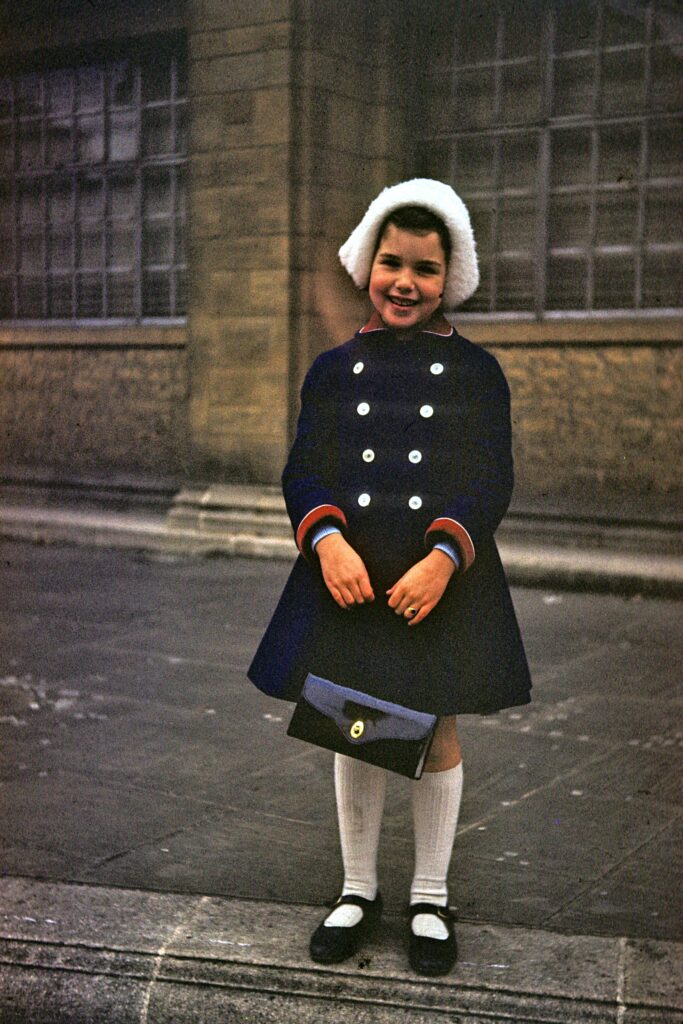 When I was four, five, and six, how I adored getting all dressed up in my white tights and patent leather, Mary Jane shoes. My finishing touches were little white gloves, my white furry hat –as soft as a bunny—and my white, faux fur muff. Inside the muff was a secret zippered compartment for all my important items like… Maybe a Kleenex.
Growing older, I graduated from white tights to fishnet stockings held up with a garter belt. So racy! I had different colors for different outfits. My favorite pair were bright day-glow yellow. I must have looked like some latticework freak, but I felt so glamorous. Especially when I accessorized with sunglasses that had huge, round yellow frames. Hollywood, here I come!
Then came my preppy era. I aspired to the "Muffy" mold with a gold signet ring on my baby finger and matching pierced earrings with my initials inscribed in a swirly, scrolly font. But the pièce de resistance was my Bermuda bag. Would this outfit look best with a solid cloth cover? Maybe polka dots? Maybe stripes? With glowing satisfaction, I would choose the best cover and attach it to the four pearl buttons on either side of the bag.
I was in college when this photo was taken. Wide lapels and electric rollers!
Exit preppy. Enter hippie.
I was so mod, so groovy. I strived for that bohemian counterculture look in my peasant blouse with tassel ties; tie-dyed headband over my long straight, hair parted in the middle; big hoop, wire peace earrings, and macrame belt slipped through the belt loops of my frayed, hip hugger bellbottom jeans. I was the penultimate flower child.
Fast forward to today.
On the heels of my recent skiing accident and subsequent knee surgery, my current accessories include a tan compression sock, a full-length leg brace with black Velcro straps, and silver crutches with red hand grips. These accessories complete my gym shorts and t-shirt outfits for physical therapy.
At this stage of my life, looking cool, cute, or groovy is a back burner priority. Today, I want to shed shallow trappings. I want to look like myself, feel like myself. To be the real person I've become. I was to flaunt my foibles. Celebrate my shortcomings. It's time to unveil the 66-year-old woman with graying hair who has earned laugh lines and crow's feet and relies on tummy control underwear.
As the saying goes, "the best accessory a girl can wear is confidence."