While trying to flee the heat this week I discovered a book of artistic photographs, each a true work of art, and then found myself slipping down the rabbit hole to learn everything I could about the man who created them. Adrian Villeta, a photographic artist from San Juan, Puerto Rico, blurs the boundaries of photography and painting. In his gorgeous new book, Adrian Villeta Poetic Vision—the forward written by Gloria Vanderbilt—Villeta's imagination and attention to detail knows no boundaries.
As Villeta says about himself, "I have always lived in an imaginary version of reality."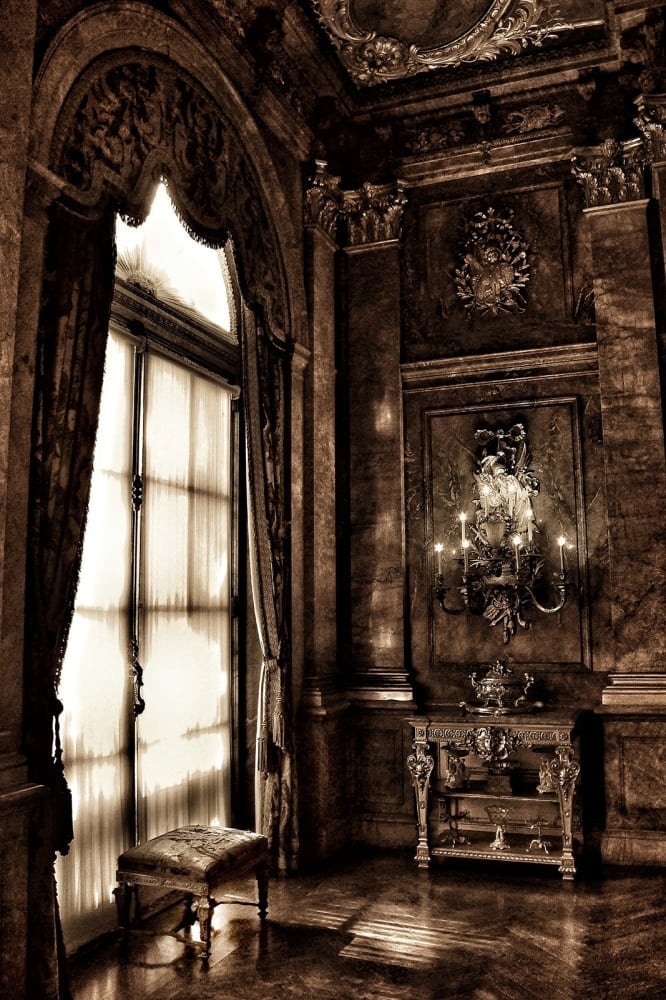 The photographs in Villeta's new book are a compilation of 35 years of work. They look as though they've been caught in a passage way between two worlds. They are breathtaking works of art.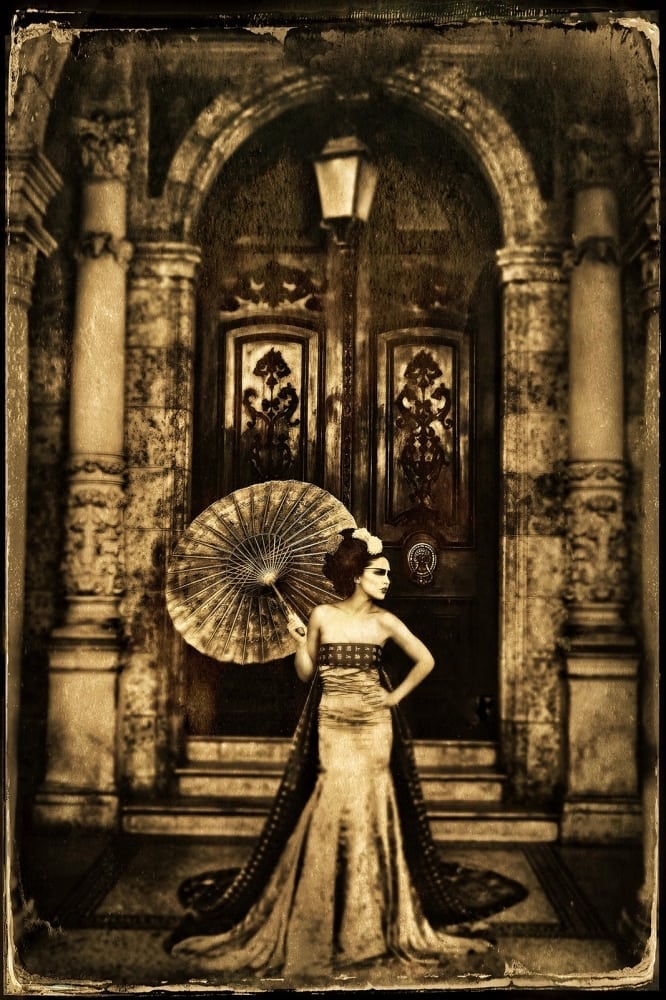 Before Adrian Villeta photographs his subject, he learns all he can about them. He wants to know what motivates them and asks about their hopes and dreams. He then thinks about what kind of world "he could invite them into" that would best accentuate their unique qualities. Villeta says the staging for his photographs are images he perceives in his dreams.
Villeta's next step is to immerse himself in the wardrobe, props, flowers and mood until he finds the perfect mix that does more than enhances his subjects. He then sets about creating an alternative world for them to live within his camera lens.
His subjects become characters, drawn from his imagination, that transport the viewer into a bygone era. It helps that Villeta is a collector of clothing, fabrics and objects from the early 20th century. It's not that he has "a lot of things." It's what he does with them that makes them special. Each image is composed like a painting where the artist considers balance and the placement of each tiny detail.
Adrian Villeta works in black and white, sometimes using long exposure times. He then prints the images in sepia tone which gives his work an air of timelessness. The sepia allows the composition, textures and the many details he weaves into each photograph to be the focus of attention.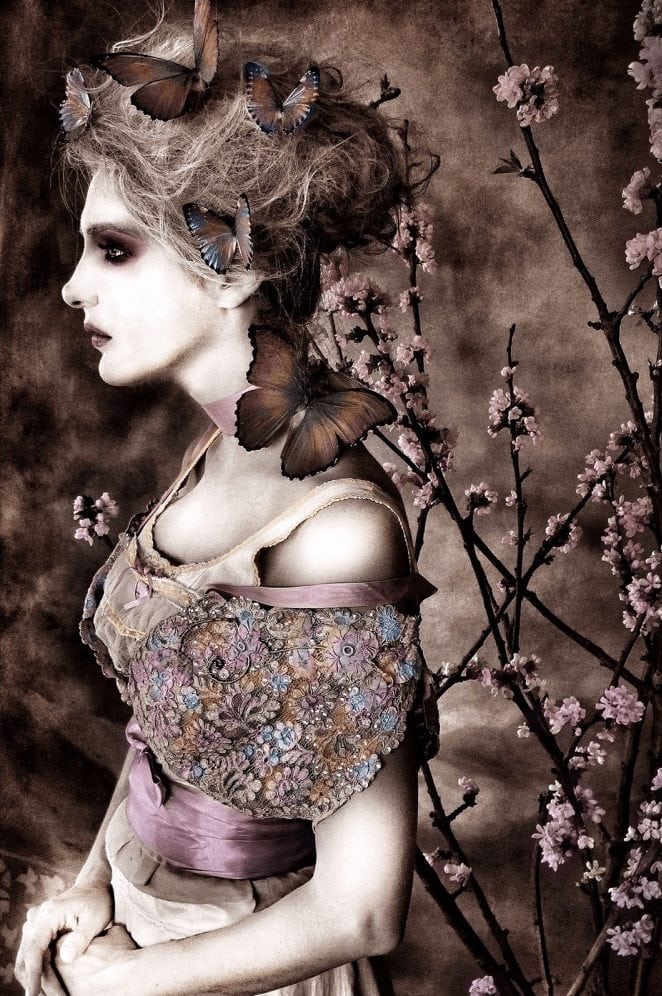 However with some of his work he adds color to the image by using oil paints, blurring the boundaries between painting and photography even further.
His photographs look as though they've been caught in a passageway between two worlds, with one foot in and the other stepping outside the mythical sanctuary of Shangri La.
Villeta's work includes portraits, nature, architecture and a look inside homes that look like castles. I've ordered a copy of this intoxicating book and can't wait for it to arrive. If you're interested in ordering, Adrian Villeta Poetic Vision, or in having him shoot your portrait–what an extraordinary experience that must be–stop by his website.