The Nordstorm Anniversary Sale is coming up fast. I love this sale for the chance to snap up bargains on fall merchandise. The first year Nordstrom was in Ottawa, I struggled with the concept. How could I think about fall in the middle of summer when it's difficult to imagine wearing sleeves, let alone a sweater coat? Now I'm fully on board.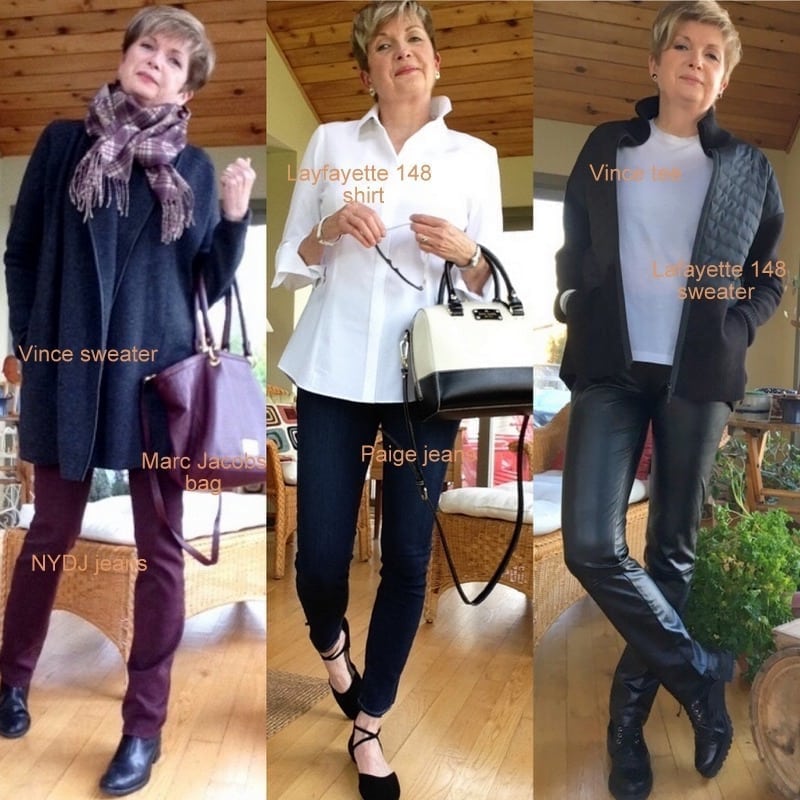 Over the years I've scored some lovely things at their sale. That charcoal Vince sweater coat is a staple in my closet. The Lafayette 148 shirt and Vince tee are quality basics I pull out again and again. And the Lafayette 148 sweater with the quilted front is wonderful with jeans. Or with leather pants.
I love clothes. I don't mind paying for investment pieces, but I don't believe in wasting my money.
Here are my five rules for smart shopping and for not falling for the 50 percent off siren song.
1.) Know your own style. Know what looks good on you and what you normally wouldn't touch with a 10-foot pole. Don't forget this when you see sale merchandise. Ask yourself… "If you wouldn't wear it at full price, why would you wear it at 50 percent off?"
2.) Know what's in your closet. If necessary, write it down. Maybe the reason you fell in love with that Theory jacket is because you already own one from three years ago.
3.) Do your research. The Nordstrom Anniversary Sale is about next season, not this one. Check out websites and magazines to see what's being offered for next season.
4.) Make a list. What do you need for fall? Any basics that need replacing? Maybe that white shirt is looking a little rough and you could use a new one? Black pants to go with your jacket from last year? What new trends might you be more inclined to take advantage of if they're on sale?
5.) Get good advice. A stylish friend who knows you, knows clothes and proffers honest opinions. Or cultivate a talented professional. If a trusted sales person comes to know you, what you like, and what looks good on you, they're like gold.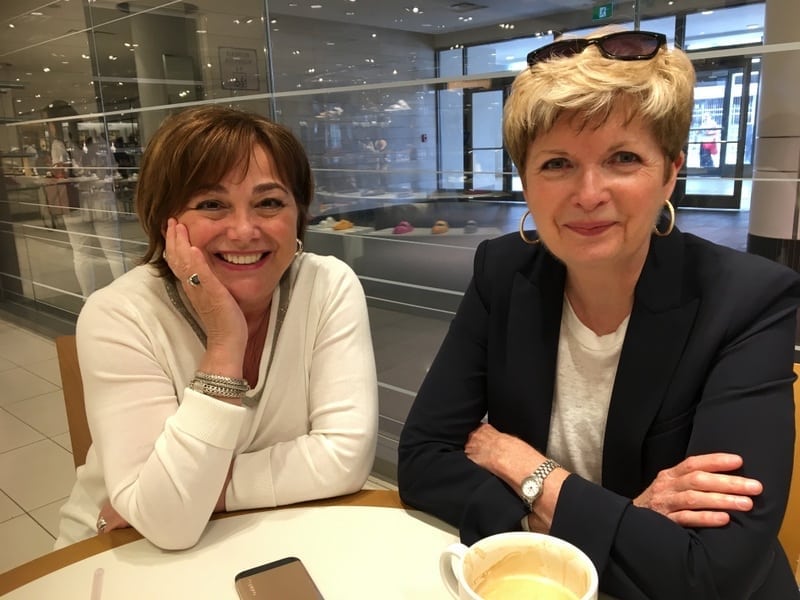 This is Elizabeth Timlin. Liz is the personal shopper at Nordstrom in Ottawa. Before that she worked for many years at Holt Renfrew, the Canadian luxury department store. Liz is a gem. She's my secret shopping weapon.
Liz knows fashion. She knows her merchandise and has a creative eye, and… She knows me and my style. She also recognizes I no longer need as extensive a wardrobe as when I was still working. I might visit her to look for a single piece, now, or sometimes just to chat over coffee about what's new this season.
As a personal shopper, her goal is not just to sell garments, but to make sure her customers look fabulous!
In my book, seeking advice from someone like Liz makes me a very wise shopper indeed.