Last week's blog about the "invisible man" sitting in the Spanish chair in my living room got me thinking about "my thing" for chairs. Whether they're French, Spanish, Bauhaus or the chairs Mary Steenburgen hung on the wall in the 1979 film, Goin' South with Jack Nicholson, I love chairs. Every few years I fall in love with a different style, but the chairs I really want don't look anything like chairs.
They look like sheep.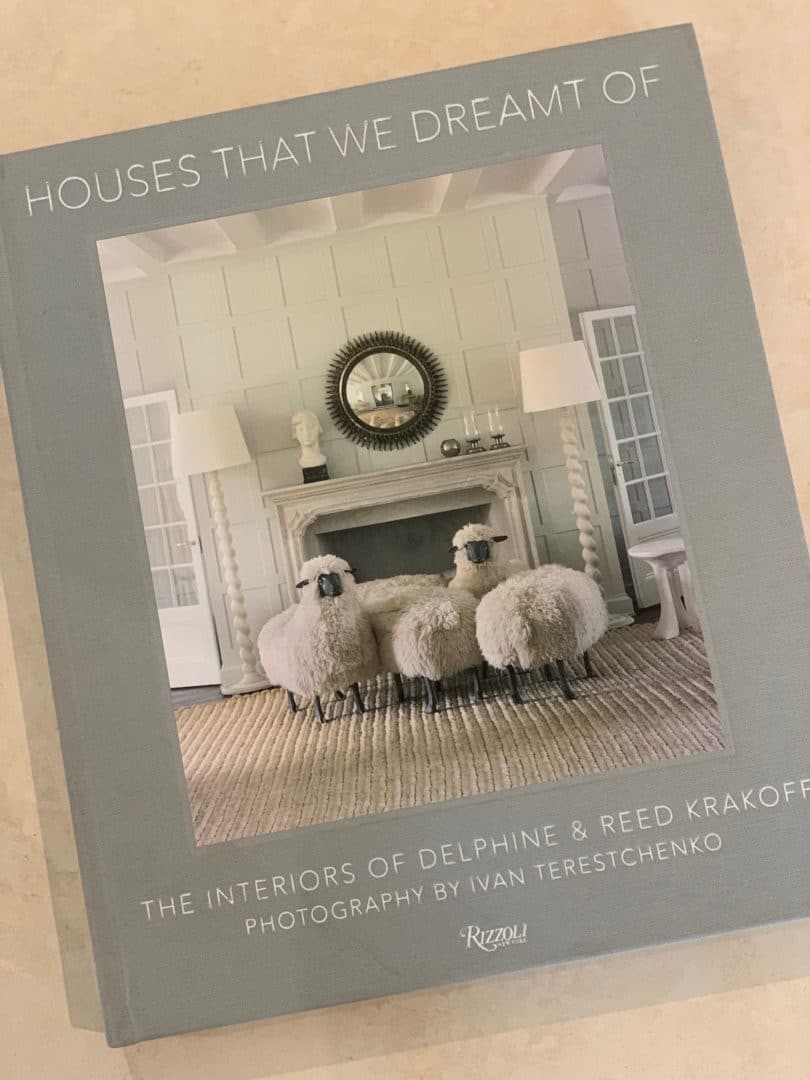 Designers Delphin & Reed Krakoff are one of the largest collectors of Lalanne Sheep Chairs.
The first time I saw François-Xavier's and Claude Lalanne's sheep chairs they were featured in a 1970's Architectural Digest cover story about Yves Saint Laurent's country home in France. A wooly flock of a dozen or so sheep with cast bronze feet and faces were coming through a pair of tall, open French doors that led from the garden into the house. The sheep chairs were whimsical and so unexpected, and I fell hard for them.They were, and still are, out of my reach.
In December of 2011, 10 Lalanne sheep chairs sold for $7.5 million at Christie's in New York. B-a-a-a-a…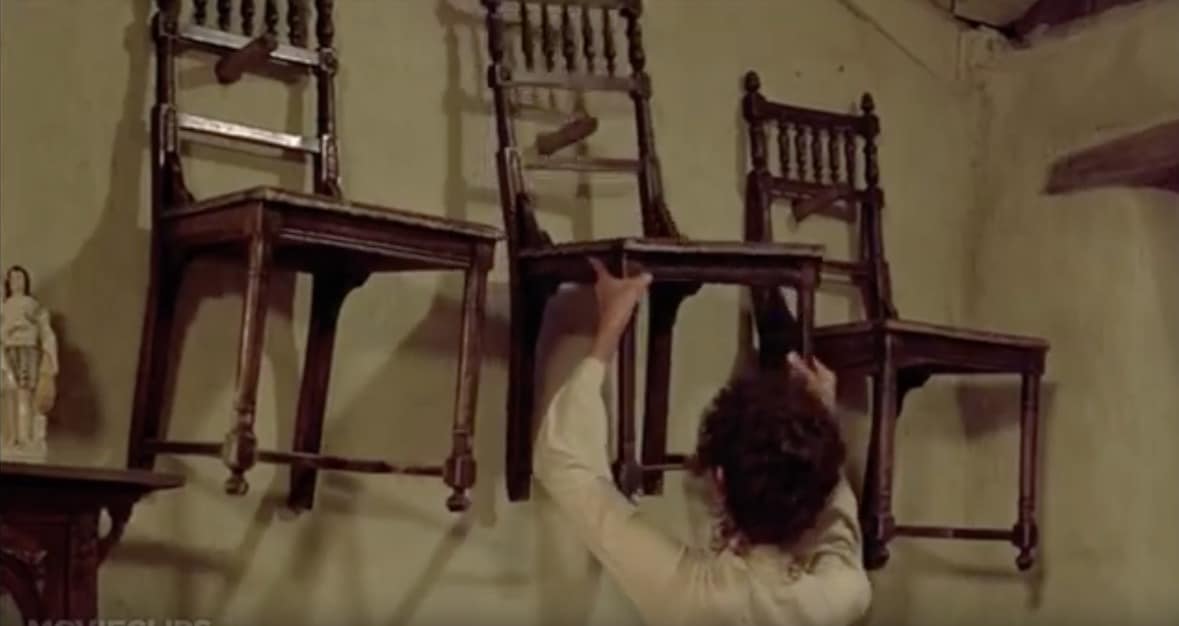 Mary Steenburgen and her chairs on the wall in 1979's Goin' South with Jack Nicholson.
My first husband, Philip, grew up living in a tiny tin shack with dirt floors and a kerosine lamp for light, and the only chairs were the Army cots where they slept. He lived there with his mother and older brother, who built the tin shack when he was only eight and Philip was four. The brother grew up to be an architect and Philip became a successful entrepreneur. 
I love that story because Philip introduced me to art and design.The concept of "form follows function" together with my natural inclination… okay, obsession… for symmetry and minimalism were a perfect match. We started living in the Spy House on the Hill with six, black, bean bag chairs.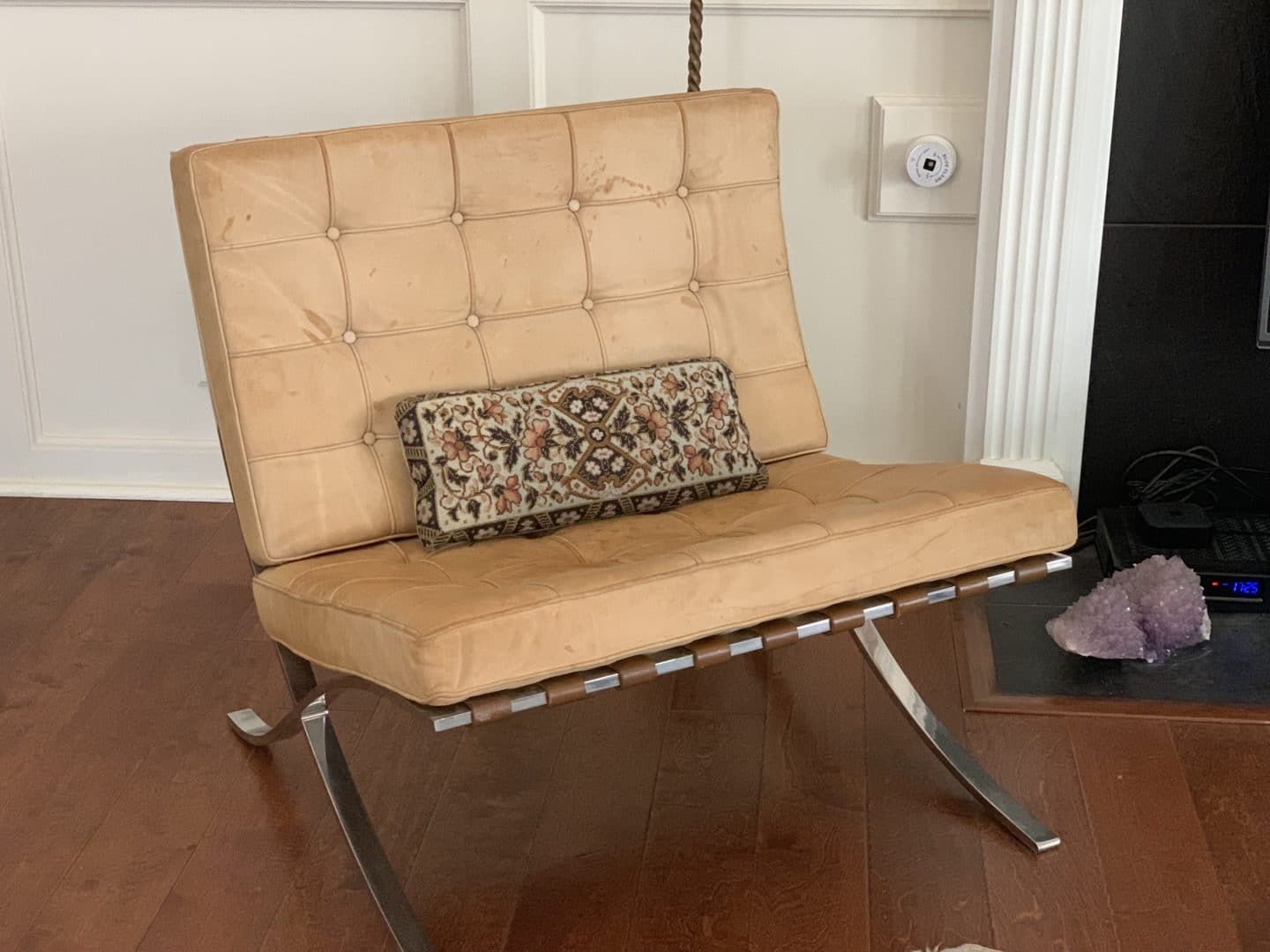 I still have the Barcelona chairs although the leather has seen better days… It's patina.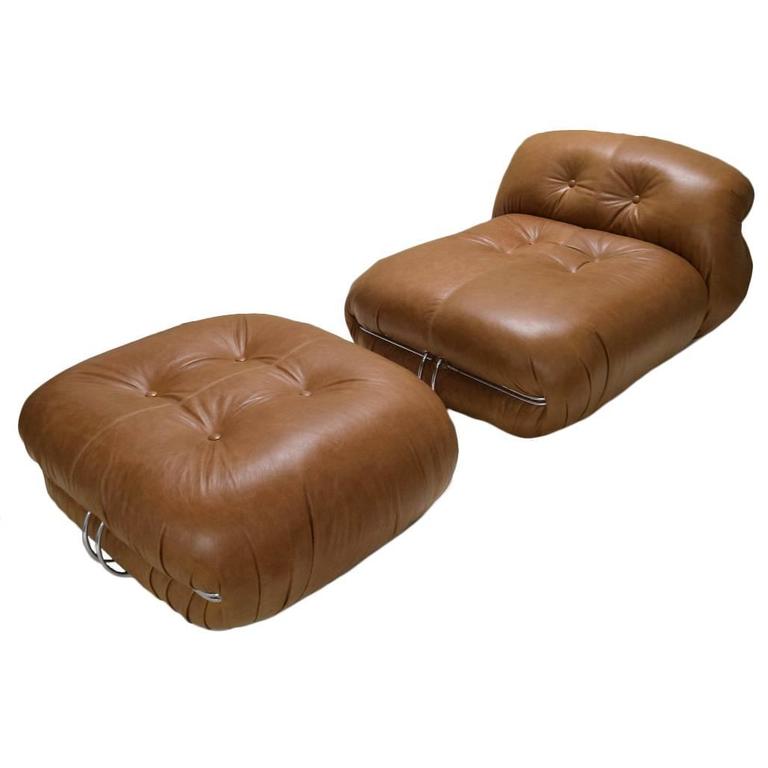 Two years later we bought a pair of Mies van der Rohe's Barcelona chairs, and an Italian Soriana chair and ottoman by Afra and Tobia Scarpa. I sold the Soriana when I moved to the Courtyard House in the city.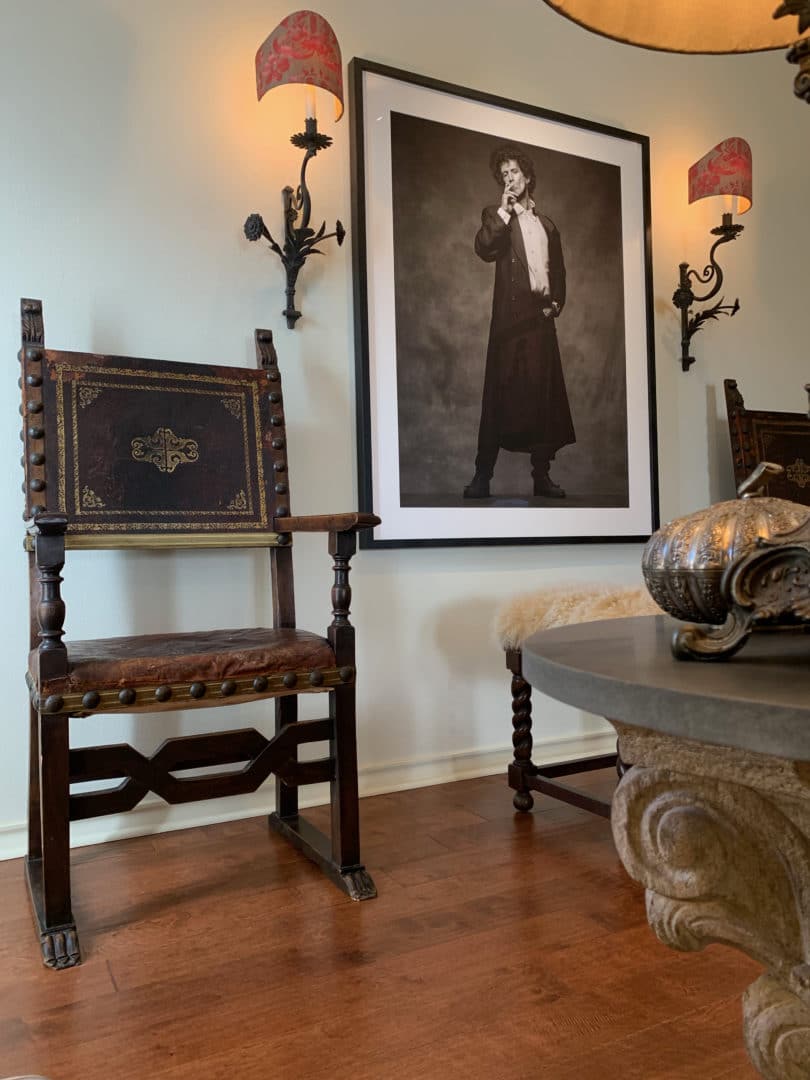 After I married James I bought a pair of early 19th Century Spanish refectory chairs. I love the cracked patina on the leather seats.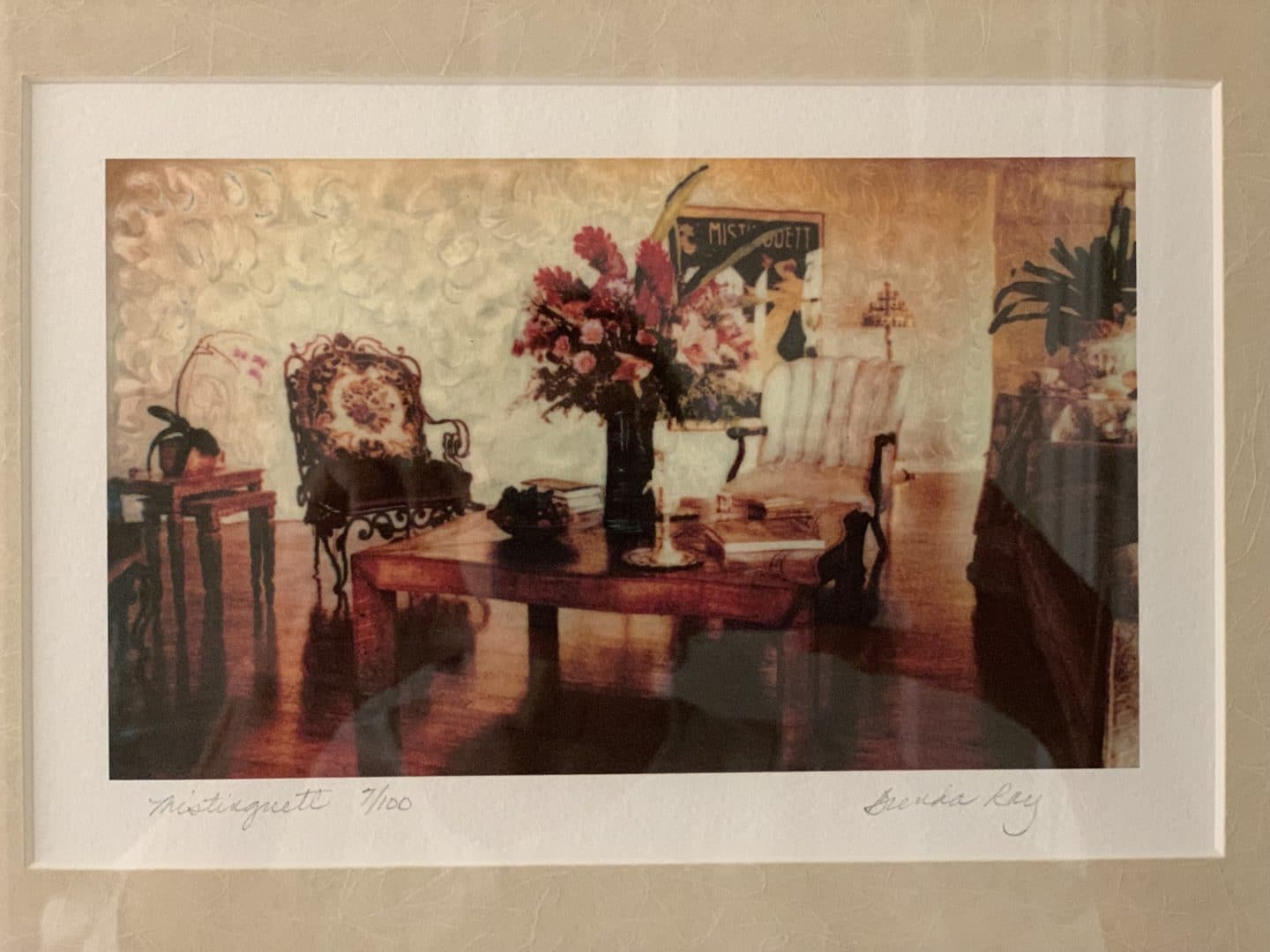 I also bought two reproductions of a 19th Century, French, scrolled iron chair with large iron cabbage patch roses. They were in the Spy House with brown velvet and Aubusson tapestry pillows. The photograph above is a Polaroid Time Zero Manipulation I did… I overdid all the squiggles on the wall… of the living room. You can see one of the iron chairs, plus the other chair was my grandmother's. She had it when I was born, and it's still in my living room.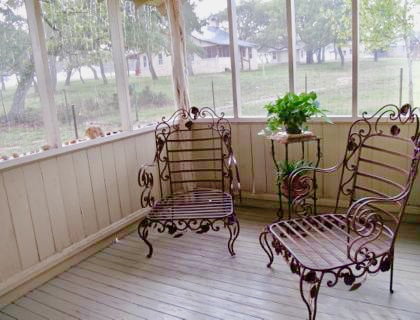 The iron chairs then moved to the front porch at the Little House with the same yellow and white pillows that are now in my Courtyard House. It was raining the day this was taken so I'd taken the pillows inside.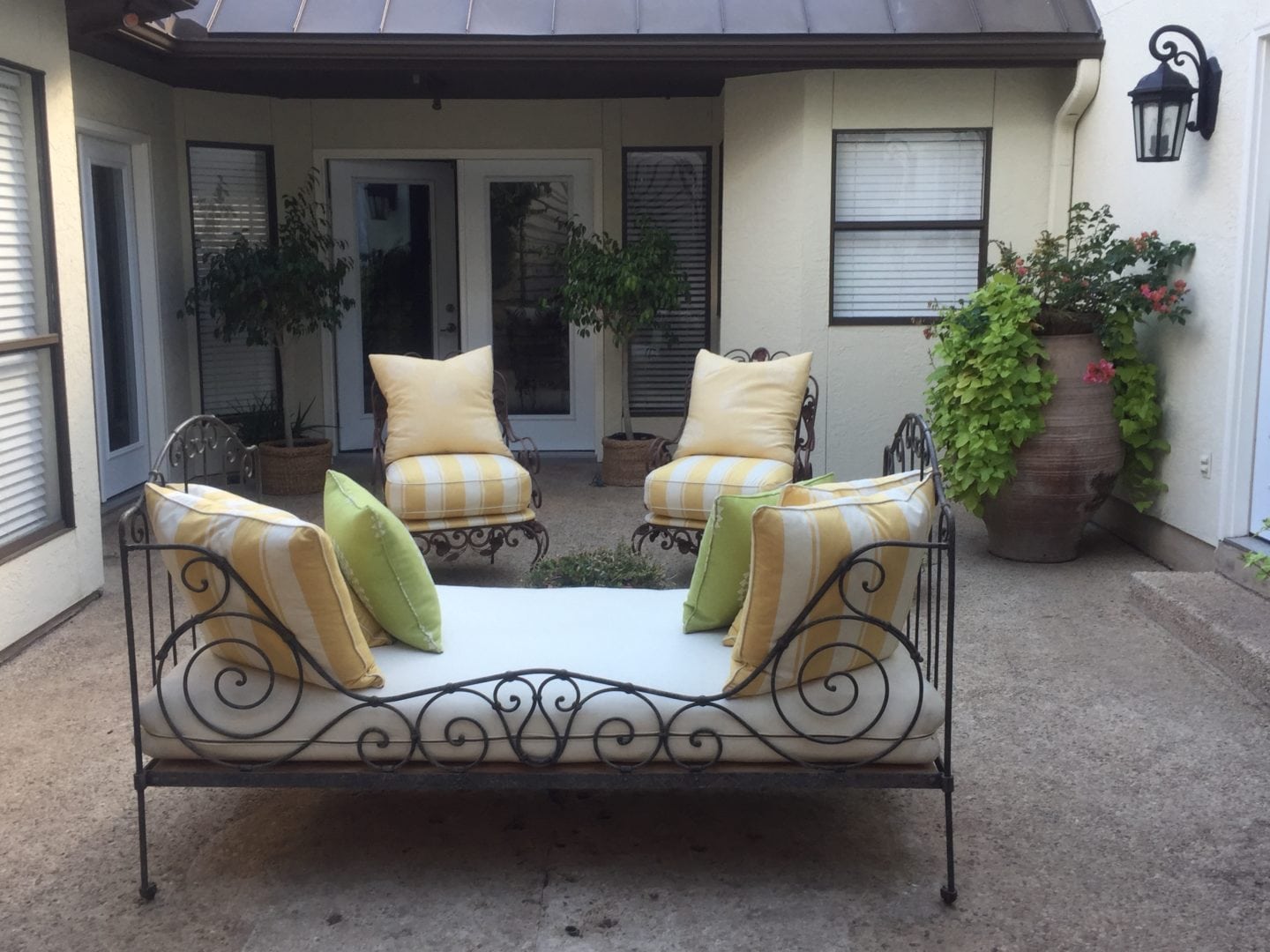 This photo of my courtyard is from last year. Things are looking a bit different now. More to come after the courtyard is power washed!
My girlfriend, Sherrie, and I are both chair freaks so I bought each of us a pair of silver, wood, chairs that are Christmas ornaments. Our husbands never "got it," why we screamed with delight over these little chairs.
They're only five inches tall. I keep them on my fireplace mantel. You can see the little loops on top for the thin silver cords to hang them on the tree.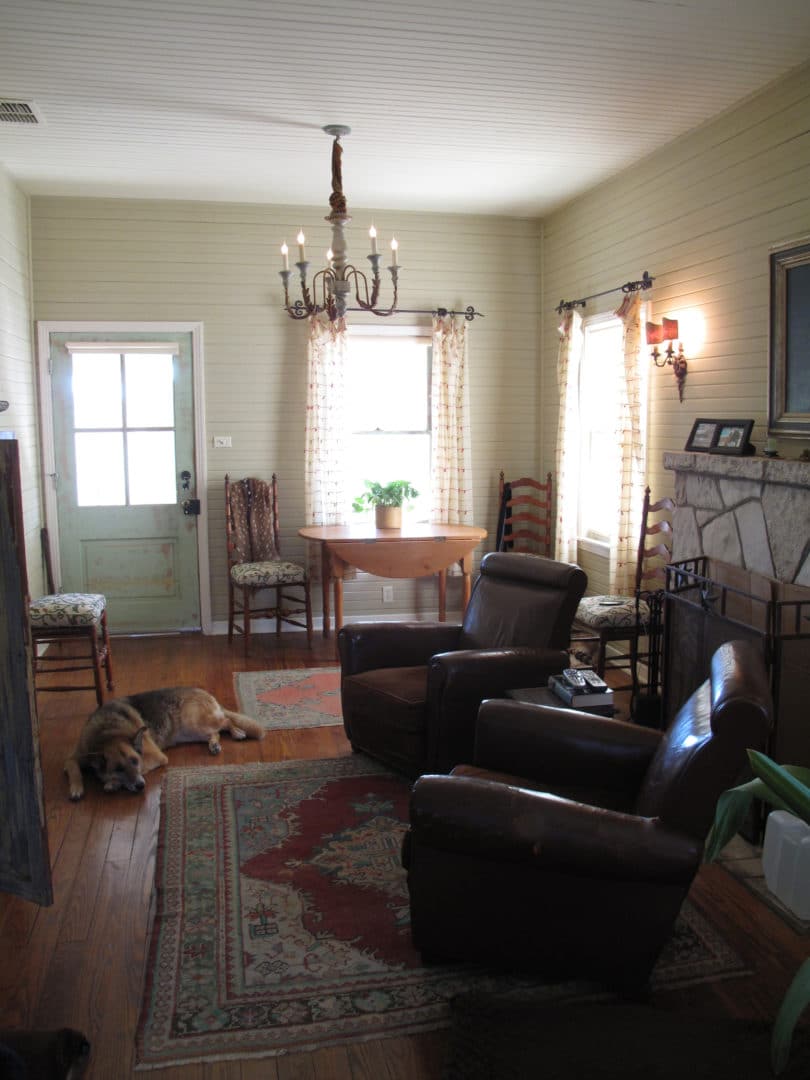 When James and I moved to the Little House at the ranch we needed chairs that would fit in a space that was 11 feet by 15 feet… The entire house was only 22 feet by 22 feet… I found a pair of original Art Deco leather club chairs with suede seats and a 100-year-old Haywood Wakefield, drop-leaf, pine dining table and four chairs with rattan seats. On the floor is Miss Goldie, one of the all-time great dogs! xoxox… I miss her…
I also bought four 1930's François Carre Sunburst garden chairs from an antique dealer in the little town of Comfort, Texas. They were for the back porch. It's a fun surprise when you sit on one and the seat "dips down," then pops back up when you stand. Because I bought them while taking chemotherapy—don't let anyone tell you you're not "on drugs" when taking chemo—James thought I'd lost my mind. He hated those chairs so much that one morning before dawn he loaded them into his truck, drove them to our storage unit in San Antonio and was back at the ranch before I woke up!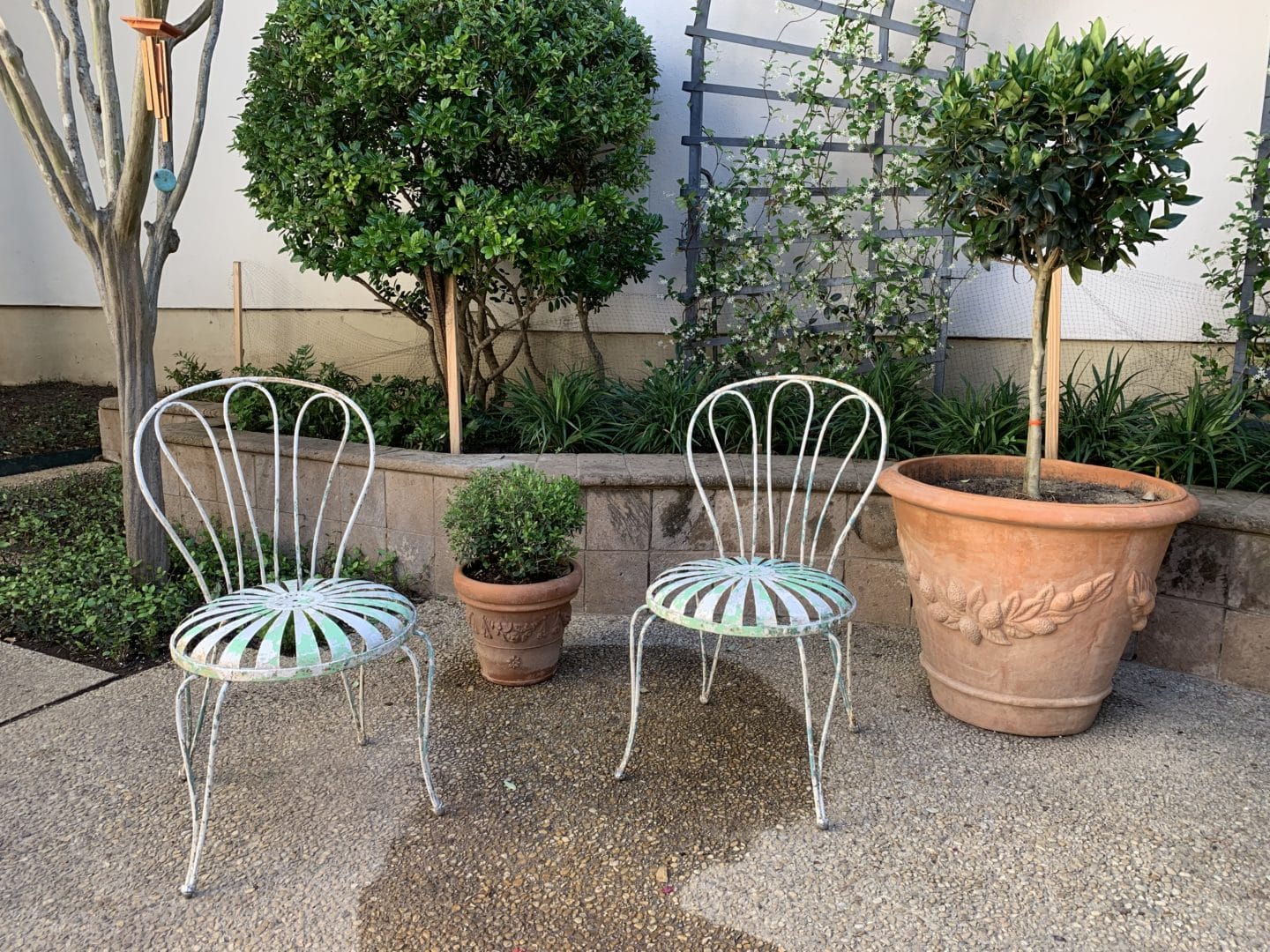 Now I'm living in the Courtyard House in the city and I still have the four François Carre Sunburst garden chairs, but I'd like to sell them if anyone's interested. Email me at [email protected] They are a collector's item.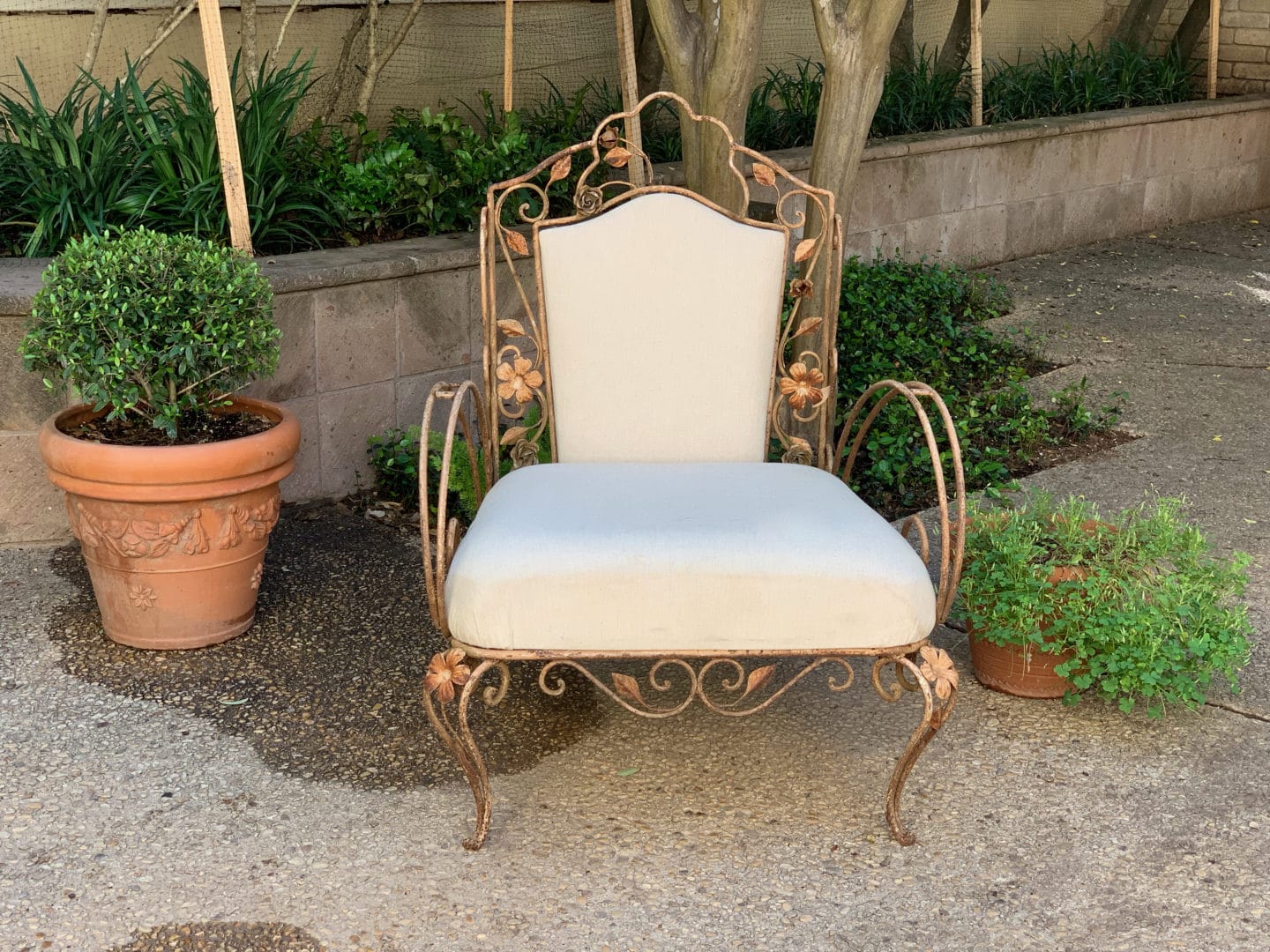 Shannon Kirby, a new friend I met last year when we had lunch at the Contessa's house in California, helped me buy this old French chair. I saw it on Shannon's Instagram page. She'd been to a flea market and she put me in touch with the seller. It reminds me of the other iron scroll chairs with the big cabbage roses.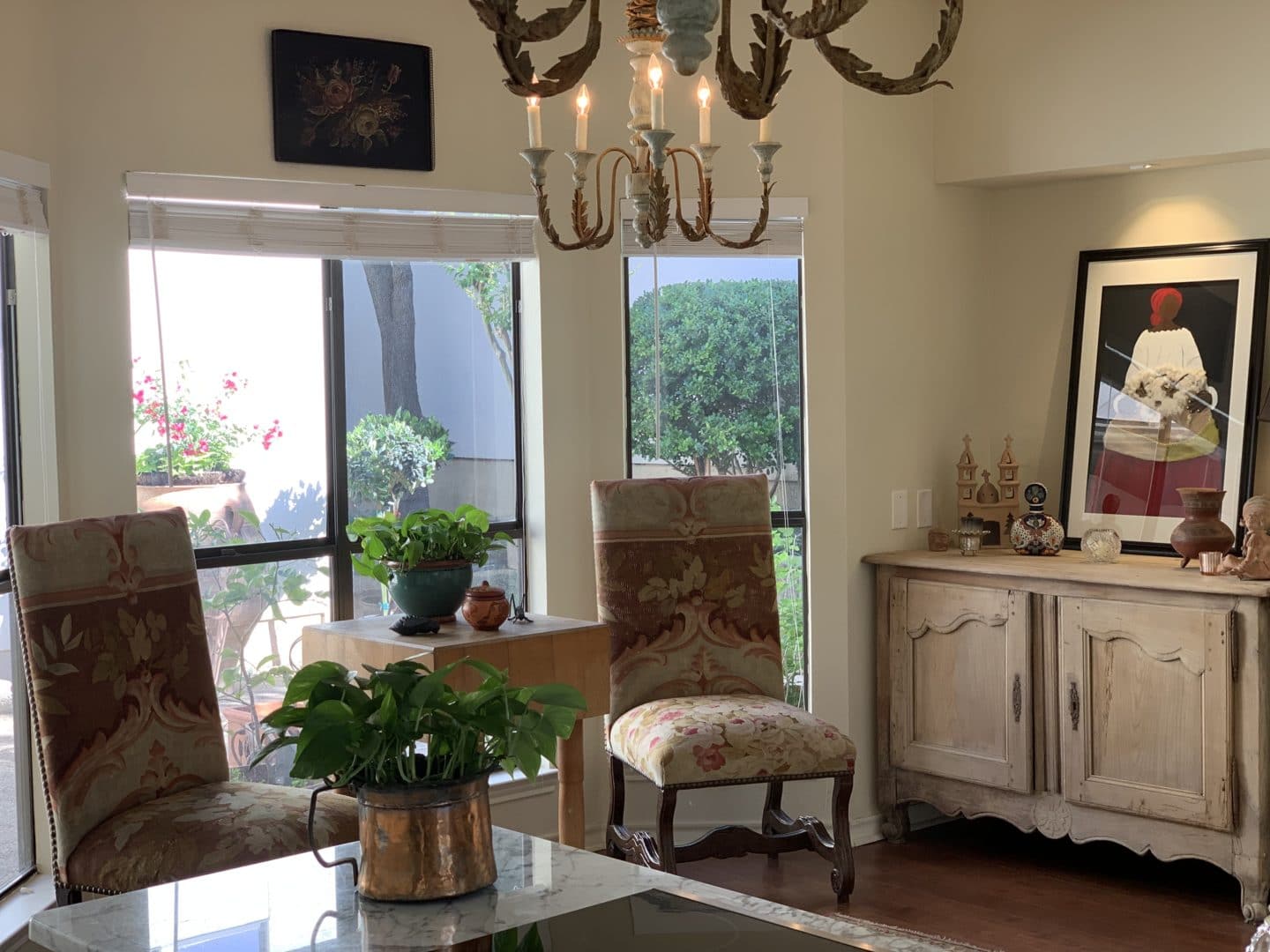 Then I have six chairs covered in old Aubusson tapestry, two are arm chairs, I bought for the Big House at the ranch James and I never got to build. Except for these two, the others are here in my dining room. I haven't gotten around to window treatment in this room…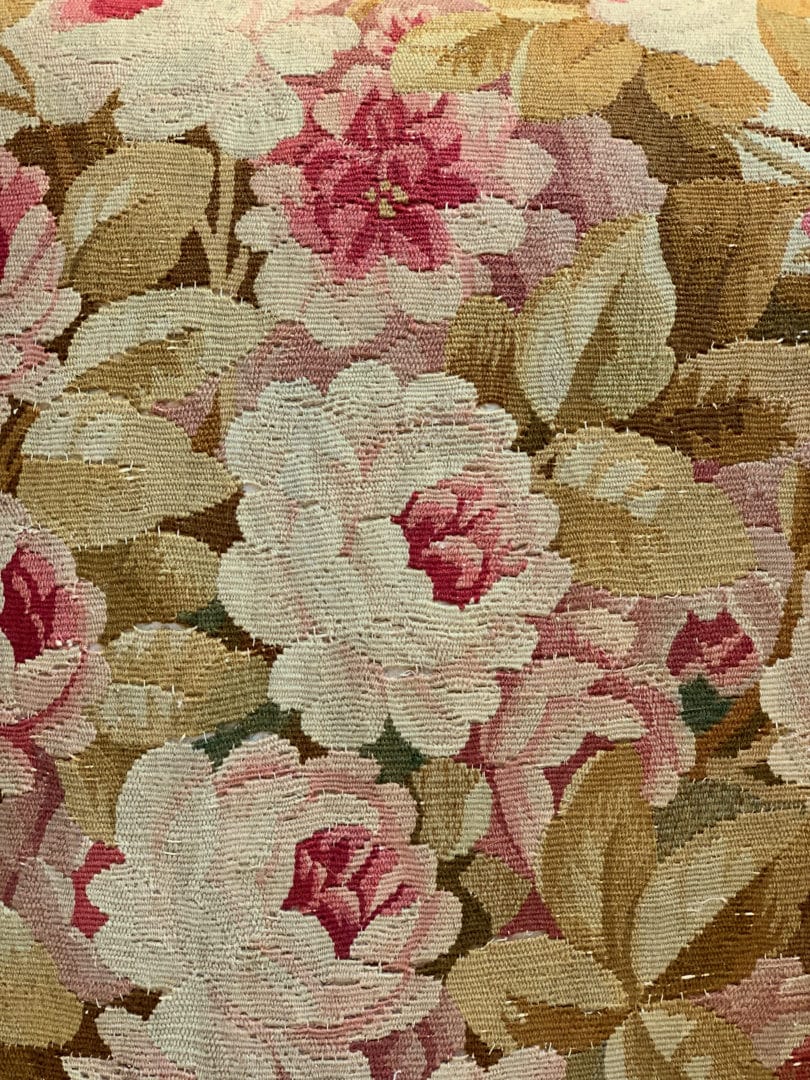 Isn't it pretty?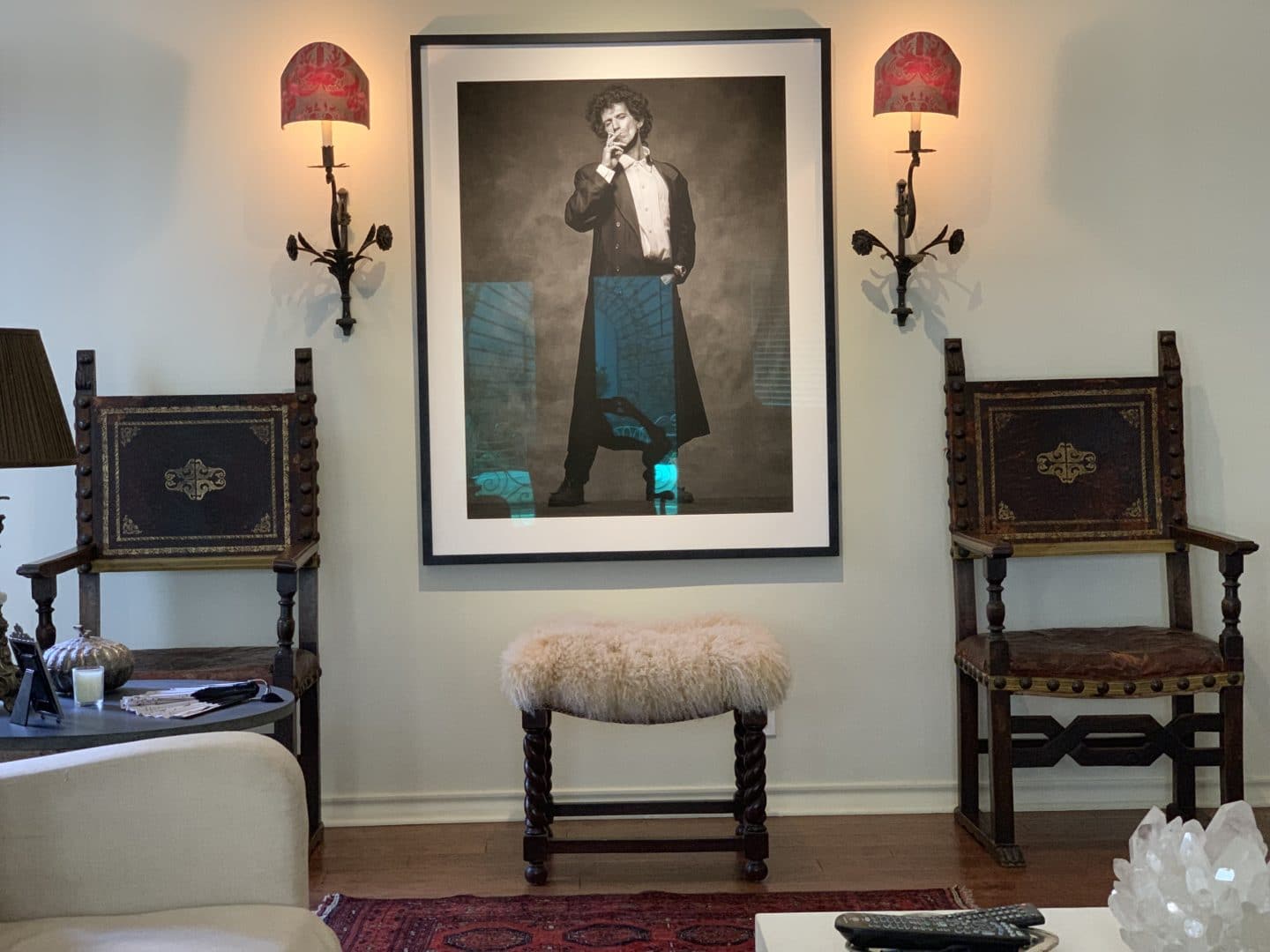 Since I can't afford Lalanne's sheep chairs, I bought two, curly, sheep's wool ottomans. One is under the photograph of Keith.
The other I use at my dressing table. The orange netting outside is to keep Annie off the new grass until it takes root. That area is part of her race track so it may never do well.
The way we sit and what we sit on says a lot about us. The Japanese and Koreans traditionally sat on their heels with their knees on the floor or on a mat. That must be difficult as one gets older and arthritis sets in. More difficult than sitting on sheep.
PS: For those interested in how I got rid of the "spirits" in my Spy House on the Hill: Four friends systematically went through every room of my three-story home, banging on pots and pans with metal spoons, while I "smudged" the rooms with neatly tied bundles of smoking sage. When we finished we held hands and prayed and asked God to keep us safe and take them away. A few weeks later I told my friend, a retired Catholic priest from Mexico, what we'd done, and what I did in my bathroom. In essence he said we'd performed an exorcism—he'd done several in Mexico—which is exhibiting a presence of good more powerful than the spirits. To my knowledge they never returned. Since the house was built on the highest hill in town, the Comanches used it as a lookout point. James, part American Indian, wondered if the house had been built on Comanche burial grounds, and the women who visited my bathroom were Comanche and angry their sacred space had been violated? Interesting theory.