So what is it about the style power of polka dots?
Is it that they're flirty and feminine or maybe playful and fun? Or is it because they're a classic print that's been around for a long time?
Maybe it's a combination of all of the above!
In 1926, Miss America wore a polka dot swimsuit. That was the year America fell in love with polka dots. A few years later Disney created Minnie Mouse–who wore a red polka dot dress and matching bow–and in 1951, Marilyn Monroe solidified the trend when she wore her polka dot bikini. Ever since, polka dots have been a must have for every fashion icon's wardrobe.
Polka dots are surprisingly versatile for being such a busy print. They can go from casual everyday to weekend dressy and can be worn year-round. Yes they're a lively statement on their own, but if you want to wear them in a more understated way, wear them as a layering piece. Put a sweater over your polka dot blouse or add a pair of polka dot pumps. It's an unexpected little reveal of the enchanting dots.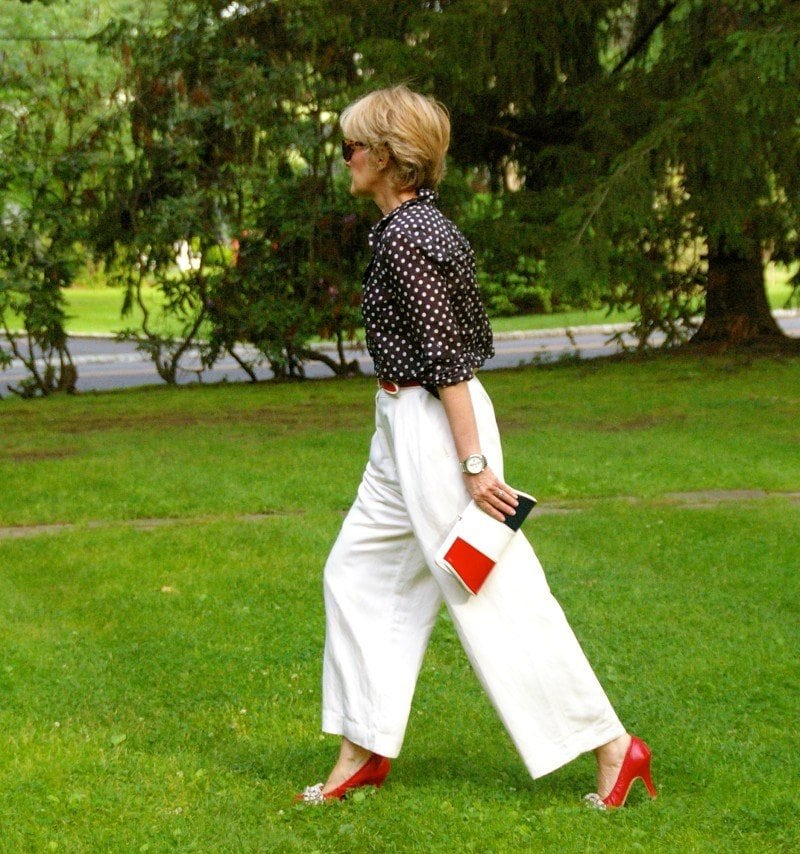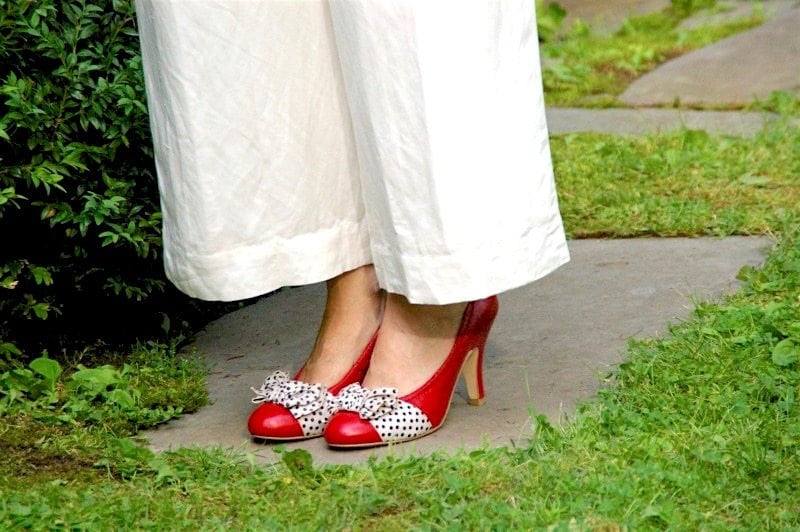 If you want to go a little bolder, you can mix and match polka dot prints. I doubled up on polka dots in this outfit by adding my red shoes with polka dot bows.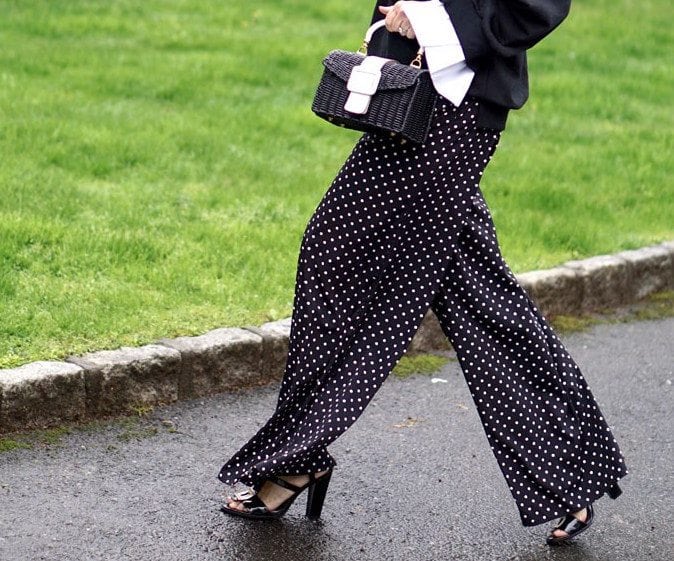 Polka dot fashion pieces come in all shapes and colors, but the black and white polka dot is one of my favorites. It's a great way to put together a classic black and white look.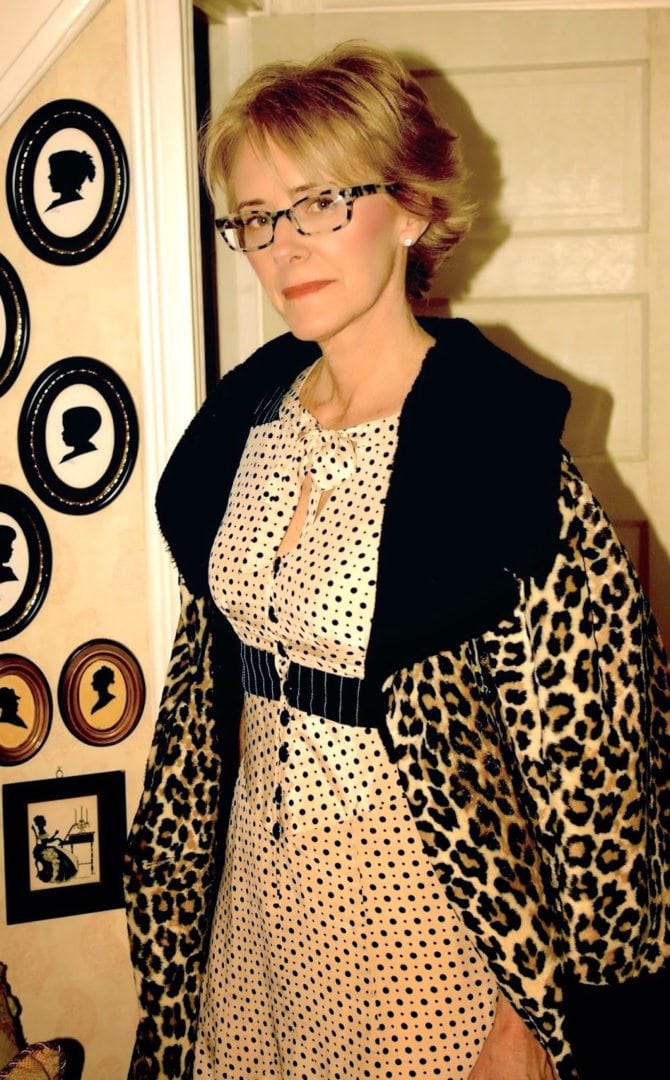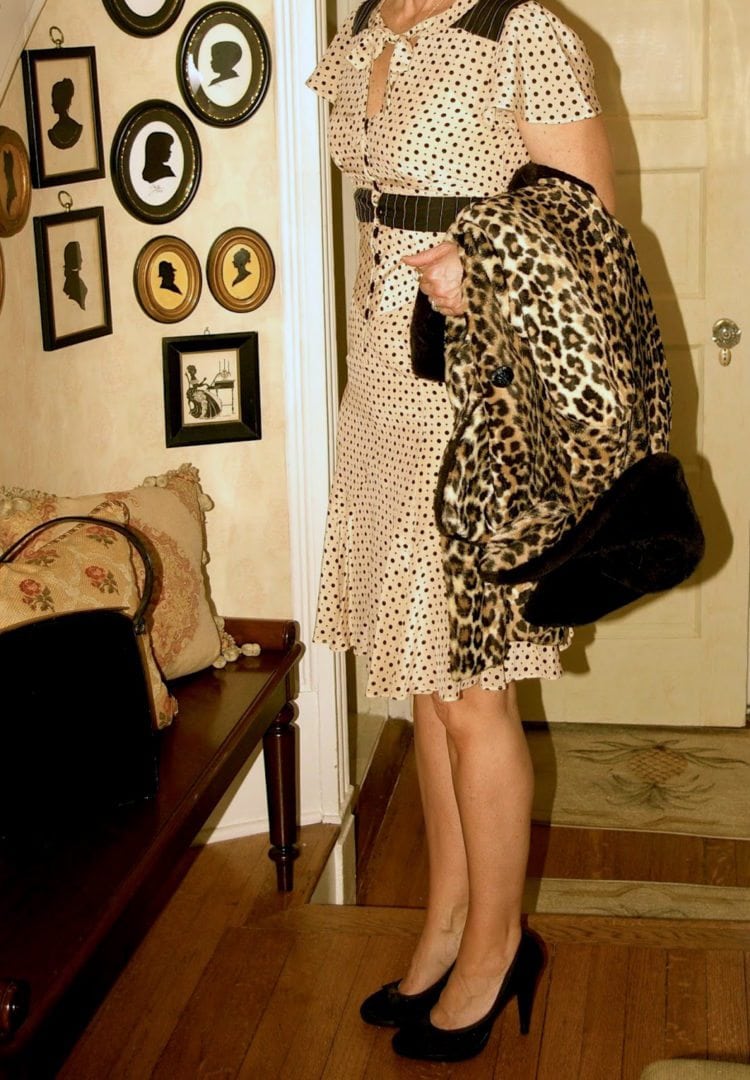 Polka dots pair well with other patterns like this leopard coat. This look works because the dress and the coat are in the same color families and because the patterns are different sizes.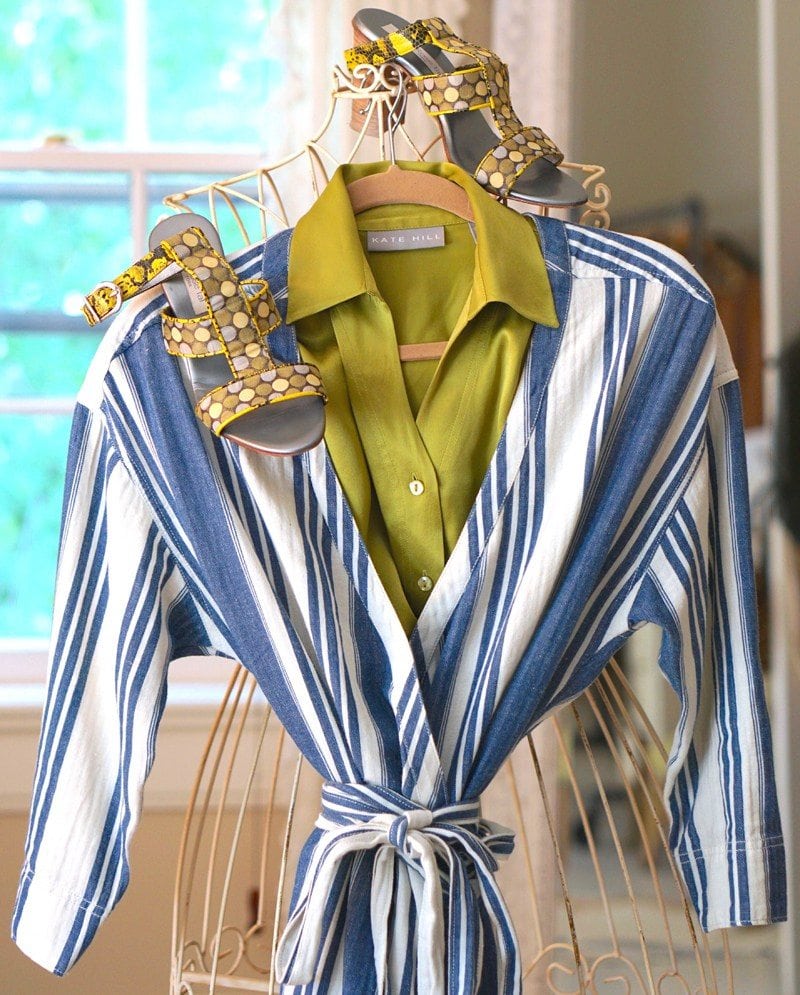 These sandals don't scream polka dots because the colors all blend together, so it's a more subtle look. Adding them to the striped dress is a great combo.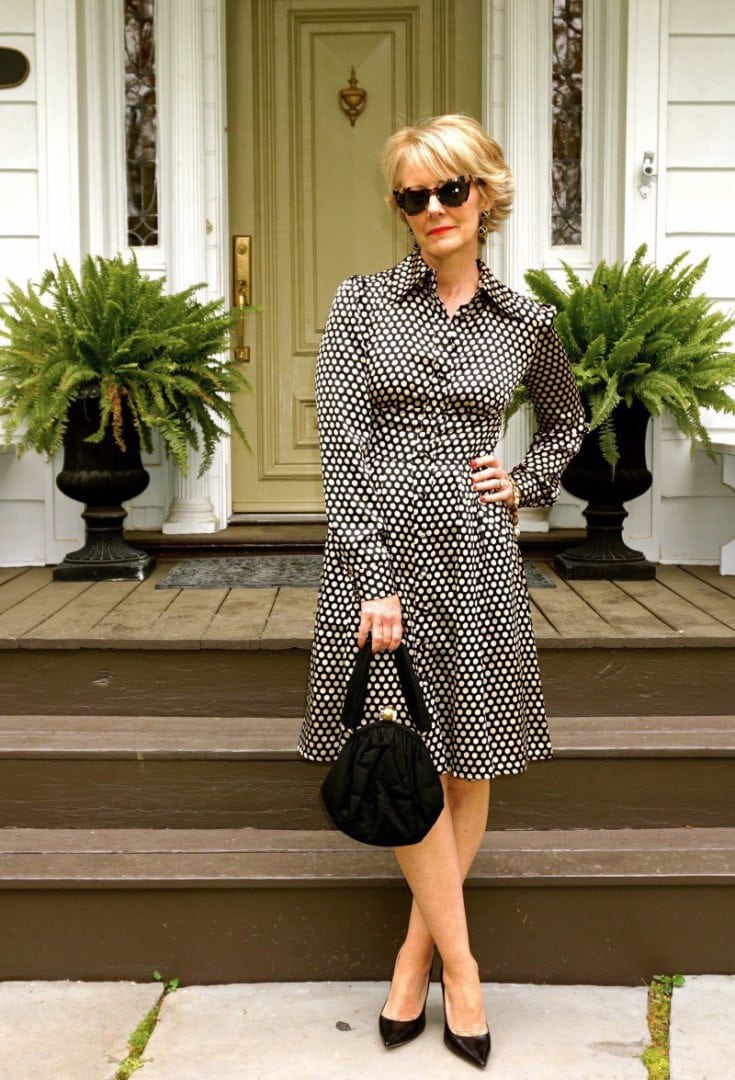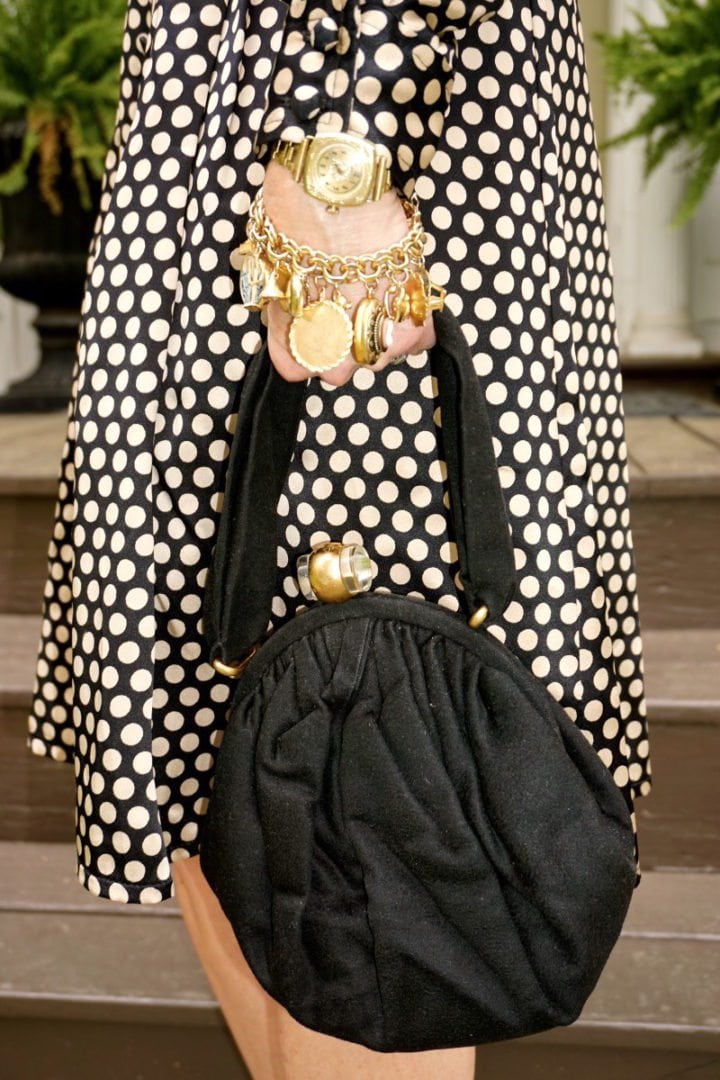 You can't get a much more classic look than a black and cream polka dot dress. This dress doesn't need anything else. It stands alone as a very stylish look.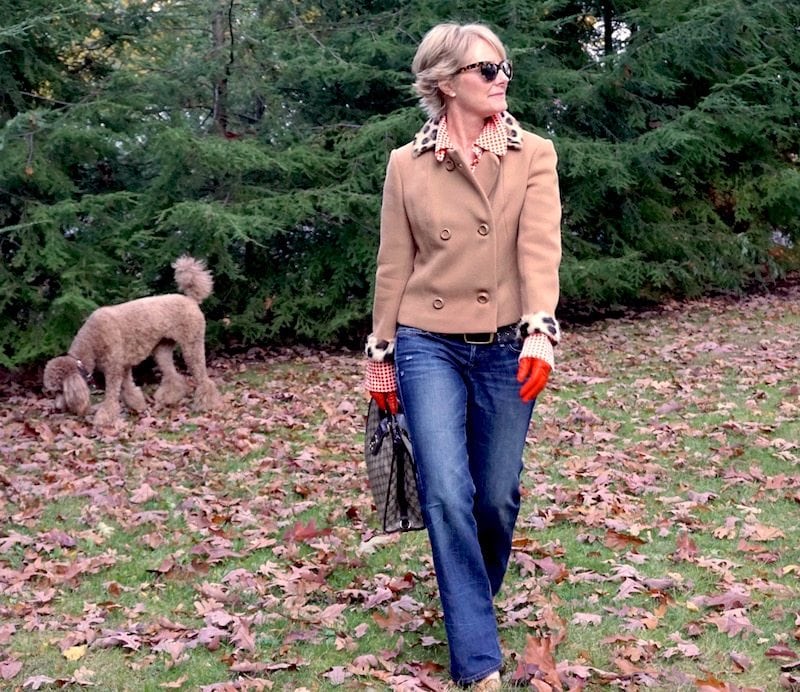 I've toned down a bright orange polka dot blouse by throwing my leopard trim jacket over it. Orange pairs with tan and leopard so well!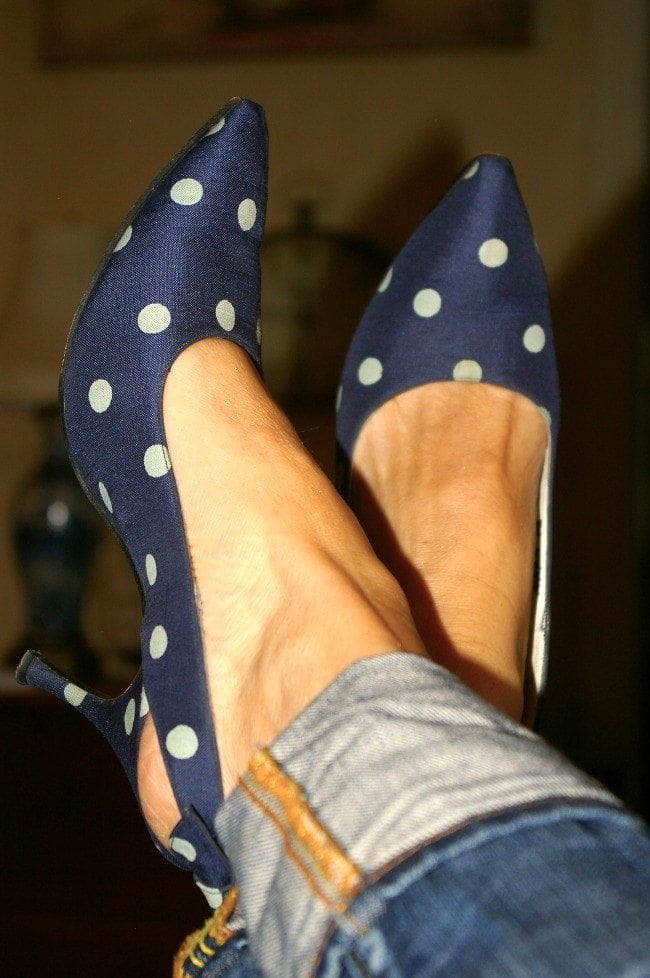 Nothing is more flirty than a pair of polka dot slingbacks. I found these blue and white polka dot shoes at a vintage store, and when I wear them, people always want to know where I got them!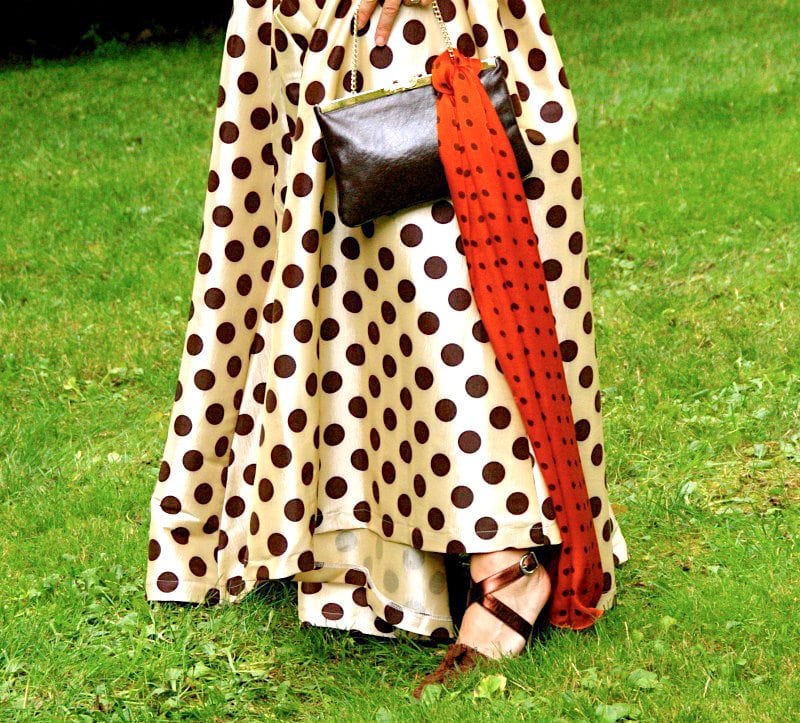 This outfit is an example of how to wear two very different polka dot prints together. It works because I've combined a large polka dot pattern with a small one, and because both of the polka dots are brown.

This is such an easy look as denim goes with anything. The denim allows the polka dot palazzo pant to be the statement piece.
Don't shy away from the dot! Some people feel that polka dots are tricky to wear, but they really aren't. It's a timeless print, and they're a great way to add a refresing twist to your wardrobe.
So if you want to liven things up a bit, Rock the Dot!