DESIGNER, AUTHOR, MAKEOVER TELEVISION PERSONALITY
By Brenda Coffee content editorial director Mark Grischke photographer Noel Sutherland
If you've ever watched Libby Langdon's television shows—Daykeover with Libby Langdon, Design Invasion, or her segments on NBC's Open House, The Rachel Ray Show, The Today Show, The View, or HGTV's Small Space, Big Style—then you know Libby has lots of energy; a characteristic that's served her well. Early in her career she was an actress who worked in everything from soap operas and television commercials, to voiceovers and movies. Her best training ground may have been the television and movie production company she and her ex-husband ran.
"I MOVED TO NEW YORK CITY BY MYSELF AT 15."
"I learned to really take control of my destiny. It was an empowering time for me. When you're out there raising money and hiring trucks to pull movie and TV cameras around… It was a great experience." Libby Langdon didn't know it then, but when her ex-husband left her, for someone else, on their 11th wedding anniversary, it may have been one of the best things to happen to her.
"At that point, I decided I didn't want to have anything to do with movies anymore. I looked at my options and decided to figure out what the rest of my life was going to look like. It was time for me to reinvent myself." Like many successful people, Libby didn't sit back and wait for the next opportunity to come along. She reached out and made it happen.
"I loved cooking and entertaining, so I went to my agent and said, I'd like to host some kind of cooking show. He said, 'If you want to host a cooking show, you'll either have to have a cookbook or a restaurant,' so I said, drats! I don't have either. Then he said, 'If you want to host an interior design show, we could probably get you a show tomorrow.'
"After going through a divorce and a complete life change, I was feeling very fearless. I thought, what's the worst thing that could happen? The worst thing had just happened, so take chances… get out there, and it was really amazing.
"Over the next eight months, I travelled to a different city each week and made over a room, I'd never seen before, in 12 hours with $6,000. That was my interior design school. It was fabulous, fun, exciting and after I shot the pilot, I cried. I loved playing me on TV, not another character. I liked working with real people, in real homes across the country. It was without a doubt the thing I was put on the planet to do."
Whether it's her book, Libby Langdon's Small Space Solutions; her interior design clients; creating her upholstery furniture line for Braxton Culler; Libby Langdon Lighting Collection for Crystorama, or her Tiger Rug and Casart wall covering collections, Libby is busy building her brand.
This summer Walmart.com launched her affordable, sophisticated line, Warm & Inviting, by Libby Langdon, and this September, Libby will have a monthly column, "Libby's Makeover," in HOUSE BEAUTIFUL Magazine. "It will be very tip driven: how to fix up your foyer, what to do with your dining room, working with neutral palettes. I'm having so much fun!"
I just move furniture all the time, and I don't sit down too often. I guess that's a bad workout routine
Tweet This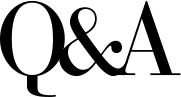 with Libby
ON SUNDAYS I LIKE TO:
Have a margarita, eat nachos and watch football.
MOST IMPORTANT SURVIVAL SKILL:
Being able to reprioritize, right away. Being flexible. Sometimes in interior design there are things I call happy accidents. It's not what you intended, but it's totally fine so I think you have to have those moments of being flexible and realize you need to go with the flow.
WHAT EMPOWERS YOU:
Success
WHAT THROWS YOU OFF YOUR GAME:
Not sleeping.
VALUE MORE NOW THAN 20 YEARS AGO?
My marriage and my husband.
MOST DARING THING YOU'VE DONE:
I moved to New York City by myself at 15. My parents were so awesome. They totally supported me. I moved because I was modeling. They said, "We know you want to do this, but we don't want to live in New York City, but if you want to go, you're going by yourself.
GREATEST ACCOMPLISHMENT:
Being a great wife, stepmom, friend, daughter, sister.
ASPIRE TO:
The Libby Langdon global empire!
WHAT'S NOT WORTH IT ANYMORE:
Sweating the small stuff.
WHAT SCARES YOU:
My family not staying healthy.
MOST TREASURED POSSESSION:
My wedding ring and my engagement ring.
ROLE MODELS:
My mother; my grandmother and probably my Aunt Dot.
WHAT RECHARGES YOUR BATTERIES:
Spending time at our home in Sag Harbor.
WHAT ARE YOU READING:
I have to write so much that I don't have time to read anything.
GUILTY PLEASURE:
Staying at home in yoga pants and having my hair in a ponytail and no makeup.
HIGH OR LOW MAINTENANCE:
I'm think I'm sort of right in the middle.
STYLE NOW VERSUS 20 YEARS AGO:
I think my style's always been classic. I've never been super fashion forward.
FLATS OR HIGH HEELS:
High heels!
DRESSING FOR FALL OR SPRING:
For Fall
FAVORITE DESIGNERS:
Back in the day, I loved Norma Kamali. Now I love Ralph Lauren.
MISSING FROM YOUR CLOSET:
Manolo Blahnik!
GO TO OUTFIT:
Shorts, plus I like shift dresses, bright colors and high heel boots. It's my uniform.
HOW DO YOU STAY IN SHAPE:
I just move furniture all the time, and I don't sit down too often. I guess that's a bad workout routine.
WORST PURCHASE:
A green Chanel, three-quarter sleeve jacket. It's so puffy, and it looks terrible on me. I want to wear it, but every time I put it on, I feel like a grasshopper. It's still in my closet. I can't get rid of it.
HANDBAG OF CHOICE:
It's this Trina Turk bag. She designs lines of upholstery fabric, and she makes these tote bags. I have them in many colors. It's not really a purse; it's more utilitarian. I can put everything in there, including the kitchen sink, and walk around with it.
DEFINITION OF LUXURY:
To be able to go away on vacation for a week. I don't know what that feels like.
BIGGEST SPLURGE:
Probably paying for a house in Sag Harbor.
SHOP ONLINE:
I love these little Ann Taylor shift dresses. I know how they're going to fit me; how they're going to look on my body, and I love to go online and see what the new ones are so I can get them before they sell out.
DRUG STORE OR DEPT STORE:
Drug store
LIPSTICK OR EYELINER:
Eyeliner
CAN'T LIVE WITHOUT BEAUTY PRODUCT:
There are many… Cetaphil face cleanser.
BEAUTY ROUTINE:
It's very basic, the same thing I've been doing since I started modeling when I was 13. The biggest key is no sun—ever—on my face. I haven't had sun since I was 12 years old. When I was modeling, they told me I wouldn't be able to model if I got freckles, so I was deathly afraid of being in the sun and getting a freckle. So my modeling agency did me a big favor, and they didn't even know it.
FACELIFT OR BOTOX:
I wouldn't do anything like that. I don't like anything medical. It creeps me out.