PRODUCER & HOST OF GOODTASTE.TV, FORMER INVESTIGATIVE REPORTER,  EMMY AWARD-WINNING JOURNALIST, NEWS ANCHOR
By Brenda Coffee photographer Jennifer Denton
Tanji Patton is a familiar face to anyone who's watched television news in Texas. A former investigative reporter, Tanji owned the 6 and 10pm news as the anchor at San Antonio's NBC affiliate, WOAI-TV, working for the station more than 17 years. "It was rewarding to be able to meet these amazing people and to be a conduit to help them with the problems they had, find a solution, or shine light on something that needed fixing."
Journalism and television news wasn't Tanji's original career path. "I was going into medicine, but couldn't do the math, and thought, this isn't going to work. Then Watergate broke. That story fascinated me, and I was hooked. I knew that was it. It's journalism!"
While Watergate inspired many of Tanji Patton's peers to become journalists, the road she took to get there was anything but a straight shot. "I had a BA in Journalism and experience as a TV reporter and anchor for two years in college, but after I graduated, stations told me 'You're too young. Your voice sounds like a child. You need to go to a smaller market. Come back later.'" Along the way, Tanji detoured into public relations, real estate, got married, had a son and became a stay-at-home mom until her son was five-years-old. "I turned 30, and a light went off. What are you going to do with the rest of your life?"
Tanji took a job in the TV production department at USAA, the San Antonio based, Fortune 500 insurance and investment giant. She also volunteered at WOAI-TV, answering phones. When the Gulf War broke out, the station needed reporters, and Tanji was there.
"I GUEST HOSTED REGIS AND KATHIE LEE… I WAS TOLD 'LAUGH AT HIS JOKES. LET HIM FINISH HIS STORY.'"
"They hired me as a freelancer, and I broke a big, big story out of Wilford Hall (the Defense Department's largest surgical center, located in San Antonio), and everybody picked it up. I was at the right place, the right time. I worked hard, but I'll take luck any day. I also think there was a little divine intervention in there. I do.
"I don't know if people realize how much journalism has changed. There are still some good journalists, but it's very different now. It was the true last bastion between the establishment and the people. For any society to thrive, they've got to have a healthy information stream, with someone shining a light on those who are supposed to be making good decisions based on common sense and worthy endeavors, not necessarily the almighty dollar."
When Tanji left WOAI, she combined her producer/on-camera skills with her love of food and wine, and GoodTaste.TV was born. Whether she's taking viewers inside the top restaurants in Texas and around the country; exploring vineyards in California and Italy, or teaching us how to make Grilled Red Snapper Tacos and Milagro Margaritas, Tanji's extensive knowledge of food and wine is the backbone for her mouthwatering site.
"I wanted GoodTaste.TV to be video-driven, but like navigating the cover of a magazine. You know what you're getting with each story, and you can dig deeper if you want. I'm constantly thinking about the next way to tell these stories. There's always something to do."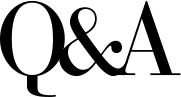 with Tanji
FAVORITE CITIES FOR FOOD:
San Francisco, Napa and Sonoma. Everything's so fresh and creative. Houston has incredible chefs and is finally gaining its place on the food stage. New Orleans… It's not necessarily on the diet, but every once in a while, it's fun, and I enjoy New York. Austin has an amazing food scene, and San Antonio is offering so much more than Tex-Mex cuisine these days.
ENTERTAINING:
It's nice to invite friends into your home. I think that, in and of itself, is a gift from the heart. I want my guests to forget the rest of the world and just have a relaxing, fun evening. I want the food to be good, and we always serve nice wine.
MOST IMPORTANT SURVIVAL SKILL:
I'm a fighter. I like to win. My dad gave me a medallion with a Winston Churchill quote, "Never Give Up." It's never left me.
WHAT EMPOWERS YOU:
Making a difference. I don't mean that in a cheesy way. I think so often we underestimate the power we have, individually, to make a difference in someone's life. It can be as simple as smiling at a stranger in a grocery store. We never know.
WHAT THROWS YOU OFF YOUR GAME:
When I am not adequately prepared or briefed, or I feel like I should know more about something than I do.
VALUE MORE NOW THAN 20 YEARS AGO?
Time
MOST DARING THING YOU'VE DONE:
When I turned 40, I danced with the San Antonio Silver Spurs during the playoff game with the Lakers. My family knew, but the deal I made with the Silver Dancers was, I didn't want it advertised. I wanted to try to blend in with them, and after the game, we'll make a fun thing out of it for the show, so that's what we did.
MOST NERVOUS:
I guest hosted Regis and Kathie Lee. There were so many similarities to doing the show I was doing in San Antonio, but on a much bigger scale. I was told 'Laugh at his jokes. Let him finish his story.' He's a gentleman. A nice man.
ASPIRE TO:
I want to grow GoodTaste.TV in ways that are pleasing to me from a lifestyle standpoint. This is one of those times in my life where it's not about climbing or getting to any top position. It's a journey about where you arrive, not how you get there.
WHAT SCARES YOU:
I used to have a real fear of failure. I don't think I have that so much anymore. I don't know that anything scares me.
COMPUTER OR MOBILE:
That little phone is my best friend. My husband nicknamed my phone "Little Tanji."
BEST ADVICE YOU'VE RECEIVED:
When I was thinking about leaving television, and doing something online around food and wine, I reached out to Daryn Kagan, who used to be on CNN. She'd left television and started an online business. She said, "Just start doing it. The answers will come, and you'll learn. Don't feel stupid about asking questions."
WHAT ARE YOU READING:
A book about Lance Armstrong called Wheelmen. For me it was a real page-turner because I watched that whole process with Lance, plus he was in Austin. I interviewed Lance when he won his first tour.
GUILTY PLEASURE:
My favorite thing in the afternoon, as a little pick-me-up, is a square of dark chocolate and a handful of almonds.
HIGH OR LOW MAINTENANCE:
Depends on who you ask. My husband would tell you I'm high maintenance. I don't think I am. I'm pretty self-sufficient.
STYLE NOW VERSUS 20 YEARS AGO:
More relaxed. When you're young, from a professional standpoint, you're dressing to look older. Now I find I'm trying to be anything but.
FLATS OR HIGH HEELS:
If I'm going to choose, it would be flats, but with all I have going on, I have to do the heels sometime.
DRESSING FOR FALL OR SPRING:
Fall. I love looking at the boots, the jackets, the sweaters.
FAVORITE DESIGNERS:
Brunello Cucinelli, Max Mara, and I like some of the Etro pieces. I used to do a lot with Armani when I was doing the news, not so much now. It's just not me, anymore.
PRICE POINTS:
The clothing I have that withstands the test of time are often the ones I've paid the most for, but they're timeless. You can carry them from season to season.
MISSING FROM YOUR CLOSET:
Those Brunello Cucinelli suede pants! They're on my to-find list.
HANDBAG OF CHOICE:
I'm picky about my bags, but I I don't change daily. I have a seasonal handbag. I won't carry a big heavy bag at night. My Louis Vuitton 'Neverfull' bag lives up to its name. Michael Kors has functional, stylish bags that stand the test of time.
DEFINITION OF LUXURY:
Comfort, quality, and the time to enjoy them, because luxury can be as simple as having a few hours to yourself.
BIGGEST SPLURGE:
Probably an expensive bottle of wine. I enjoy tasting wine that's outside my comfort zone, or wines I normally wouldn't stock. Winemaking is a craft, and the really good stuff is made by masters at what they do. To me that, in and of itself, is like artwork in a glass.
STAY IN SHAPE:
I go up and down. I've got probably several different pairs of jeans sizes. It's easier for me to keep my weight down when I'm just doing chicken and fish, and I do exercise. My one indulgence is Heartbrand Akaushi steaks. It's actually a heart-healthy beef.