FOUNDER, THIRD WAVE FASHION; AUTHOR; SPEAKER; ADVISOR
By Brenda Coffee photographer Jennifer Denton
If you want to know anything about the intersection of fashion and technology, ask Liza Kindred, head of Third Wave Fashion, a fashion tech think tank. AlleyWatch, a respected online news source covering New York City startups, entrepreneurs and investors, recently named Liza as one of "12 Amazing People" in New York Fashion Tech you need to know. Obsessed with technology and how it continues to change the way we shop, Liza Kindred has literally put the term "fashion tech" on the map.
In an industry where the technology behind online shopping changes faster than we can change clothes, Liza Kindred and her monthly Third Wave report is the go-to database for info about e-commerce companies. "I love fashion, but I love technology more because it's changing the world," said Kindred. Her soon-to-be published book, The Third Wave of Commerce: How We Buy Now, chronicles 21 new, innovative and/or disruptive business models, from nail polish you can rent, to computers you can wear.
"WHEN I'M RESEARCHING A COMPANY, AND I GO TO THE LEADERSHIP PAGE AND IT'S A SEA OF WHITE MEN, I GET REALLY DISCOURAGED."
Liza's first business was a clothing boutique. After it failed, she worked as a freelance fashion editor and a fashion and photo stylist, then she ran the business side of a small technology company. From there Liza became managing partner at Lullabot, one of the top open source, interactive development and design agencies in the world. "Technology just fell in my lap," Liza said. Lullabot's content management platform, Drupal, is the framework behind robust and complex sites like WhiteHouse.gov, Martha Stewart, MSNBC and the Grammy's. "Right now, Drupal powers seven percent of the web. It's bigger than WordPress," Kindred said.
Traditionally the fashion landscape has been controlled by a handful of designers. Today technology is not only creating online communities of like-minded fashion bloggers and consumers, but it's changing the ways they purchase. Technology, like 3D printing, is also changing the way everything from fashion to cosmetics is manufactured. In the bigger picture, technology is changing the way we look at what is, and what is not, fashion.
"In a lot of ways, fashion and technology have become one in the same. When I was in school, the brands I wanted were clothing brands like Guess jeans, Benneton shirts and Esprit bags. Now my daughter's that age and the brands she wants are iPhones, Nintendo DX and iPads. Even though they're technology, they've become fashionable."
Liza Kindred is interested in merging online and offline. "I'm working on putting together a popup store of the future. I'm also obsessed with what the magazine of the future is going to look like, which is why I'm excited to be working with 1010ParkPlace. And I'm finishing my book!"
In a lot of ways, fashion and technology have become one in the same.
Tweet This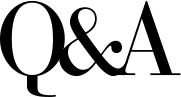 with Liza
MOST IMPORTANT SURVIVAL SKILL
I enjoy making something out of nothing. Just because something doesn't exist in the world doesn't get me down. In fact, I find it exciting.
WHAT EMPOWERS YOU
My network of friends and loved ones, because no matter how bad I'm feeling about something, they always have my back.
THROWS YOU OFF YOUR GAME
I am much more sensitive to sexism than I wish I was. When I'm researching a company, and I go to the leadership page and it's a sea of white men, I get really discouraged. I've spent 10 years in the world of technology, and I think it's getting worse, not better.
MOST DARING
I am more afraid of mediocrity and not doing exciting things than I am of failing at them. My first business failed. I was a single mom; I was $100,000 in debt, and I had no job. In some ways I'm grateful because I know I can survive.
GREATEST ACCOMPLISHMENT
My daughter. She's so nice. She's such a great teenager! My daughter's friends are really good kids, too. I think teenagers get a bad rap.
ASPIRE TO
I'm still trying to sort it out. I definitely have some goals about financial independence and free time, but I'm not married in a specific way to get there. I just want to do work I love and work with amazing people.
ROLE MODELS
The past couple years I've had a great group of advisors, including Kelly Hoey and Manish Chandra who runs PoshMark. I get a lot out of reading autobiographies like Ted Turner's and Richard Branson's. He's definitely someone I look up to. He has failed so many times, and it doesn't matter.
COMPUTER OR MOBILE
I reject the premise of the question! The Internet is about to be in everything. If we can figure out the best way for those devices to talk to one another, without us having to do anything about it, that's where it's going to be.
RECHARGE YOUR BATTERIES
I always want to be laying on a blistering beach somewhere, with my eyes shut, listening to the sound of the ocean. I feel like my whole life is trying to get back to a beach. Everything else is just what's happening in-between.
GUILTY PLEASURE
Bergdorf's. I felt really guilty after my last trip to Bergdorf's.
FALL OR SPRING
Spring. I get so happy when I can feel the sunshine on my arms. Something about sleeves that makes me feel uncomfortable. I wear blazers over a sleeveless shirt.
FAVORITE DESIGNERS
The ones I'm able to afford. I wear a lot of Helmut Lang and Theory, but I do like to be able to indulge here and there in Alexander McQueen.
MISSING FROM YOUR CLOSET
I need a sweater makeover. In my advanced age, I've realized I only want to wear cashmere, because everything else is itchy, so I want to get rid of everything that's not 100% cashmere.
DEFINITION OF LUXURY
Time
GO-TO OUTFIT
A pair of pointy toe stiletto pumps, baggy jeans, white tank top and a Helmut Lang blazer. Every day.
BIGGEST SPLURGE
I recently bought a pair of Chanel boots at Bergdorf's. I was at the Apple Store early one morning, and there were all these ladies lined up outside of Bergdorf's. It was bitter, bitter cold, and I asked what they were doing. They were waiting for the doors to open so they could be the very first to see the Chanel show markdowns, and from that point on, I felt obligated. I'm going with you!
DRUG OR DEPARTMENT STORE
I never go to drug stores, but I don't go to department stores much either. I buy at hippie places because all my makeup is organic, paraben-free.
LIPSTICK OR EYELINER
Lipstick! I've tried to teach my daughter that red lipstick covers a multitude of sins.
CAN'T LIVE WITHOUT
Red lipstick
BEAUTY ROUTINE
If I'm not leaving the house, I do not put on my face. If I leave, I put on a full face so everything from foundation to Mac's "Russian Red" lipstick. It makes you want to wear a big fur hat and drink vodka.
FACELIFT OR BOTOX
Well hopefully if you do enough work along the way, you won't have to do anything.