My granddaughter is 17-years-old and a new, high school senior. Just a few years ago she was teased and came home from school sobbing. I couldn't help but wonder where fifth-grade little girls learned to be so mean, and if those same girls are as cruel, now that they're nearly adults?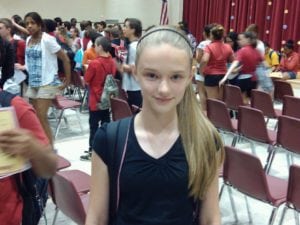 While I can't control a group of teenage bullies, I can help my smart, independent girl manage how she reacts to their cruelty. My concern is that she isn't mature enough to understand the importance of her reactions.
Forty-two-years-ago I was 17, the wife of a sailor and the mother of a brand new, chubby baby girl. Becoming a wife was exciting; moving from the suburbs of Philadelphia to Chicago was an adventure and becoming a Mom was life altering, but none of it matured me.
My grandmother told me you're mature when you've learned to respond to unpleasant things appropriately. I know the exact minute that happened for me.
It was in the maternity ward at the North Chicago Naval Medical Center. The woman in the bed across from me was chatting with her friends. She looked over at me and said, loud enough for me to hear, "Some babies are so ugly, and their mothers are so dumb, you just don't know what to say to them." They all looked over at me and laughed. One was a nurse who was supposed to be taking care of me.
It was so tough not to cry in front of them. Instead I smiled and said, "I can't imagine what could have hurt some women so deeply that they can't help but lash out and hurt others. I feel sorry for them. I hope your baby girl grows up never having to experience the pain caused by such sad, mean women." They all huddled and snickered.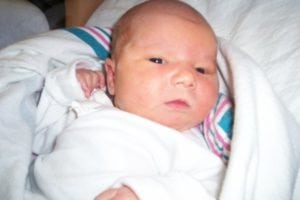 I walked my beautiful baby back to the nursery and went into the bathroom and buried my face in a towel and cried. That day I decided I would always respond to mean people with kindness, or I wouldn't respond to them at all.
She called me dumb.
I was always a straight A honors student, but I was more committed than ever to continuing my education, and I would keep going until there was nothing left to learn. That woman has no idea how much her inexcusable behavior changed me for the better that day. I can only hope she eventually matured, but I doubt it. Sadly, little girls usually learn to bully from the significant women in their lives, and the cycle of bad behavior is continued. I've often thought of, and worried about, that baby girl born the same day as my daughter. Did she learn to bully from her mother?
My granddaughter will be fine. She has strong role models. My wish is for her to enjoy being young for as long as possible and that she's always kind, especially to those who need it most.