My grandmother used to have an elegant boutique in a suburb of Boston. She had beautiful taste and an eye for gorgeous clothes. Her store was divided into three areas: Dresses, Casual Wear and a Baby/Children's room with the most adorable clothes!
I remember salesmen coming to the store and showing her their line of "Resort Wear." It's a term that makes me think of her lovely store.
Spring is a few months away, but for those that are heading to a warmer climate for vacation, it's not too early to think Spring clothing.
Color Me Beautiful
Do you remember the book Color Me Beautiful which helped you decide if your coloring was Winter, Spring, Summer or Fall? I wrote about it on my blog awhile back. It truly was wonderful advice on how to select the right color for your skin tone.
We all know that certain colors look better on us than others. If I put on a beautiful shade of pink, I can't help but feel bright and cheery.  Shocking pink is one of my best colors. It's all about finding the right shade that works for you.
Resort Wear Colors for 2016
I was excited to see the colors for Spring 2016. Trend Council gave them names such as Ultra Pink, Marigold and Blue Mint. They all look great on their own but I love them paired with bright white.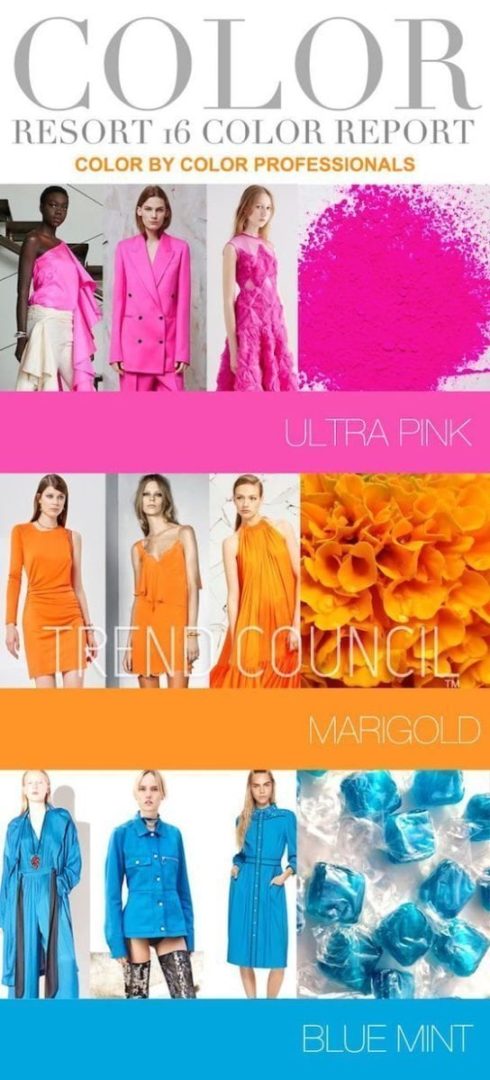 There is something for everyone in these color interpretations for Spring 2016. Whether you look good in bright or muted hues, you can find the right color for you. If you love a certain color but it's not ideal for your complexion, use it in an accessory such as a purse or shoes. Here are some great color boards to inspire you for your spring wardrobe.
Spring Fashion Trends | Blue and Green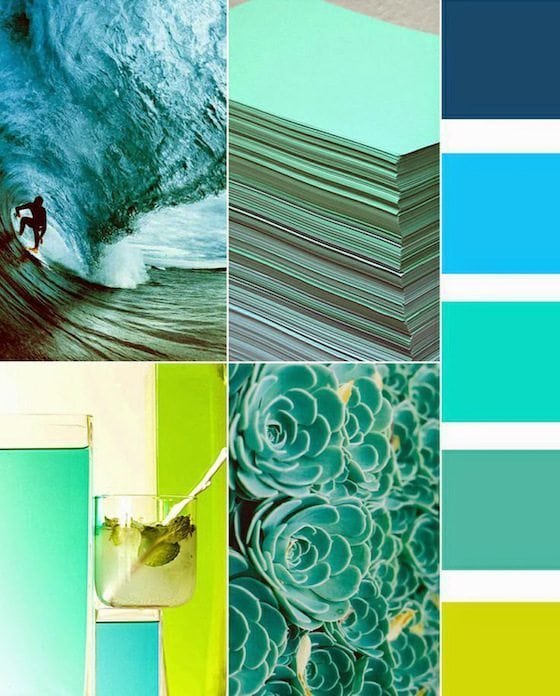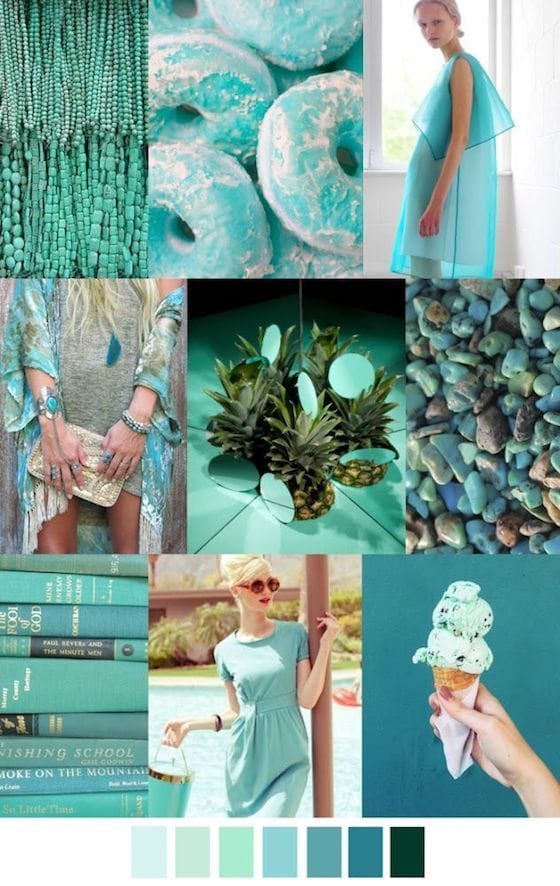 Spring Fashion Trends | Orange and Pink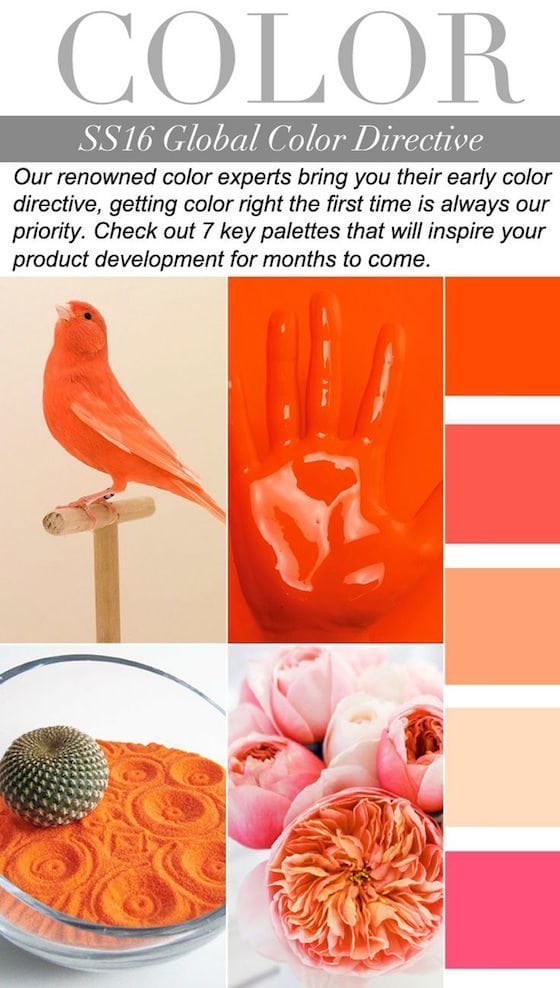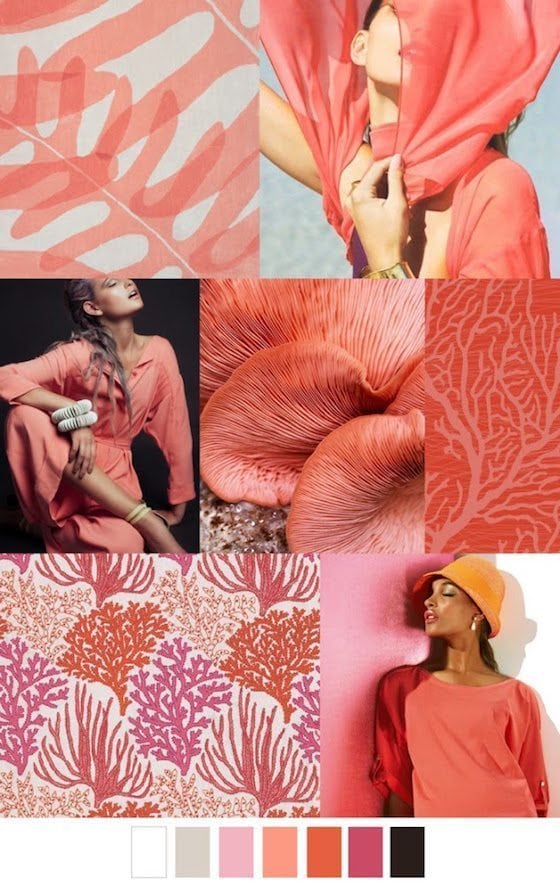 These interpretations for spring colors were right on target.  Following are several pieces from Neiman Marcus' Spring Collection.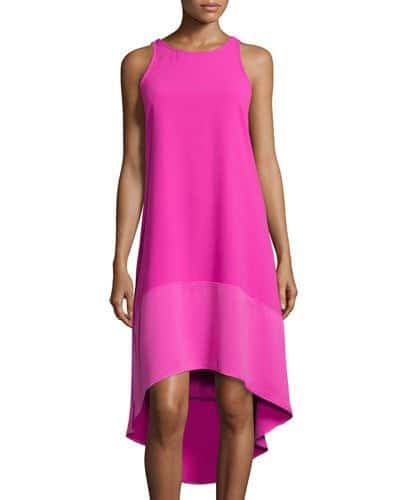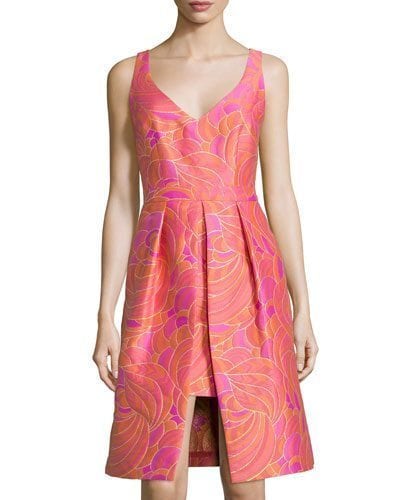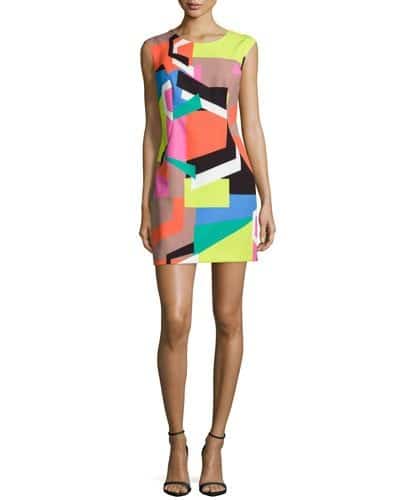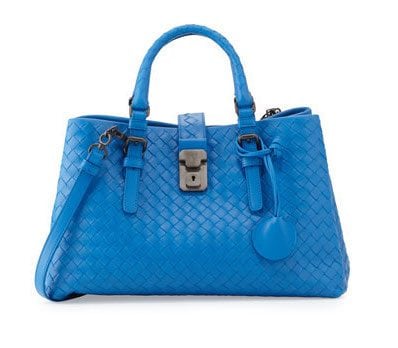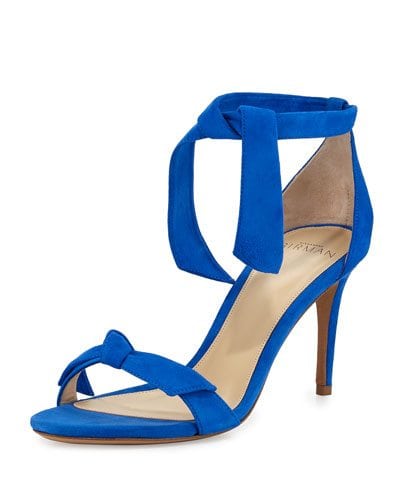 Which of these colors will you be wearing this spring?