Comfortable clothes are becoming increasingly important as I get older. I love style, but give me comfort too! Here's a super comfy outfit you can dress up or down and easily transition to fall by adding a jacket. There's lots of flow and stretch, so you can bend, move and even eat a big meal without feeling constricted.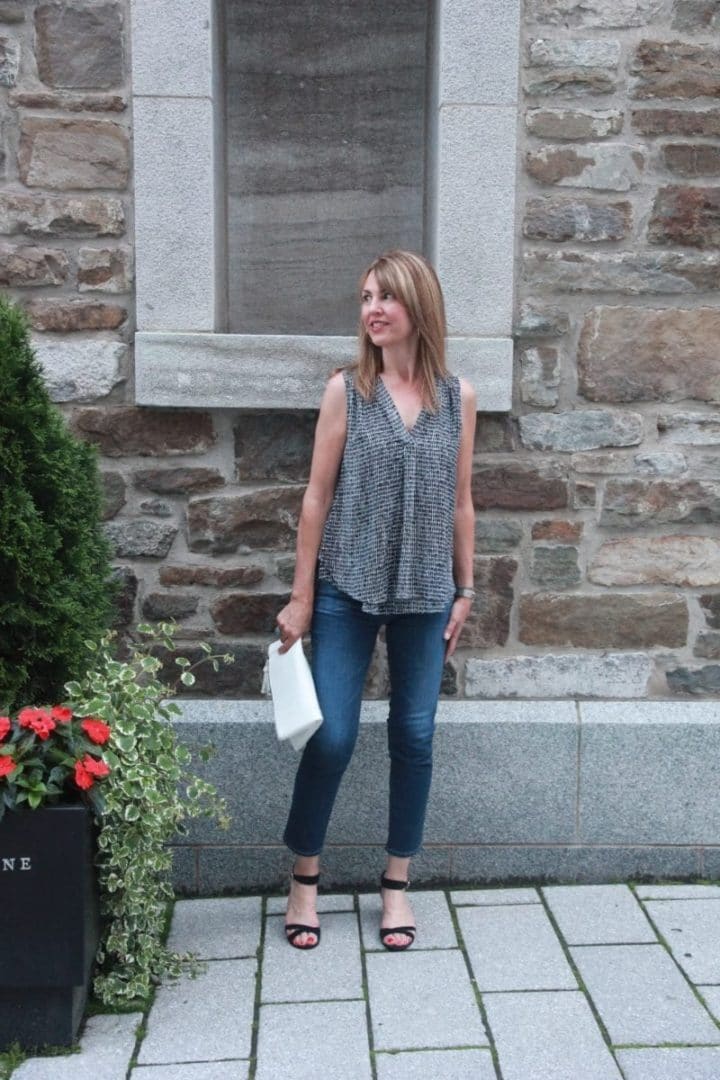 I'm a fan of these AG jeans because of the mid-rise, ample stretch and versatile ankle length… easy to wear flats or heels.
I paired the jeans with a flowy black and white print top that has an extra layer of fabric. Nothing see-through here.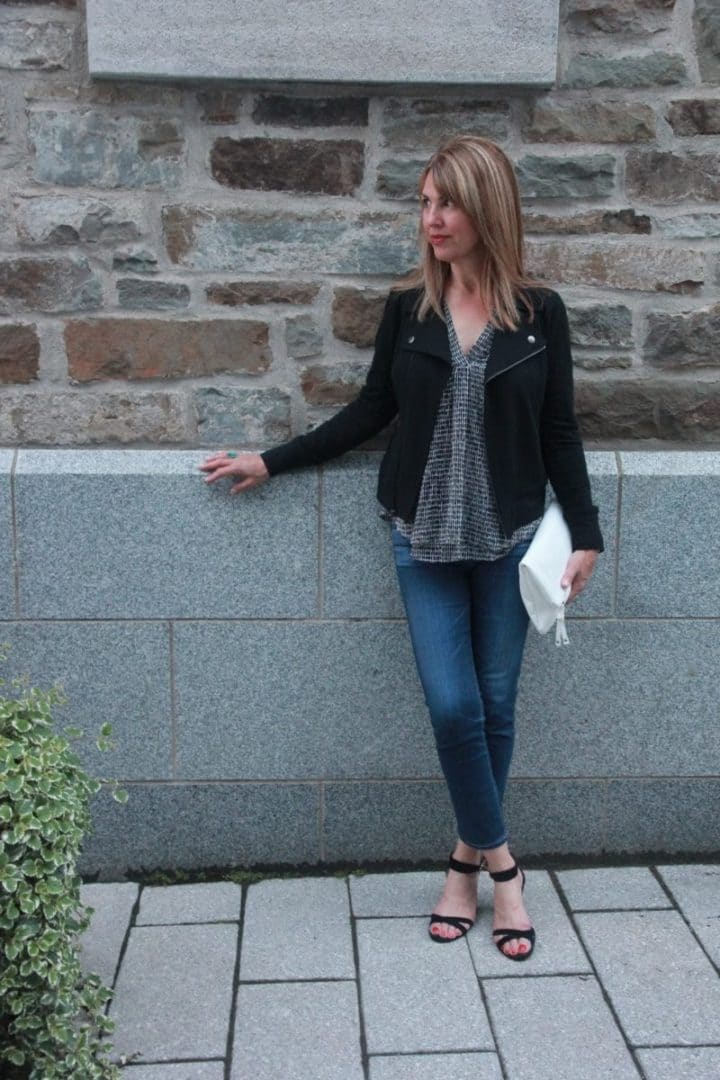 A fitted jacket adds polish to any outfit, not to mention extra coverage and slimming power. This black soft-knit moto style jacket is a wardrobe staple. I wear it with everything from jeans to a dress.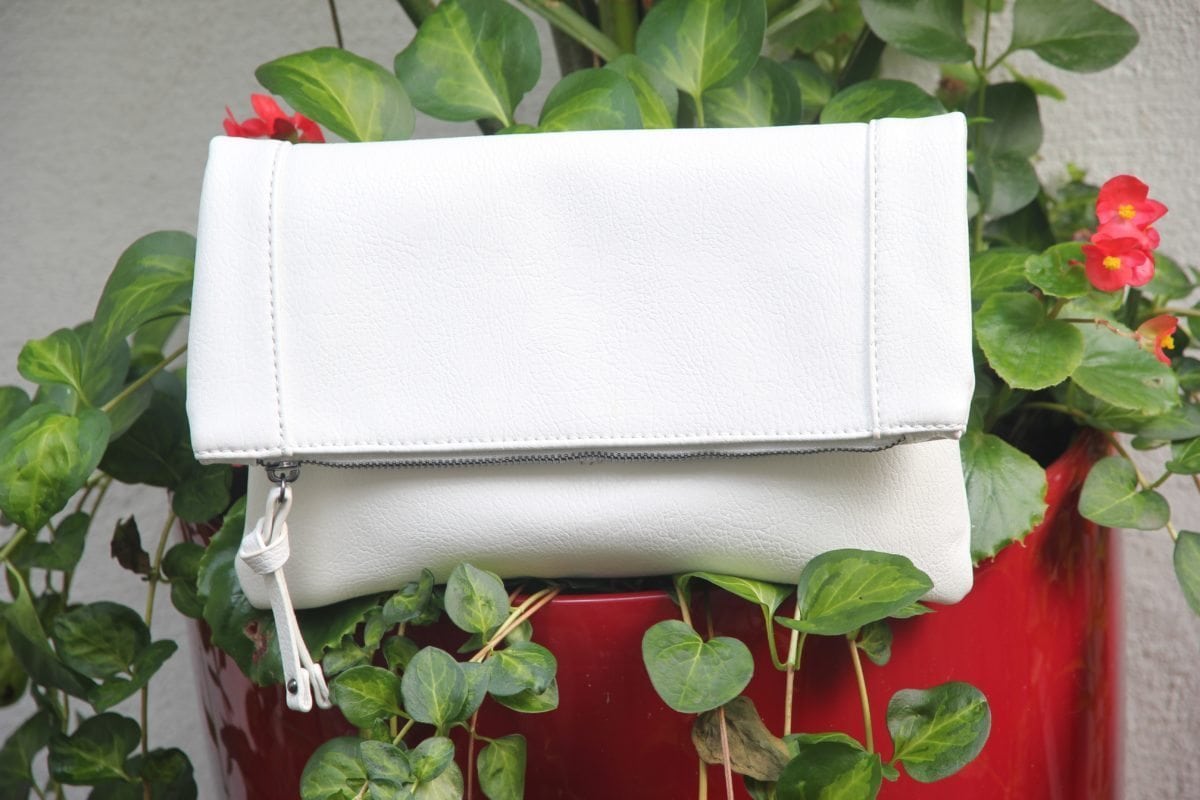 Generally I don't spend a lot of money on a white bag because it shows every little stain. Here's a similar inexpensive style.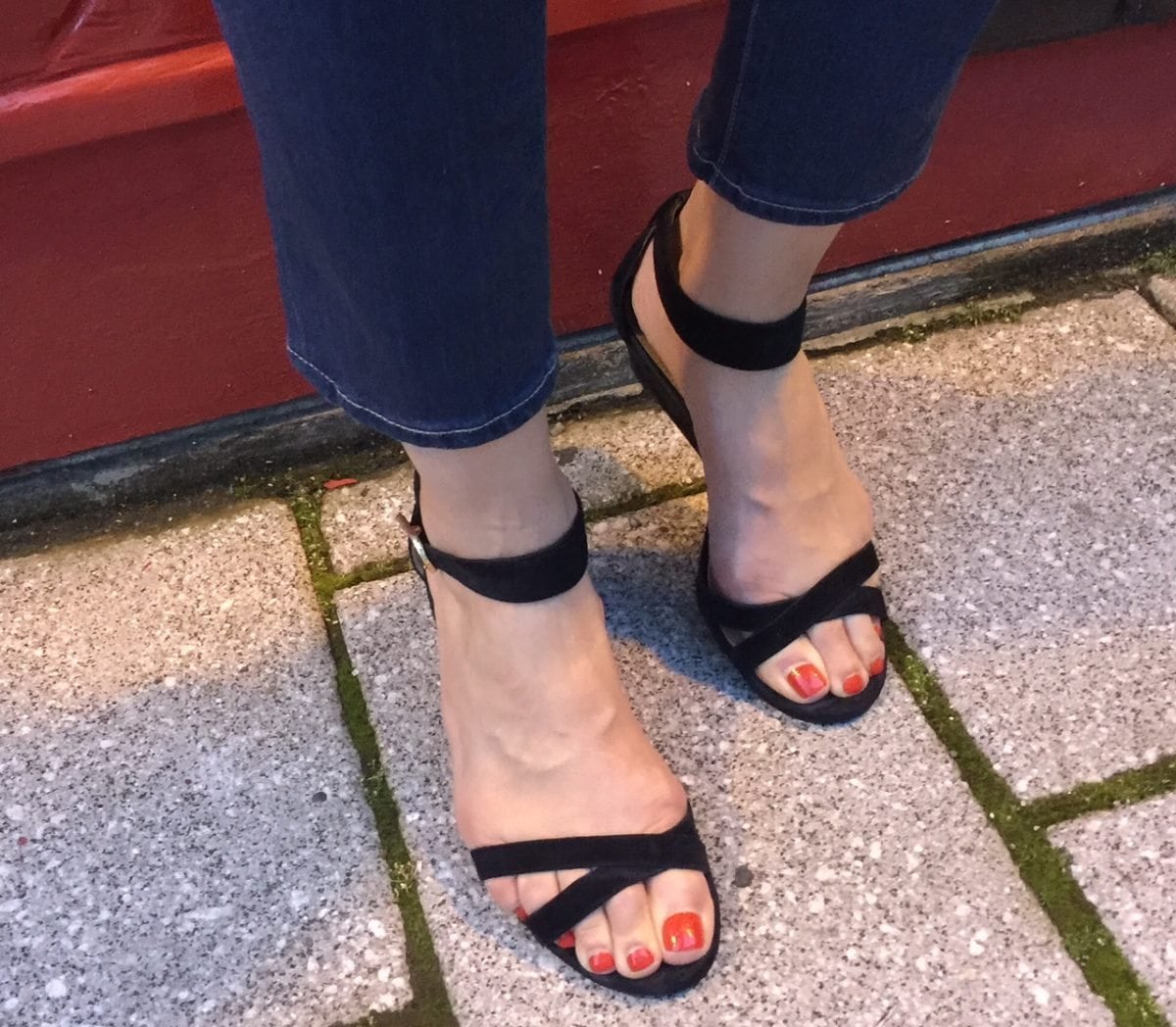 These suede low wedges make for a more "walkable" alternative to heels (similar HERE).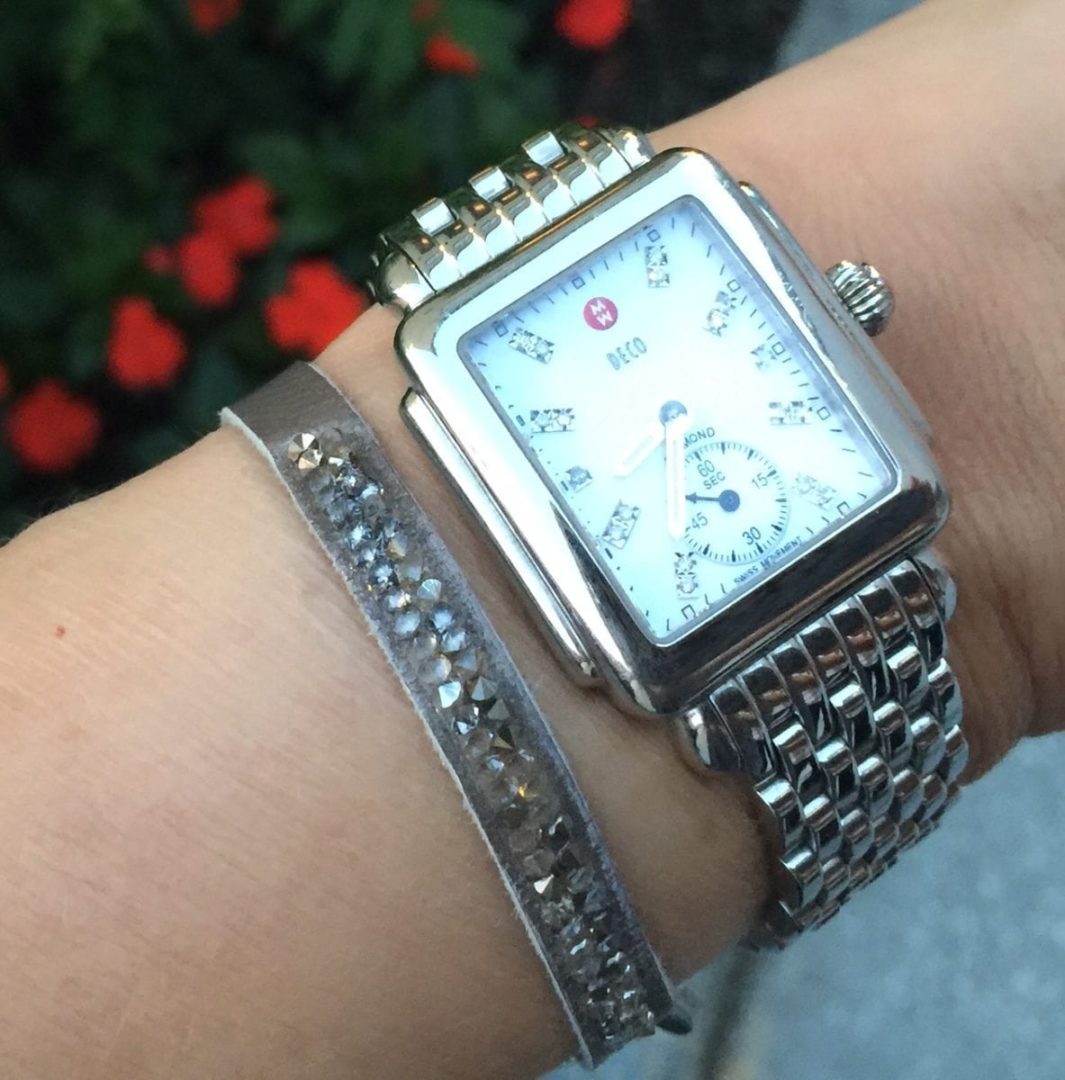 Usually I don't over-accessorize… less is more these days. My Michele watch was a gift from my husband. I wear it with everything. Here I've paired with a leather-embellished bracelet (similar HERE).
And there you have it… A simple, yet chic and COMFORTABLE outfit!
XO Susan