There's only so long you can complain about an issue without doing something about it. For several years I've been bemoaning the ever-widening landing strips on my scalp. My hair's so thin, even the invisible man couldn't hide in there. When I point out the vast shiny spots, my girlfriends put on their sunglasses to block the glare and say, "I don't know what you're talking about. Your hair looks great."
I finally decided to take my thin, receding hairline by the roots and find a solution.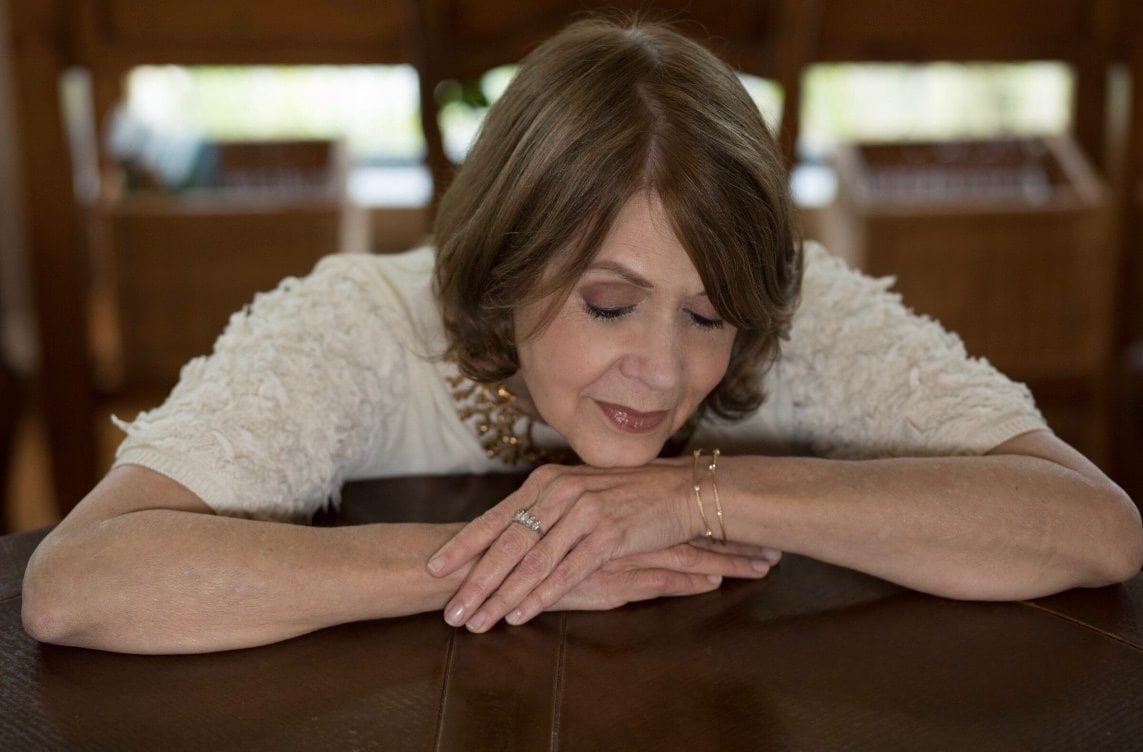 Again, this photo doesn't give an accurate look at my thin hair and how it just hangs flat against my head. We should have shot me straight on, but we were hoping to show the landing strips. Even they don't look bad because earlier in the day I'd covered my grey with some root coverup powder… I know all the tricks! PHOTOGRAPH BY JENNIFER DENTON.
Thirteen years ago I underwent eight rounds of chemotherapy for breast cancer. As a result I lost every hair on my body. Until the hair on my head grew out, by a couple of inches, I wore an acrylic wig. At the time I thought my wig was better than some I'd seen, but it still looked like a wig. In the last couple of years the quality of wigs and hairpieces have improved to the point you can't tell.
Until recently I didn't realize how many of the high-profile women I meet are wearing hairpieces. When I told my New York celebrity hairstylist, Juan Carlos Maciques, I was tired of fighting bald spots, he suggested I see Helena at Helena Collection Wigs.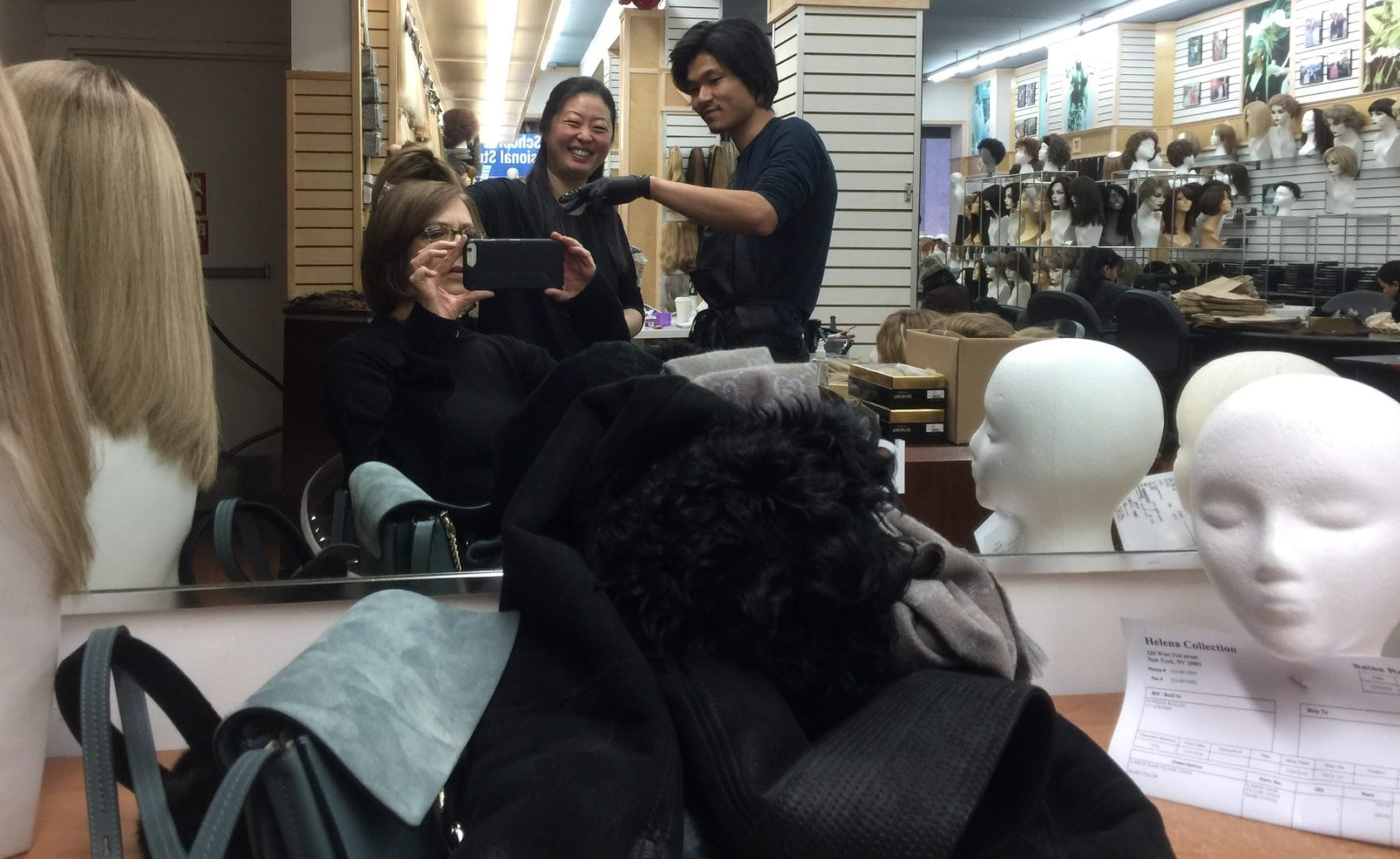 ME, HELENA AND UTAH
Helena instantly knew what I needed: a small human hair, top piece. The base that clips into my own hair is 4.75″ by 2.25″ inches. Very small. The base is also see-through so it looks like my scalp. Since I keep my hair mid-length, Helena trimmed it just a bit. Then Utah, the creative director and genius colorist, matched the human hairpiece I bought–perfectly–with my own hair color. Truly amazing!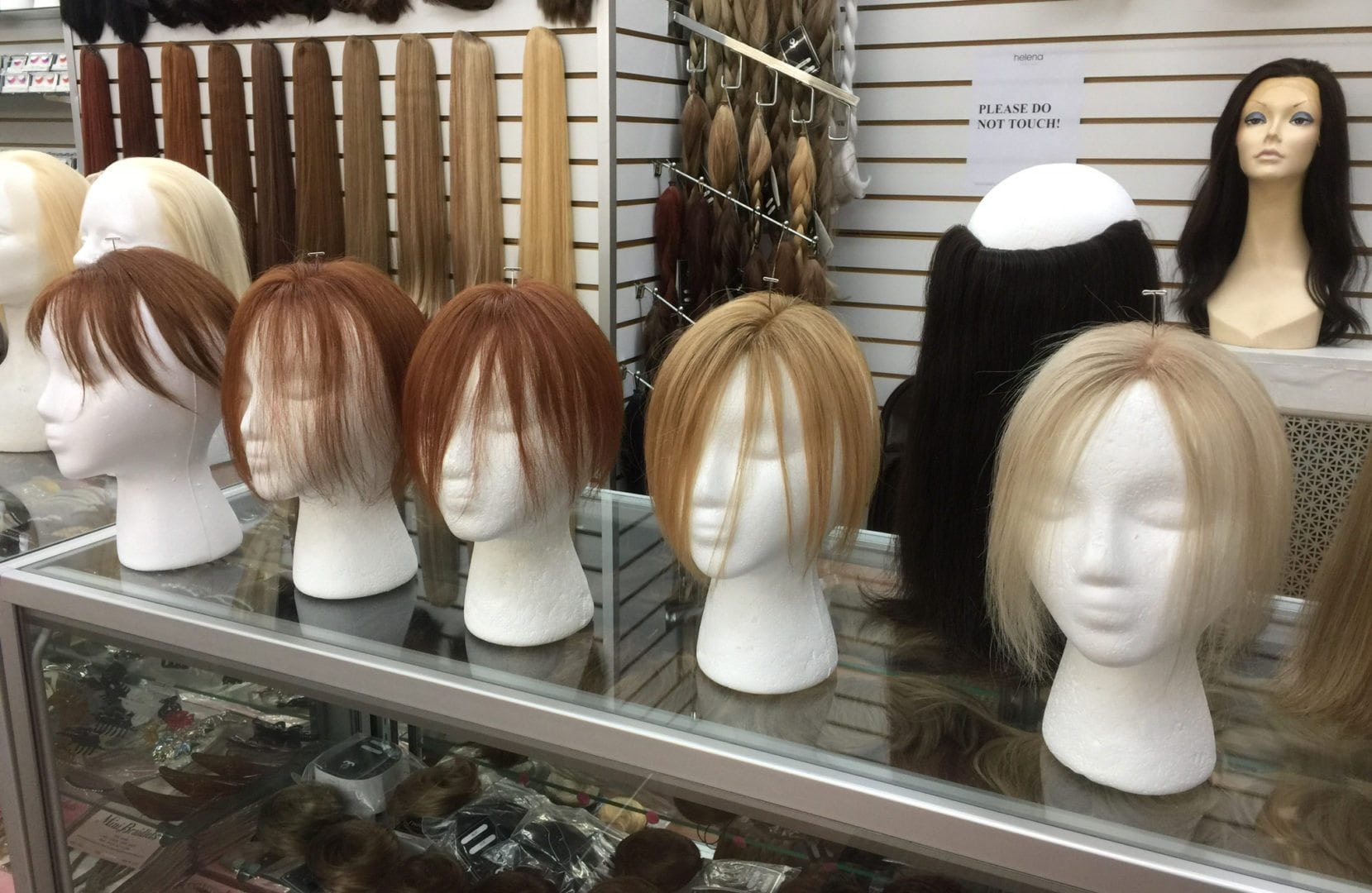 THE SAME KIND OF TOP PIECE I BOUGHT, HAD TRIMMED AND COLORED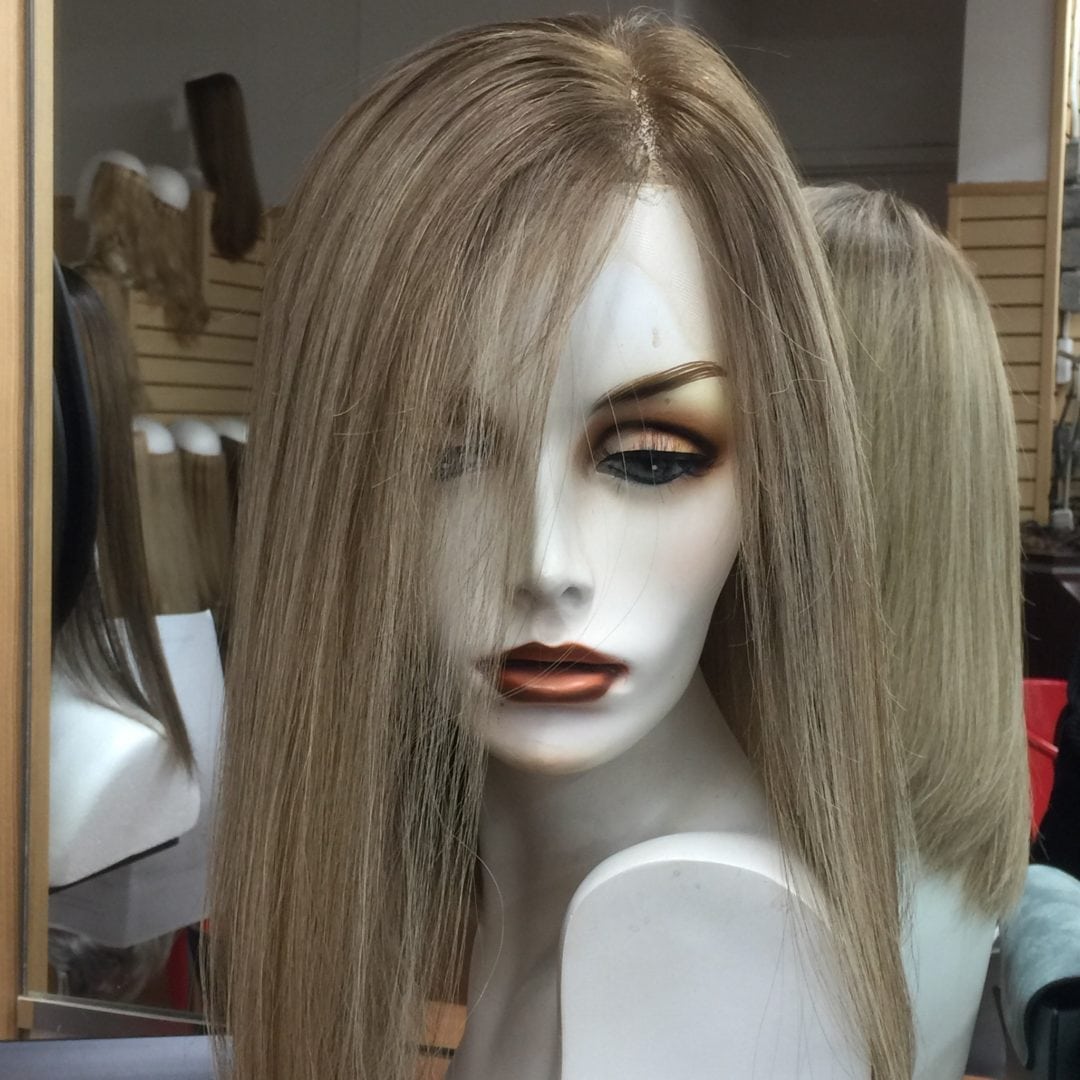 A FULL LIGHTWEIGHT WIG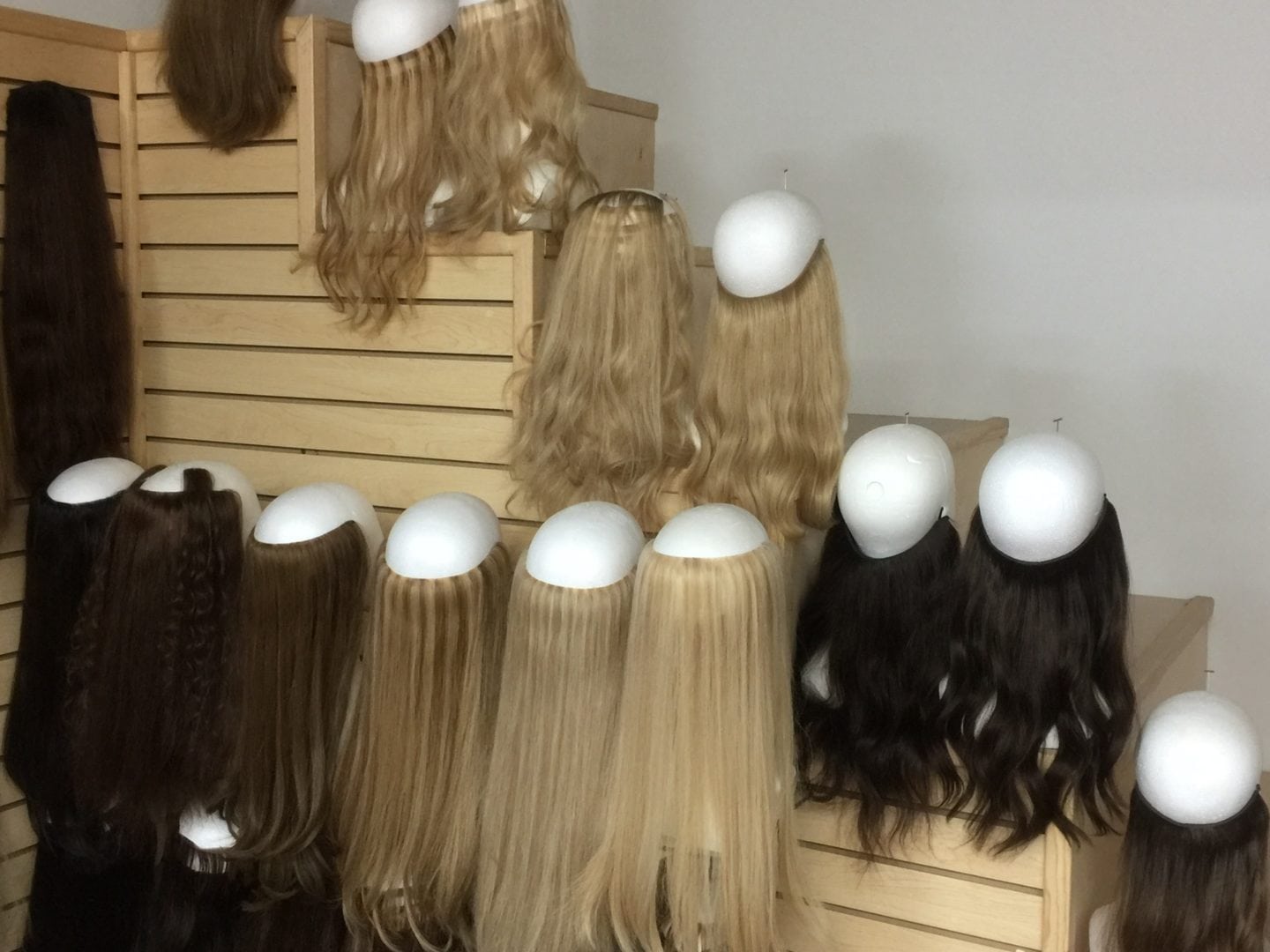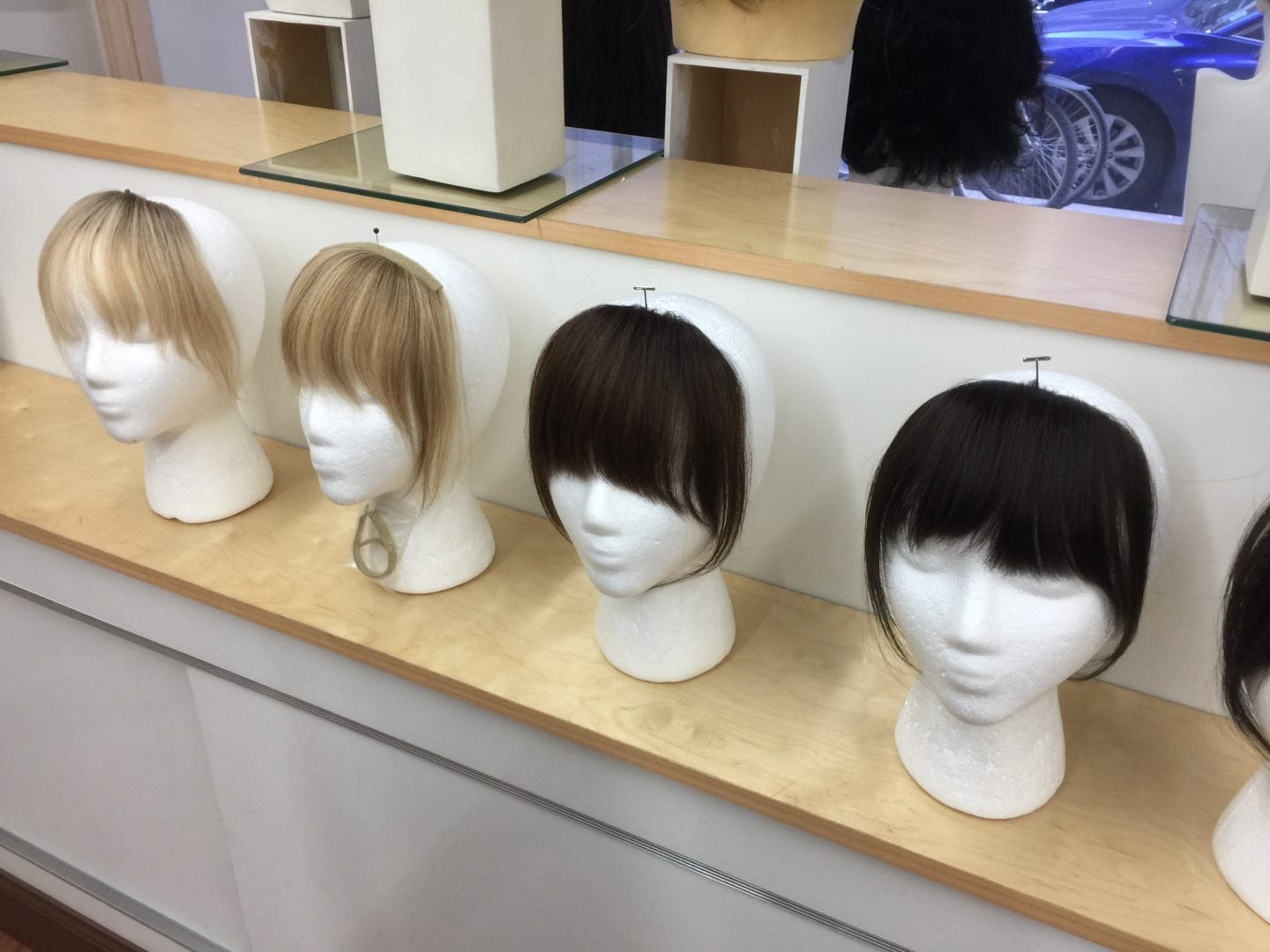 BANGS ONLY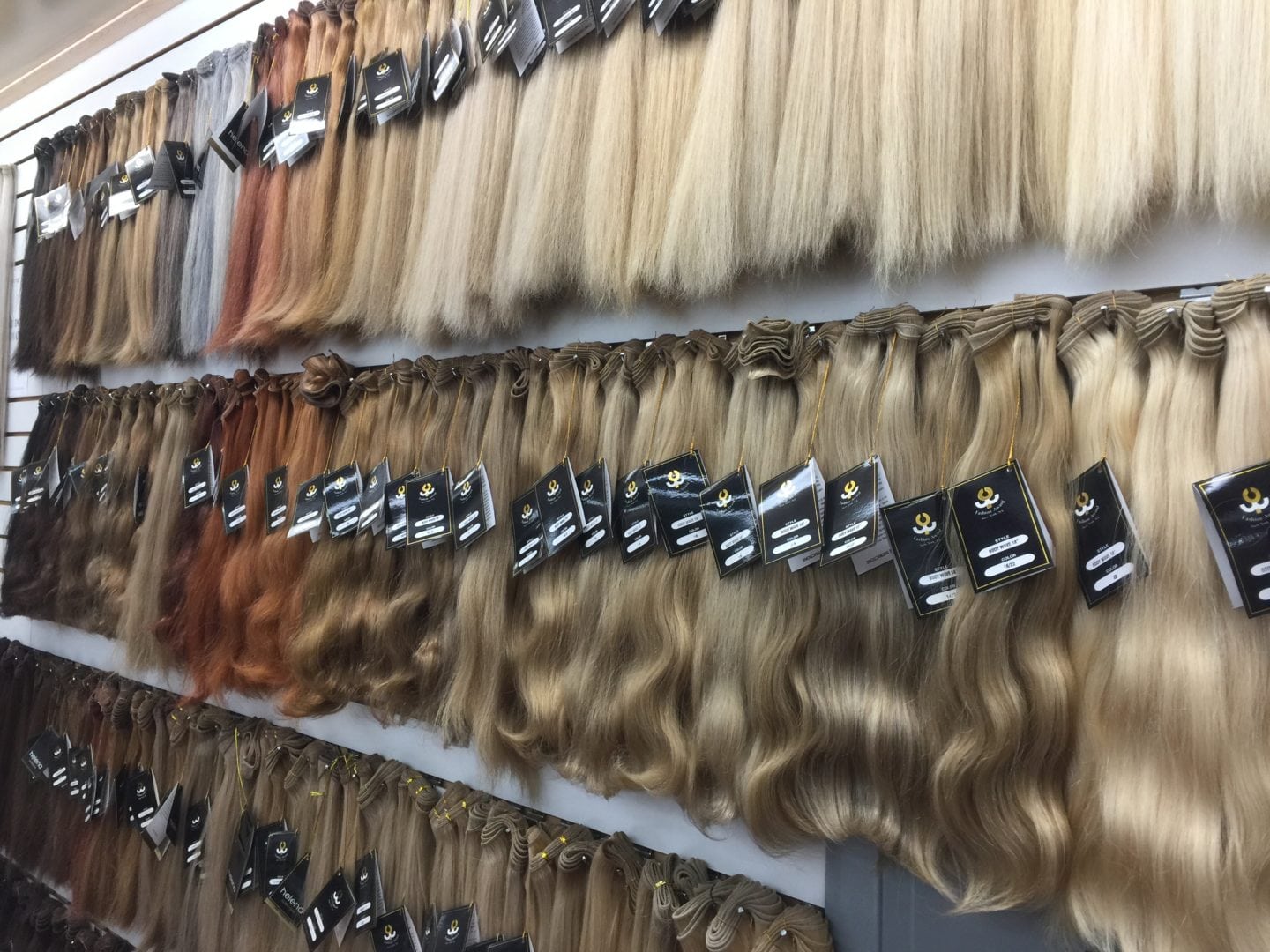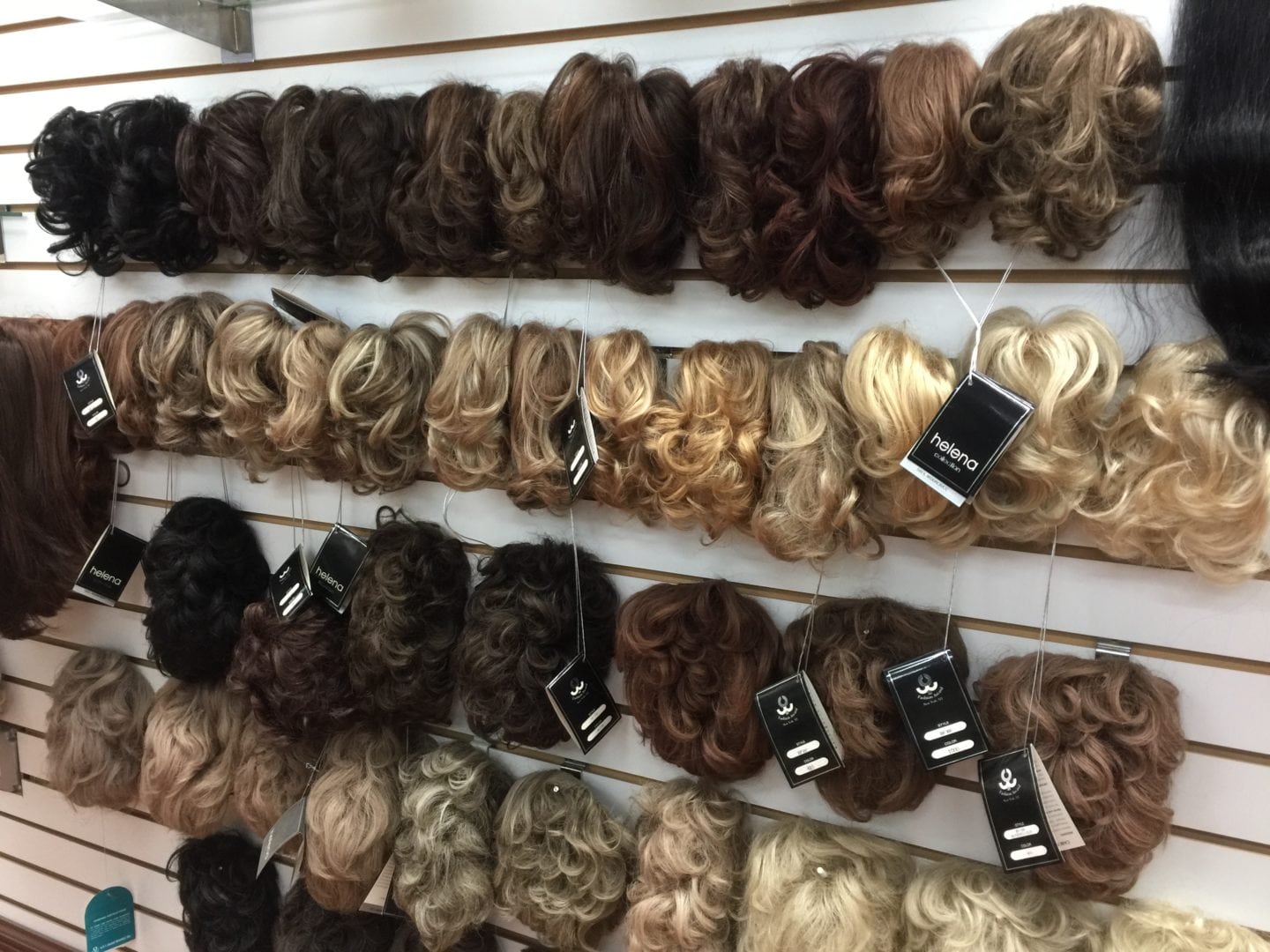 LARGER HAIRPIECES THAN THE ONE I BOUGHT
Helena's hairpiece is the best option for me. Since I'm allergic to most drugs–even chemotherapy–I'm going to pass on Rogaine, plus if you don't keep using it, your hair stops growing. Then there's Biotin… According to Dr. Margarita De L. Teran-Garcia, assistant professor of nutritional sciences at the University of Illinois, there's not much scientific evidence to support the theory that biotin–alone–is the only element necessary to help promote hair growth.
It was raining the day Jennifer and I took these photos, so my own hair is sticking out from the humidity.
While many women cruise through the effects of decreased estrogen and menopause with a thick, full head of hair… my mother didn't do that and neither am I. I'm grateful Juan Carlos referred me to Helena and her fabulous hairpieces.
I wish I'd done this a long time ago… Someday I may be saying that about Botox!