Like most of us I've faced a lot of tough times in my life. I've given up my power and my voice more than once. I loved a man I should have left—he almost killed me—but instead of learning from my mistake, I did it again. I loved another man I should have left sooner. And just when I thought I'd let go of the toxic patterns I seemed destined to repeat, I was taken, at gunpoint, in Guatemala.
There are some things you think you'll never survive, and when you do, you're certain you'll never heal, but I'm here to tell you that's not true.
For years spiritual gurus have told us "what we say to ourselves matters." That meditating can help rid ourselves of things that don't serve us well and put us in touch with the person we want to become, but how many of us believe this? How many of us have actually shut out the world and meditated by focusing on our breathing? And for those who've tried it, how many meditated on your breath the next day and the next, and the day after that, and how many are still doing it? In the process of writing my memoir, I've been reminded of how many times I've come to my own rescue because I learned to control my breathing, and that what I say to myself matters.
Breathwork and meditation have been the catalysts for peace and calm and transformation that have brought many good things into my life. We are as powerful, as brave, and as capable as we believe ourselves to be, but this belief starts with listening to our little voice and giving ourselves what we need.
Recognizing our worth and changing the path we're on can start with something as simple as getting still for 10 minutes a day.
If we don't then we're like the houseplant that's not often watered. It's alive, but it's not thriving. Its leaves become limp and turn yellow.
Every morning I take a break and listen to a 10-minute meditation on the free Calm App on my phone. It helps me focus on nothing but my breathing. If you've tried it, then you know it's harder than it sounds. When my mind drifts, Tamara Levitt, author and mindfulness instructor, reminds me to bring my thoughts back to my inhale and exhale and the little moments in-between. Mindful meditation, or breathwork, helps calm our nervous system. It gets us grounded and centered, and allows us to resume our day with a different perspective. Meditating on our breath breaks the repetitive cycle of negative emotions and self-talk and gives us the opportunity to reset to zero. Will it solve all of our problems? No, but the daily practice of centering ourselves is cumulative. It makes a difference.
I hope no one has to go through terrifying journeys like I have to realize they are their own water and sunshine, but when you "get it," it changes the lens through which you see yourself and the world around you. Never again will we say, "if only he hadn't," "if only that hadn't happened." Breathwork and meditation helps us become our single biggest ally, friend and cheerleader, and our path becomes clearer.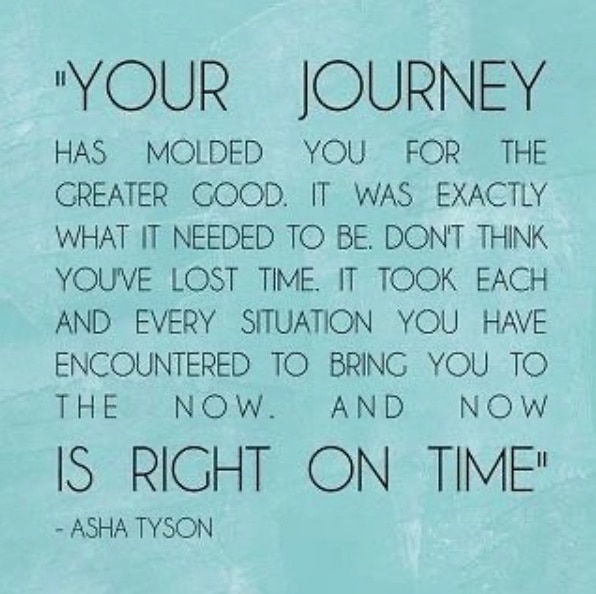 Everything we do is shaped by our beliefs and how we feel about ourselves. What we say to ourselves matters. Who would we become if we honored our needs? We have the power to change our lives and ultimately our place in the world, but like the plant that's ignored, if we don't get in touch with our inner self, it's a safe bet we're not going to get watered.