Who's your favorite style icon?
I  have many, but here are my five favorites: Jane Birkin, Kate Moss, Linda Rodin, Audrey Tatou and Ines de la Fressange. Occasionally I do a channeling post on my blog where I feature someone who inspires me.
It's a fun and challenging way to see if I can pull off their unique styles.
What makes someone a style icon?
1) They know who they are.  2) They're confident and/or have an attitude.  3) They know what they like and what works for them.  4) They look comfortable in what they wear  5) They aren't afraid to take style risks.
When is someone too old to be a style icon?
NEVER! Great style is ageless. My icons range in age from English actress and model, Millie Bobby Brown, who's 14-years-old, to Iris Apfel who's 96.
Why do we have style icons?
Everyone needs inspiration, even style icons themselves. There is nothing wrong with trying to emulate someone else's style. Our icons teach us about style. We can take what we like and discard the rest.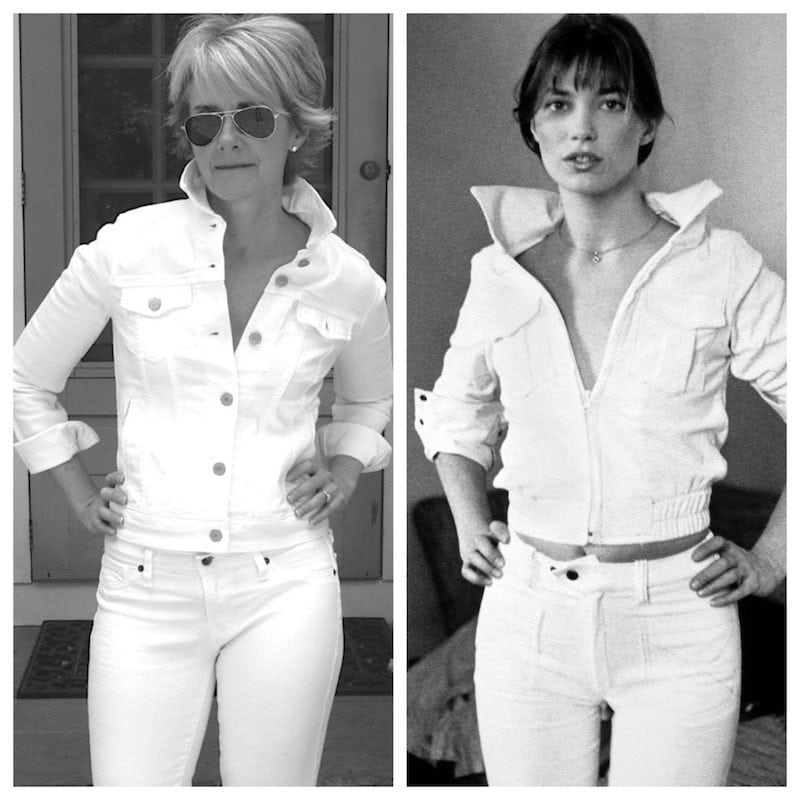 Who wouldn't want to channel Jane Birkin? In 1984, she had the iconic Hermès Birkin handbag named after her. At the time she was the "it" girl and the epitome of effortless style. Jane takes us to school on how to look chic with a white denim jean outfit and her always laissez-faire attitude.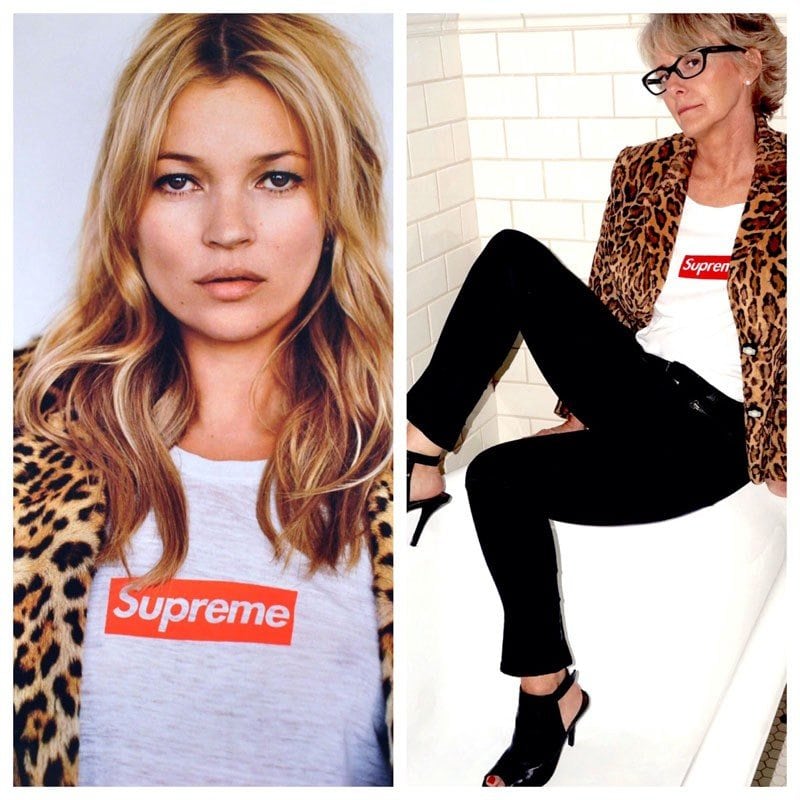 Kate Moss has been one of my favorites for years, despite the fact that we are years apart in age! Since the 90's, when she became a supermodel, Kate has made a name for herself as a style icon. She has a knack for mixing vintage with edgy, loves leopard and has the personality to match. Kate's style is an inspiration to ALL ages. So next time you think twice about wearing something Kate would wear… think again.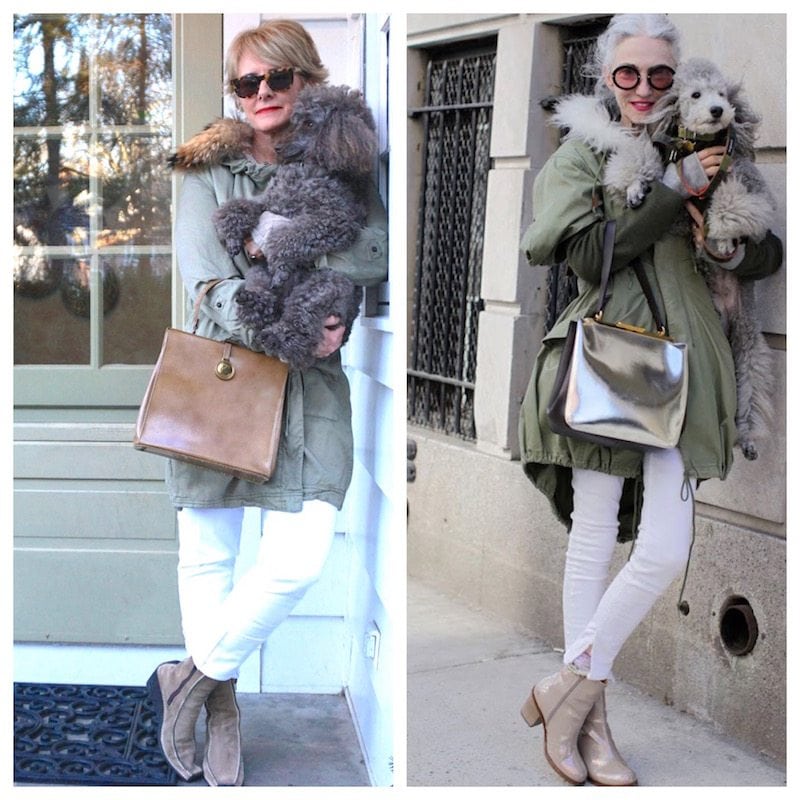 I adore Linda Rodin. She was a stylist for most of her life. She has her own skincare line called Rodin Olio Lusso and just recently came out with a brand new lipstick line. Not only is Linda known for her great style, but she is known for her signature look – red lipstick, tinted glasses, lots of denim and her beautiful grey hair. The most endearing thing about Linda is she loves dogs, and she is rarely seen without her adorable poodle, Winky.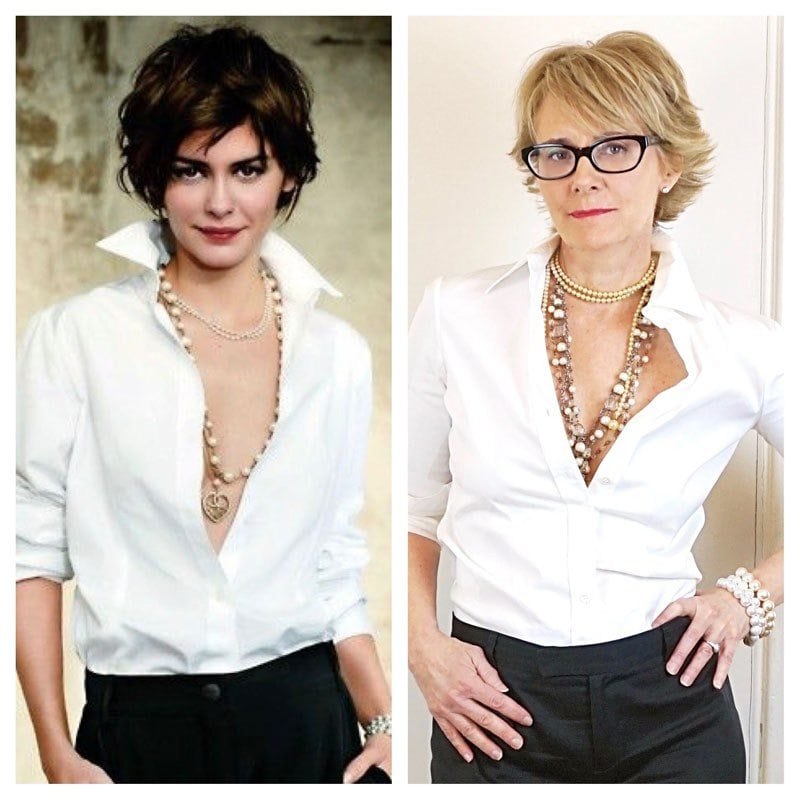 I have always admired Audrey Tautou for her style and her acting. Her French style is classic, alluring and graceful. She favors Chanel flats, red lips, and white blouses. If you haven't seen her in the movie, Coco Before Chanel, you must. I've watched it many times.

Ines de la Fressange is well known for her French fashion sense. She was a very successful runway model, Karl Lagerfeld's muse and the face of Chanel. She is the epitome of elegant effortless style, and three years ago she opened her own boutique in Paris. For those of you interested in casual French style, Ines' book, "Parisian Chic," will not disappoint. My copy is dog-eared, I've referred to it so much.
Borrow from the best, draw on someone's style you admire, and make it yours. "Imitation is the sincerest form of flattery!"