I'd be willing to bet that almost every woman over 50 has experienced the not so subtle shift that happens when men no longer give us the eye. Many of us feel like we've blended into the woodwork. If we want to be that woman who still has it going on, then for starters… We need to believe we are that woman.
Here are six tips to becoming that woman.
NO GRANDMA PANTIES: Even if you're the only one who sees them, great lingerie helps define your mood and your confidence before you walk out the door. I'm not talking about thongs… eeew… but full panties with invisible grip edges that feel silky and… What about a leopard print?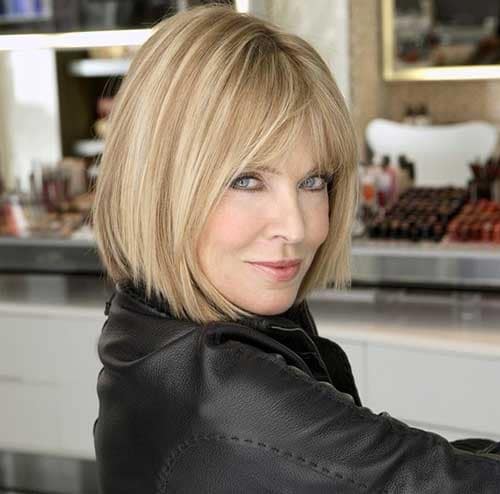 My friend and celebrity makeup artist, Sandy Linter, in NYC.
UPDATE YOUR MAKEUP: Book a consultation with a makeup artist. (If you're near NYC, LA or San Antonio… Let me know. I can tell you who to call.) Go to an upscale department store like Neiman's, Saks or Nordstrom's. Walk around the cosmetic department until you find a woman whose makeup you like and then ask her advice… Preferably not a young woman because they don't understand older skin, no glitter, etc. Tell her you'd like a new "daytime look." Don't just nod your head and swallow everything they tell you. However…
It's a double-edged sword. Don't be afraid to tell them that look's not for you. At the same time, don't be afraid to try something new.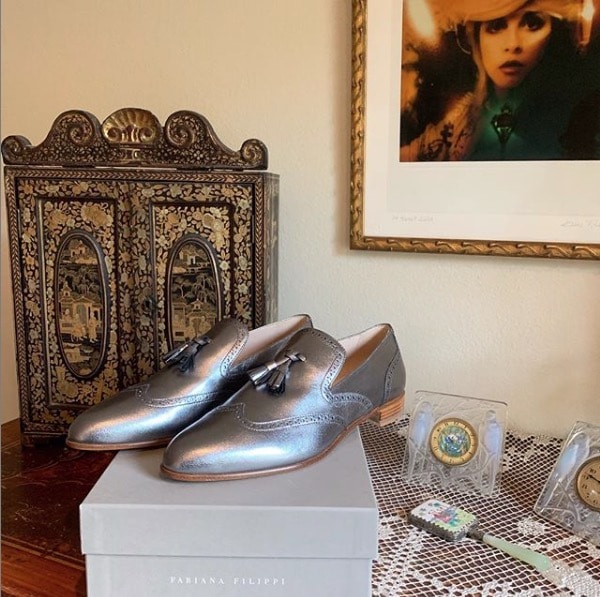 ALWAYS WEAR ONE THING WITH A WOW FACTOR: It could be a fabulous leather jacket, a pair of silver oxfords or a striking statement necklace… They can take blue jeans and a white shirt to a whole new level, plus they're a conversation starter.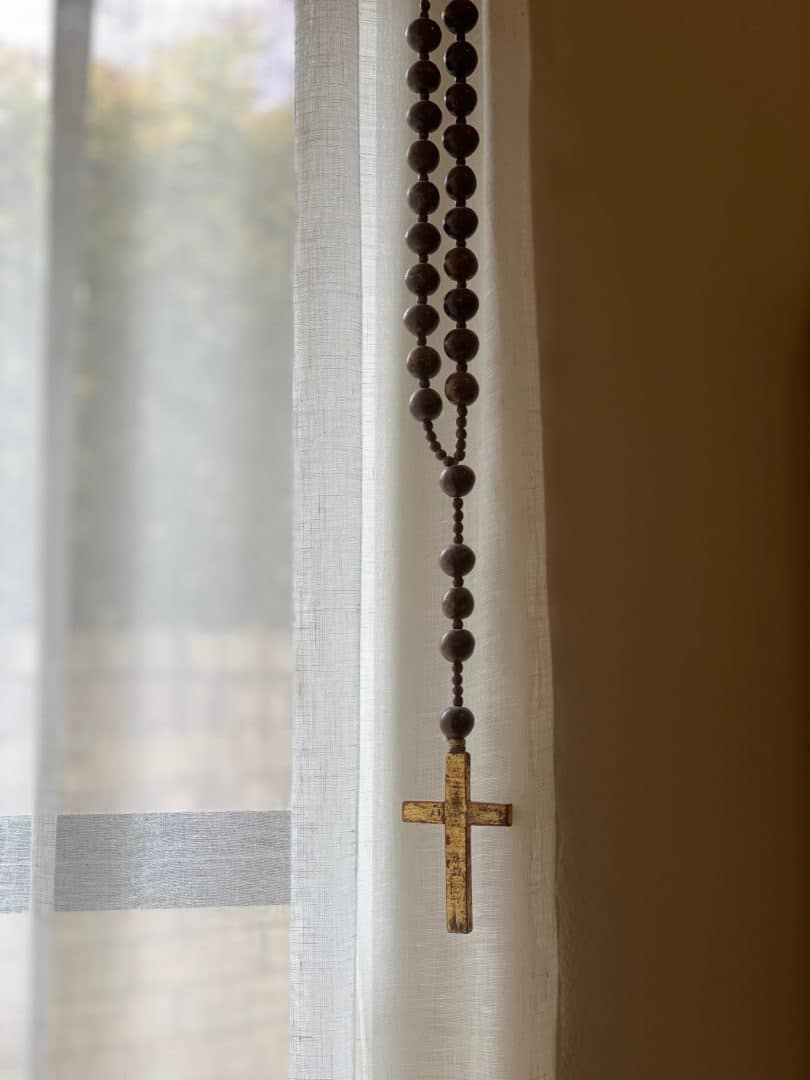 Like the oversized gilt and wooden rosary beads that usually hang from an iron rod in my bathroom. The full rosary is 66 inches PLUS the cross and the last few beads are another 10 inches. A friend and I went to a local jazz club, and I wrapped the rosary beads around my neck several times like a scarf with the cross hanging down. Women of ALL ages stopped me on the street or came by our table at the club to ask me about it. They LOVED it. 
DITCH THE BIG BAG: I know I've said this before, but nothing says "older woman" like a big bag. Confident, hip women carry small to medium-sized bags, not totes that let you stuff them full until they become lopsided and lumpy. Big bags also add bulk, something most of us don't need. And if you're still carrying a paper calendar in that big bag… Go digital. You'll never go back.
LEARN TO USE YOUR CELLPHONE: A continuation of "go digital." Instead of pulling out paper pages from a big bag, women who carry their boarding passes, hotel reservations, concert tickets, etc., on their phones are perceived as younger than they really are. And it's so much easier. You can also post these events to your calendar, add them to the "wallet" on your phone and set alarms for when you need to leave for dinner, etc.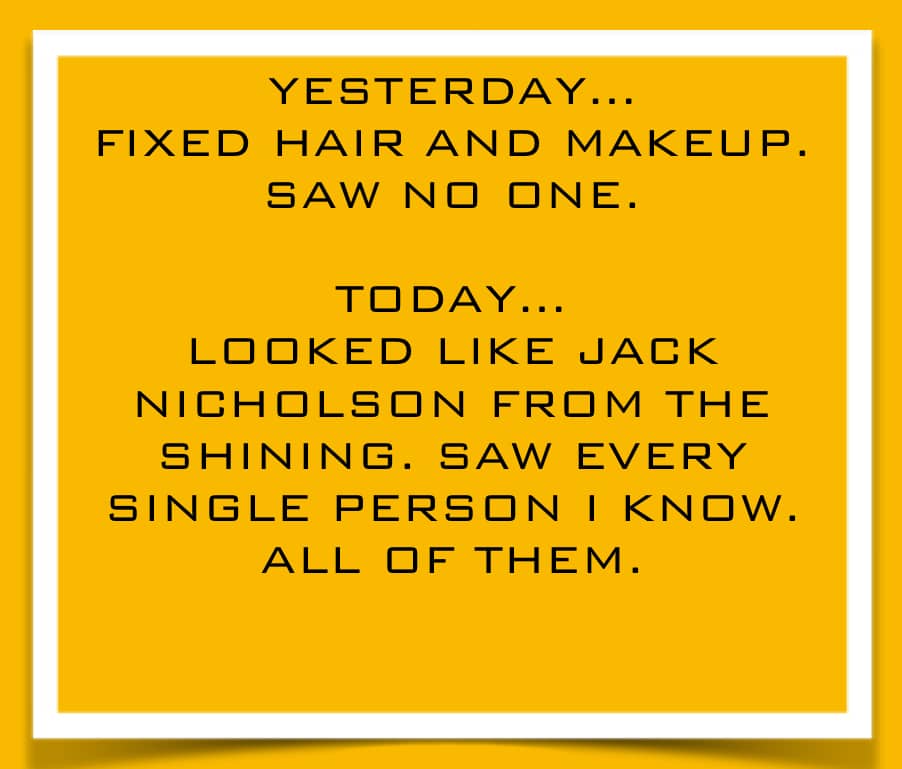 DON'T SAVE YOUR BEST FOR "LATER": I've read where women don't dress for men. They dress for other women. The fact is we should be dressing for ourselves. By dressing for ourselves I don't mean any old pants and sneaks when we go grocery shopping. Looking our best empowers us and gives us confidence, and that's not something we want to turn off and on like a light switch. This time in our lives we should be giving ourselves some loving attention.
The finish on our fenders may have faded a bit, but… 
We're smarter and more confident than we used to be; we're better able to articulate our wants and needs in an affective, nonthreatening manner, and we know what counts in life. 
Image by Pete Linforth from Pixaby
If there was a magic time machine and I could turn back the clock, I honestly don't think I'd be that Brenda, again. I like this Brenda. Other than thinning hair and some droopy jowls the main difference is now I'm better able to distinguish the things that matter from those that don't, and never again will I waste my time on the wrong people.