Many women over 50 say they feel invisible. While the cloak of invisibility is a real phenomenon, many of us forget to update our style, or if we do, we buy haphazardly with no thought about putting together an outfit instead of separates that just hang in our closet. It takes more than a great blouse and a pair of pants to have style. Regardless of your personal style, or your figure, here are seven tips that will give you that extra "je ne sais quoi."
A style that says we're vibrant and interesting, someone you'd like to know.
BUY A NEW BRA: When we gain or lose weight, we don't hesitate to buy a better fitting pair of pants, but do you update your bra as well? An old bra that's lost the elasticity in the straps, doesn't fit well, or makes our back fat hang out–the original muffin top–makes us look frumpy and older than we really are. When wearing a bra, ideally our nipples should align halfway between the top of our shoulders and our elbows. If your nipples are closer to your elbows… You need a new bra!

 
I never would have thought of tucking a leather top into a pair of pants, but paired with this cool belt it's fabulous looking! Such great style! Unexpected… Perhaps I should have added "Unexpected" to the list, like wearing a pair of red shoes instead of black ones.
PROPORTIONS: Don't wear a baggy top and baggy pants. They'll make you look heavier than you are, plus it's sloppy looking. If you're wearing wide-legged or baggy pants, pair it with a more form-fitting top or consider tucking a looser top into your pants. Some fashionistas only tuck the front of their top and leave the rest untucked. Sometimes that works… Sometimes it doesn't. On the other hand if you're wearing slim legged pants you can get away with a boxy or looser top.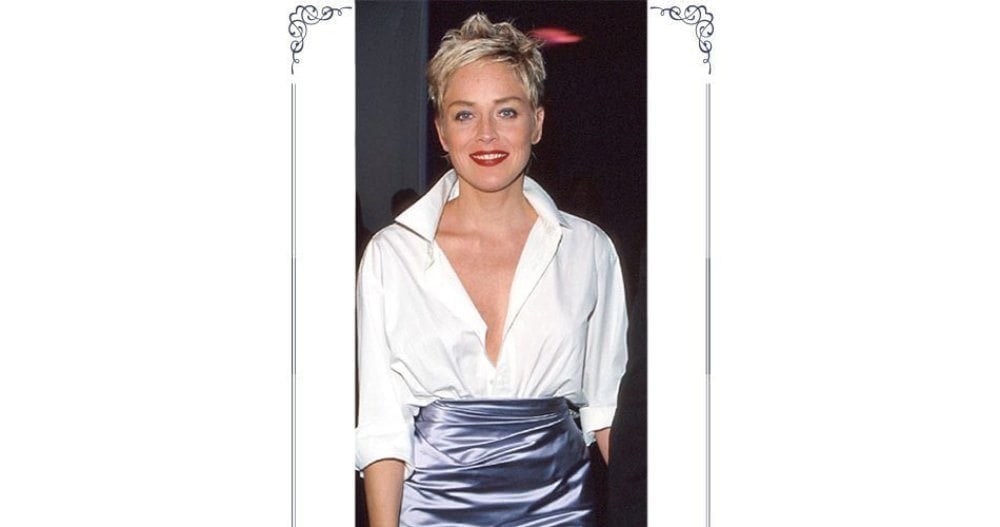 SHIRT SLEEVES: Sometimes all it takes to add some pizzaz to your outfit is to push your sleeves up to your elbows or neatly fold the cuffs back once or twice. It instantly adds that certain something that sets you apart from someone who's wearing the same thing but hasn't taken the time to style the sleeves. You can even wear a cardigan or a blazer over a blouse or slim fitting tee, but still fold back the cuffs or slide the cardigan up toward your elbows and let two or three inches of the slim fitting tee show.
LAYERING: Instead of wearing your favorite crewneck, turtleneck or tee by itself, try adding a crisp white shirt over it with the cuffs folded back and then add a blazer. If you're going to layer make sure your first layer is slim-fitting so you're not adding bulk.
BELT IT: Even though you're wearing something wonderful, sometimes all it takes to elevate an outfit from nice to great is a belt. Belts can make most outfits more interesting. Diane Keaton belts dresses and blazers, and it's one of the styling tricks that makes her a fashion icon.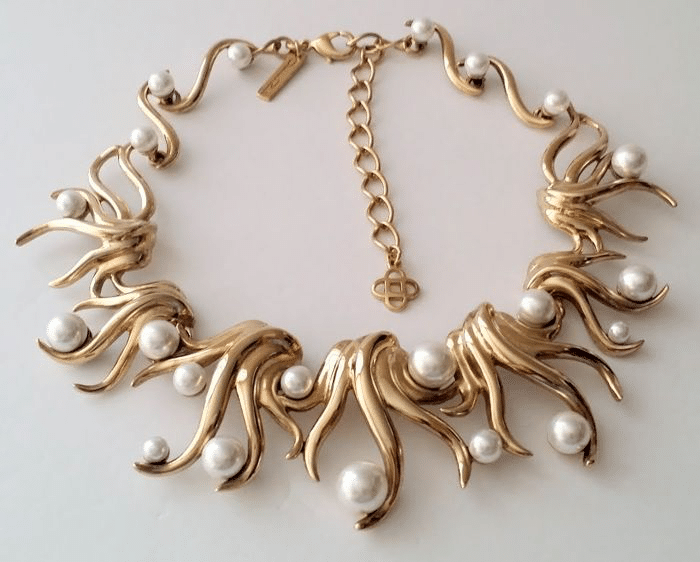 Look for a great piece of costume jewelry that lays nicely on your collarbone. Imagine this necklace with a long-sleeve white blouse, cuffs turned back, a great belt and a pair of jeans. Who knew blue jeans could be so chic?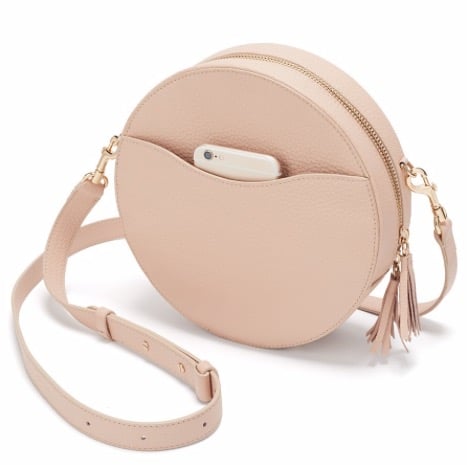 A circle crossbody bag adds flair to any outfit plus it forces you to leave the kitchen sink at home. 
UNIQUE ACCESSORIES: A unique necklace or handbag adds flair to what you're wearing. Handbags have become supersized and for some reason we feel compelled to fill them up with "stuff" and schlep them everywhere. Perhaps it's a throwback to when many women needed tissues, diapers, toys, snacks and meds, but our lives have changed. Unless you're traveling and feel like you absolutely need a bigger bag, consider downsizing. A smaller bag is easier on your neck and shoulders plus it shaves years off of your age and makes you look more put together.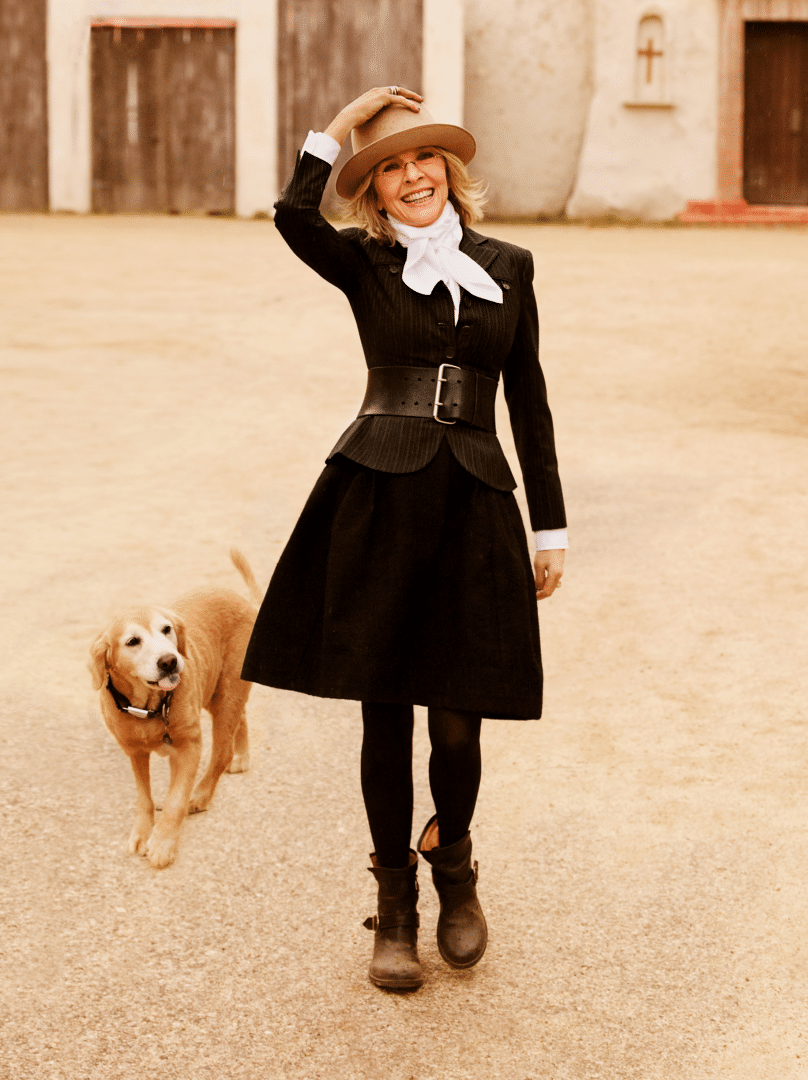 I want to be a woman who looks like she's confident in her own skin and is enjoying life, and if I'm not… I'm going to "behave my way there."
ATTITUDE: As we age gravity takes over. Our shoulders hunch forward and the corners of our mouth turn downward and our jowls sag. Attitude may very well be our secret style weapon to help combat Mother Nature. We can look like a fashion model straight off the runway, but if we don't remember to hold our shoulders back, stand tall and put a smile on our face, we might as well be wearing our cloak of invisibility.