One of my favorite women is someone I've never met in-person. Until we spoke on the phone, I've known Sandra Sallin only from the comments we leave on one another's blogs and Instagram accounts. Even so, her joie de vivre and determination to live life to the fullest, regardless of what's placed in her path, comes shining through.
"I feel the urge to do whatever adventure comes my way, now, while I can."
Sandra Sallin, 78, wasn't raised to be an adventurer, but she's determined and she knows how to take chances. Her parents escaped Russia before she was born so perhaps it's in her soul and part of her DNA. While she lived a protected life as a child, Sandy Sallin seizes life by the reins whether it's as an actress, a skier, an acclaimed artist or a gourmet cook—she studied with Jacque Pepin—plus she didn't start her blog, Apart From My Art, until she was 72.
Sandy was perfect for all of the commercials she was in like this one for Folger's Coffee.
Sandy as "Bubbles" in this Canada Dry commercial. You'll recognize a couple of the other actresses.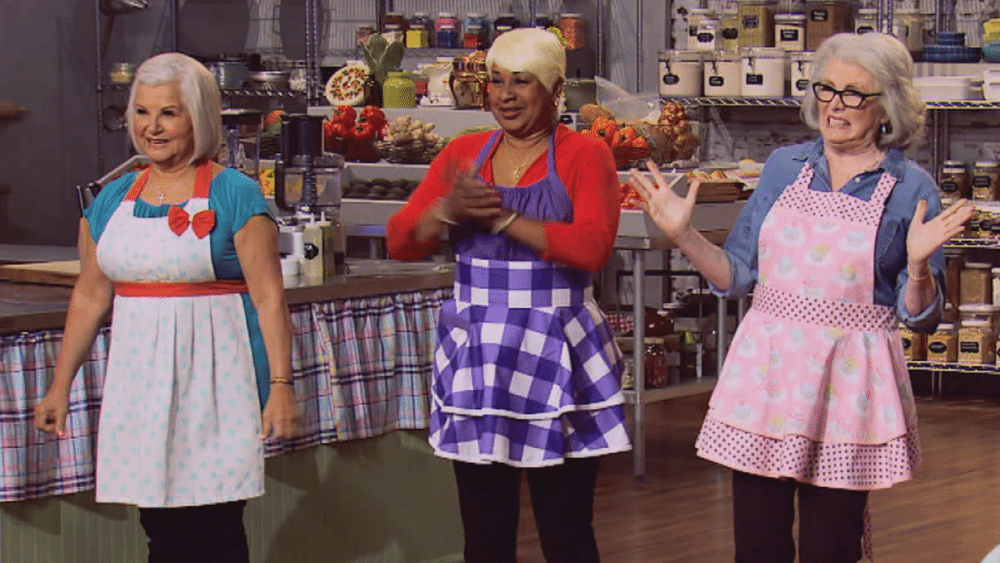 Sandy on the Food Network's Clash of the Grandmas.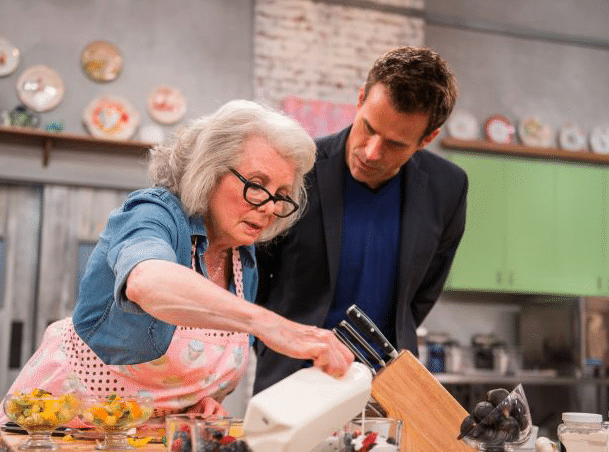 With the show's host, Cameron Mathison.
Two years ago Sandy Sallin was one of the contestants on the Food Network's Clash of the Grandmas. While Sandy's always been an adventurous woman, she's also had a debilitating fear.
Earlier this year, after her fourth, painful thoracic surgery—that took out ribs and severed nerves in order to remove rare, recurring growths on her ribs and near her heart and lungs—Sandy had an ah-ha moment.
"I'm brave. If I can walk in there and have these painful surgeries… I can do anything!"
It was at that moment she's kicked her fear of traveling to the curb. 
Sandy just took a trip from Los Angeles to NYC with her daughter and grandchildren. Because she was only two months out from her fourth difficult surgery in five years, Sandy was afraid she wouldn't have enough energy to keep up with them, but it was just the opposite. She had an overwhelming desire to go and see and do everything. Now she and her husband, Bob, are planning a trip to England this fall.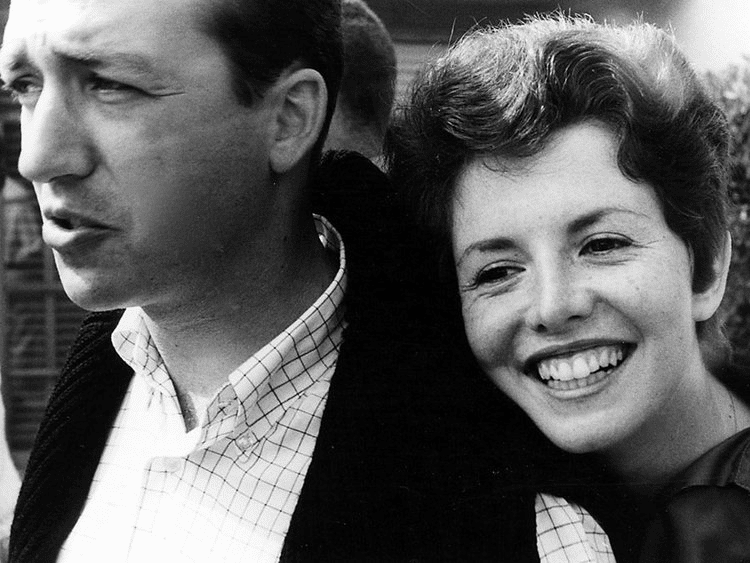 Sandy and her husband, Bob Sallin, Producer of Star Trek II: The Wrath of Khan and producer and director of numerous feature films, TV shows and commercials, including Tom Selleck's first commercial for Safeguard Soap.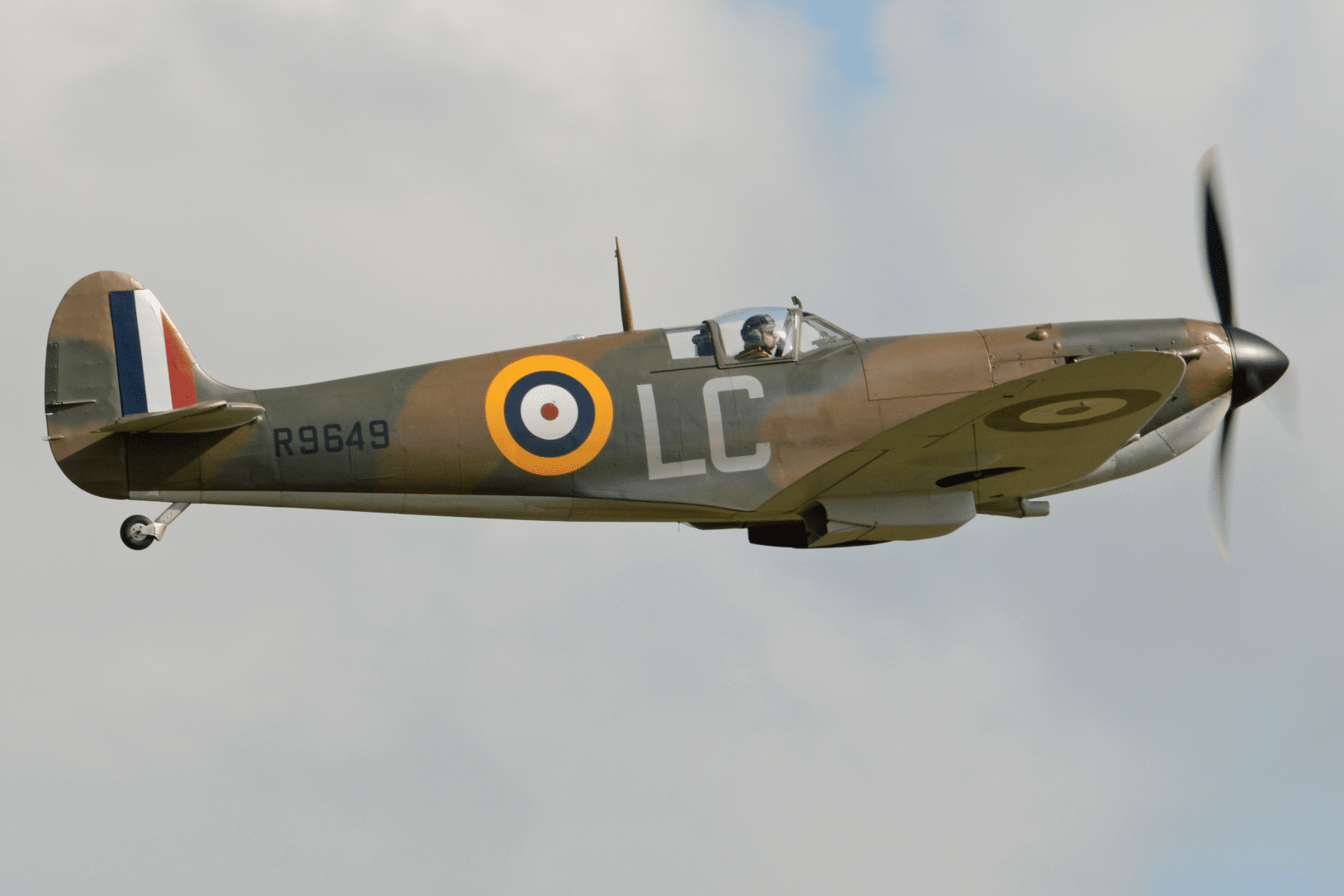 Bob Sallin has always loved the Spitfire, the British plane that won the Battle of Britain in World War II, and he's always wanted to fly in one. After her last surgery the idea of flying low over the cliffs of Dover spoke to Sandy as well so, this fall, both of them will take their turn, flying in the backseat of this historic plane. This from a woman who wouldn't ride on a roller coaster and was afraid of traveling and flying across the ocean.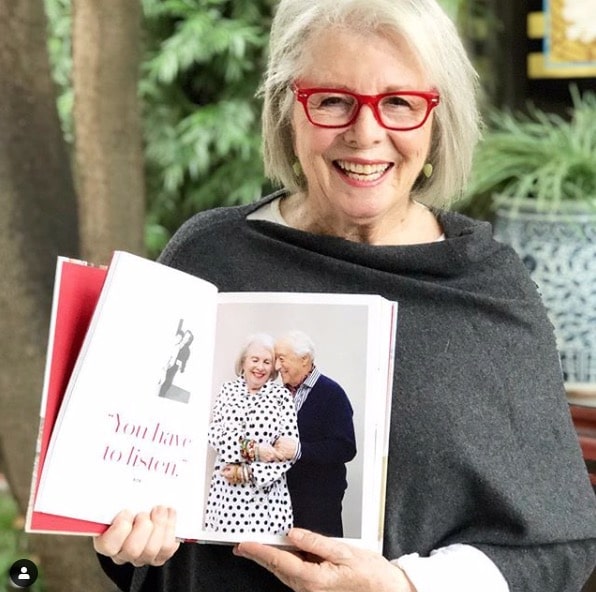 Sandy and Bob have been married and in love for 58 years! Ari Seth Cohen featured them in his third bestseller, Advanced Love.
On my last blog, Inspiration From Women Over 70, I mentioned Cher can hold a plank position for over two minutes. Sandy left me a comment: "Before my last surgery I was doing three planks for 45 seconds each. I was just beginning. Now I need to start all over again." Somehow I don't think starting over will discourage her.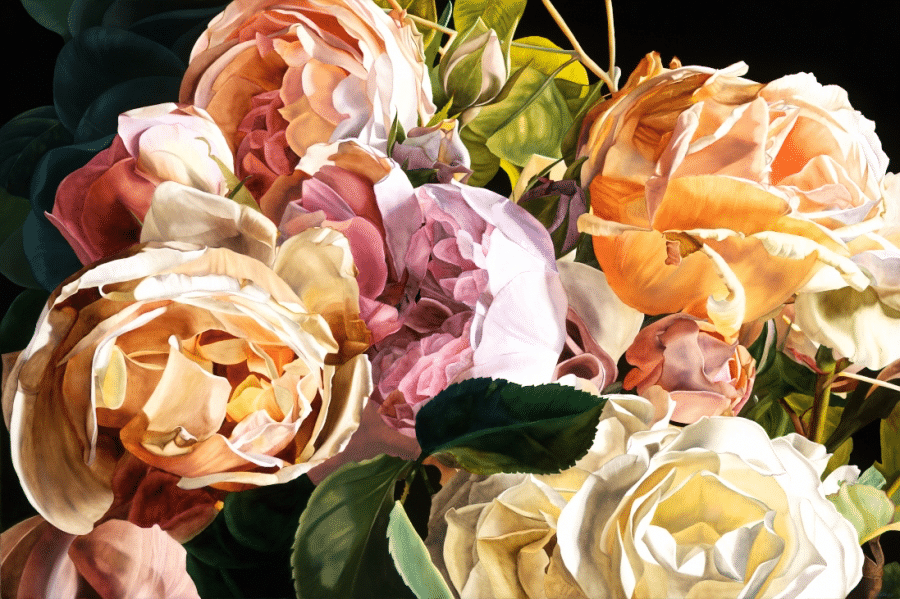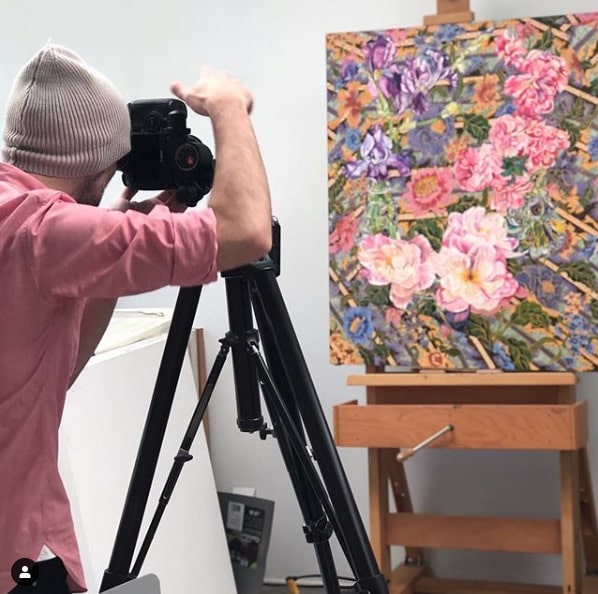 Sandy's painting "Melasti" being photographed for the Museum of Contemporary Arts catalog for their show, "Pattern and Decoration," starting in October, 2019. The show will subsequently travel the country.
Almost every day many of us are starting over with something whether it's a diet or an exercise program, or setting aside time for ourselves or to meditate or pray. Regardless of where we find ourselves in our process of starting… or starting over…
Don't be discouraged, and don't give up. Maybe we just need to change the way we do things, or like Sandra Sallin, the way we think about things.
One of the biggest battles we'll ever face is the battle with ourselves. We know what buttons to push to justify our behavior and if we fail, we convince ourselves it didn't matter… but it does.
This is the only shot at life we get, the only body we have. Make the most of what you've been given. Make life count.
"Don't put things off for tomorrow," Sandy said. "Grab it now. You're never sorry for the things you've done, only for the things you haven't done."