every woman needs a good, broken-in pair of denim. while you're at it, why not add on a vintage jean jacket. throw in a dark rinse (or light) button-down for good measure. but let's not forget about white denim. after all, you can wear your whites year round.
now, with all that denim hanging around your closet, is it possible to wear denim on denim? why i'm glad you asked. denim on denim is a definite do. if a few style rules are applied. let's take a look.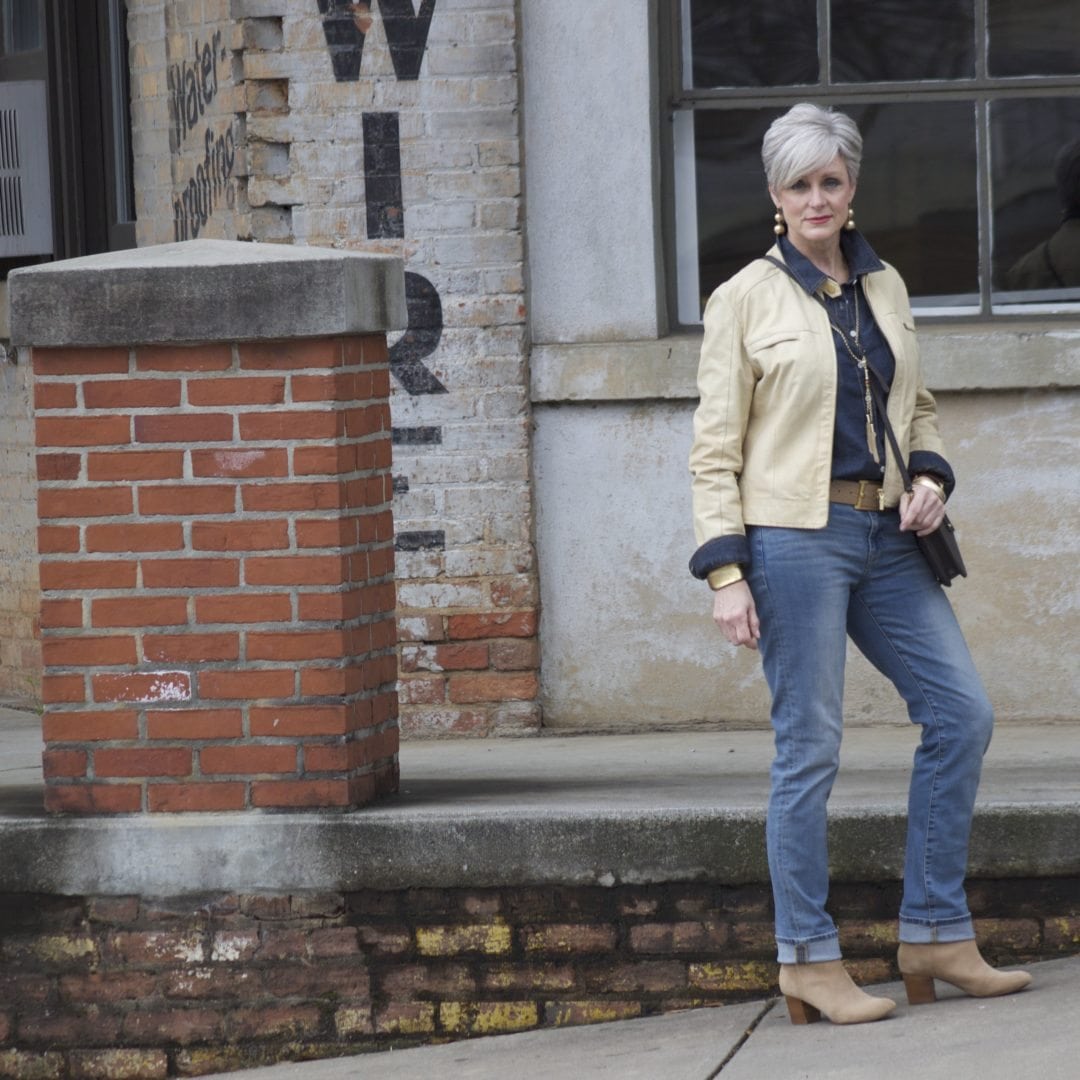 pair a dark rinse button-down with a lighter rinse blue jean. add some texture for good measure. like a leather jacket.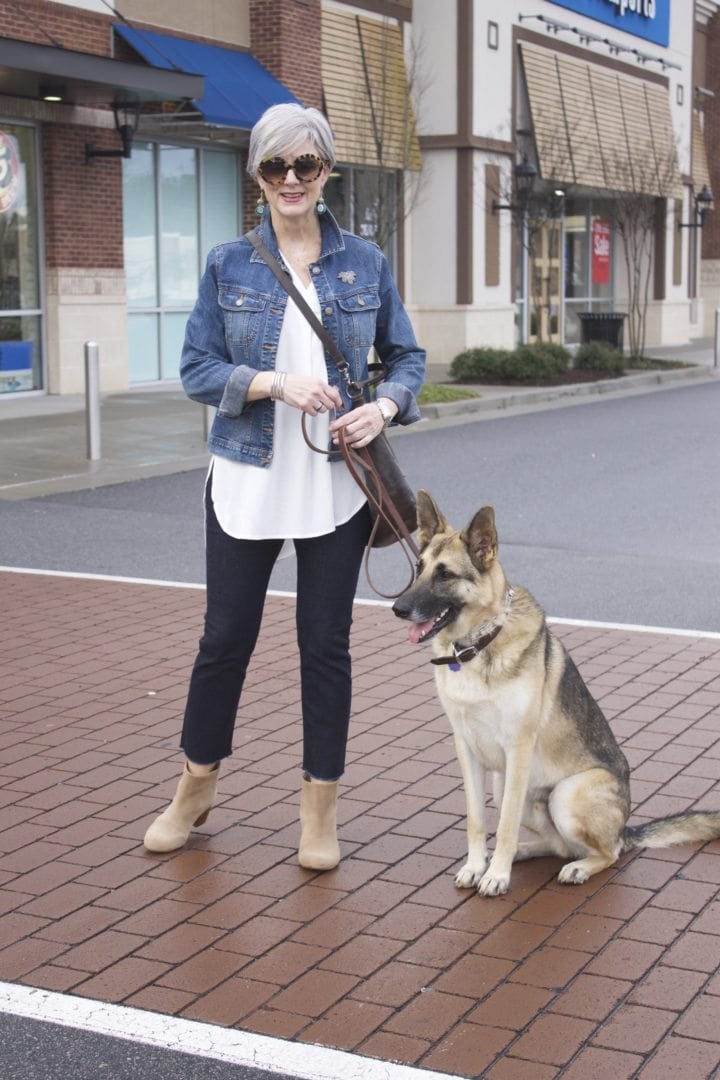 don't forget to head out the door with your trusty denim jacket. it's perfect layered over frayed cropped jeans. notice how the long shirt breaks up the head-to-toe look?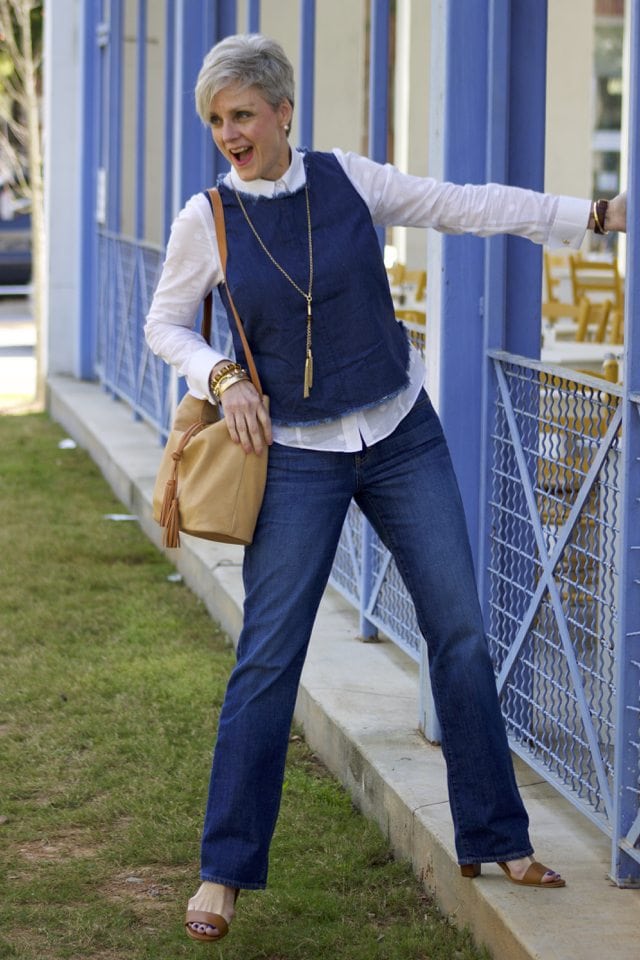 don't be afraid to bring in a trend when it comes to denim. fringe is still going strong this year and gives this denim shirt a modern look. it looks great over a wide-leg jean.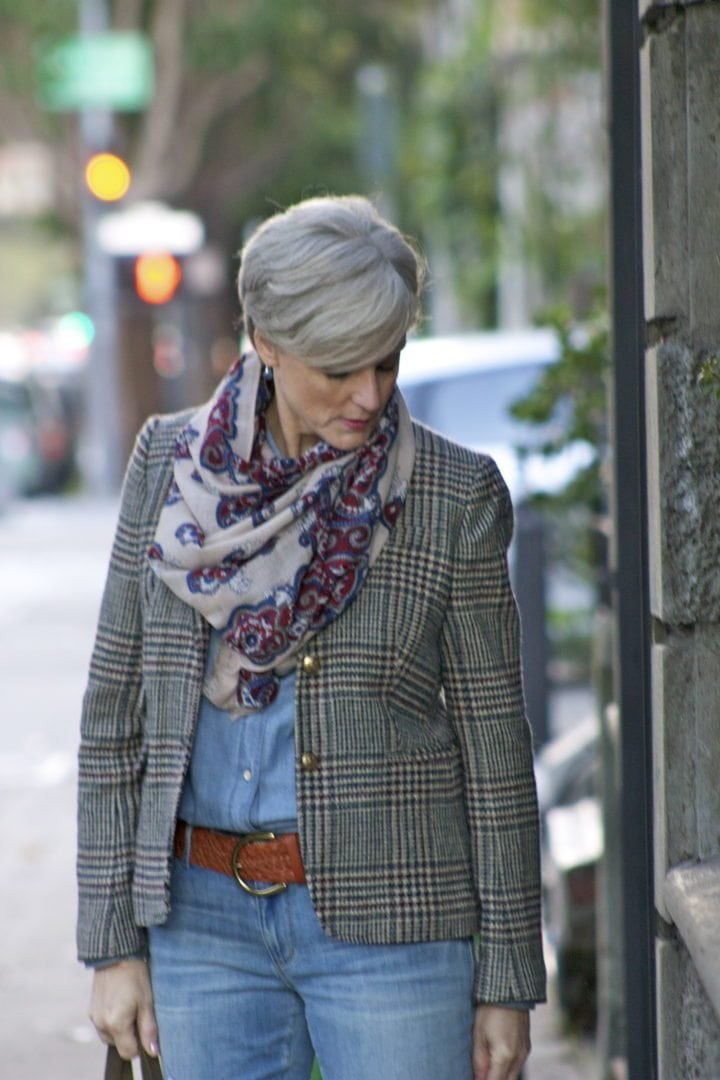 add a belt to break up a monochromatic look. and don't be afraid to add a pattern. or two, if pattern mixing is your thing.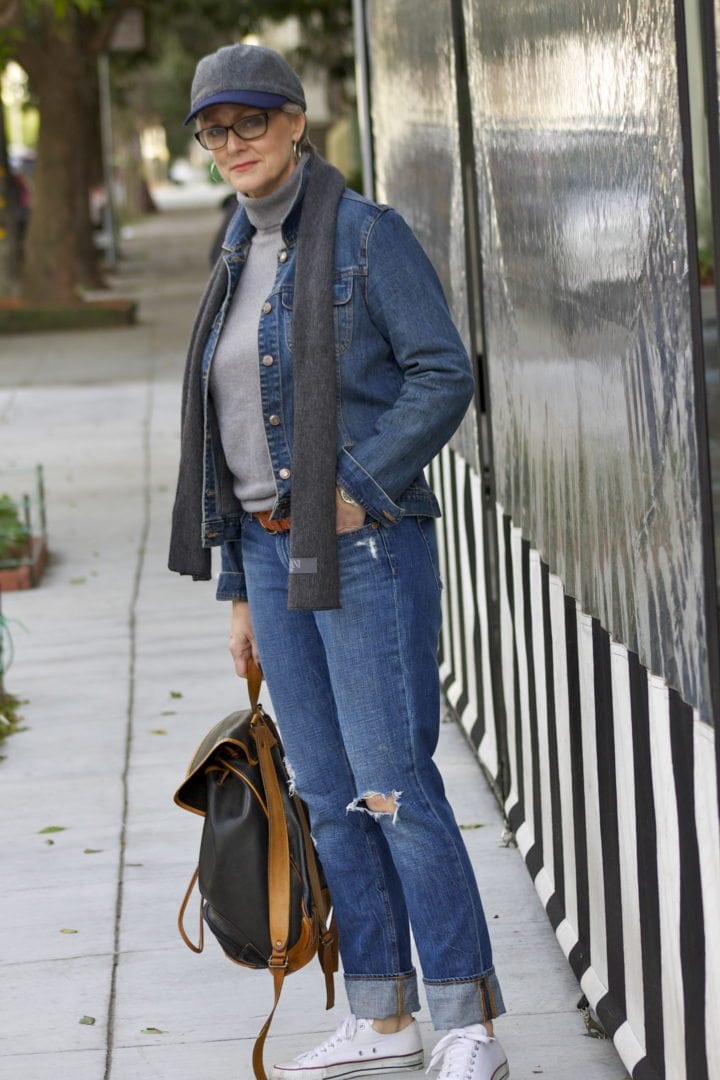 a jean jacket transitions from season to the next with ease. it's perfect popped over your longtime favorite blue jeans. add white tennies for a casual chic weekend look.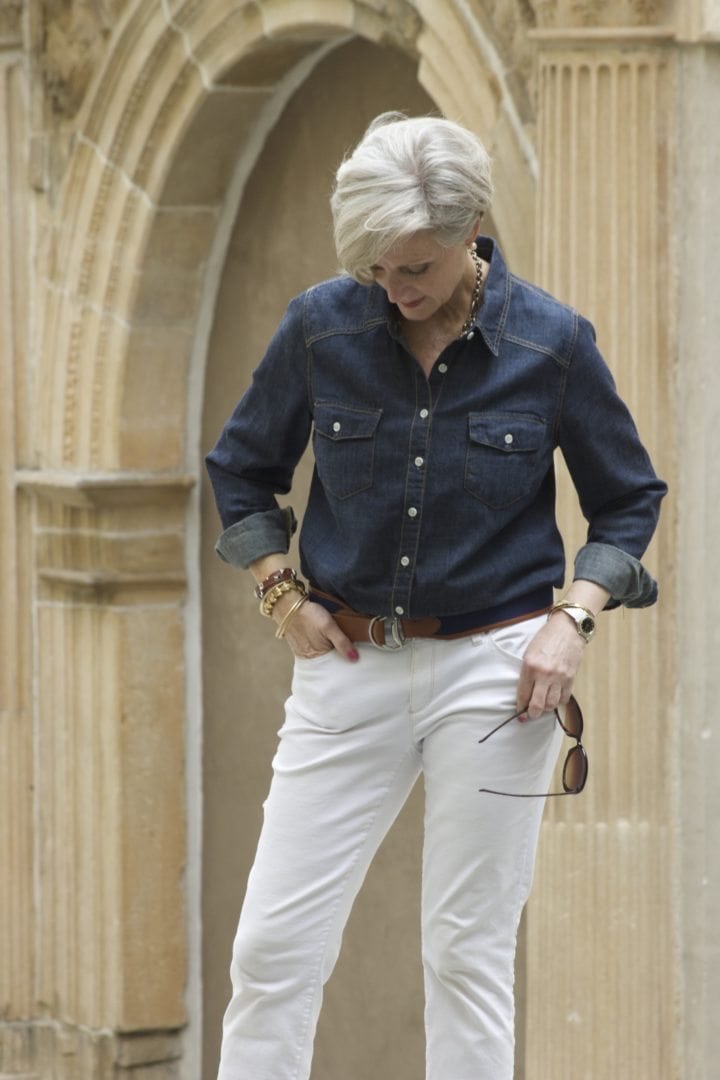 white denim and a dark rinse button-down looks crisp and clean. add a jacket for fall/winter or let if fly solo for spring/summer.