Six months ago I wrote, "Don't hold me to this, but I'm thinking about signing up with one of those online dating sites." Fast forward and I've been online for only two weeks, and I'm ready to log off. One of Oprah's favorite sayings is, "A person will tell you who they are if you just listen." When it comes to online dating, who they are starts with their name.
Like… Butthole, Player, SorryDude, Pacemaker, HorseRaceBetter, BedBug, WildTrash, YourLoveSlave and MyScorpiosRising… Seriously?
The other way you can tell the online world who you are is with a photograph. I'm amazed at how many guys post nearly naked selfies, in bed, that make me wonder what they're doing with their other hand? ANTHONY WEINER CLONES NEED NOT APPLY!
One guy is nude—to below his navel—and has a large gauze bandage with surgical tape where a pacemaker might recently have been implanted. What made him think women would be interested in seeing that? Perhaps he had an Ambien moment. No, he wasn't Pacemaker, although I guess I should give Pacemaker credit for being so upfront about it.
There are guys whose only pictures of themselves are as babies; 20-somethings, standing next to a motorcycle; a beer in their hand in every photo, or their most recent picture was 2004. Some guys only post things like flowers, mountains and cars. Guys… You may be a great gardener, love the outdoors and drive a Maserati, but I still want to see a current photo.  
Would you believe the nicest looking men over 60 have NEVER been married? I don't know about you, but that's a red flag as big as Texas!
An alarming number of men have no hobbies or interests of ANY KIND, and list staying home and watching TV as their favorite thing to do. One said, "I don't talk much, but I listen." A fourth of the guys are clearly over 80, although they claim to be 64, and one has no teeth! He'd be a good guy to cast if Hollywood ever does a remake of Deliverance. And a lot of men will "tell you later" whether they have children, or they smoke or drink. Don't think so, Romeo. Be upfront with me, or I'll click right on past you.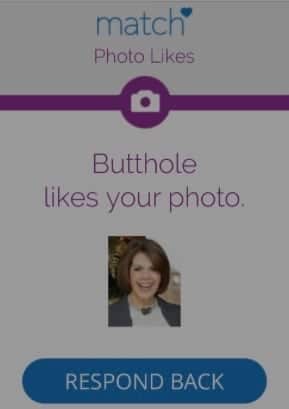 Please don't misunderstand. I care about more than a man's looks, but I can't ignore when their photos "tell me who they are." Am I being too judgmental or premature when I say I can tell a lot by how someone looks? Another fourth of the guys look hard and angry, and the corners of their mouths turn downward. My 30-year-old male friend—who urged me to get online in the first place—said three of these guys "look like abusers."
Then there's "Sam," who sent me this private message: "I am pretty direct. I am looking for a wife not all the other alternatives. I find it better to follow the Bible so no premarital penetration. You look classy so I will put new pictures on tomorrow." At least he's giving me current photos.