It's almost as though the hot summer fashions have turned the clock back to 1958. Think Sandra Dee movies like Gidget, the all American girl in crop tops and capri pants and A Summer Place, where Troy Donahue gets her "in trouble." Sandra Dee movies were a bridge from the innocent good girls, to the good girls interested in sex who joined the '60's sexual revolution.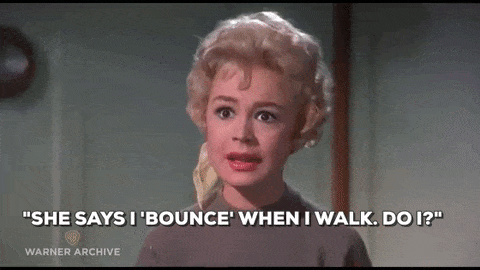 Whether she wore cardigan sweater sets, gingham sundresses or modest bathing suits with color, stripes and polka dots, Sandra Dee's characters and their wardrobes were sexy, but not overtly so.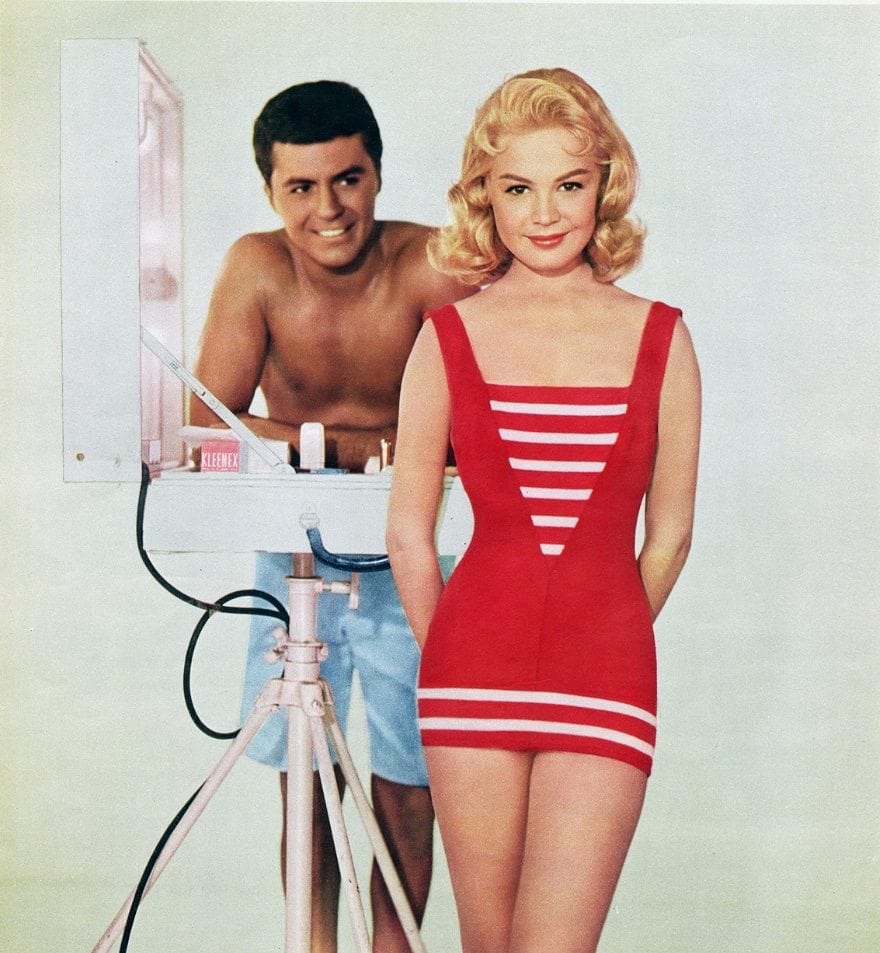 This Karla Colletto, off-the-shoulder swimsuit is Sandra Dee modest but sizzling!
I love Reese Witherspoon's Draper James line, named after her grandparents, Dorothea Draper and William James Witherspoon. It's as Sandra Dee and down home sexy as a Southern girl can get. Witherspoon describes her brand's feminine aesthetic as "grace, charm, humor, hospitality and originality."
Even the seersucker sandals and checked mules have a refreshing friendliness and sass about them.
I don't know about you, but I welcome the Sandra Dee/Draper James woman. I'm tired of ripped knees and low rise jeans–unless you're built like Twiggy–hooker platform shoes, asymmetrical blouses with one sleeve and anything that even hints of a Kardashian.
Give me a fabulous white blouse–don't you love the sleeves on Sandra Dee's blouse–unbuttoned to destination interesting; slim leg pants (not leggings); some classy Julie Vos "affordable jewelry;" a pair of sleek flats and the right man, and I'll show you him sexy. Speaking of summer shoes, have you read Dr. Barbara Bergin's blog about "Summer Shoe Danger?" She's always right on target, and it's just in time.
We all know good girls like sex, so what if we stop dressing like hookers and wow men by being a lady in the living room and a…. Well, you know the rest.
Lots of great Summer of 1958 things to choose from, including Reese Witherspoon's Draper James

I love these chic, one piece bathing suits. They hide a variety of things we don't want on display!

Now lets talk simple but beautiful blouses…

Slim leg pants…

Julie Vos "Affordable Luxury" jewelry…

Let's not forget a great pair of summer flats!

See you next week here on FASHION FRIDAY! XOXOXO, Brenda