Peter Cincotti's grandmother couldn't have known that her gift of a toy piano would create the stage for her then, three-year-old grandson, to someday be a performer and a recording artist. Now over 30 years later, Peter Cincotti is releasing his fifth studio album, Long Way From Home, on October 13.
He's been called a virtuoso pianist and the rebirth of cool.
A native New Yorker, Peter Cincotti was four when he began taking piano lessons. From the start, music was presented to him as something fun. His mother approached his piano teacher and asked if Peter's lessons could be 10 minutes of theory and scales and the rest of the hour devoted to whatever he wanted to play. His teacher, a classical pianist, agreed so when Peter expressed an interest in the Jeopardy TV game show theme and Batman movie music, she taught him how to play them.
Peter Cincotti's resume begins when he was seven and Harry Connick, Jr. had him sit in on one of his shows. At 12, Peter turned pro, playing piano in New York clubs, then later singing as well. When he was 15, he toured with Harry Connick, Jr. He's performed at Carnegie Hall, L'Olympia in Paris, the Montreux Jazz Festival, collaborated with Andrea Bocelli, been featured in the movie, Spiderman 2, and played himself in Season 3 of the hit Netflix series, House of Cards, where he sang a duet with Kevin Spacey. If that's not impressive enough, more than one of his albums have hit the top of the Billboard charts.
Checkout Peter's new single, "She Was Made for Me," on iTunes, Spotify or Amazon.
Last week I caught up Peter Cincotti to talk about his new album, Long Way From Home. 
BRENDA: Talk to me about the developmental shift from your first album to your new one, Long Way From Home.
PETER: My first album I was 18, and now as a 34-year-old, if you look at it incrementally, there's definitely a connective line. On the first two albums I came out as a jazz artist, but even within that genre, I was trying to find existing songs that would allow me to show my voice and my style so I covered everything from Blood Sweat & Tears to "The Rainbow Connection." I've had influences from all over, but it all came together on my third album which was the first record I started recording only my own music. Those first two albums were needed steps for me to kind of find that base.
BRENDA: I loved your delicious take on "Bali Ha'i" from your second album in 2004. I'd only heard that from the musical South Pacific.
PETER: That's the perfect example! At that time I was looking for ways to express myself. I'd hear songs and my writing at the time was within the arrangemental world, so I would take a song like that and rearrange it and find myself in existing songs. But then that wasn't enough for me, and I needed more originality.
BRENDA: Phil Ramone produced your first two albums. Did working with him and David Foster change the way you interpreted existing pieces or composed music? 
PETER: It changed a lot. They're both very different. I worked with Phil, a lot, during my interpretive days, if we can call it that. Phil knew how to let you shine in the studio. It was a very different style of producing than some of the other guys I've worked with. He knew how to let you be and get the most out of you without much tampering with what you had. But I think even with Billy Joel, who's similar, he found the best way to let Billy Joel be Billy Joel, and I know he did that with me. As a first experience, you're completely spoiled not only by Phil—everyone loved him—but by the best engineers, the best studios and the quality of everything.
Then moving to David Foster… It was one after the other for me as a young person. David was a very different style, but perfect for me as a songwriter. Again, he captured what I had. He's a guy who can actually sit down and play and sing and write and arrange and write the string parts, the stuff that I would do. We collaborated in a way I really loved. David's very direct. He's a no BS guy and if you know me, I'm kind of the same way, so in the studio we really cut to the core of things and moved quickly. I'm really proud of that album we made.
BRENDA: You're arranger/producer on your new album, Long Way From Home. 
PETER: Right. This time I did everything.
BRENDA: Was that freeing, it a little scary or maybe both?
PETER: It was both. I got signed when I was 18 and had basically 10 years of major label deals between Concord Records and Warner Brothers. They ran their course, and then I was suddenly free, and I knew so much more than I ever did and had a better idea of what I wanted and how to get the idea out of my head and onto the page… especially after having worked with these producers so closely for so many years. So I went down to the Jersey Shore and built a studio. It was a three-year process. If I really knew the depths I was about to go into, I might not have done it.
The first year was just technical, learning how to use the mic and things I really had no interest in. After I got the hang of certain things, it became hugely beneficial on the creative end because I'd have things at my fingertips I never had before. I could have a creative idea and lay down record quality immediately. In that sense it's very fulfilling but a lot of work.
BRENDA: When you started out in your career, did you think you could write songs?
PETER: Yes, I did. That was one of the first things I did. I remember I had a ton of songs by the time I was nine. They were very, very pop. I was studying all these different styles on the piano. I loved boogie-woogie, Jerry Lee Lewis, and I loved the blues and rock 'n' roll and people like Fats Domino and Chubby Checker. I knew there was a way to connect all the tissue which, on the last few albums, particularly this one, I've been doing a hybrid of so many different things. But yes, writing was something I did without thinking about it.
BRENDA: Writing, producing, recording, touring… That's a long cycle. Do you find you have to shed that before your creative juices start flowing again?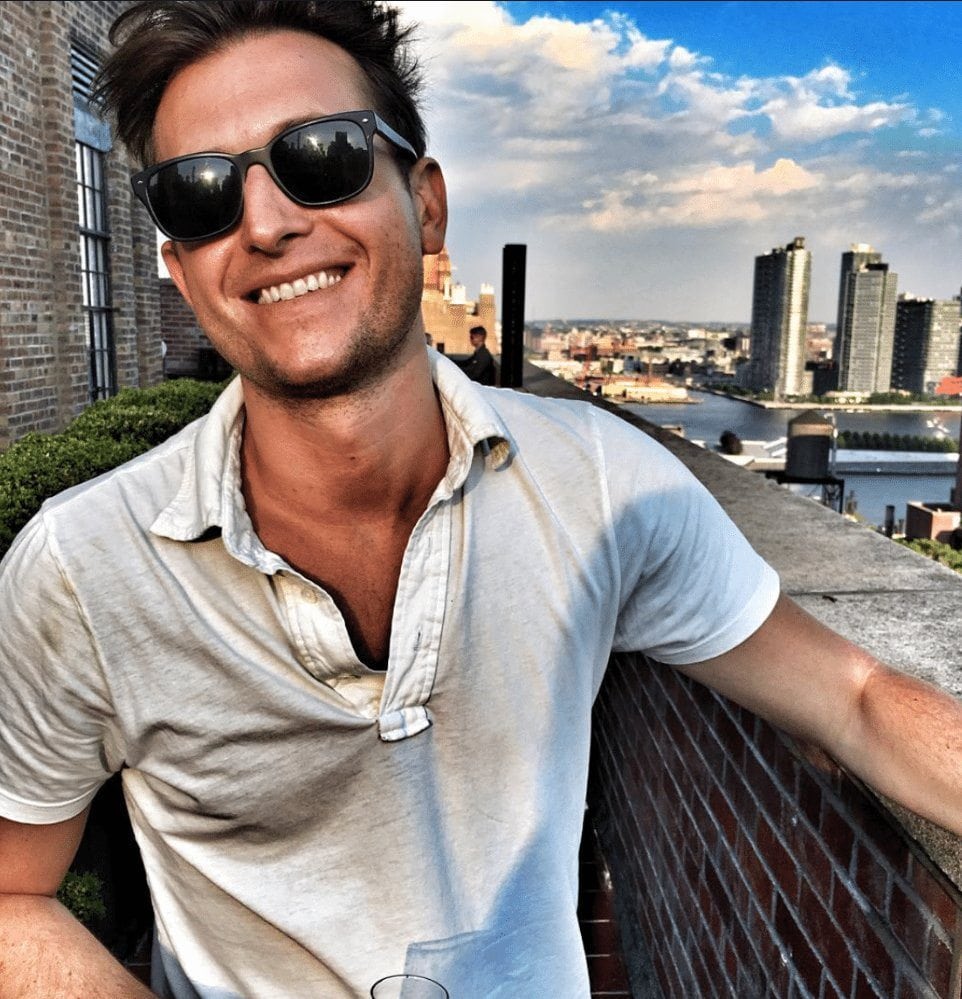 Photograph by Amy Rapp
PETER: That's a great question. I struggle with that—finding balance—because it's an extreme kind of a life. When you're on the road, you're in a bubble, and when you're in a studio, you're the opposite extreme, for me at least, particularly on a record that's all encompassing. I'm very conscious now in my life to try and find that balance and build-in the recuperative time because it's key.
This (Long Way From Home) is a record that's completely mine for the first time. On the business front we're handpicking our partners. We're carefully choosing who's involved and manufacturing CDs and really just replicating the whole label system with partners around the world, press and social media teams in different places. It's like a startup on the business front. There's a lot going on right now.
BRENDA: It sounds like you're starting your own label. 
PETER: Technically it is that, but without other artists.
BRENDA: What would you like the readers of 1010ParkPlace to know? 
PETER: I hope they appreciate this record. It's going to a demographic who knows this is definitely an album. We've put a lot of time into the credits, the booklets and making a full-length record in a world that's digital and fickle and has ADD. LOL! We made the opposite of that, so I hope they like it.
Someone said "If you threw Billy Joel, Oscar Peterson and One Republic into a blender, something close to this album would come out." To order the full-length CD album of Long Way From Home, visit Peter Cincotti's website. To buy individual songs, check iTunes. Enjoy!