I first heard about 'Sisters on the Fly' this spring when we were camping at Lake Georgetown, TX. It's one of my favorite spots because there are sites where you can watch the sun rise and set over a beautiful lake and never have to move out of your lounger if you're so inclined.
We noticed a trickle of vintage Airstreams, then and all manner of sweet little trailers, some decorated extensively, coming into the park… all driven by women! We may never have met any of them if not for the fact that a woman knocked on our door to tell us we were in her spot.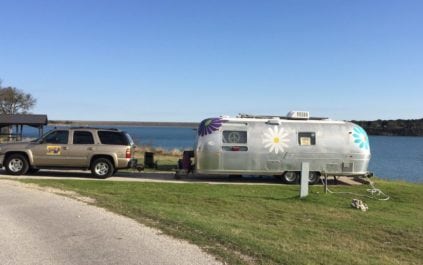 She showed us her reservation and sure enough, we were supposed to have left that morning, not the next day as we had thought. As it turns out, she was one of the sisters and wished to be closer to her friends. We reimbursed her for the spot, and she moved to be closer to the group. When they saw us sitting outside later, they waved for us to join them.
Fast forward six months: We were camping in Durango and wanted to stay another week, but couldn't  because a large group of women were coming and there wasn't a spot available. Sisters on the Fly (SOTF) from the Denver chapter were having their annual get-together. I learned more about the group, met some of the women, and admired their trailers.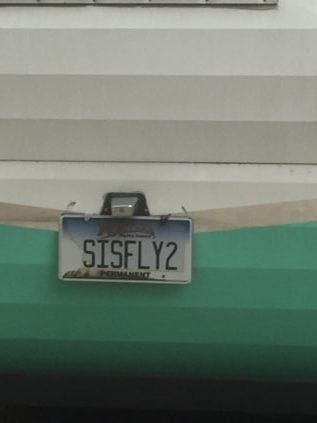 I originally thought they were a local group, but they are 10,000 strong, nationwide and include members in Canada. Founded in 1999 by a pair of sisters–Maurice Sussman and Becky Clarke–on a fly-fishing trip to Montana, their goal was to invite friends to join them in the fine-art of fly-fishing, getting in touch with your 'inner girl,' and get back outdoors, doing the things you love. That occasionally includes having a cocktail. It's about camaraderie and having fun with your sisters.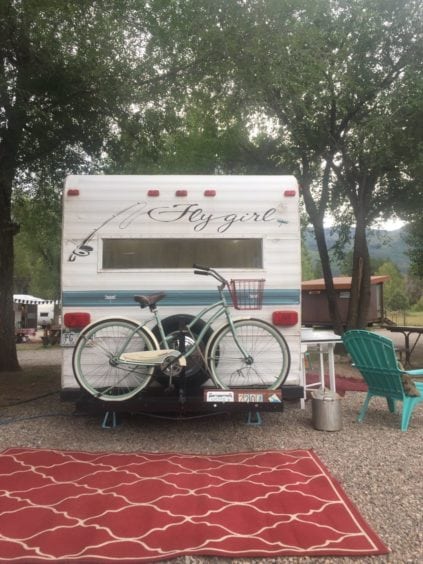 Their motto: We have more fun than anyone!
Hill Country Magazine called them "a powerful network of [women]," the Orvis catalog includes clothing, gear, and classes focused on them, and the Denver Fly-Fishing Show now includes them in what has traditionally been considered a man's sport. The group is also very active in trailer sales, restoration, and customization, although not all sisters go the vintage route. I saw lots of new Airstreams and other beauties. Each sister has her own ID number, and they are proudly displayed. To learn more, visit them at: www.sistersonthefly.com