Who else, but your dog, watches you with utter love and devotion while you floss your teeth? Even when I was in the "pair bonding phase" with the two most important men in my life, those first couple of years when we couldn't take our hands off of one another, other than showering together, I drew the line at watching my activities in the bathroom. For the last two months, Annie's been confined to her condominium as she recuperates from ACL surgery to repair a torn muscle in her knee. Day after day, she's watched me do everything.
She's spent so much time watching me, I'm convinced if she had opposable thumbs, she could blow-dry her own hair.
Annie's ACL tear came out of nowhere. On the first Tuesday in November, she was hot on the trail of Mr. Squirrel, but the next day, she was limping and yelping, unable to put her weight on her right rear leg. That Friday, a canine orthopedic surgeon implanted a two-inch metal plate, held in place with screws, into the bone of her knee. For the first two weeks, Annie could only leave her condo to go outside on a leash to potty. Since she wasn't allowed to put her weight on her back legs, I made a sling out of a long scarf so I could lift her up and cradle her back legs as she walked.
But she's a 50-pound girl, and my neck and my back went wonky, but that's okay. Anything for my Annie.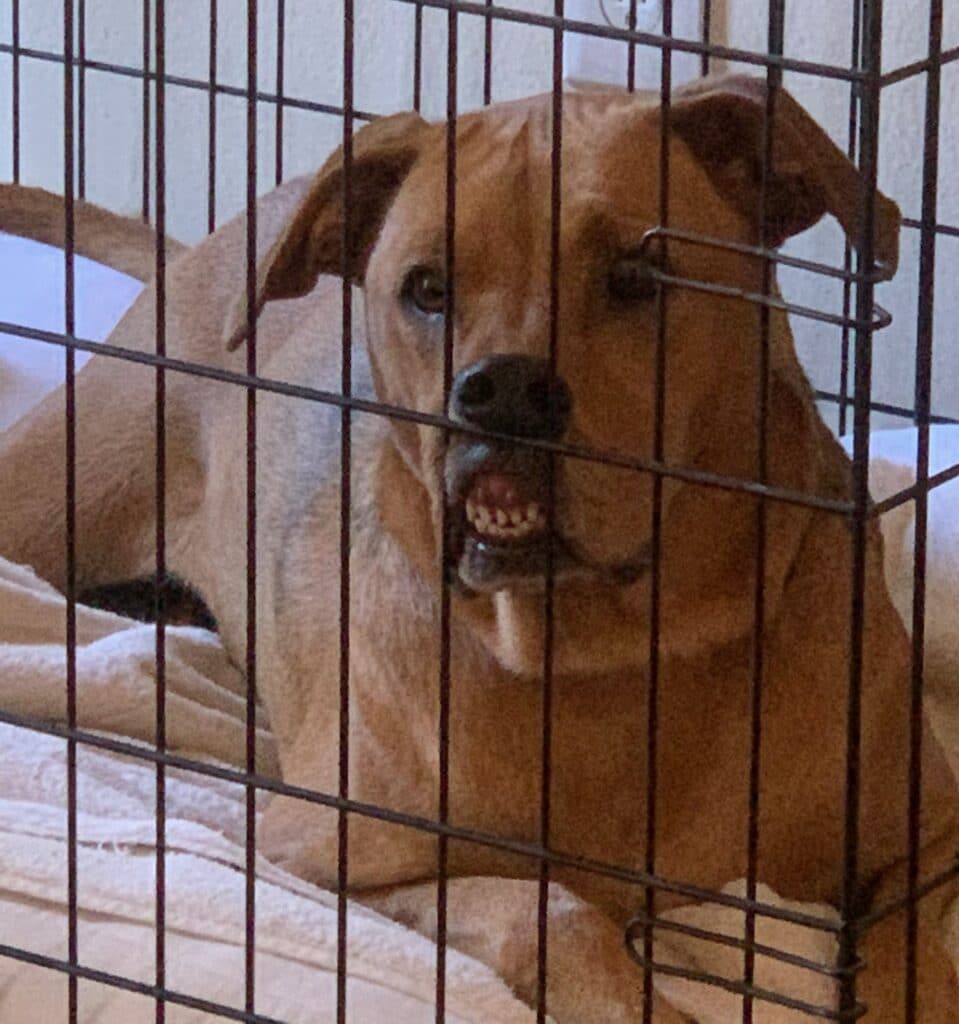 I know she's feeling better because this is her "I'm bored stiff" look. She lets out a loud sigh, then rests her nose on the bars and just stares at me.
Annie just had her fifth birthday and has many years ahead of her. I want to make sure she's healthy and fit and able to enjoy every last lizard and squirrel she meets! To that end, I've tried to be a responsible and diligent caregiver. I made an Excel spreadsheet so I'd know what times she needed her three pain meds and set alarms on my phone to wake me at 12:30am, 3:00am and 4:30am to administer her meds with a morsel of food and then hope I could get back to sleep. I put cold compresses from the freezer on her knee to help with the swelling, and when it came time for meals, I sat on the floor in front of her condo and hand-fed her so she wouldn't have to stand up. Through all of this, I heard nary a peep out of my girl. She's so good!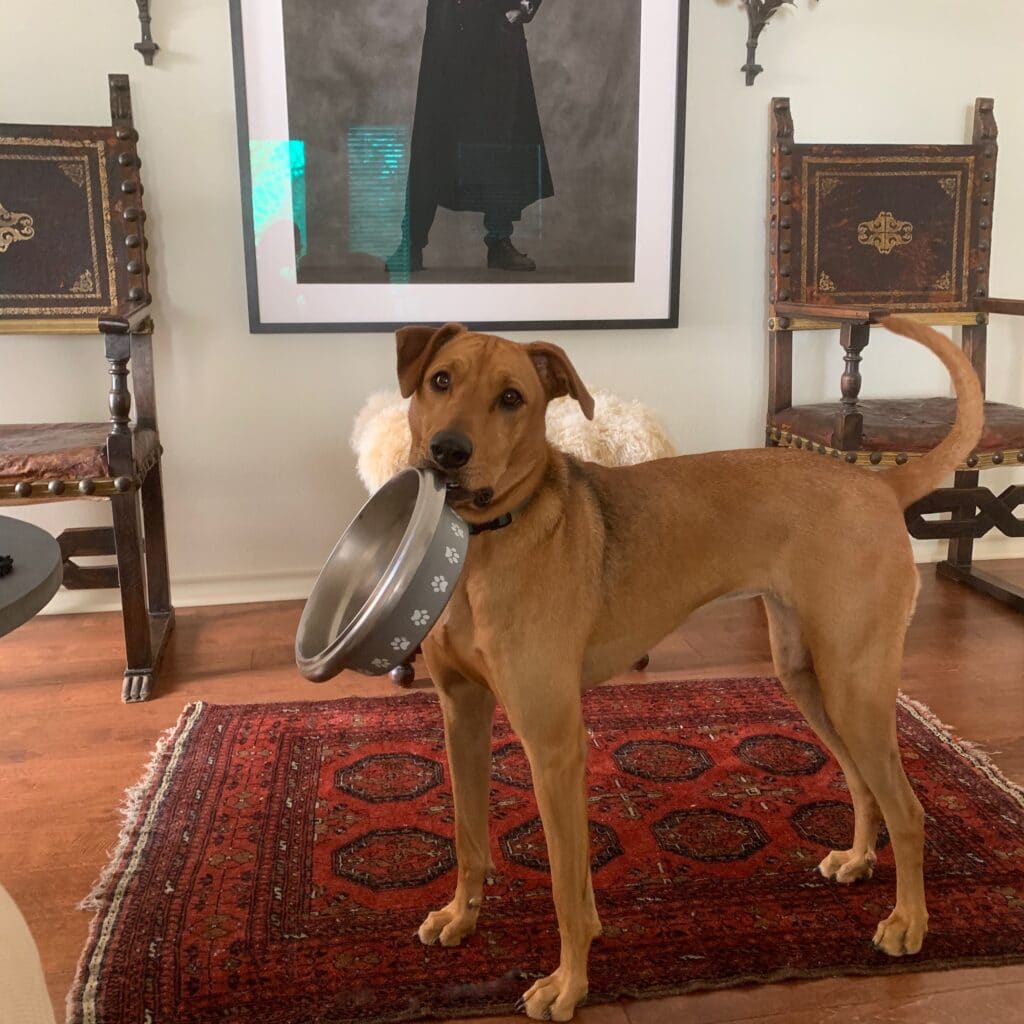 If you've ever loved a dog then all of this makes perfect sense to you, including taking her to physical therapy—twice a week in another city—for cold laser treatments on her knee and where she walks on a treadmill underwater. I don't want to think about how much all of this has cost me. Probably a first-class, roundtrip ticket to Bora Bora, but I can't put a price on loving a dog, in sickness and in health, and having them love you in return. That's just what you do when you love someone.