Instead of children I've always had dogs, sometimes three at a time. They're my family. Annie and Lulu were eight weeks old when I adopted them from the animal shelter almost two years ago. From the beginning the "experts" told me someday I'd have to make a choice and give one of my darling girls away, but I didn't believe them. "Litter Mate Syndrome," they called it. I'd never heard of litter mate syndrome and never had problems with any of my dogs. What do the experts know anyway? 
In this case… Everything!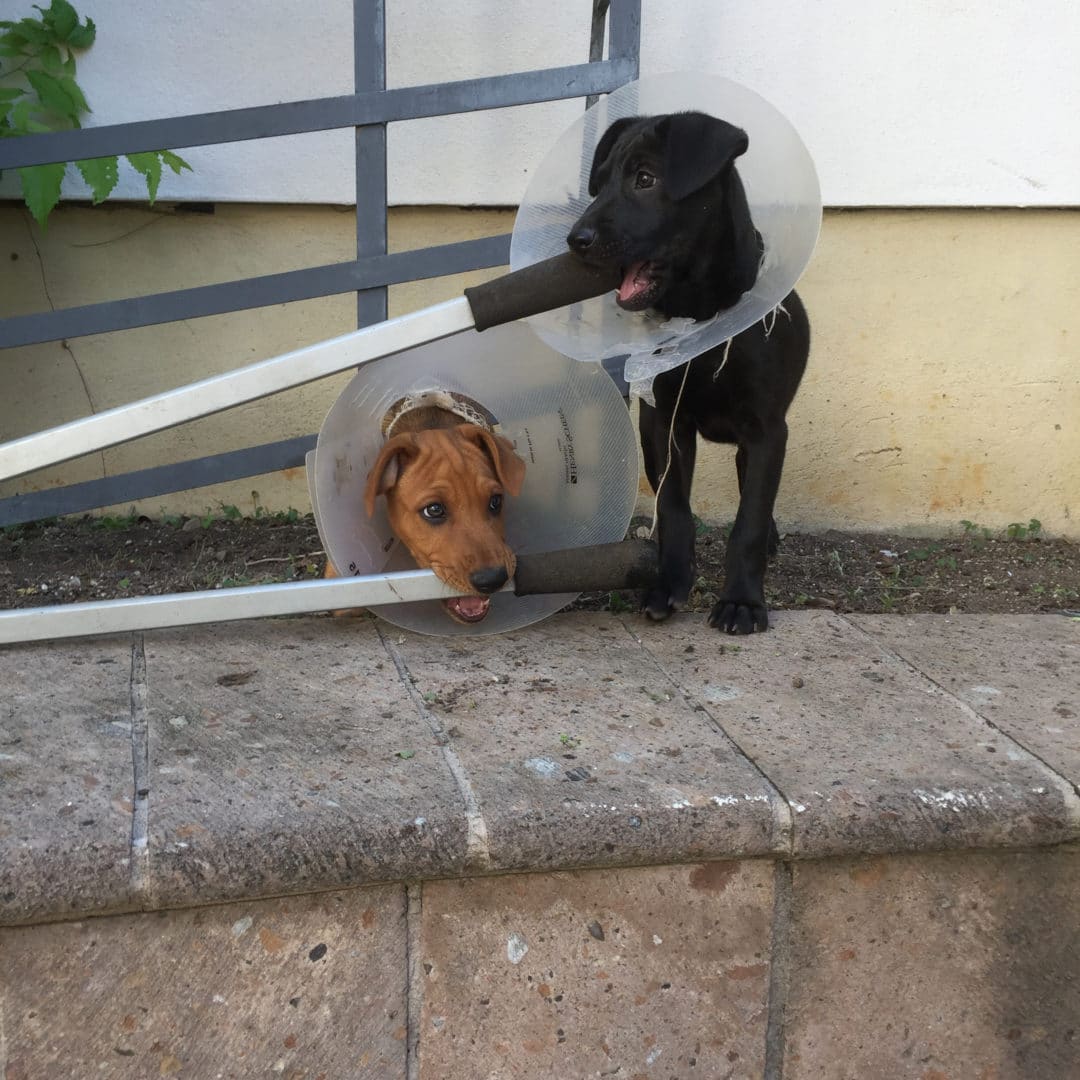 Eight weeks old. The day I brought them home. Annie on the left, and Lulu on the right. The animal shelter spays/neuters dogs before they're released, so that's why they're wearing collars. They were helping me clip the bushes.
From the beginning two dog trainers, who are well thought of, told me how difficult it can be for some litter mates—usually two females—to bond with anyone but one another, plus they exponentially feed off of one another's energy, making them harder to train. It's also difficult to get them to simmer down, and nonstop play often turns into fighting which gets worse as they get older.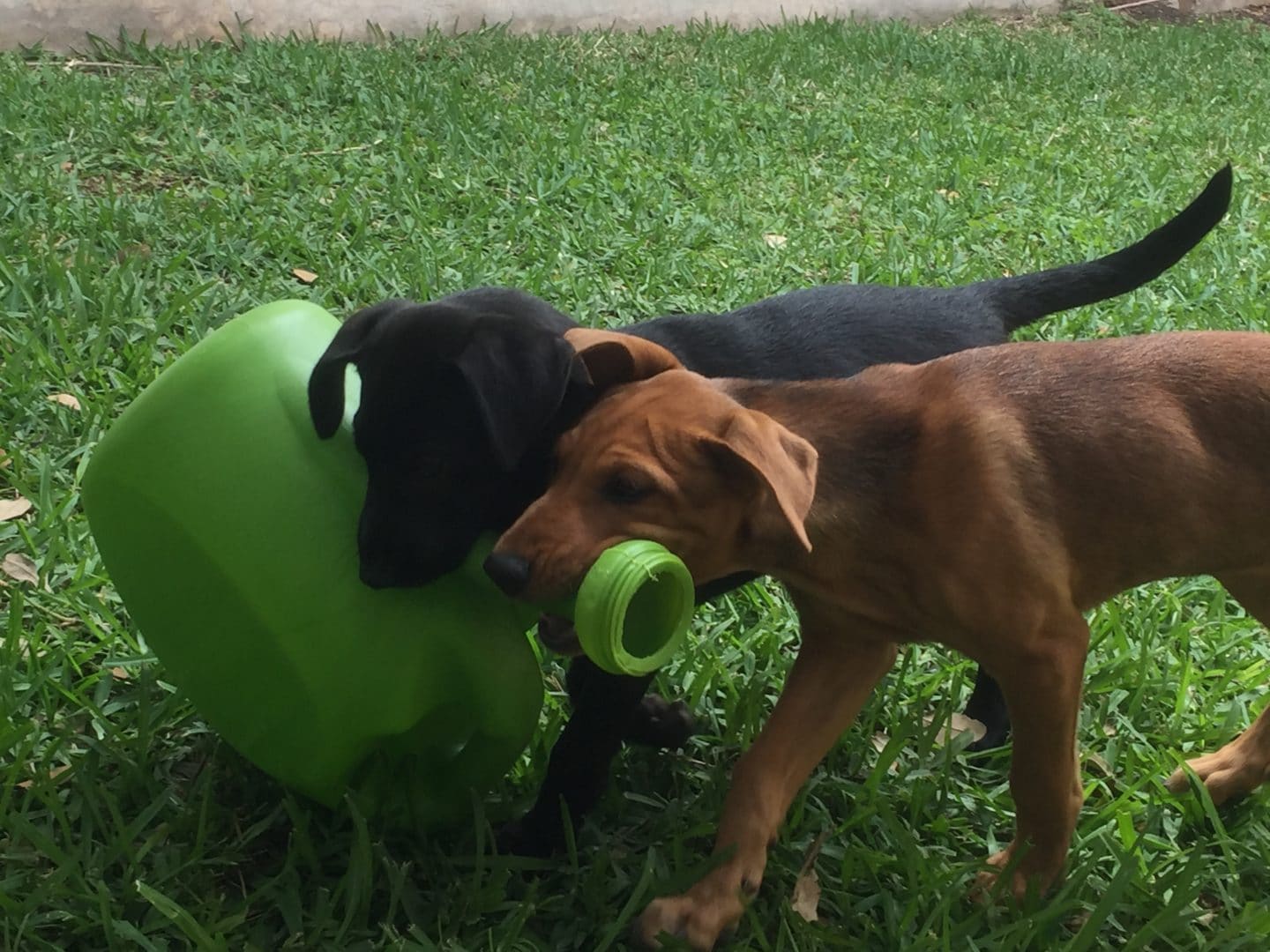 They did everything together. When they stole my plastic watering can, they did it together, with the spout in both of their mouths. So cute!
Wanting to prove the experts wrong, I did everything they suggested, trying to avoid having to break them up… our family up.
When they were a few months old I took each of them, separately, to day care—Annie on Monday and Wednesday and Lulu on Tuesday and Thursday—so they wouldn't be so codependent on one another and they'd learn to socialize with other dogs. In 2017, when I was in Italy, the girls went to finishing school for three weeks for training. Since then I've walked them and reinforced their training, plus they've had a nanny who walked them twice a week.
They were the most loved little girls in the world. I gave them boundaries and tried to give the same amount of attention to each girl, but Lulu, the runt of the litter, had jealousy issues from the minute she was born. Because they started out as seven pups, living on the streets with their mother, I'm guessing Lulu had to fight to get what food they found or a turn at her mother's teat just to survive, and she never got enough attention. After I adopted them, mealtimes became dangerous, with Lulu attacking Annie for her food, so I separated them when they ate. I tried as hard as I could, but the experts tell me the odds were against me from the start. I feel like I failed them in some way, and my guilt ran deep for awhile.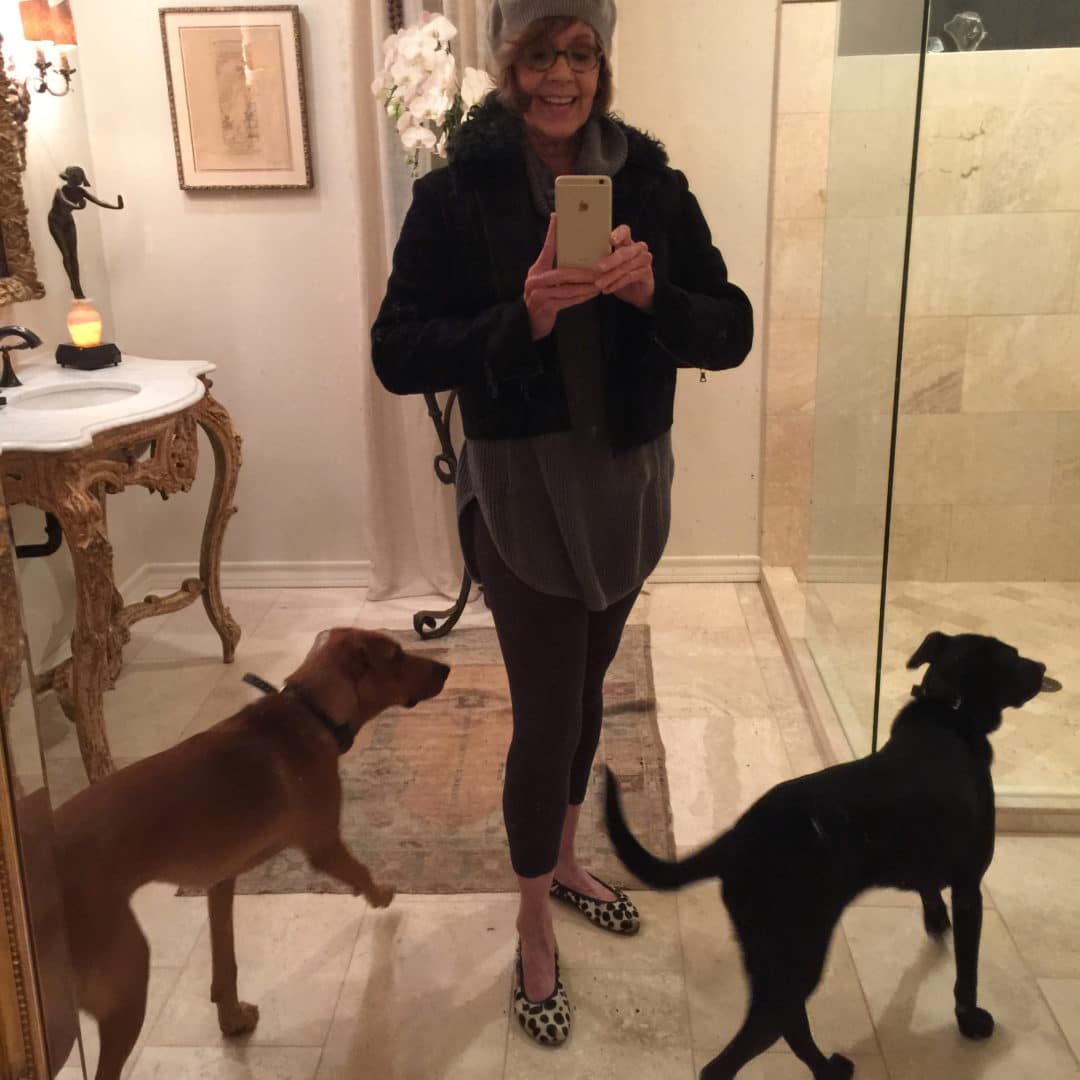 Preparing to take the girls for a walk.
Before Thanksgiving they got into a fight, and I thought they would kill one another. I was powerless to stop it. They were like two, crazed WWE opponents except they had claws and sharp fangs and were slinging blood all over my kitchen. Annie's ear was shredded and Lulu received a two-inch cut across the top of her eye and a torn muscle. Both had stitches plus Lulu had a drain and wore an Elizabethan collar for a month while she healed and I kept them apart. 
But when the collars came off… The fighting started, again. 
One night I leaned down to pet Annie, and then to pet Lulu. I knew Lulu was jealous, so I tried to give both girls the same amount of attention, but this time, Lulu raised up and attacked me, hitting me hard in the face with her strong front legs. My glasses flew across the room; I got a nasty cut across the bridge of my nose, and for a minute, I was dazed and staggered backwards. I was bleeding and thought Lulu had broken my nose.
Immediately I took them to their finishing school trainer who kept them and worked with them for a week. At the same time I counseled with my vet and the nanny, who both know their history. In the end, they all concurred. I must find a new home for one of them, but how would I choose? I loved them both. My vet even made me promise not to bring them both back into my home. It was that serious.
It was an anguishing, difficult decision, but I chose to keep Annie and to find another home for Lulu. But my biggest fear was if it wasn't the right home, Lulu would wind up on the streets or be euthanized at a shelter.
I've cried until I've run out of tears. Annie's been depressed, and her stools are soft from the stress of missing her sister. The only saving grace is I found Lulu a great home with people who are experts on dogs. People who know and love her, and she has four other dogs to play with, and she's not fighting with any of them.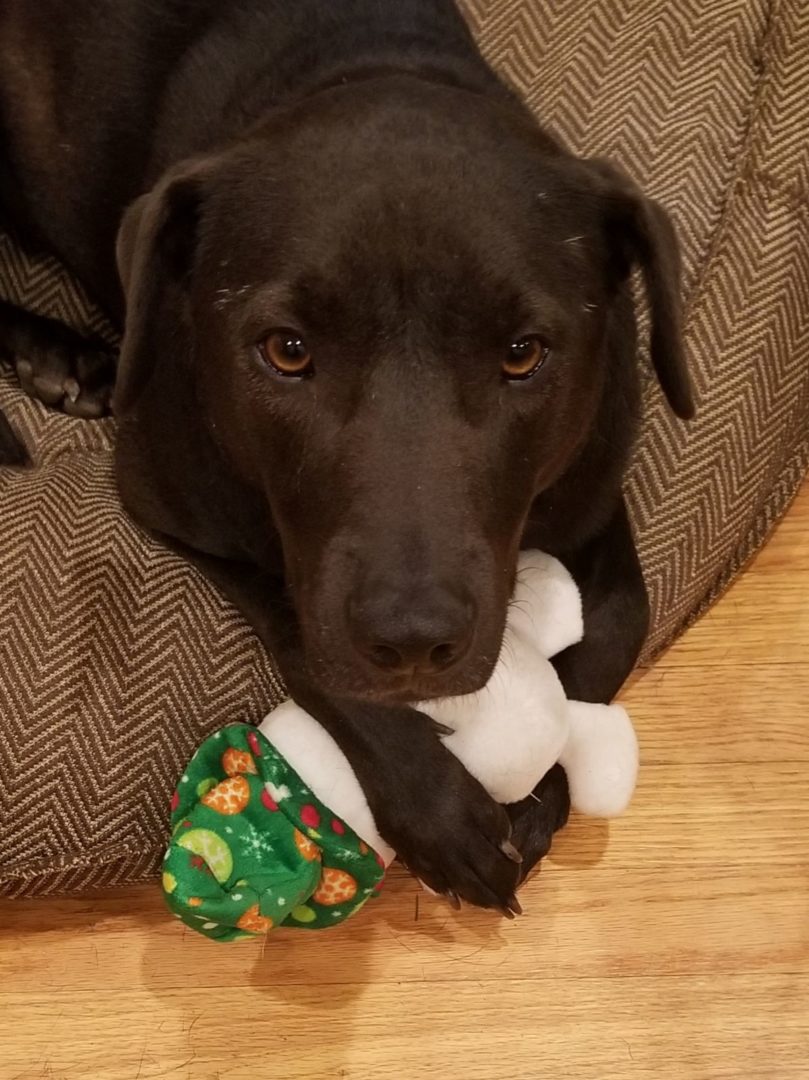 Her new family sends me photos and videos. At first it was painful, but now I'm relieved and happy for Lulu.
And just as everyone predicted, the litter mate syndrome was broken and both girls are "blossoming on their own."
I'm so grateful, and if I'm to be honest, I'm relieved. There's no more tension in the house, and Annie and I are moving on. Thank you, God!