Add a little "Jingle" to your wardrobe during the holidays. What do I mean by "Jingle?" How about something like glittery shoes or a sequined skirt? What about a gold lamé gown or green velvet palazzo pants or a shimmery red dress? Or sparkly earrings and black evening gloves? Or a silver metallic clutch? Even a vintage fur stole! I believe that you define your own "Jingle."
The holidays are a great opportunity to take some style risks and bring your "Jingle" out.
Here are some of my favorite looks for a black tie event to a casual dinner party.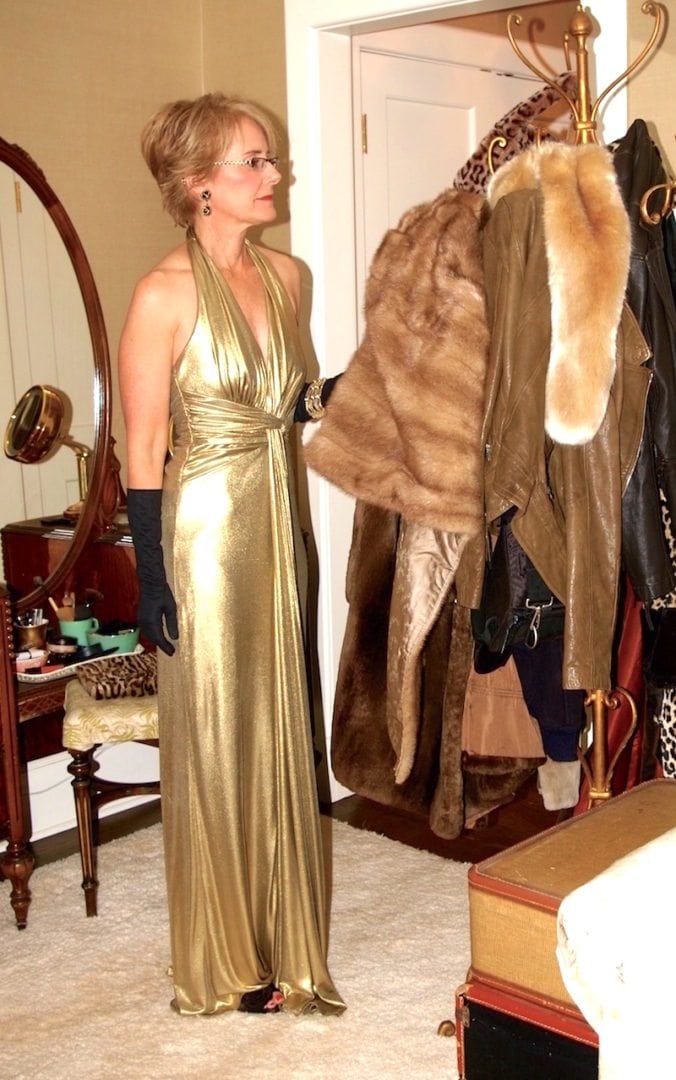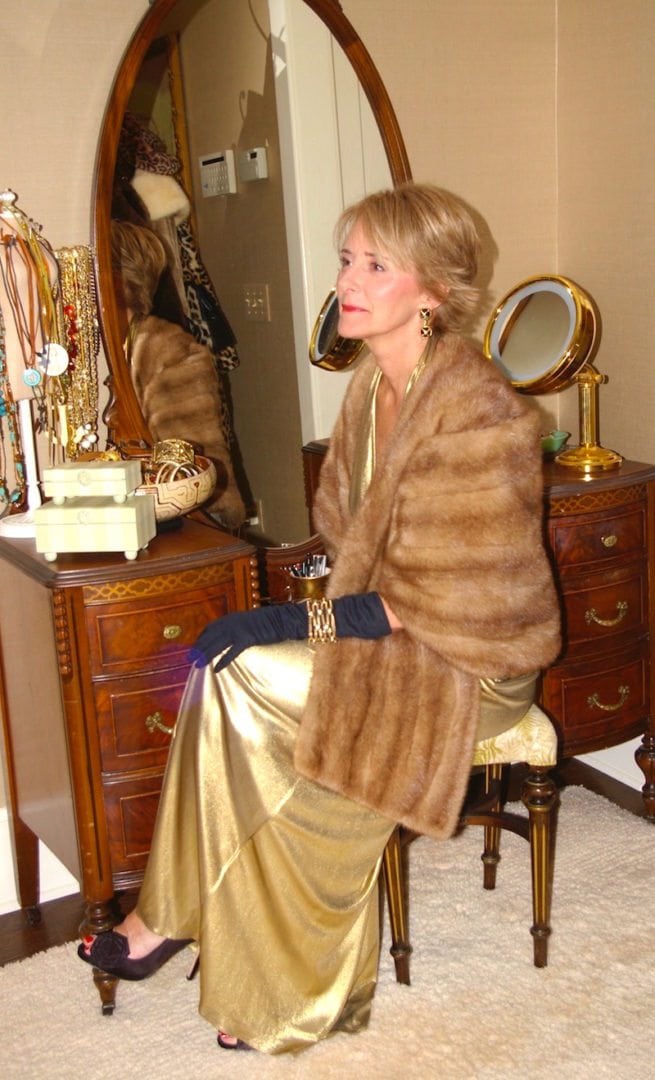 In general, people don't take the time to dress up anymore. Things have become so casual – too casual in my opinion. I love getting all dressed up.
I often think I was born in the wrong era, as you can see by my outfit above. Note the vintage fur stole and long, black evening gloves.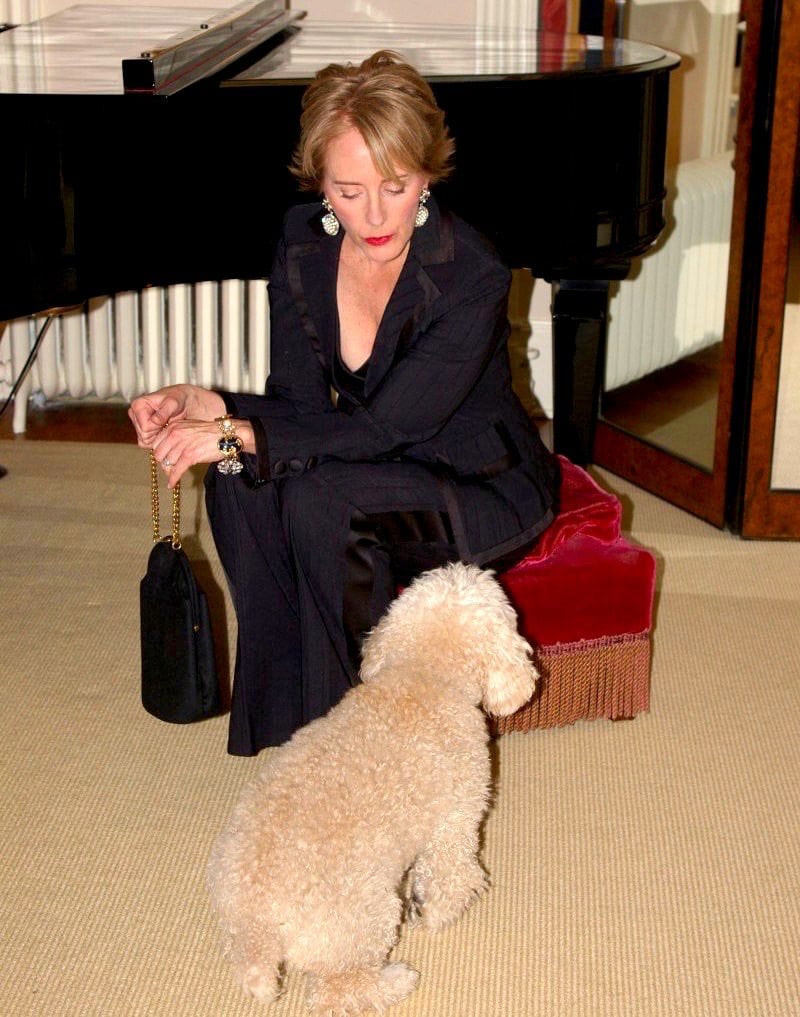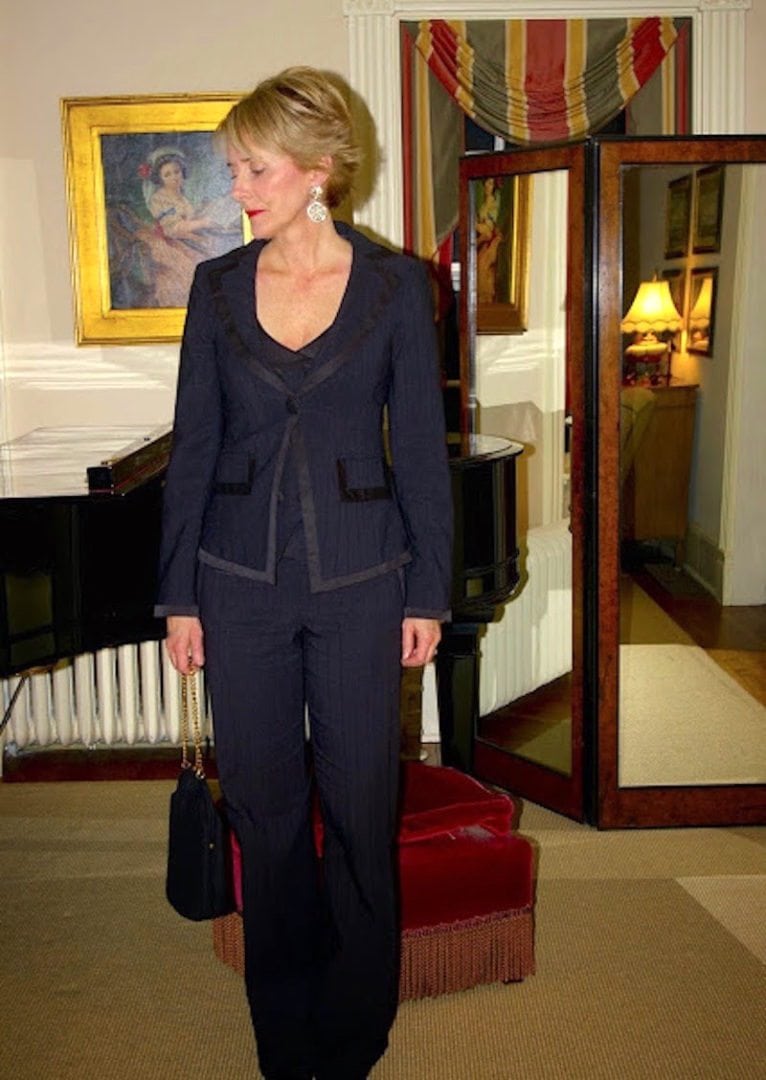 One of my favorite dressy looks is my black tuxedo suit. It's always chic, no matter what you pair with it. Every girl should own one!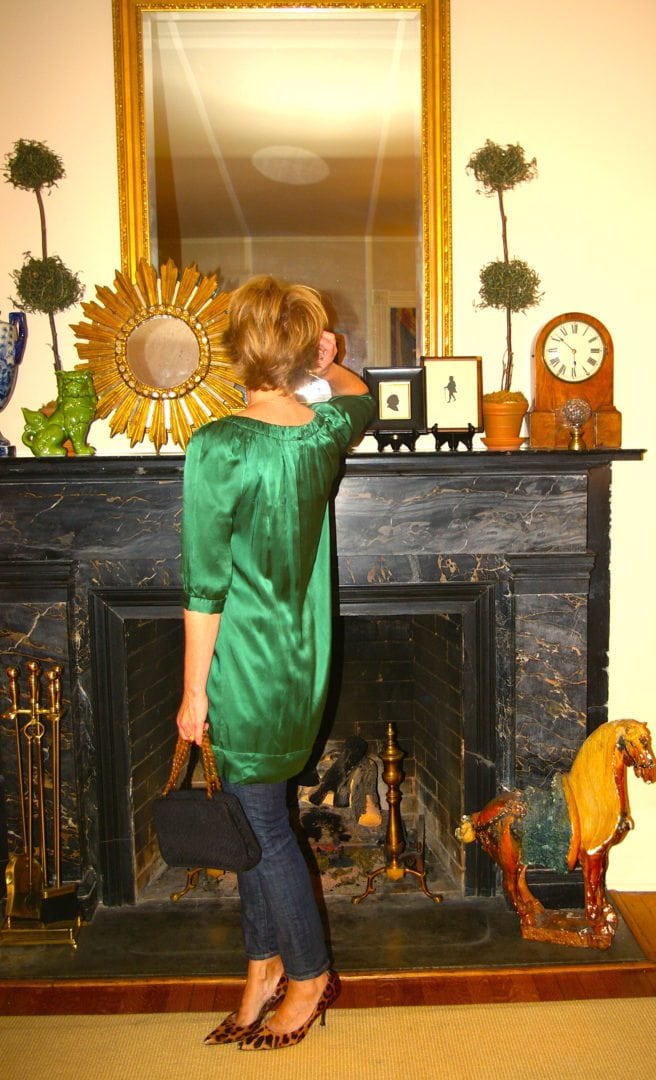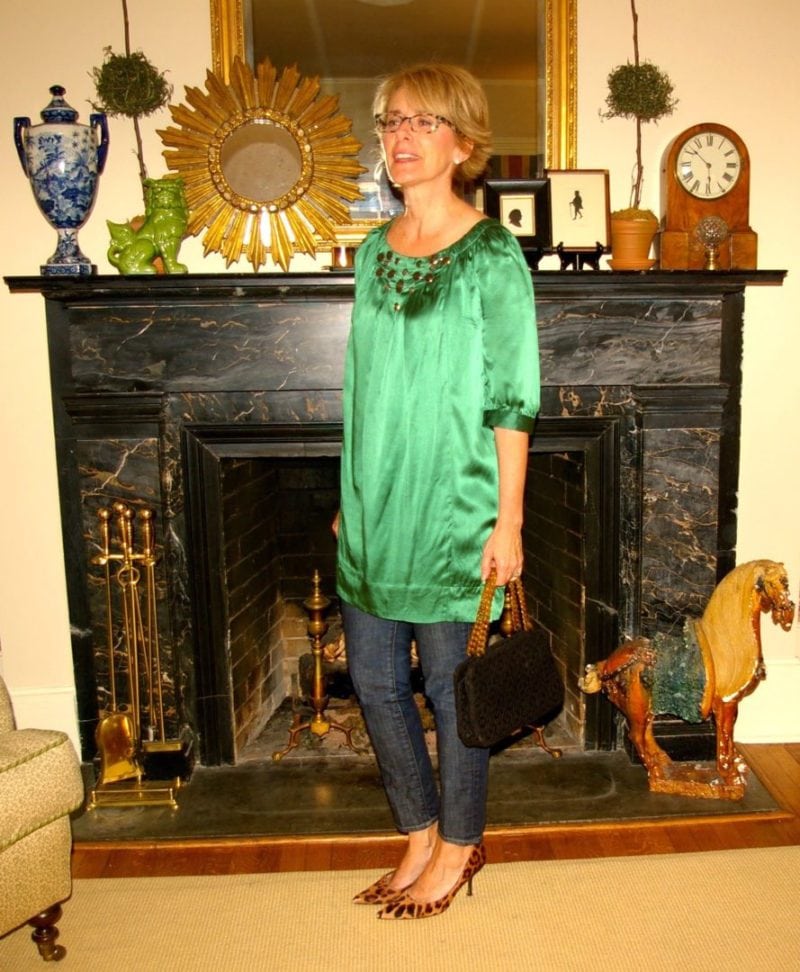 If you don't want to dress up, why not add something festive and fun to your look, like this green satin top with gem embellishments and leopard pumps?
Or a colorful, sheer duster with a gold embroidered velvet tie? Or what about embracing a more casual, festive look with a tee shirt and purple velvet shoes?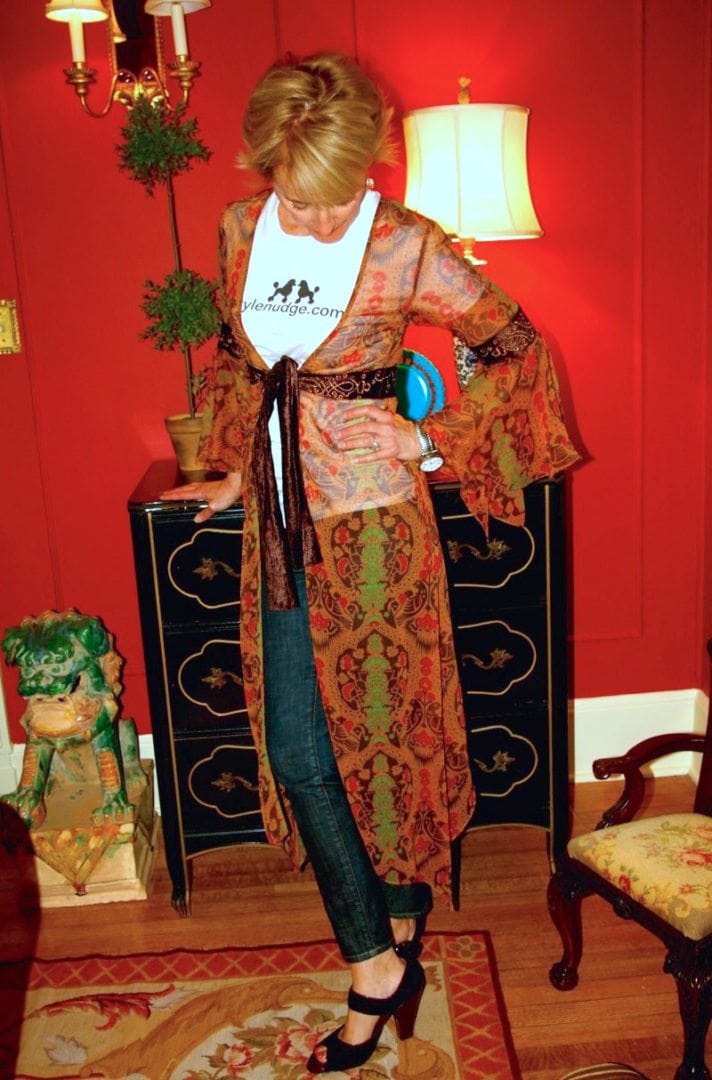 I hope to "Jingle All The Way" through the holidays, bringing a little lightheartedness and cheer to myself and everyone around me. There's so much to celebrate, and adding "Jingle" helps remind me of that.
So, my advice?
Find YOUR "Jingle!"