Last week I mentioned the two delightful women over 50 I met at the mall. We went from talking about the outfit on the mannequin to talking about cropped pants. Neither one of their husbands liked cropped pants which prompted me to take a survey among some of the men I know. None of them like cropped pants either. 
One man, who wants to remain anonymous, says "cropped pants make women look frumpy." The majority of the time I agree with him.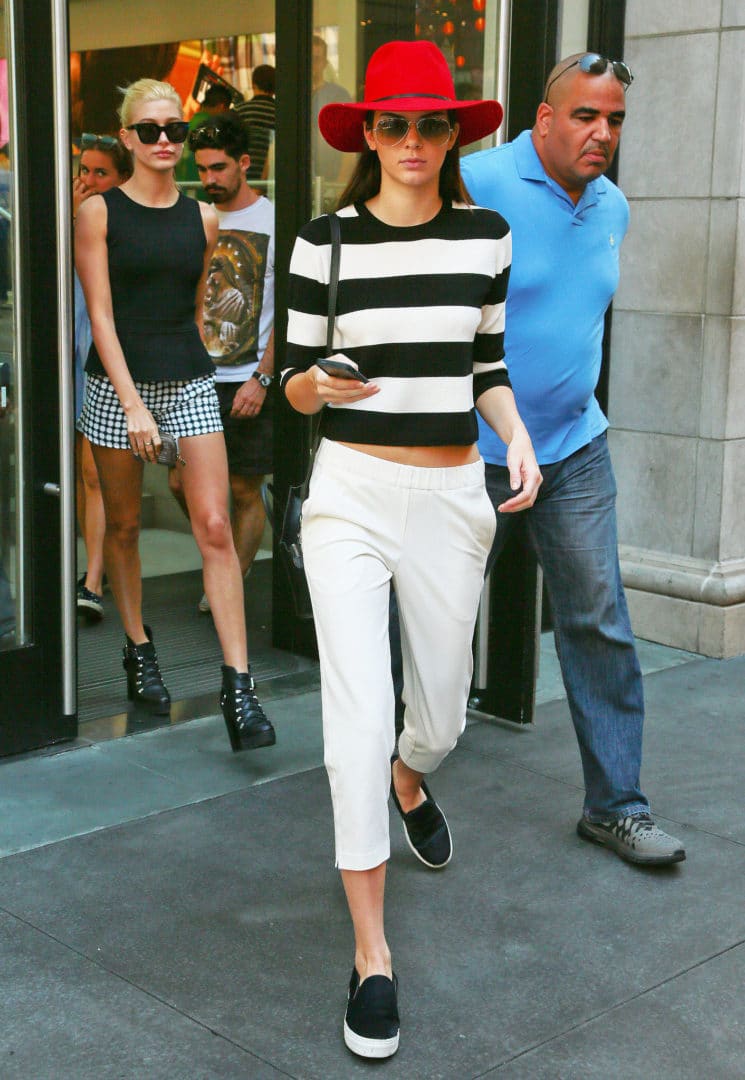 We all wish we looked as good as Kendall Jenner in a pair of cropped pants, but then she's tall, reed thin and has great legs, just like a young Mary Tyler Moore who was model thin and had dancer's legs. Remember the old Dick Van Dyke show when Mary would greet him at the door in a pair of capri's? "Oh, Rob!" Most of us don't look like that.
On the vast majority of women cropped pants hit us at an unflattering place on our legs, and they windup showcasing a lot of things we don't want showcased.
Mark Grischke, who has the best eye of anyone I know, former content editorial director of Forbes Life and owner of Santa Fe Clay, said, "Only a few women have made cropped pants look chic. Audrey Hepburn was one, of course. Babe Paley and Slim Keith were two others. Grace Kelly wore them in To Catch a Thief, but they didn't really flatter her, despite her beauty. Among recent style icons, I've seen Daphne Guinness pull them off, very successfully. But that's because, like Audrey Hepburn, she's blessed with a greyhound body that looks good in almost anything."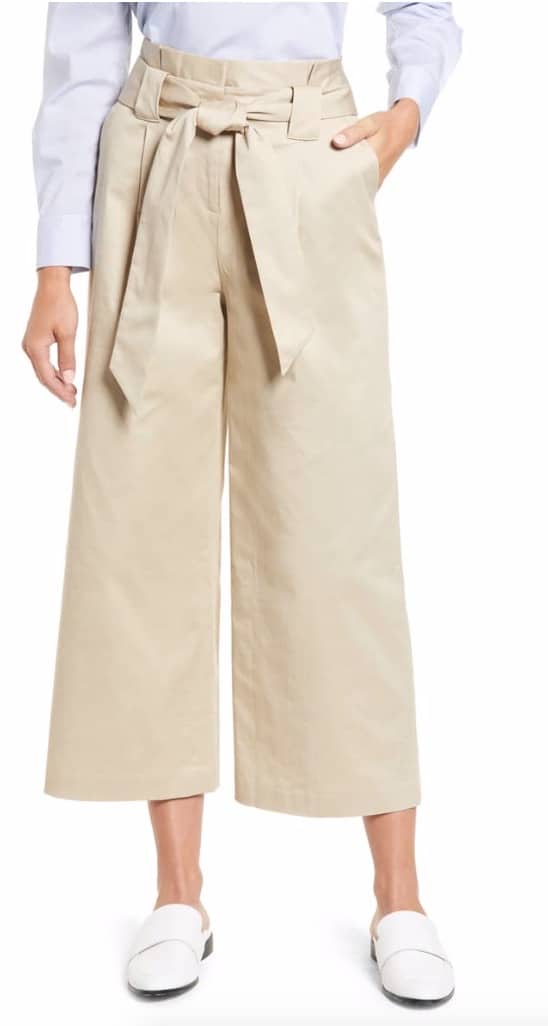 Remember when we were kids and we outgrew our pants? We were mortified if we had to wear them because they looked goofy. So why are we wearing them now? If we're tall, cropped pants look like they shrunk in the wash, but we've decided to wear them anyway. If we're short, cropped pants make our legs look even shorter.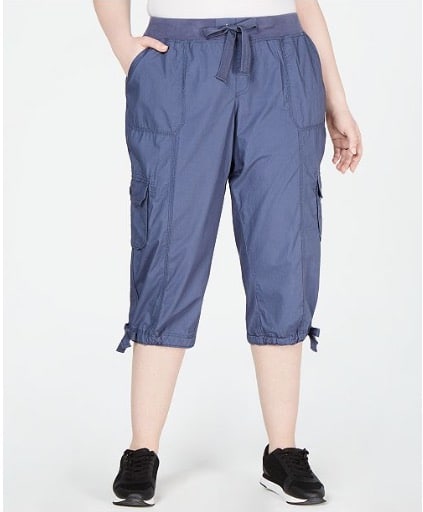 And if we have thick calves and ankles or we're overweight… Never wear cropped pants!
Some women—who are short—wear cropped pants with a long top, but they windup looking like a long torso attached to a pair of really short legs. And contrary to style advice, wearing them with boots isn't the answer either.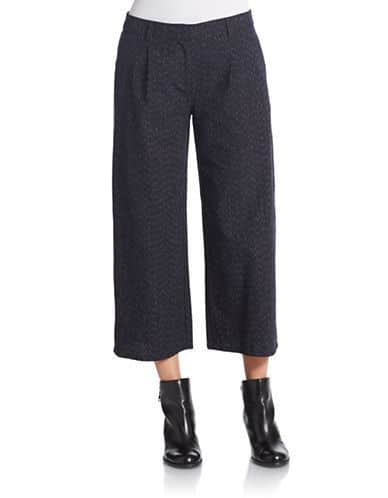 In this outfit the boots only serve to emphasize that her pants are too short. It looks dumb.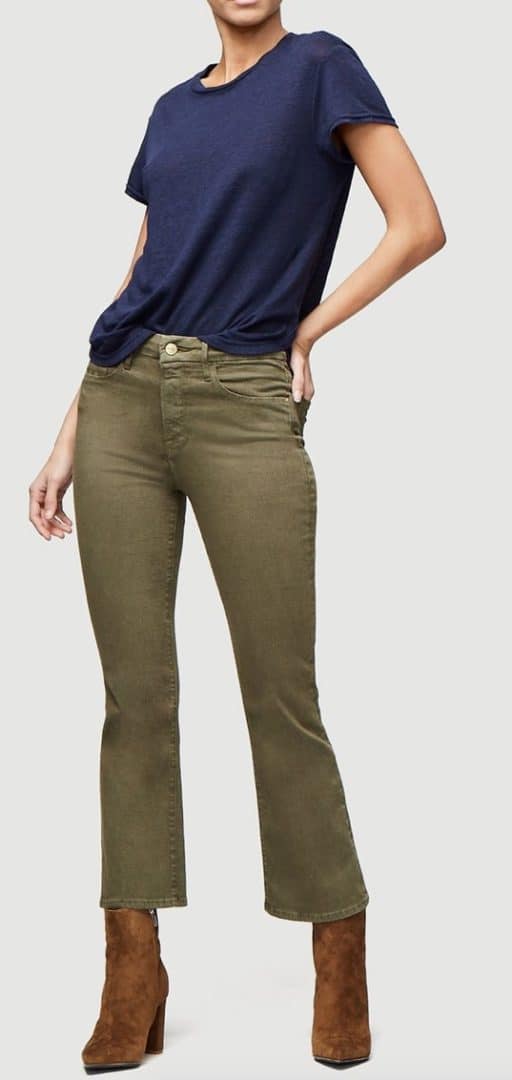 This outfit also underscores her pants are too short. The only good thing about this outfit is the model is very thin, but if we're not tall and thin, cropped pants and boots cut us at the wrong place and draw even more attention to our butt and our thighs.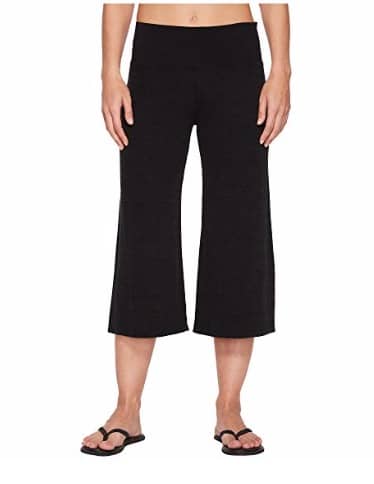 Beware of wide-legged crops and flared cropped pants. Both stop the eye at a place on the leg that is dreadful.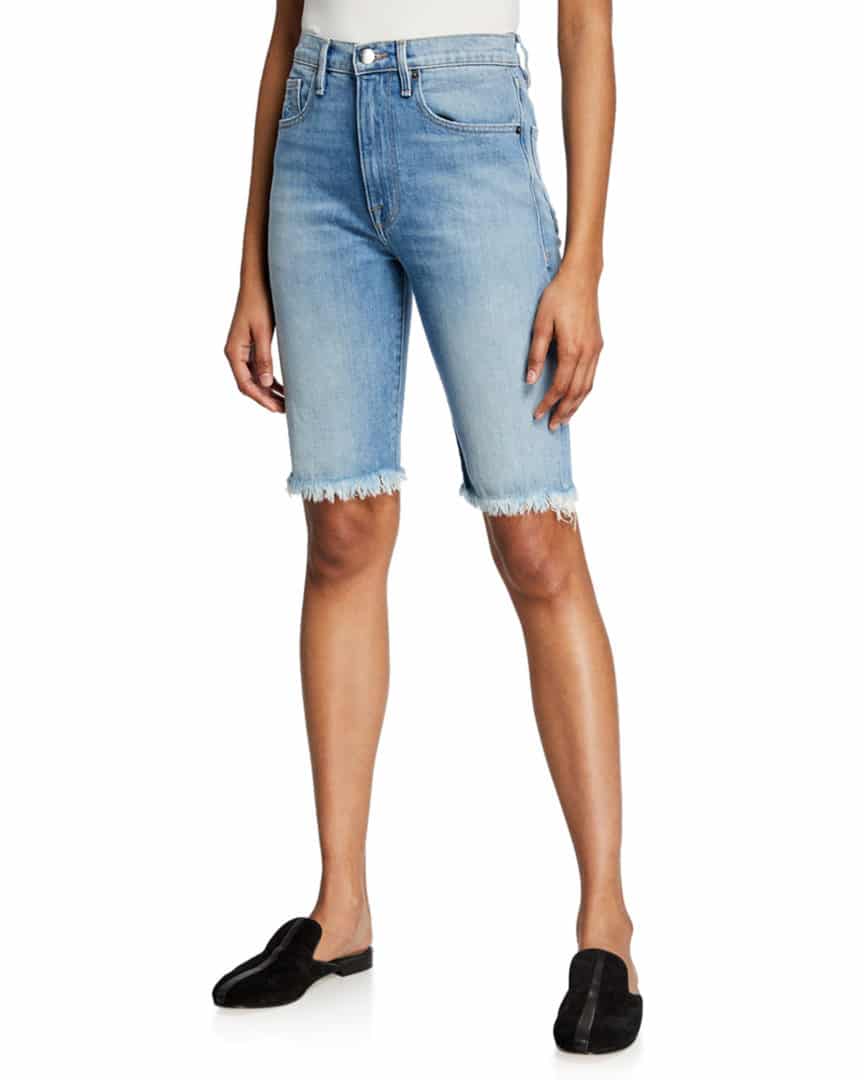 In the last week I've seen a dozen women wearing short, cropped pants, what we used to call "pedal pushers," some with the cuffs turned up. In every single case these pants leave us with nothing to look at except the cellulite on the back of the lower thighs, broken veins and unattractive calves, and from the front side…. Let's just say most of us don't look like this model.
Cargo pants are trendy this year as well, but they come with their own set of problems. Just like cropped pants, if we're not thin, the side pockets on a pair of cargo pant legs make us look lumpy and heavy, and a pair of cropped cargo pants is a surefire recipe for frumpiness.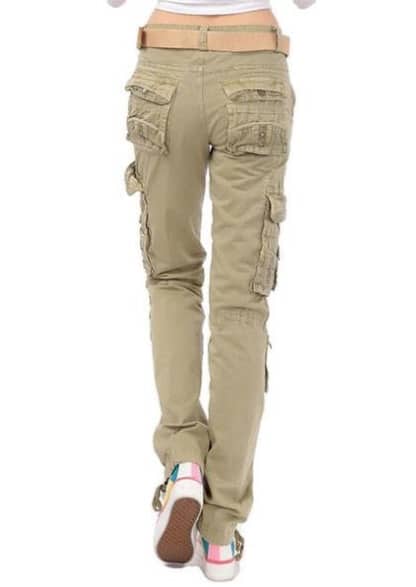 Can you image these on a woman who's not built like Twiggy? If we have any kind of derrière and/or thighs at all, don't buy pants with pockets on the back or the side!
Trends make women buy new clothes, but before we hand out our credit card, we need to be honest with ourselves about whether something looks good on us. Don't buy something just because it's trendy.